Kmart & Sears Best Dressed Home Sweepstakes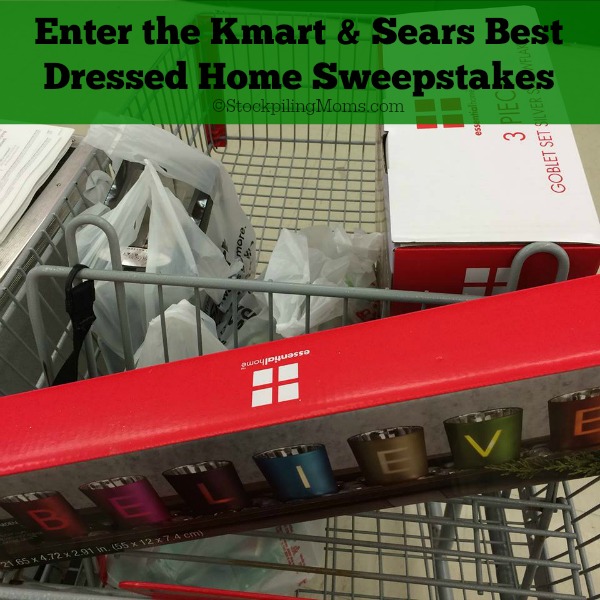 Enter to win the Kmart & Sears Best Dressed Home Sweepstakes. There are only 16 more days until Christmas! It is hard to believe but time is closing in on us! How are you doing? Are you done? Nearing done? Haven't even started? Hopefully you are fully decorated, and your tree is up but in case you aren't there yet there are some great holiday decorations available at Kmart & Sears this season.
Kmart & Sears Best Dressed Home Sweepstakes:
I took a trip to shop at Kmart and found some items that I "couldn't" live without. I placed several new ornaments, a snow globe, a 3-piece candle set and a B E L I E V E votive candle set. Everything in my cart was less than $100! Decorating for the holidays is a tradition like none other—from decking the halls to trimming the tree—every family has its own unique way of getting their home ready for the season.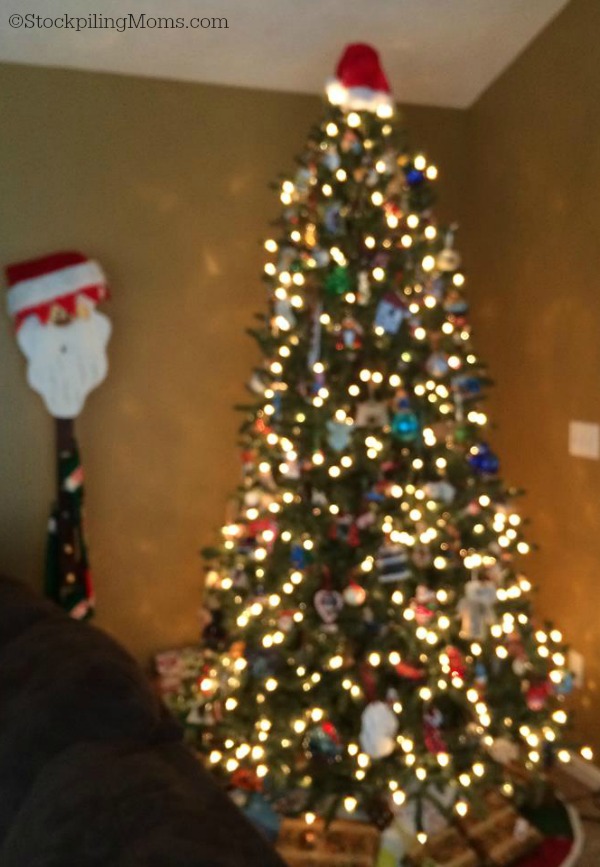 Right now, Kmart and Sears is hosting a Best Dressed Home Sweepstakes. They are on a mission to find out how people from across the US decorate for the holidays. So tell us. How do you decorate? I personally have my tree decorated with handmade ornaments and sentimental pieces that we have collected on travel and that were passed down to me. In addition to new ornaments that I pick up while shopping that I like. When it comes to decorating I have nutcrackers, a manger scene and an advent calendar. There really isn't a specific theme to my decor. It is all meaningful to me.
Kmart and Sears recently conducted a survey and found that:
1 in 4 Americans will begin to deck the halls one month before the holiday.
41 percent of Americans defined their signature design as "classic," followed by "colorful" (37 percent) and "vintage" (12 percent).
More than half (58 percent) of participants felt the most essential decoration for the holidays was the Christmas tree
Nearly 25 percent of Americans choose decorating as their favorite holiday activity, with listening to Christmas music and shopping as other favorites.
Be sure to visit enter to win at the Kmart & Sears Best Dressed Home Sweepstakes. It is easy to win! Take photos of your holiday home to share in posts and upload to the sweeps. No purchase necessary to play. By clicking Get Started Now button, you are indicating that you have had the chance to read the Official Rules and Privacy Policy.
To celebrate the uniqueness of this holiday tradition, Sears and Kmart are launching the Best Dressed Home Sweepstakes to capture how you and others across the US are decorating. Between 11/17-12/26 answer the poll questions and upload a photo of your home decked out for the holidays for a chance to win Shop Your Way points. 60 people will instantly win $50 in Shop Your Way points (you can enter daily) and there will be 1 grand prize winner will win 1 million Shop Your Way points! YIKES! How exciting is that!
There is so much to choose from at Kmart. If you're anything like me, you get frustrated when string lights go out. The new Diehard LED holiday lights at Sears come with a 5-year warranty, stay cool to the touch and never flicker. If one light goes out, the others stay lit. If you're into the latest in tree technology, then the seven-and-a-half-foot Color Switch Plus 49 Function Fraser Fir at Sears is for you. Create an amazing lightshow in your living room with the touch of a button. The tree offers 49 different lighting and color combinations.
You can create a miniature Christmas village in your home with collections from Lemax, Department 56 and Coventry Cove. Or if you choose your house will be the jolliest on the block with a wide selection of lawn ornaments, inflatables and more! From trees and ornaments to wreaths and garlands, Sandra Lee and Jaclyn Smith have two fabulous holiday décor collections that will bring style to your home.
Disclosure: This is a sponsored post written on behalf of Sears and Kmart. All opinions are 100% my own.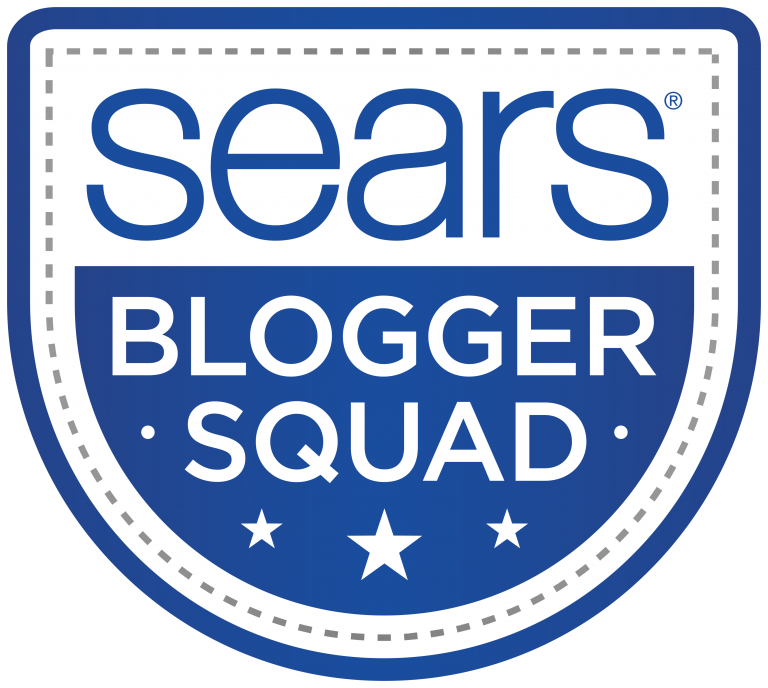 Melissa is a football and soccer mom who has been married to her best friend for 24 years. She loves sharing recipes, travel reviews and tips that focus on helping busy families make memories.