How to Talk to Kids about a Global Crisis
We are sharing with you tips on how to talk to kids about a global crisis. With the recent global crisis that has kept our children out of school for more than a month now, and everyone is now wearing masks, it's hard to keep what's going on a secret from them.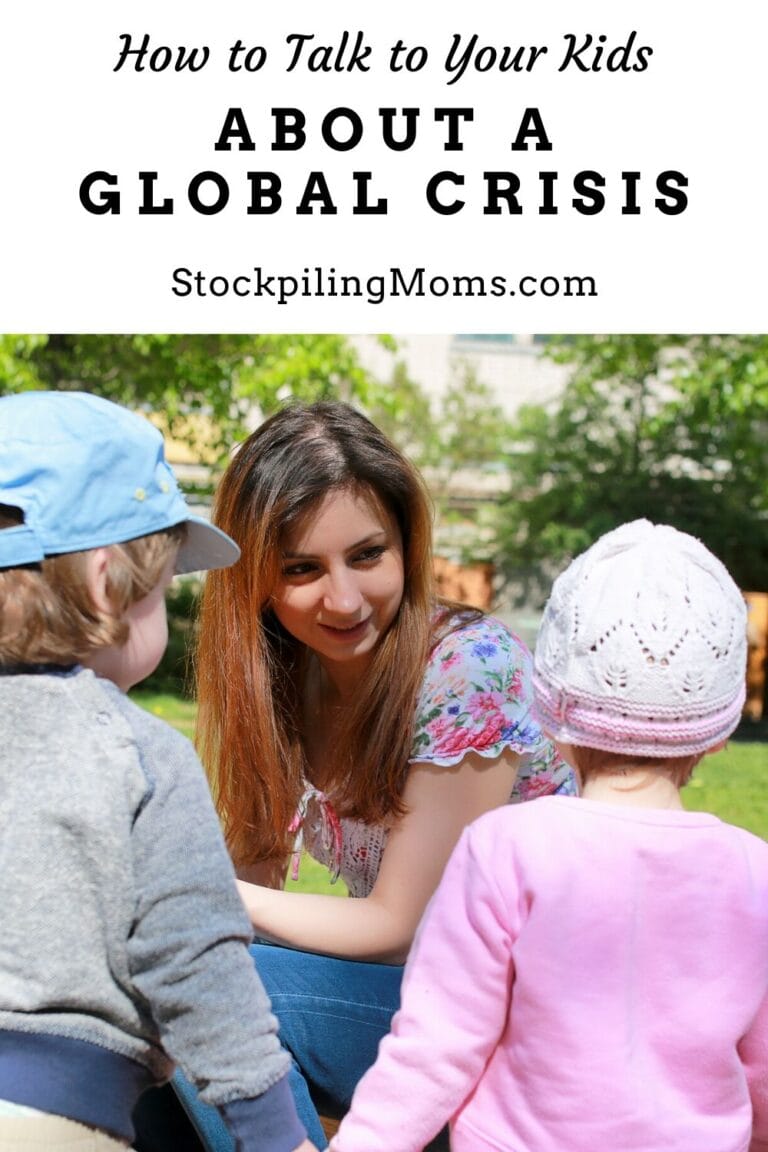 How to Talk to Kids about a Global Crisis
Even though your children may be younger, talking with them about the dangers we're facing and the precautionary steps that we have in place is not a bad idea. That's because our children, very much like ourselves, have fear of the unknown.
Talking with them about it can alleviate that fear instead of trying to rationalize it on their own. Here are a few ways on how to talk with your kids about a global crisis.
Find Out What's Important for Them to Know
You don't have to tell your children every haunting detail about a crisis, but you also don't want to hide everything. That will cause them to go elsewhere for their information, and they may find a source that won't hold anything back. Find out what's important for them to know and discuss it in a way with them that is age-appropriate.
Listen to Their Concerns
With everything that you children may have seen or heard during a global crisis, there's probably a lot of uncertainty and fear that is troubling them. Their worries may look a lot different than what may be troubling you. Take the time to listen to them and then answer their concerns in a way that can alleviate some of the stress and fear that they might be having.
Focus On the Precautions That are Being Made
It's natural to get worked up about things that we cannot control, and the same holds true for our kids. Instead of focusing on how many people have passed away in your area, focus on the precautions that have been put in place to ensure that people won't get sick.
Try to Maintain Some Normalcy During the Crisis
It's next to impossible to live out a normal life when a global crisis is at hand but try and regain some normalcy in your day by still getting dressed and showering, and presenting yourself just as you always do. If your children see that you're letting yourself go or not making dinner like you usually do, your kids will notice.
Be Open to Continued Conversation on the Subject
Chances are, your children will want to hear of any updates, or simply want to bring the topic back up for more clarification. Don't shoot them down by saying that the conversation is over with, because talking more with them about it will most likely put their minds more at ease.
Give Them Reassurance But Don't Lie to Them
When it pertains to the coronavirus, you don't want to lie to your children and tell them that they have nothing to worry about and that they won't get sick. Offer them reassurance by reminding them of the precautions that have taken place and that children are experiencing milder symptoms. The goal is to minimize their fear, which has a tendency to weaken not only their immune systems but also causes children to act out differently than their norm.
We live in troubling times. With media and social networks on every street corner, your children are going to find out what's going on one way or another. Talk with your children truthfully in a calm manner and be willing to listen to what might be troubling them. What are some other ways of talking to your children about a global crisis?
More Parenting Tips
Melissa is a football and soccer mom who has been married to her best friend for 24 years. She loves sharing recipes, travel reviews and tips that focus on helping busy families make memories.