How to select a Flat Iron that REALLY works!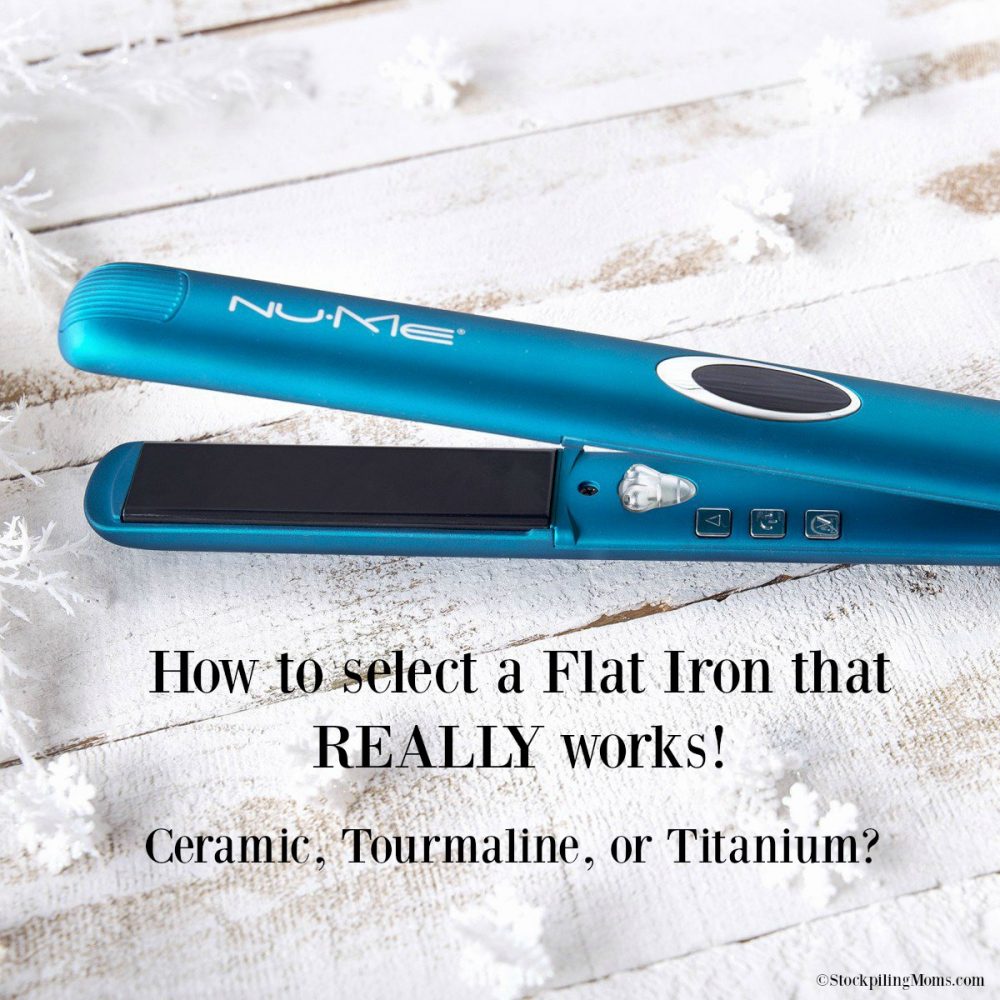 How to select a Flat Iron that REALLY works! I have purchased A LOT of flat irons in my life. In fact, it is really an on-going joke here at my house. My husband will laugh when I bring yet another flat iron hair straightener into our house. I have purchased AT LEAST a dozen (no joke).
They have varied in price from high end (over $150) to less than $20. I will say that all flat irons are NOT created the same. If you have coarse hair like I do with some natural curl it is harder to straighten that if you have thin or naturally straight hair. In fact, I have thrown away so much money on flat irons that I was ready to throw in the towel until I was introduced to NuMe.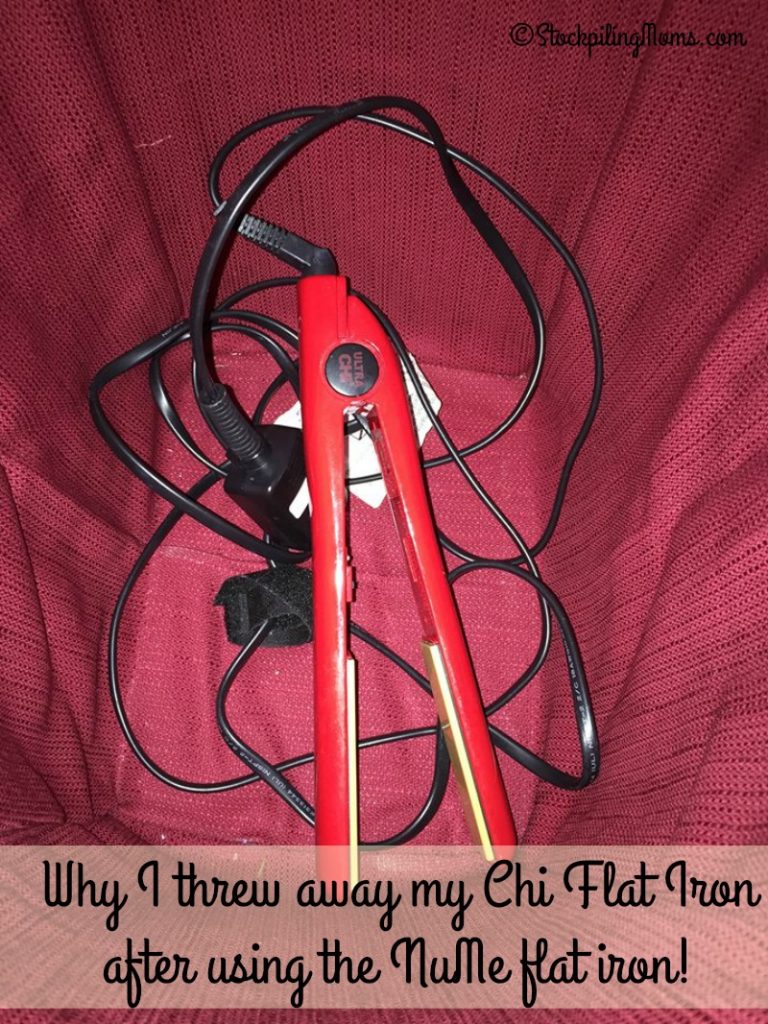 How to select a Flat Iron:
If you are trying to decide which flat iron is best for your hair these tips may help you decide. There are three types of flat irons. Depending on your budget and hair type these tips will help you decide.
Ceramic:
Ceramic Flat Irons are usually the least expensive way to go when it comes to making a purchase however not all ceramic flat irons are created the same. From the cheapest flat iron to your most expensive, you can find appliances that are ceramic coated. This means that the tools are made with metal or even plastic and then coated with ceramic. The more layer of ceramic coating probably means the more money you'll spend. Instead of investing in a coated flat iron purchase a 100% solid ceramic flat iron instead. You have to be careful not to drop them, but the end result will be smoother, and they are easier to work with.
Best for:
Thin to Thick Hair
Normal to Moderately Damaged Hair
Daily Use
Tourmaline:
Tourmaline is not a material that can be standalone in terms of styling hair. It's a semi-precious stone that is crushed and usually fused together or layered on top of Ceramic or Titanium materials to give you a MEGA negative ion boost. Adding Tourmaline to ceramic makes for an even smoother glide so that there is less friction with hair than ceramic alone. This helps hair to receive less damage, need less product, and to shine. If your hair is needing some extra TLC, saving some extra dollars to get a Tourmaline infused styler is highly recommended.
Best for:
Thin to Coarse Hair
Normal to Damaged Hair
Daily Use
Titanium:
Titanium is best way stop frizz and static electricity before it starts. It has all of the above infrared heat and negative ions that the other irons have but this is a naturally occurring metal that is strong but 40% lighter. It is an awesome heat conductor that leaves your hair with a silky texture like never before. Titanium products might be better suited for professional use or for very thick course hair. If you have thin or fine hair and use a Titanium product, be sure to keep it on the lowest heat setting and monitor how many times a week you use it to keep your hair in check.
Best for:
Thick to Coarse Hair
Normal Hair
Professional Quality
So, I mentioned that I finally found a flat iron that I love, and it is the NuMe brand. It is seriously an awesome flat iron, and I literally (no joke) threw away my Chi after using the Nume. Here are your choices with NuMe. This is a selfie that I took to show how well the NuMe worked on my hair!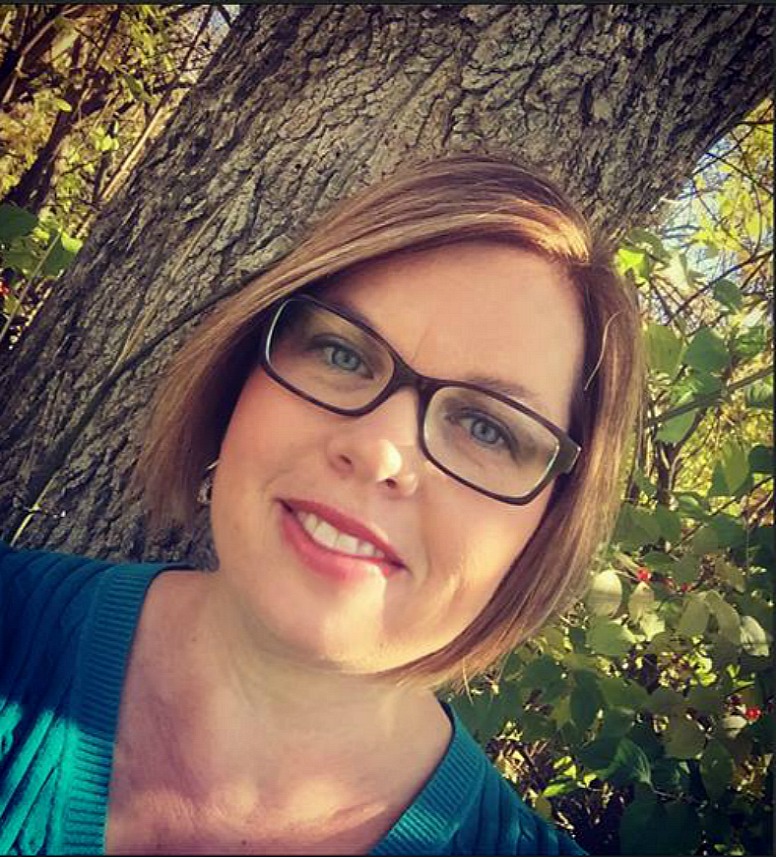 Silhouette – Ceramic (Use Promo Code: BFIRON15 to score this for only $15.99) – Regular Price – $139.00
The Silhouette, made of 100% pure ceramic (not coated) and gives you the confidence of knowing your hair looks beautiful and healthy, because it is. Pure ceramic means quick heat and high glide-through properties, resulting in zero tugging and pulling and less passes of the iron through the hair. Pin-straight tresses or flowing, soft curls can be yours through the versatility of its rounded plates.
Details:
1.25-inch, 100% solid rounded ceramic floating plates
Ceramic can be heated at maximum temperatures, is corrosion resistant, has high glide-through properties and requires less passes of the iron through the hair, resulting in less damage
Negative ion therapy conditions hair, keeping it lustrous and healthy
Straighten hair or create flowing, soft curls with the versatility of the Silhouette's rounded plates
Negative ions disbursed through the ceramic plates seal natural moisture in the hair cuticle for maximum frizz-free shine, ensuring perfect styling and optimum health
Temperature control from 140ºF to 410ºF
Salon-style swivel power cord
Stylesetter – Titanium (Use Promo Code: STYLER21 to score this for only $21) – Regular Price – $129.00
Straighten or curl any hair type using negative ion technology for super shiny locks that last. The 100% titanium flat iron is engineered for precision with a streamlined design. Holiday wishes do come true!
Details:
100% Titanium Plates for Long-Lasting Hold
Heats up to 450˚F in Seconds
600% More Negative Ion Technology
Infrared Heat Technology for Consistent Heat
Quickly Styles Pin Straight or Tousled Looks
MegaStar – Tourmaline (Use Promo Code: SPMOMBF49 to score this for only $49) – Regular Price $169.00
A leader in cutting-edge styling tools, NuMe has designed a flat iron with an infrared heat strip built into its tourmaline-infused ceramic coated plates. The strip comes into direct contact with hair, emitting 1000% more negative ions for best-in-class shine and sleekness without damage or dryness. Megastar delivers ionic pin-straight tresses or tousled waves with an incomparable shine and lasting hold.
Details:
Infrared heat technology penetrates the hair's cortex heating purely and quickly from within
An ion accelerator permeates hair with 1000% negative ion therapy
scientifically proven to condition while straightening, enhancing shine and eliminating frizz
30-minute automatic shutoff
Heating mechanisms that go from 190ºF-450ºF in seconds
I hope this helps you when you are trying to make your decision which flat iron hair straightener to purchase.
Additional HOT Deals from NuMe:
Stockpiling Moms can be found in all your favorite places. Hop on over to
Instagram
and follow the fun. We love posting memes, family fun, travel, and whatever we are feeling that day.
Pinterest
is also an amazing place to visit Stockpiling Moms. This is where you can pin all your favorite articles from our Food, Travel & Lifestyle Blog.
Melissa is a football and soccer mom who has been married to her best friend for 24 years. She loves sharing recipes, travel reviews and tips that focus on helping busy families make memories.