How to save money at Great Wolf Lodge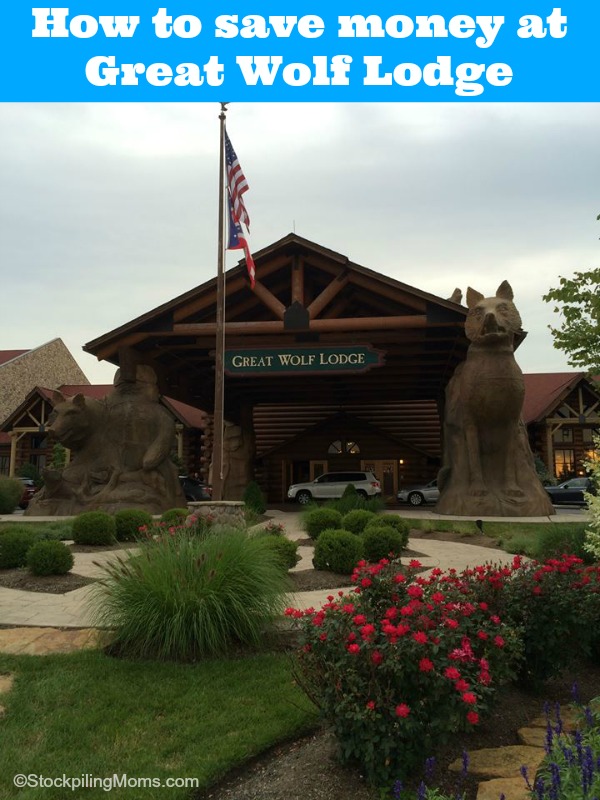 We are home from our first visit to Great Wolf Lodge. We stayed at the Mason, OH location. First of all let me say that this was our first time to go and then let me follow up with it won't be our last. Our family LOVED it! At first when I looked into going I thought WOW, this is going to be so expensive and don't get me wrong it is not a frugal adventure however after going I think it is worth the expense. I will share with you some strategies for how to save money at Great Wolf Lodge and why I think it is work the expense.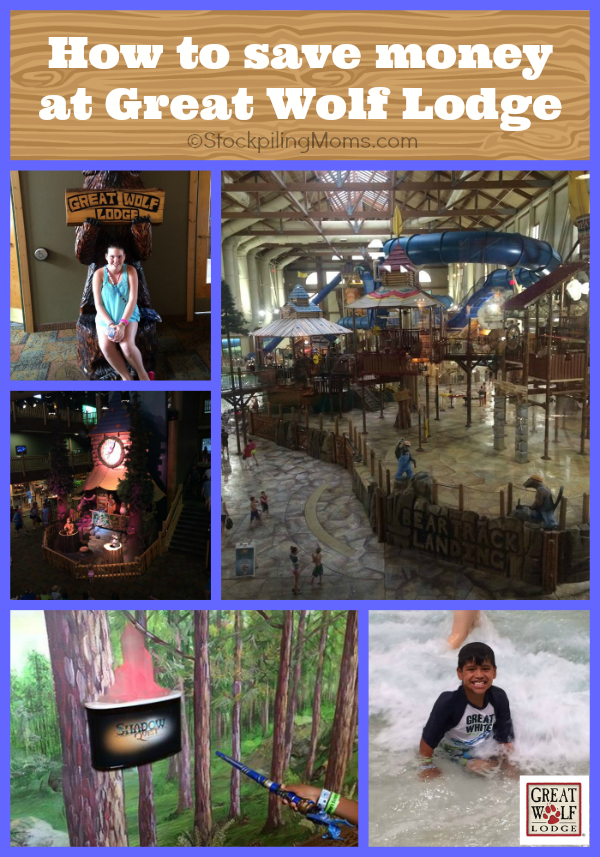 How to save money at Great Wolf Lodge
Visit the Great Wolf Lodge Website – Before booking your reservation visit the Great Wolf Lodge website. Visit the location that you would would like to stay and look for online specials. Each of the locations has a DEALS page where they have all of their special offers listed. I actually found a great deal to stay two nights with up to 40% off our stay.
Join the free email Club – You will get best deals and special offers delivered to your inbox. I did that prior to booking our reservation and got an offer for 15% off plus a $25 room credit that could be used for food or entertainment. Because we only wanted to stay for one night this was the best way for us to save money on our booking. Also be sure to follow Great Wolf Lodge on Twitter, Instagram and Facebook. We recently got a coupon for a free hot chocolate via twitter so that is worth checking before you go too.
Discounted Rates – There is a rate for Armed Forces (includes retired), Police, Fire, EMS workers. You can book online using the offer code HEROES to save up to 20%. Check with your employer to see if they offer a discount for Great Wolf Lodge. If they do, obtain the promotional code and enter it in when you book your reservations online. You can also save if you are a AAA member and some businesses offer discounts for their employees so be sure to ask your employer.
Stay During the Week: If you are flexible with your dates it is less expensive to stay mid week versus on the weekend Another bonus, the resort may be less crowded depending on the time of the year. We chose to stay on a Tuesday night and found it to be less crowded even during the summer.
Stay Off Season: If you are flexible on your dates it is less expensive to stay off season. This would be a great tip for those who don't have school aged children or for those who home school. The holidays and weekends are a busy time and they are full of extra entertainment but if you are not looking for a holiday stay then by staying off season you can save big.

Daily Deal Sites:: Watch for Groupon Deals – this is a great way to save big on your stay at Great Wolf Lodge. You can purchase Groupon offers that will save you up to 40% off of future bookings.
Group Rates – If you book 10+ rooms you can inquire about a group rate. This is a great idea for family reunions or families that want to travel together. It would be a great trip for Girl Scouts or Boy Scouts too!

Re-Booking Incentive: This is the single BEST way to save AFTER you have stayed at Great Wolf Lodge the first time. You will get an email with a survey after your stay (if you provide Great Wolf Lodge your email when booking or checking in). COMPLETE the survey. After completing the survey you will get a BOUNCE BACK OFFER. If you book within the dates of the bounce back offer you will save 25% off your stay plus get a $25 resort credit. This is the best way to re-book a trip to Great Wolf Lodge and save big time.
How To Select Your Room: Depending on how many people you are bringing to Great Wolf Lodge you can then decide which room you want to select. You will not spend a lot of time in the room. We normally only hang out during our room once MagiQuest and the Water Park closes until the next morning when the water park re-opens. The indoor water park is typically open from 10:00 a.m. to 8:00 p.m.* daily. However during peak season it is often open until 10:00 p.m.
The water park is exclusively reserved for Lodge guests. In the event you have visitors during your stay, a limited number of additional water park wristbands (valid for one day only) may be purchased. Additional wristbands are $40.00 each and you may purchase one guest band per registered guest (3yrs+) in your suite. For the safety and security of our guests, wristbands are required at all times when inside the water park facility.
When selecting your room you will notice a base and max guest number for the room. The base rate will be what the room comfortably sleeps 4 and a max rate is the max capacity for the room and your rate will add an additional $40.00 per person. I factor in to how many people I am bringing when I select the room so that we can be comfortable and also determining if the additional $40 per person is more or less than another room rate. For example often times a KidCabin® Suite is a better deal than a standard suite if you have 6 guests in your room.
Another tip to maximize your stay at Great Wolf Lodge is arrive at 1:00 p.m. on the day you check in and stay until the water park closes on the day that you check out. I took this information straight from the Great Wolf Lodge Website to help you maximize your time at Great Wolf Lodge.
What time is check-in?: Check-in time begins at 4:00 p.m. or as rooms become available. However, you are welcome to play in the water park as early as 1:00 p.m. In the event that your room is not ready, we recommend that you pack a smaller bag with bathing suits and swim gear and leave the rest of your luggage locked in your car. Stop by the front desk to let us know you're here and pick up your water park wrist bands. There are lockers, showers, and changing areas available for your use in the water park. We require guest checking in to be at least 21 years of age. Photo ID is required upon check-in along with credit card for incidental charges.

What time is check-out?: Check-out time is 11:00 a.m. As our guest, please feel free to enjoy the water park facilities until closing. We recommend packing a smaller bag with bathing suits and a change of clothes and leave the rest of your luggage locked in your car.
Take Your Own Food and Drinks: The prices for food at Great Wolf Lodge are expensive however you can take your own food. We brought drinks, snacks and breakfast foods and this was a great way to save money. We also left the lodge and ate at local fast food establishments. This was another great way to save money and gave us a break from the Lodge. If it is summer you could even picnic outdoors. I would suggest taking shelf stable foods and snacks for lunch and dinner and there is a small fridge in every room and a microwave so plan accordingly. We took oatmeal for breakfast that we prepared in the microwave and our own Kcup machine! Grilling, cooking, birthday candles or any other types of open flames are not permitted in suites, patios/balconies or on resort grounds.
Create A Budget: Decide how much money you are going to spend before you walk into the Lodge. If spending money isn't in the budget for you then don't purchase anything. I would avoid the Arcade entirely. It is not necessary for having a great time. I would also avoid the gift shop, Scoops Kid Spa, Ten Paw Alley, Creation Station and Howl at the Moon Glow Golf. None of these are necessary for having a great time at the Lodge.
There are plenty of FREE activities that are planned for your kids to participate in including nightly Story Time, Wolf Walk and The Great Clock Tower Show. If you plan to play MagiQuest, ShadowQuest or Compass Quest (we played MagiQuest) and it is your first time you will have the investment of the wands or compass in order to play. After that first investment you will only have the investment of the game. I suggest purchasing and/or activating your wand immediately because you have four days of time to play with them. The investment was worth every penny and our kids had a great time playing.
Dealing With the Crowds: It can be crowded and lines can become long. If you have younger children I would maximize your time by going into the water park immediately when it opens. If you have children who don't want to participate in the scheduled activities (The Clock Tower Show, Story Time or the Wolf Walk) this is a great time to be in the water park. Also because Great Wolf Lodge in Mason is located near Kings Island many take advantage of going into Kings Island while staying at Great Wolf (you do have to have valid admission tickets to visit Kings Island as it is not included in your Great Wolf Lodge rates).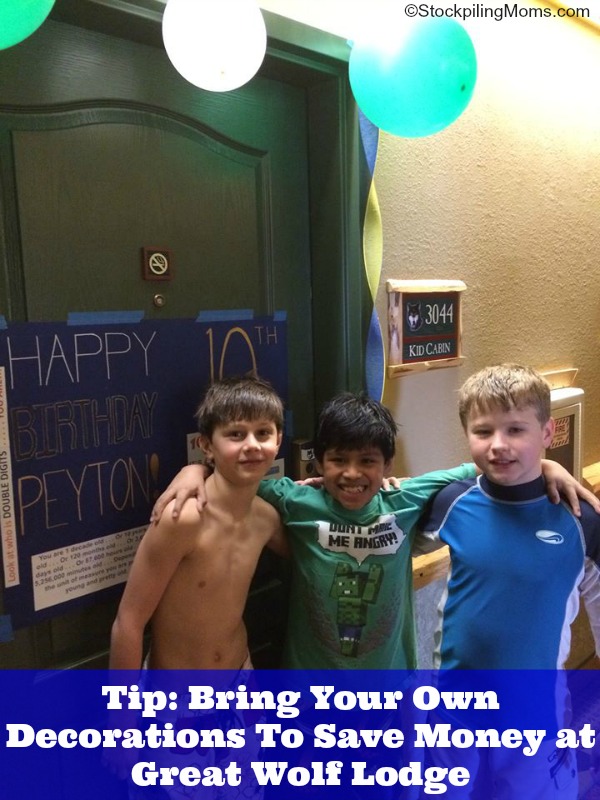 Decorate Your Room: If you are celebrating a special occasion (birthday) be sure to bring your own decorations to save money and make your child feel special. We brought a poster, streamers, balloons and blue painters tape (so we wouldn't damage the door or walls). We decorated not only the door but also inside of the room too and Peyton thought that was so special. They do charge a fee to decorate the door for you so this is a great way to save money.
Things You Need To Bring: Water Shoes, Snacks, (microwave popcorn is allowed at the Mason, OH location however it is not allowed at some locations so be sure to check before you pop it), Drinks, Beach Bag (to carry to the water park), cards, good book, ear phones, laptop or iPad loaded with movies, chargers, gum, sunglasses and sunscreen if during the summer (for the outside pool), comfortable clothes, PJ's and slippers (suitable lobby attire) and a cover up.
Things You Don't Need To Bring: Do not bring towels. Great Wolf Lodge provides them and there is no reason to bring them with you. However bring a cover up or lounge wear. I personally don't suggest walking around in your bathing suit 🙂
So why do I think Great Wolf is worth the expense? We found Great Wolf to be "Disney Like". What I mean by that is that the customer service was quality. We were greeted with excellent customer service at check-in and we found our room to be clean. I have heard others mention cleanliness issues and even bed bugs and we had no issues at all. Our suite was clean and we didn't feel the need to wear socks in the room (but we did). What I mean by that is the carpet didn't disgust us.
We also found that other staff members including housekeeping, maintenance (we thought we had an issue with the room hair dryer but it turned out to be a user error 😉 and the Cub Club Staff to be excellent in terms of customer service. I was personally impressed because they had no idea I was a travel blogger and I got excellent customer service.
We did eat one meal (breakfast) at the lodge and had beyond excellent customer service. The Chef came out to meet with me to discuss food allergies and prepared a delicious gluten and dairy free meal for me. This is the standard protocol at Great Wolf Lodge and I was extremely impressed. If you have any dietary concerns Great Wolf Lodge will be there to help assist you. I felt the breakfast prices were fair for the meal we ate. They also have a Starbucks so hubby was happy. They also have gluten free pizza available too.
The water park was clean and we did experience a "closure" during our stay for an "accident" in the wave pool. The lifeguard and management handled that to the best of their ability and though the wave pool remained closed for several hours while they cleaned and treated for the incident we appreciated to the extent that they managed the incident.
In addition we saw staff constantly walking around picking up trash and debris and collecting towels. Overall my husband I were extremely impressed with the quality of cleanliness and to be honest we are easily "grossed out" in public spaces and public water parks. We did check out of the Lodge and continue to swim and used the public facility to change in before going home. I would suggest flip flops for sure if you are using the showers.
The amenities at Great Wolf Lodge really keep your kids busy and engaged. I think it is a big bang for your buck in terms of amusement and entertainment. They appeal to all ages and depending on your budget I think it is a great choice for a family vacation or staycation. In fact I would love to visit other locations.
We hope these tips help you save money when you stay at Great Wolf Lodge. Our family thoroughly enjoyed our time at Great Wolf Lodge, Mason, OH and we will be returning again (already booked with the booking bonus).
Do you have any Great Wolf Tips to share?
Reader Tips:
During the off season they put an offer under our door to stay another night for $100.
Consider splitting your room with another family to save money and in most rooms there is room for an air mattress if you need it.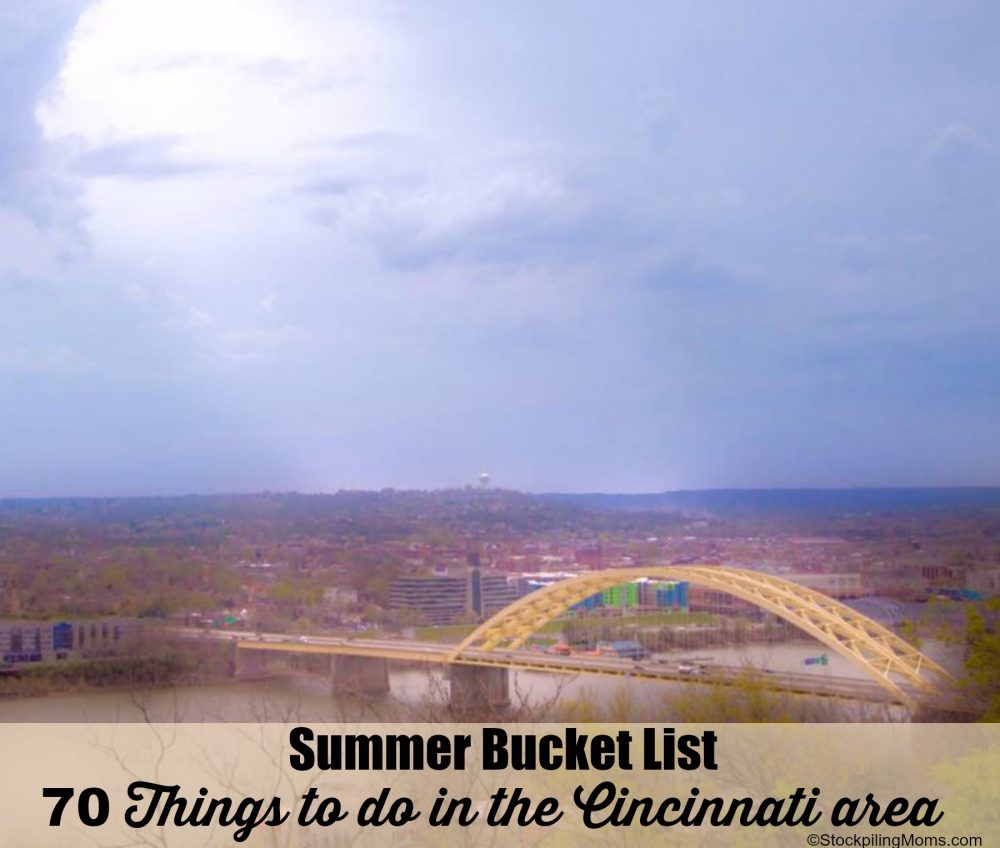 This is one of 70 Things To Do In the Cincinnati Area – Summer Bucket List! Hope you enjoy it as much as we did!
Travel Tips and Reviews:
Tips for Enjoying SeaWorld, Orlando, FL
The Wizarding World of Harry Potter Diagon Alley
A of Paradise Swimming with the Dolphins at Discovery Cove, Orlando, FL
10 Great Kid Friendly Stops in Pittsburgh
Nickelodeon Suites Resort – A Kid Friendly Vacation in Orlando, FL
What can you do in Myrtle Beach, SC
Orlando Vacation Home Rental near Disney World – Global Resorts Homes Review
Disclosure: This is not a sponsored post. Our family paid for our stay at Great Wolf Lodge and though we welcome a future partnership with Great Wolf Lodge this is not a sponsored post.
Melissa is a football and soccer mom who has been married to her best friend for 24 years. She loves sharing recipes, travel reviews and tips that focus on helping busy families make memories.