How to Plan a Superhero Party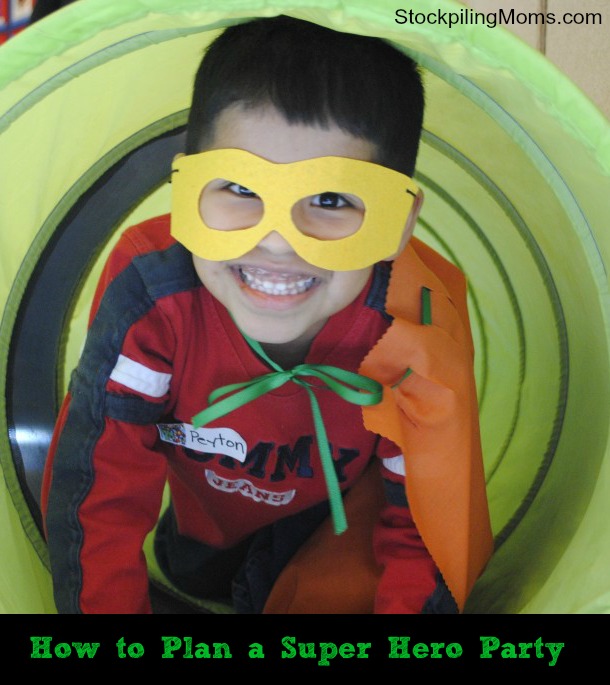 How to Plan a Superhero Party. Last Sunday Peyton and I went to an awesome Superhero Party. It was hosted at our local library, Kenton County Public Library – Durr Branch. Not only was it fun but it was also frugal, so I wanted to share it with you. It could easily be adapted into a fun birthday party for boys or girls!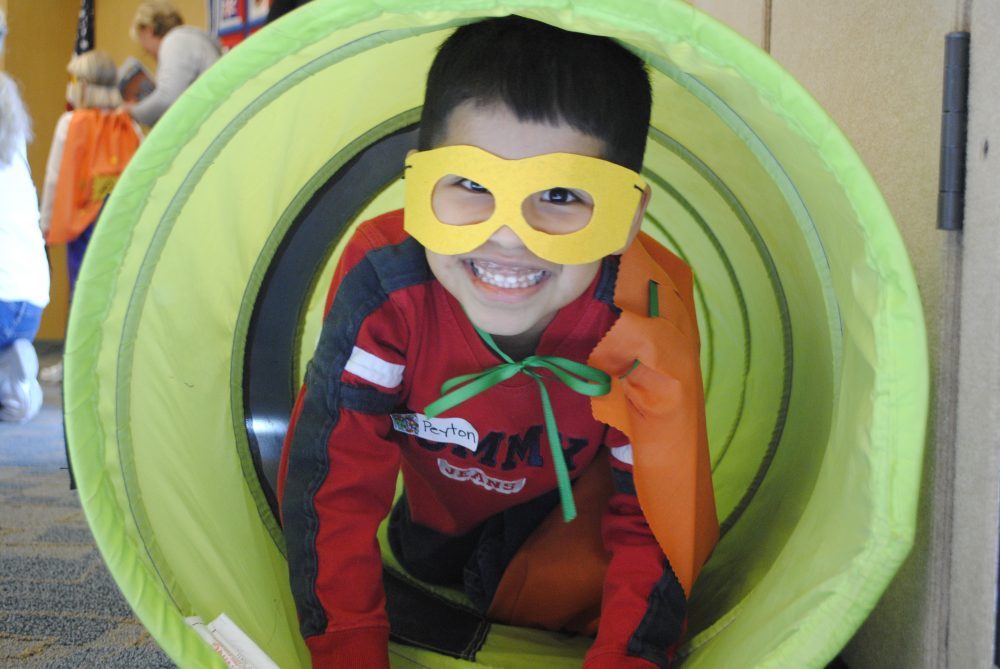 How to Plan a Superhero Party
First of all the children all gathered in the floor where they were read an awesome 3-D Super Hero Book. You could easily check this out at your local library for FREE. After that they were sent to their seats at tables to decorate their very own super hero mask and cape! the capes were made from an inexpensive cotton with ribbon at the neck to tie. The mask was made from a stiff felt. They had shapes cut out in felt for the kids to attach to the capes.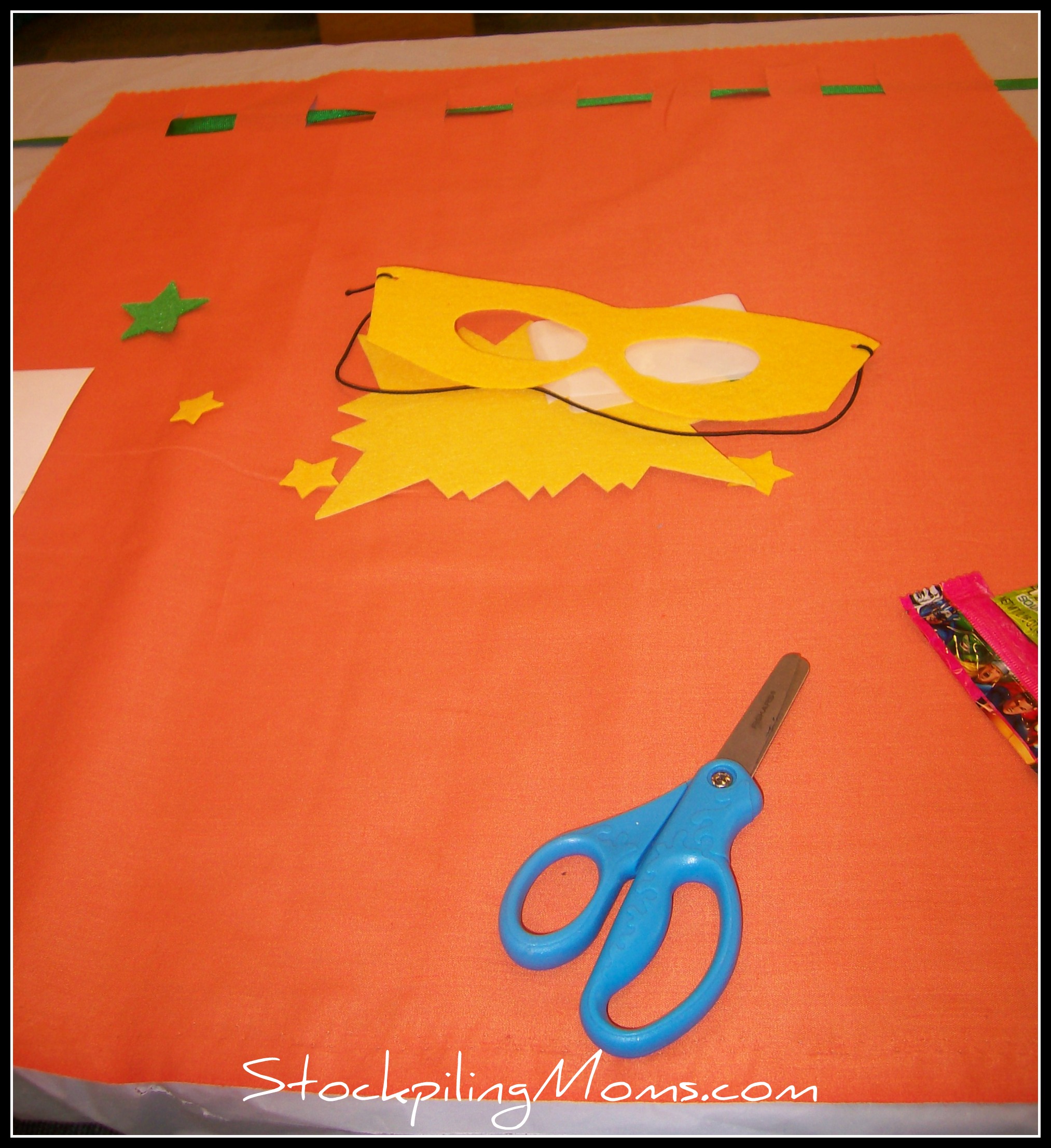 Also at the table was a checklist for each child to complete a series of "missions". The paper read: Complete these tasks at the following Superhero training stations to become a certified member of the Justice League. You may complete the tasks in any order you wish. Put a check next in the box next to the station you have completed your task. When you have completed turn it in for a certificate.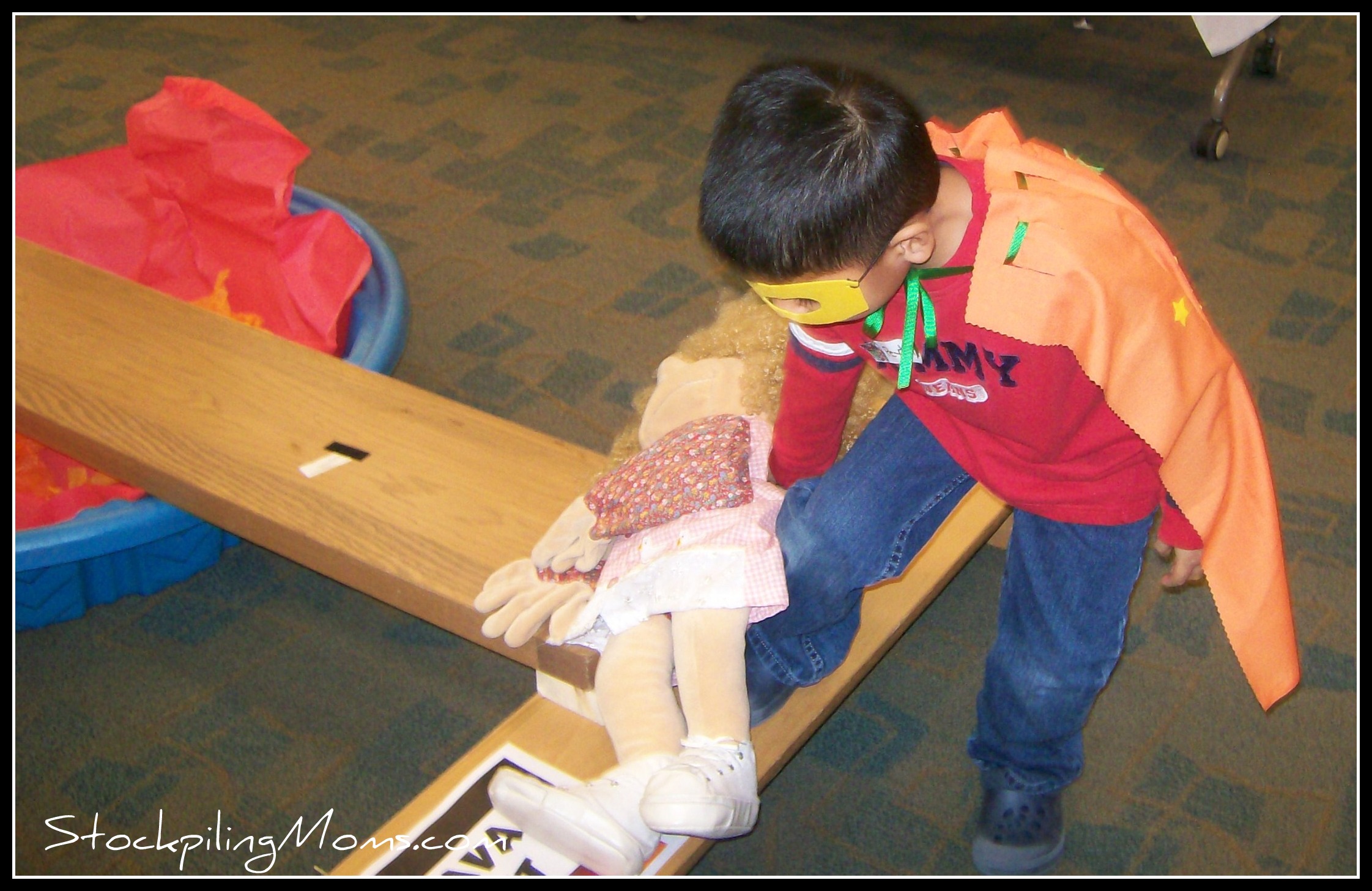 This is by far the best party we have EVER been too! Step by step decorations, menu and ideas!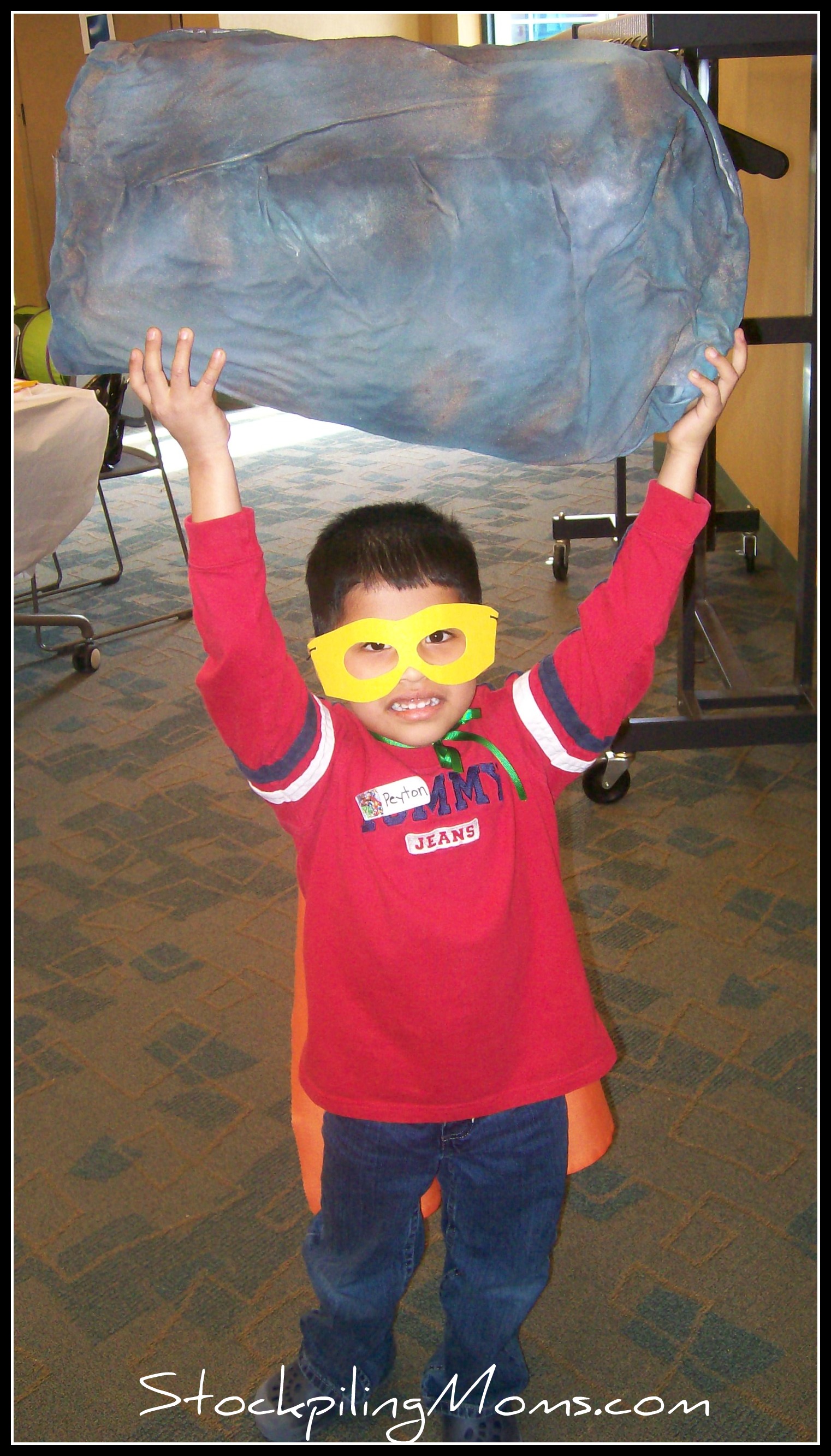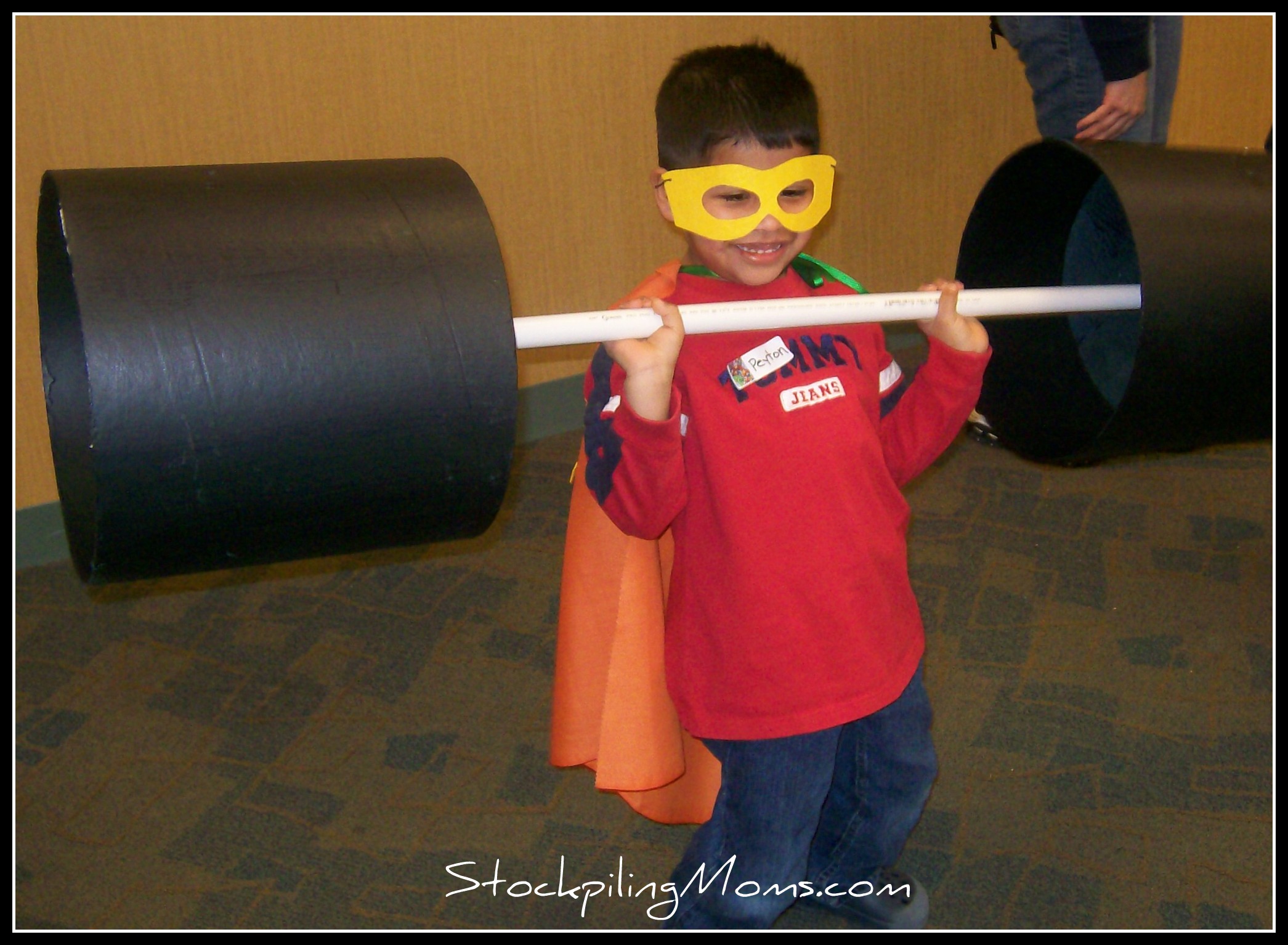 Here is a list of the Super Hero Missions:
1. Decorated Cape and Mask – Super cut an inexpensive made from bright color fabric, felt and ribbon. Attached with glue dots.
2. Brick Smash – A stack of 8 cardboard bricks (boxes covered with red brick paper) – Smash through the bricks
3. Mighty Muscles – Made of PVC pipe and black paper. Lift each weight 5 times.
4. Fancy footwork – Step through a maze of string.
5. Tunnel Crawl – Just a simple tube to crawl through.
6. Sword Play – Hit your opponents sword 10 times (made of pool noodles cut in half).
7. Lava Pit – Walk across the Lava Pit (a baby pool filled with red paper – secure plank across) – to rescue the baby and then walk back with the baby without falling.
8. Ring the Bell – Using a sledge hammer (small) try to hit the bell (made from a pipe and large washer).
9. Rock of Strength – Lift the rock above your head (made of paper mache).
Each child got 2 super hero taffy candies and the certificate. It read: Official Member of The Justice League. For completing Super Hero Training Camp with their name and date.
In addition they had a table of books about super heroes that you could check out or sit down and read. All of the kids (and parents had a blast)! If you are looking for a fun themed party you can't go wrong with a Super Hero Party!
Party Theme Ideas:
How to plan a Lego Party Part 1
How to plan a Lego Party Part 2
How to plan an owl Pajama Party
How to plan the perfect sleepover
Summer party planning ideas for kids
Calling All Artists for a Colorful Birthday Party
Melissa is a football and soccer mom who has been married to her best friend for 24 years. She loves sharing recipes, travel reviews and tips that focus on helping busy families make memories.