How To Host a Gingerbread House Decorating Party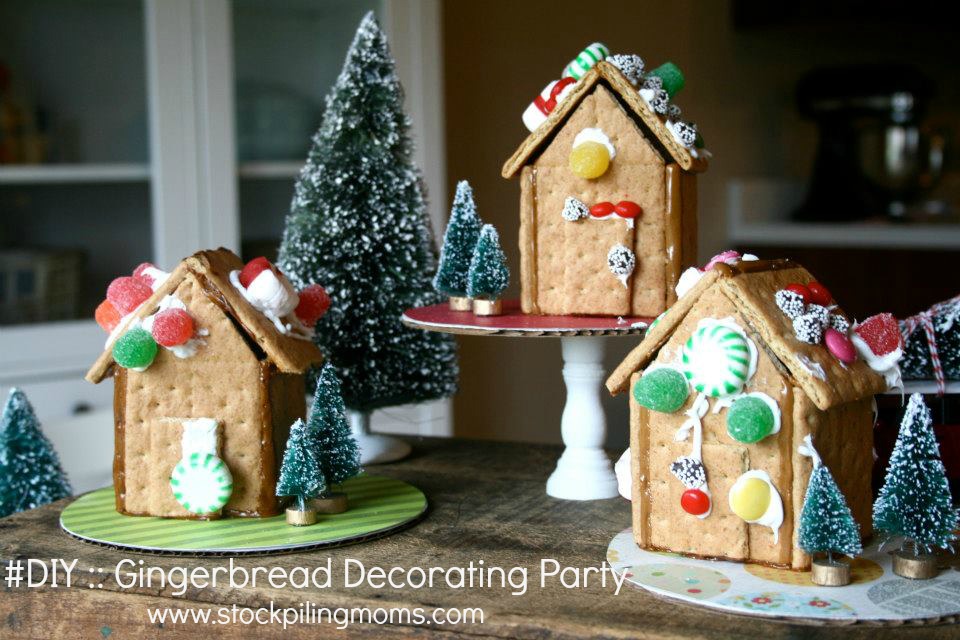 Decorating gingerbread houses has become a well loved family tradition since our kiddos have been around. I always look forward to the big day as much as my daughter. My sister in law has been the hostess in years past, and let me say, she really outdid herself this year! From the adorable cookies and hot chocolate station to the equally adorable houses and set up for the decorating it was perfect. Also, not to mention she makes aprons for the kids to wear every year. Simply awesome!
The houses were constructed out of graham crackers and placed on small cardboard circles that she purchased in the bakery section of the craft store. She covered them with cute holiday card stock. Note these houses are just for decorating, not eating, well, except for the candy! Eat child got a muffin tin stocked with candies to decorate and a piping bag full of icing. The kids always have a great time decorating and do such a fabulous job! I hope that you will make this a family tradition of your own! Happy Holidays!
More ways to save this holiday season:
How to make a beaded bracelet – Frugal Gift Giving Idea
Gift Giving From Your Stockpile
Are you short on cash this holiday season?
How to Organize a Cookie Exchange
Inexpensive Teacher Gift Ideas
Planning a Frugal Christmas – Tips to Save