How to Host a Vegan Friendly Holiday Party
This year, as you plan your holiday events, you may find more friends and family with dietary restrictions. That's why we are sharing some great tips for How to Host a Vegan-Friendly Holiday Party. Since we have family that is plant-based, we want to be able to enjoy our holiday events without them feeling left out. These tips bring more than just salad to the table!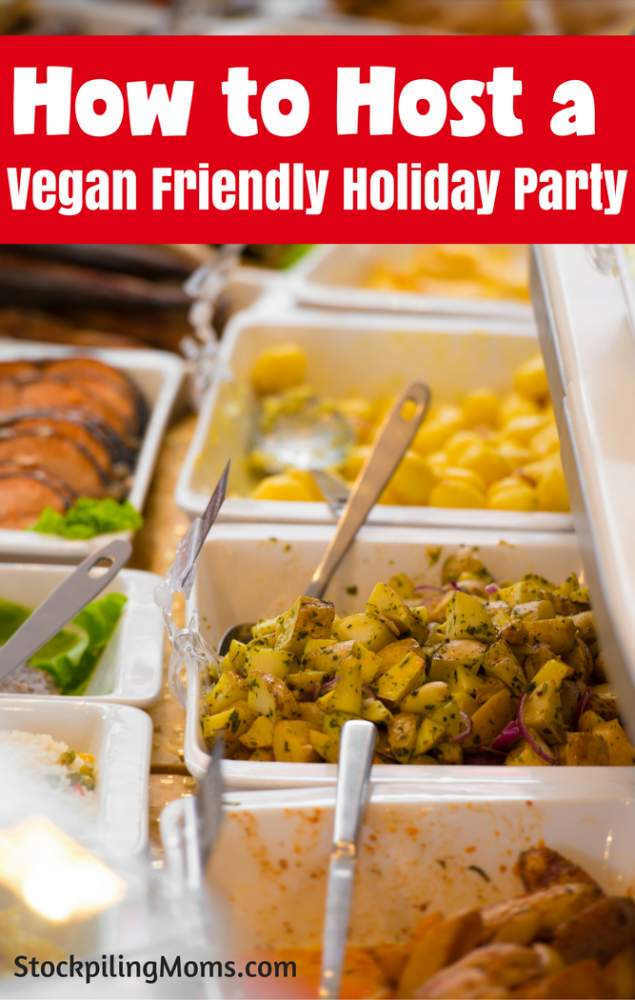 How to Host a Vegan-Friendly Holiday Party
Vegan and plant-based diets are not as hard to accommodate as you may think. Sure, you can throw a platter of veggies out for them, but that isn't really doing much to make them feel welcome. While everyone else is enjoying your famous meatballs or cheese dips, it can be hard for your plant-based friends to relax and enjoy that time. These tips and food ideas are going to make your dinner party amazing for everyone in attendance!
Buy some mock meat alternative products
One of our recent sponsors, Field Roast, has given us a chance to review some of their products. They have long been a favorite for our plant-based family members and friends, but this recent addition to their products is amazing. They now carry Vegan Mini Corn Dogs, Fruffalo Wings, and even delicious Sunflower Roasted Katzu Cutlet. These are all available in the freezer section at many health food stores, Whole Foods, and other vegan-friendly retailers. I've even seen them at some Meijer Stores and Kroger locations!
You don't have to buy a ton of weird to you ingredients or learn new recipes. Simply pick up some of these Field Roast Products, have them on hand, and let your friends know you are thinking of them. The best part? These are so good your meat-eating friends will like them too!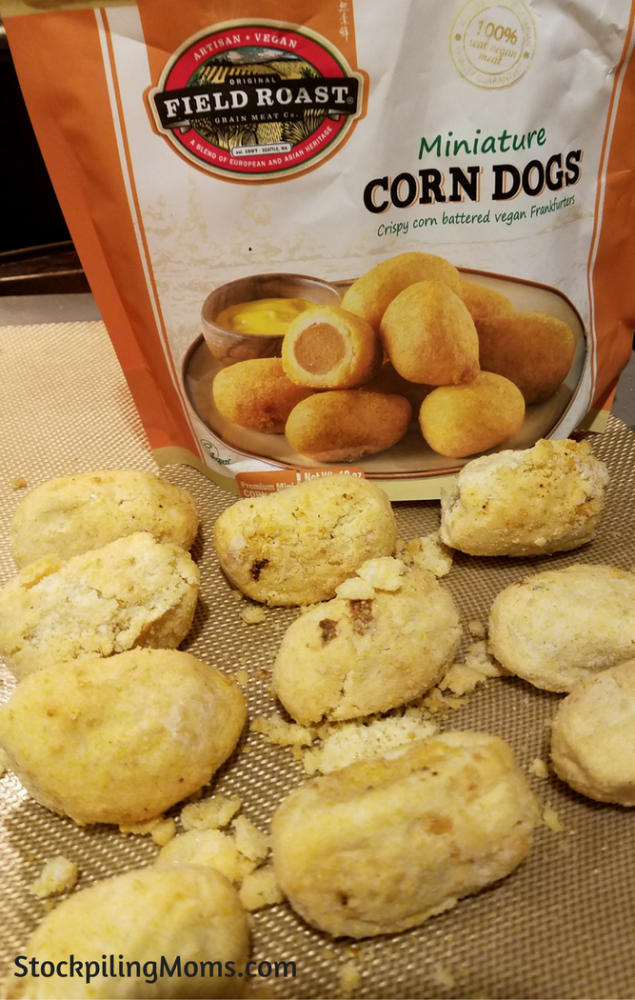 Leave the butter and cheese off the vegetables.
Aside from having a salad bar or a veggie tray, you may have other vegetable dishes on the table at dinner time. Instead of adding a ton of butter and cheese, make sure to have some basic vegetable options. Even baking a sweet potato without the additives like sugar, butter, and cinnamon can be a kind gesture. Keeping vegan butter on hand for them to add to their meal is also a kind gesture.
Stock up on accidentally vegan options
There are tons of foods out there that are already accidentally vegan. Things like most dark chocolate, OREO cookies, nut butter, most bread, and even pasta sauces are often vegan. Just check labels for things like dairy products, meat or meat powder or meat stock, and gelatin. When in doubt, you can use Google to let you know if something is vegan.
Ask them to bring a dish
If you are hosting a potluck, or even just aren't sure what the plant-based friends and family would like, don't' hesitate to ask them. I promise that they would much rather you send them a note, call, or message and let them know you want them to have something to eat while at your party, and don't want them left out. Most vegans and plant-based individuals are more than happy to make recommendations of things you can have prepared, or willing to bring a vegan-friendly dish on their own. All it takes is a simple moment to ask.
You don't have to feel awkward this year at your holiday parties when a vegan shows up. Be prepared with a few great items like our faves from Field Roast, and some accidentally vegan options that are great for last minute needs.
More Vegan-Friendly Tips:
Easy Vegan Rice Noodle Stir Fry
Best Vegan Items for Your Pantry
Melissa is a football and soccer mom who has been married to her best friend for 24 years. She loves sharing recipes, travel reviews and tips that focus on helping busy families make memories.