How to host a shark party
How to host a shark party. If you have a child who loves Sharks as much as mine does than a Shark Party may be a great idea! This party was held at the Kenton Country Library and was a huge success. I wanted to share this theme with you in celebration of Shark Week.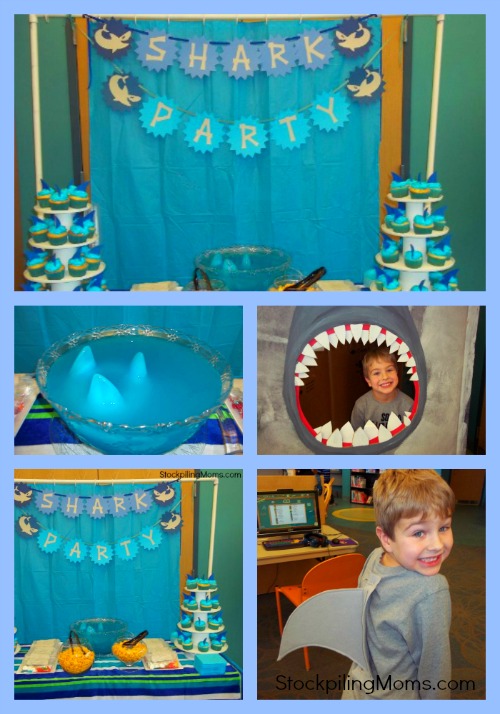 How to host a shark party
It is simple to host a shark party. You can start by planning your menu. Goldfish are a great place to start as well as with blue Kool-Aid. A great tip is to create some Shark Ice Fins in the punch to keep it chilled and to create a great effect for the party. You can pick up a Shark Fin Ice Tray on Amazon.com for less than $2.00. You can also make cupcakes inexpensively. You can make your own fins out of chocolate almond bark that you melt and then cut out with a knife. Other menu ideas include finger sandwiches cut out in the shape of sharks and Swedish fish.
At this party each child got a felt shark fin for their back that they pinned on with two safety pins. This was a really fun addition to the party.
They played feed the shark game that they made out of cardboard. The feed-the-shark game made for a great photo op at the end of the party! They also played a shark balloon game where they drew a shark face on a balloon and played a relay game with it.
They played a throwing fish at the shark's mouth and pool sharks made with pool noodles. They had a cool cardboard boat to play in for the kids and a 9-ft cardboard shark for decoration which the kids loved. They also made a shark party garland and used beach towels for decoration.
I hope these ideas help you plan your own shark party! This would be great for celebrating Shark Week!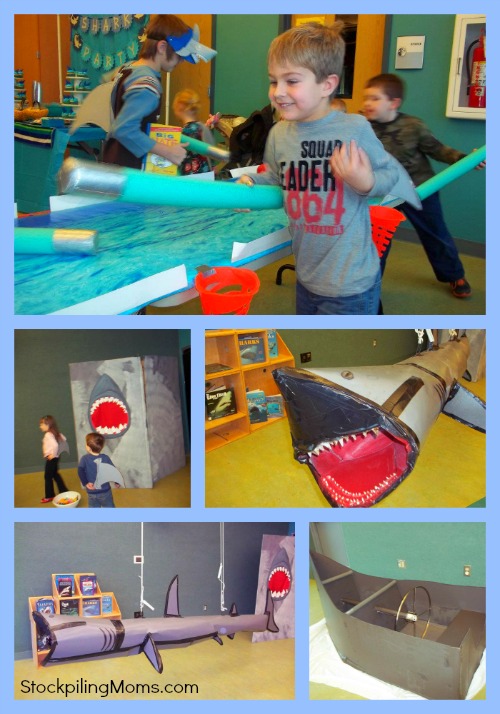 Read our post on 5 Tips for Frugal Party Planning for more ways to save!
Party Theme Ideas:
How to plan a Lego Party Part 1
How to plan a Lego Party Part 2
How to plan an owl Pajama Party
Equestrian Ribbon Invitation – Derby Party
Calling All Artists for a Colorful Birthday Party
Melissa is a football and soccer mom who has been married to her best friend for 24 years. She loves sharing recipes, travel reviews and tips that focus on helping busy families make memories.