How to do Weight Watchers FreeStyle Plan for Free
This month, Weight Watchers shared their latest update to their points plan. That's why we are here to help you learn How to do Weight Watchers FreeStyle Plan for Free. While there is no totally free option for Weight Watchers directly, there are tons of options out there to keep you in your budget.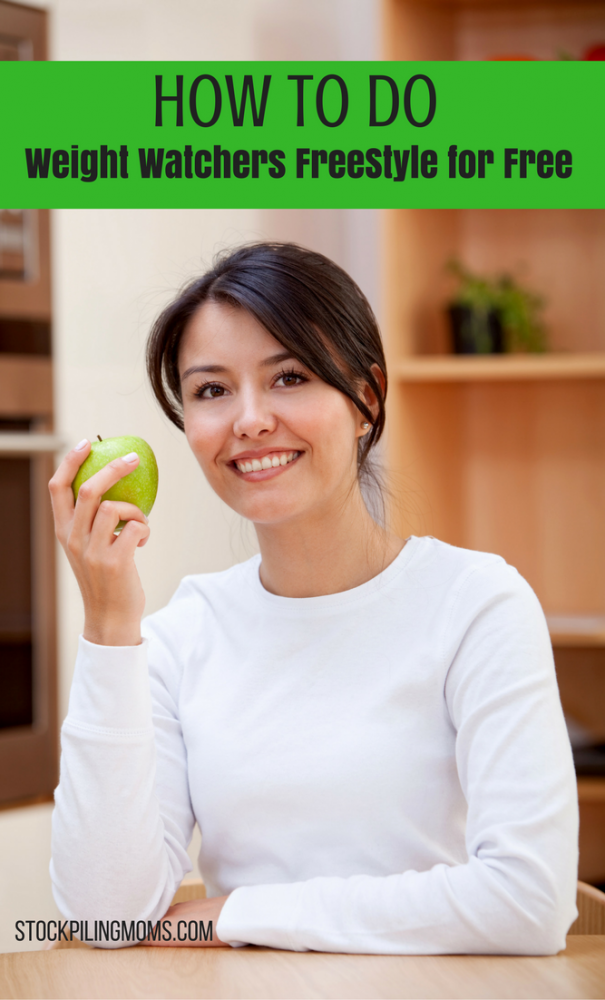 How to do Weight watchers FreeStyle Plan for Free
Check deals with Weight Watchers
First things first, Weight Watchers won't have a free option, but they do offer tons of deals around the holidays and the new year. Check out their options for things like no signup fee, $1 months, or even free months when you lose a set amount of weight in the first month. There are almost always deals that you can take advantage of that are not free, but lower priced.
Also, remember that Weight Watchers offers both in-person meetings, as well as just online options. Their regular price is around $45 a month and that includes going to a weekly local meeting to weigh in and get support, as well as their online app and community. For $19.95 per month, you can have access to just their online app and community. There are also weekly payment options that cost a bit more, but also make it easier for those who get paid week to week.
Talk to your insurance company
Did you realize that many insurance companies will pay for weight loss programs? As an incentive for you to get healthier and use their services less, many will actually pay or reimburse you for the fee to join Weight Watchers. It is worth the few minute phone call to find out if your insurance option will pay for Weight Watchers for you to attend for free.
Talk to your work HR department
Human Resources at your job is also a great place to find out about free Weight Watchers programs. Many offer it as an incentive to lower your insurance costs. It's worth asking about to see if they have an in-house or local meeting that will be paid for by work.
Use an alternative app
There are a few popular apps out there that are similar to the Weight Watchers app. As of the time I am writing this post, the only one that has updated to a plan similar to FreeStyle or Flex Plan is the Ultimate Food Diary app. It is not identical, but very close. Another alternative that is planning to update soon is the iTrackBites app. They do not currently have a FreeStyle type program, but they are similar and will update to one soon.
Remember, these apps have a one-time flat fee that will be lower, but they are not going to be identical to Weight Watchers. They will be similar and a great alternative but might vary slightly.
Try to do it on your own
To do this on your own, you'll have to do a lot of guesswork to figure out what your daily and weekly point values are going to become. The lowest points per day that the new option is giving is 23 SmartPoints per day. The lowest weekly points would be 14 SmartPoints per week. This will vary greatly depending on the person, their weight, goal weight, height, sex, and activity level. There are a lot of variables, but you can learn more about the overall program in this Weight Watchers FreeStyle Update guide.
We have a ton of tips for Weight Watchers past plans and many recipes here on the blog to share. I will be updating points values on our older recipes over the next few months, so watch for those as you start on the FreeStyle Plan.
More Weight Watchers Tips:
Weight Watchers Weekly Points Tracker Free Printable
7 Tips for Ultimate Weight Watchers Success
Weight Watchers Success While Eating Out
Weight Watchers Chicken Verde Soup
Cauliflower Fried Rice Low Carb Weight Watchers Recipe
Melissa is a football and soccer mom who has been married to her best friend for 24 years. She loves sharing recipes, travel reviews and tips that focus on helping busy families make memories.