How To Create New Holiday Family Traditions
The question of How To Create New Holiday Family Traditions becomes an issue earlier than you ever dreamed it would. Whether you are living apart from your family for the first time, blending a family or creating new traditions because loved ones have passed away there are some key points to consider.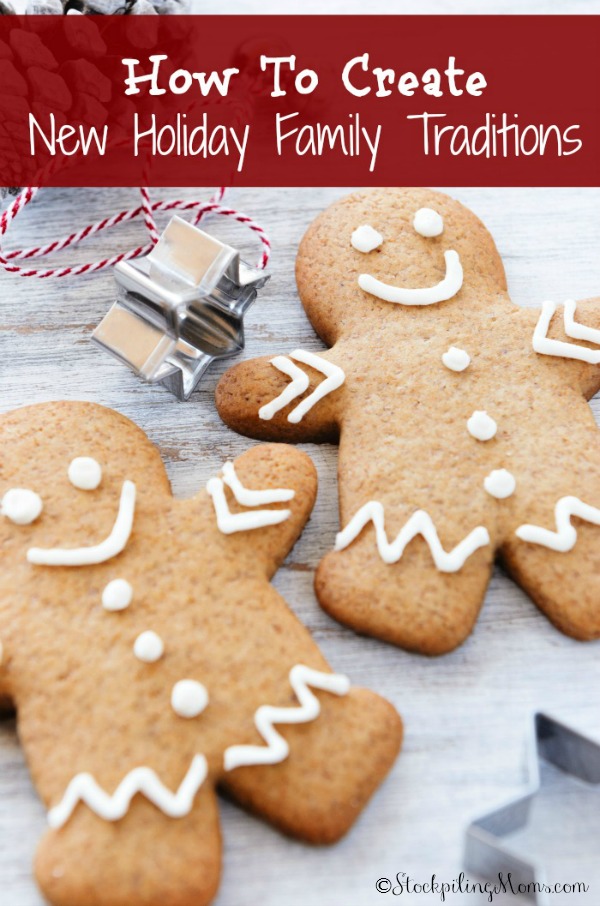 As a child you remember every year loading up and going to your grandma's house for Christmas dinner. As you grow up and build your own family, often times these holiday family traditions are not doable anymore.
How To Create New Holiday Family Traditions:
Consider including old traditions within the new. Do you have an old tradition that you are especially sentimental about? Perhaps your grandmother bought a new ornament each year for every family member. You can continue this tradition by buying for your kids each year or perhaps making a fun new ornament as part of a craft project.
Determine what is important to each family member. Does everyone love Christmas Eve Mass? Or maybe it is your famous bread pudding for breakfast on Christmas Day? Some families will keep old holiday family traditions and adapt them for their own family. Create a new bread pudding recipe. Maybe skip the presents on Christmas Day and go on vacation instead.
Cater to individual personalities. If your family dynamic is more progressive and less traditional then skip the old school traditions and create new ones. Things like movie marathons, Chinese takeout instead of the Christmas Ham and ditching presents are all different from the old, yet still great choices for any family.
Include other families. Your holiday family traditions don't have to be just for your immediate family. Include other families. Invite your friends, neighbors or kids friends to join with your family this year to learn more about each other and celebrate the holidays.
Celebrate on alternate days. For many families there is a parent or child who has to work on the actual holiday. Changing the days that you celebrate can make this much easier for everyone involved. This is also a great way to make the holidays easier on adult children wanting to come home on different days during their holiday break.
The holiday season can be very stressful for anyone who struggles with old holiday family traditions. These tips on how to create new holiday family traditions are sure to ease the transition for yourself and your family into new territory this year. The holidays are supposed to be about love, family and remembering good things. Remove the stress from your life this year by creating fun new traditions your family will love.
Christmas Recipes You May Enjoy:
White Chocolate Dipped Candy Canes
Christmas Ideas:
Cute As a Button Christmas Ornament
How the Grinch Stole Christmas Party
Melissa is a football and soccer mom who has been married to her best friend for 24 years. She loves sharing recipes, travel reviews and tips that focus on helping busy families make memories.