How to Connect with Friends While Social Distancing
Looking for tips for How to Connect with Friends While Social Distancing. Whether in the past it's been time that was the issue, the miles between you and your friend, or the recent social distancing that's been keeping you apart, there are still ways to keep connected with them.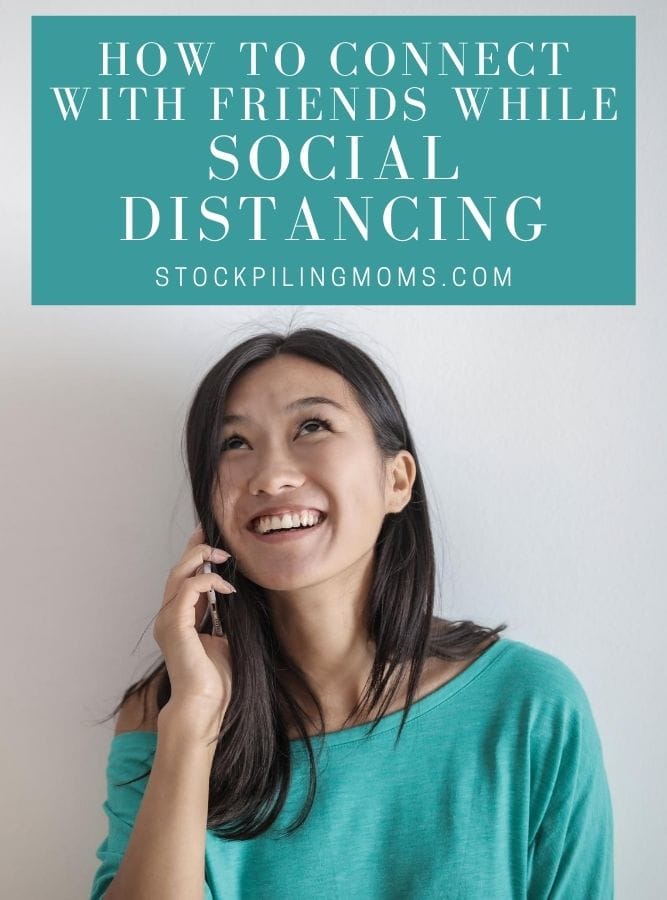 How to Connect with Friends While Social Distancing
You don't have to allow current events and 6 feet apart to separate that closeness that you once had with your friends. There are several ways to keep in touch and have fun at the same time. Here are a number of ways for you to stay connected with friends while social distancing.
Pick Up the Phone
This might seem like a lame tip, but instead of texting your friends, make it that much more personal by choosing to pick up the phone and dialing their number. It's probably been a while since you've communicated in that way, with how busy your lifestyle was, but our recent circumstances have given you the opportunity you've been needing. You'll be surprised how much you've been missing their voice and how connected you'll feel by spending an hour or two catching up with them.
Get Digitally Connected
More and more these days, everything seems to be making the switch to digital. That's not a bad thing when you've been persuaded to social distance from one another, yet you're desperately needing to stay connected with your friends. FaceTime is one of the best ways to chat face to face with friends in family. It's available on a number of different devices and is free when you're using Wi-fi.
Watch Videos and Play Games Online
Every friendship is wired a little differently, where certain friends enjoy watching a movie together or playing a card or board game. Thankfully, social distancing and many miles can't keep you and your friends from enjoying those things that you've always enjoyed doing.
For those of you that love watching videos, make sure that you check out

Watch2gether.com

, which allows you to watch the same movie or television show in sync.

You can create your own room online, where you can chat with your friend while watching it at the same time.

There's video watching communities as well, like

Netflix Party

that you can also consider.

As far as online card and board games go, check

these

out that you can play for free.
Get Down with the Beat
Another fun way of staying connected is by having an online dance party or doing some karaoke with a group of your friends online. You'll be able to bust out some moves, work those vocal cords, and let go of all the stress you didn't know you've been holding onto all this time.
Stay Active Together
Working out is difficult to do by yourself and can be a bit boring, to say the least, because there's no one there to encourage you. All you need is a webcam and a mobile device. Now you can work out with a friend online, no matter the distance that's been put in place.
Go Old School and Write a Letter
It's pretty rare these days to receive a letter in the mail from a friend or family member, which only makes it that much more special when we get one. Spend some time by sitting down and use your penmanship that you probably haven't used in a while, and make it personal. Use some creativity and confetti to add to the excitement of opening it.
It can certainly be depressing at times when you can't be around your closest friends to help you cope and keep your head on straight. Hopefully, a few of these ideas were ones that you found helpful to keep your friends close despite all the social distancing as of late.
More Tips You Need
Melissa is a football and soccer mom who has been married to her best friend for 24 years. She loves sharing recipes, travel reviews and tips that focus on helping busy families make memories.