Hodgson Mill Gluten Free Muffins Review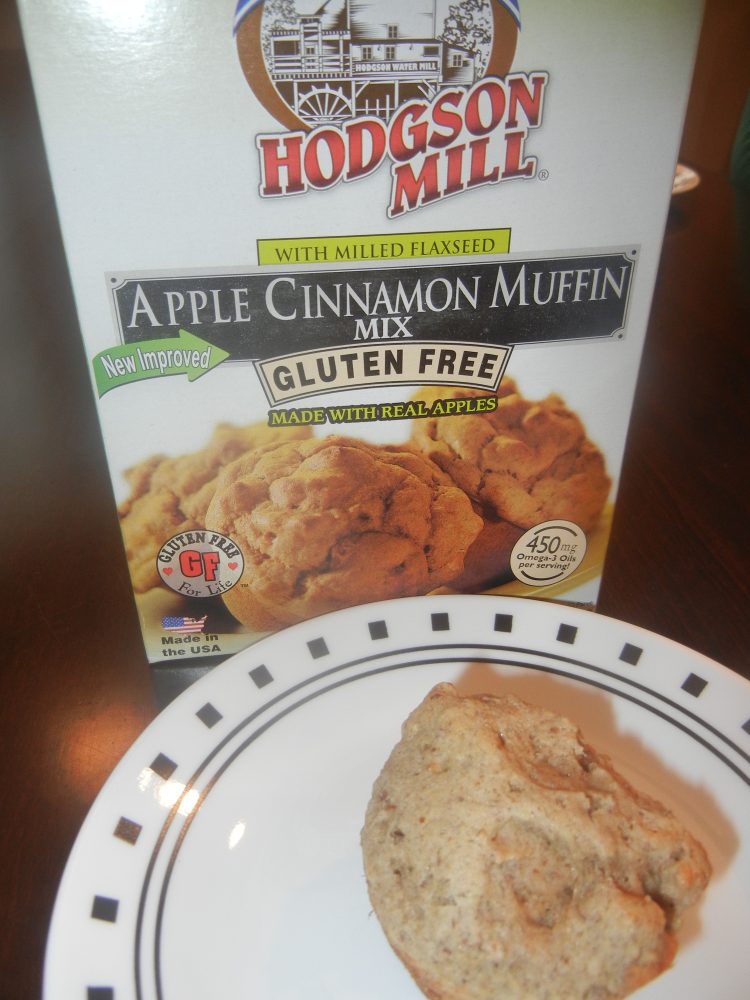 Hodgson Mill Gluten Free Muffins Review. I recently went to a friend's house to visit, and she made me a very special treat! Gluten Free Muffins 🙂 I was excited because I had never tried Hodgson Mill Gluten Free Muffins.
Hodgson Mill Gluten Free Muffins Review:
I have seen the box of mix for sale at the grocery for $3.89 and thought of trying it but just didn't want to make them for just myself. It is so nice when friends take the time to go out of their way and make special treats for you, especially when you have dietary concerns and restrictions.
I really enjoyed the taste of the muffins. They were flavorful and had nice chunks of apple pieces and a good cinnamon flavor. They were a little heavy but still had a nice consistency. The package makes six muffins total. I would pick up a box for breakfasts or when I want a special treat!
This is not a sponsored post – just my personal opinion and experience.

Check out our Gluten Free Resources on the blog too!
Here is a list of Gluten Free Recipes that are full of taste and made with simple ingredients! If you are new to eating Gluten Free be sure to try our delicious recipes below. You will not be disappointed! You don't have to settle for tasteless food that resembles cardboard. If you have Celiac Disease or you are avoiding gluten be sure to check it out. There is a wide variety from appetizers to main to dessert and more!
Gluten Free Rice Krispie Treats
Gluten Free Date Snowball Cookies
Melissa is a football and soccer mom who has been married to her best friend for 24 years. She loves sharing recipes, travel reviews and tips that focus on helping busy families make memories.