Hilton Head Island Girls Trip
Hilton Head Island girls trip is a great destination for girlfriends to make memories. I have been traveling to Hilton Head, SC since I was a little girl. The first time that we went we were all in a little of a shock. It is different from other beach destinations like Myrtle Beach or Daytona Beach (and that is a good thing). It is a relaxing destination.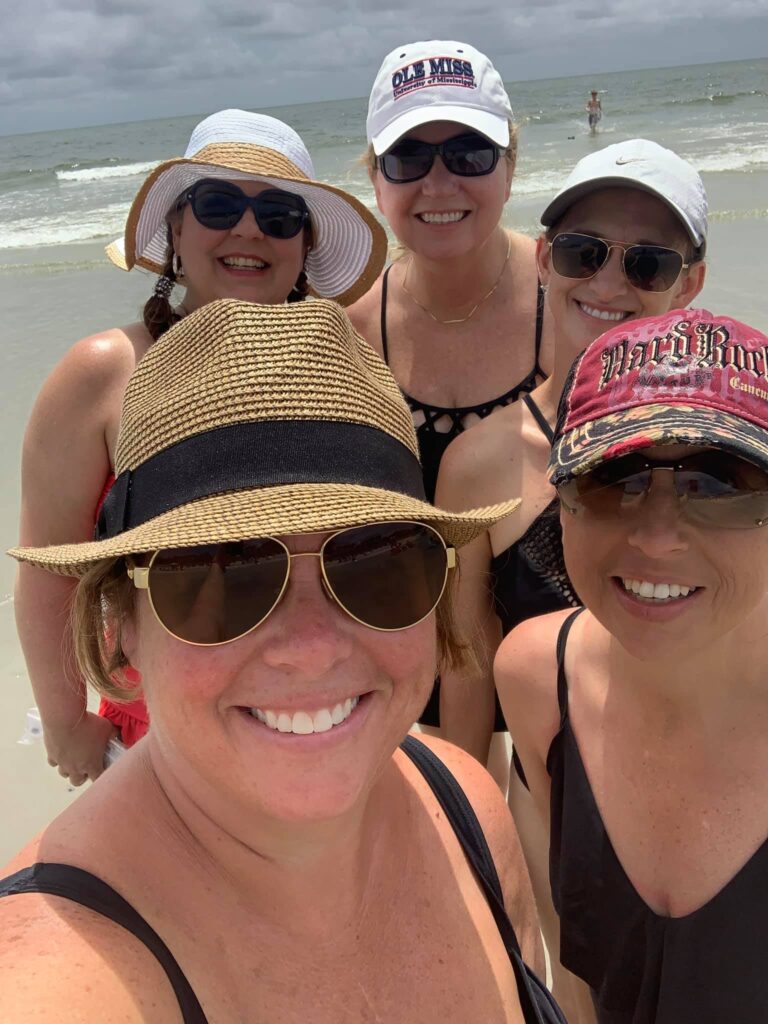 When Hilton Head Island was developed the zoning and planning board strategically designed and maintains that buildings must "blend in" to the island in terms of natural settings. I LOVE that! In fact it is part of the charm and one of the reasons why we go back year to year. Also, you will NOT find all the "hype" and activities that you will at other destinations. It is different than other beach destinations.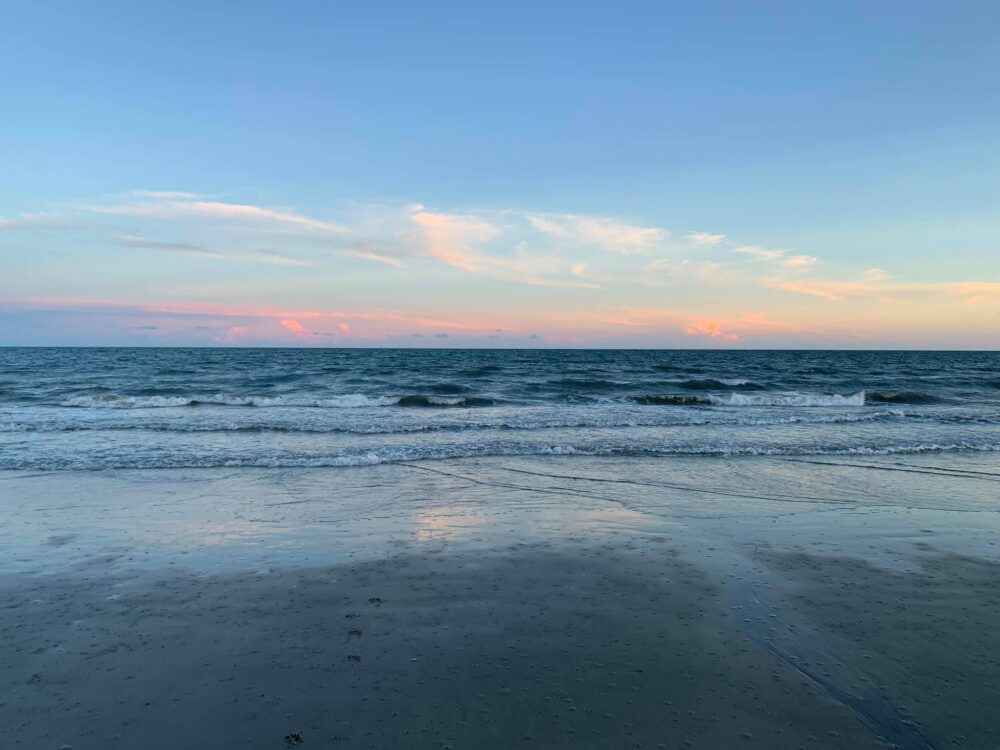 Hilton Head Girls Trip:
My friends and I go on a girls trip every year together. This was our first beach trip and it definitely won't be our last. What a week! There are no words to describe my time with these friends who fill my cup so full. We soaked up every minute.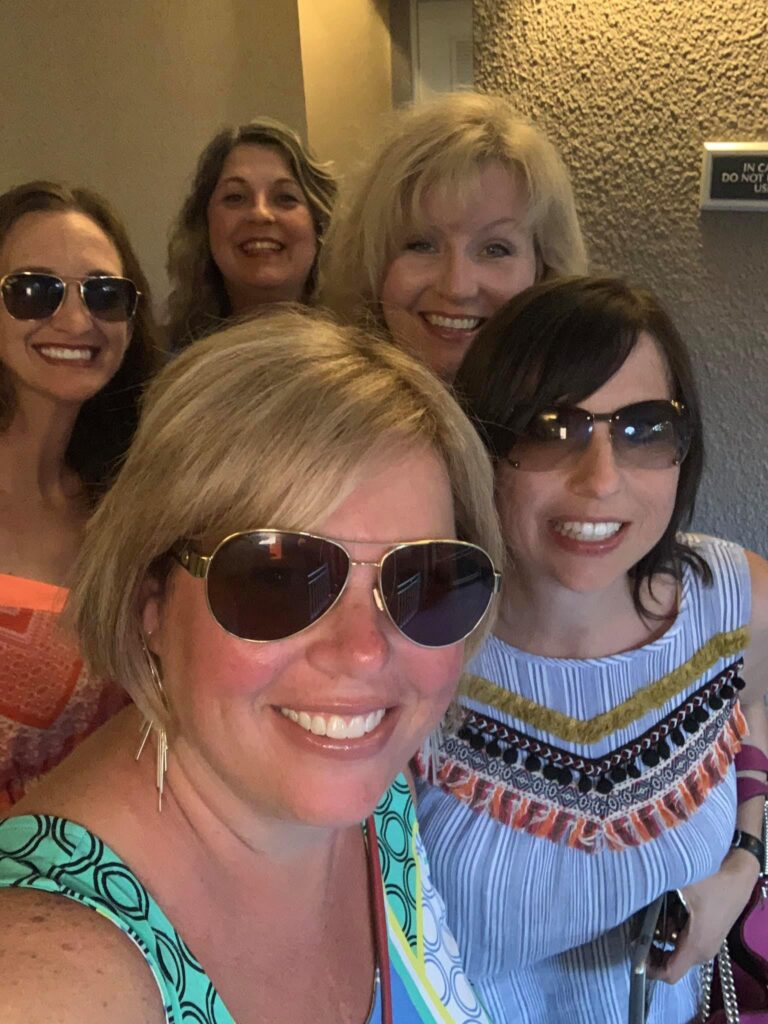 We are stronger together and we don't get the chance to see each other like we wish. This week will last is until the next time. Friends like these don't just happen. God gifted us this treasure that is more priceless than gold.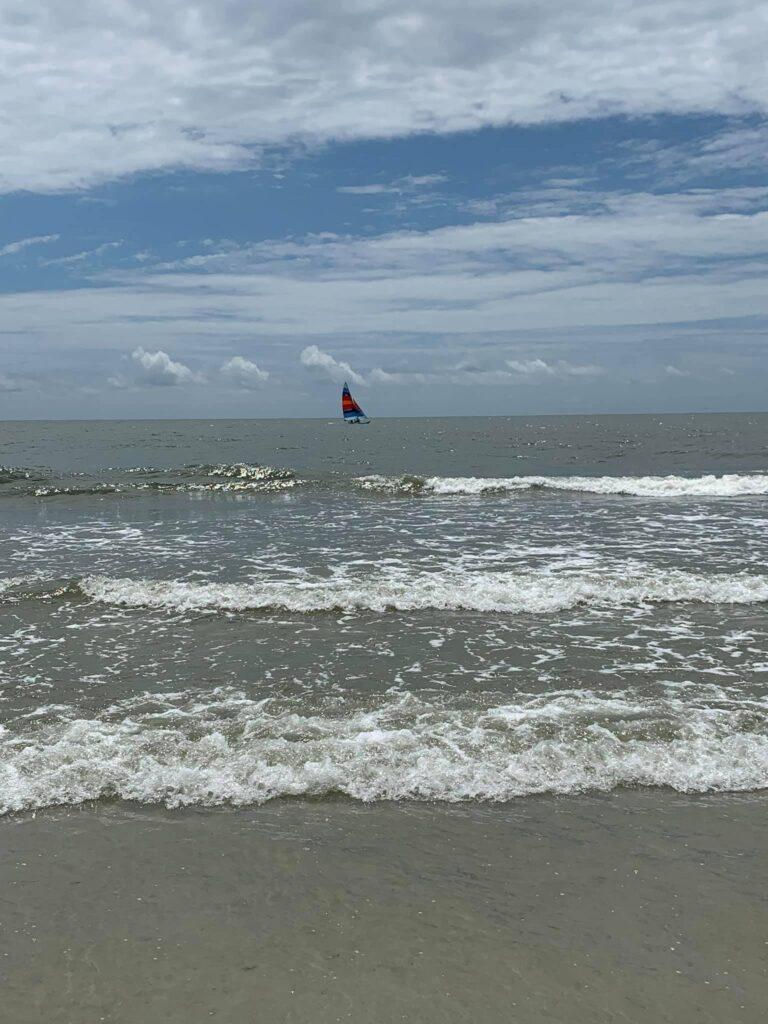 If you are looking for a girls trip destination then look no further than Hilton Head Island. You will not find go-carts, amusement rides or junky surf shops. What you will find is nice dining choices, shopping and the beach! What you will walk away with are memories that will last you a lifetime.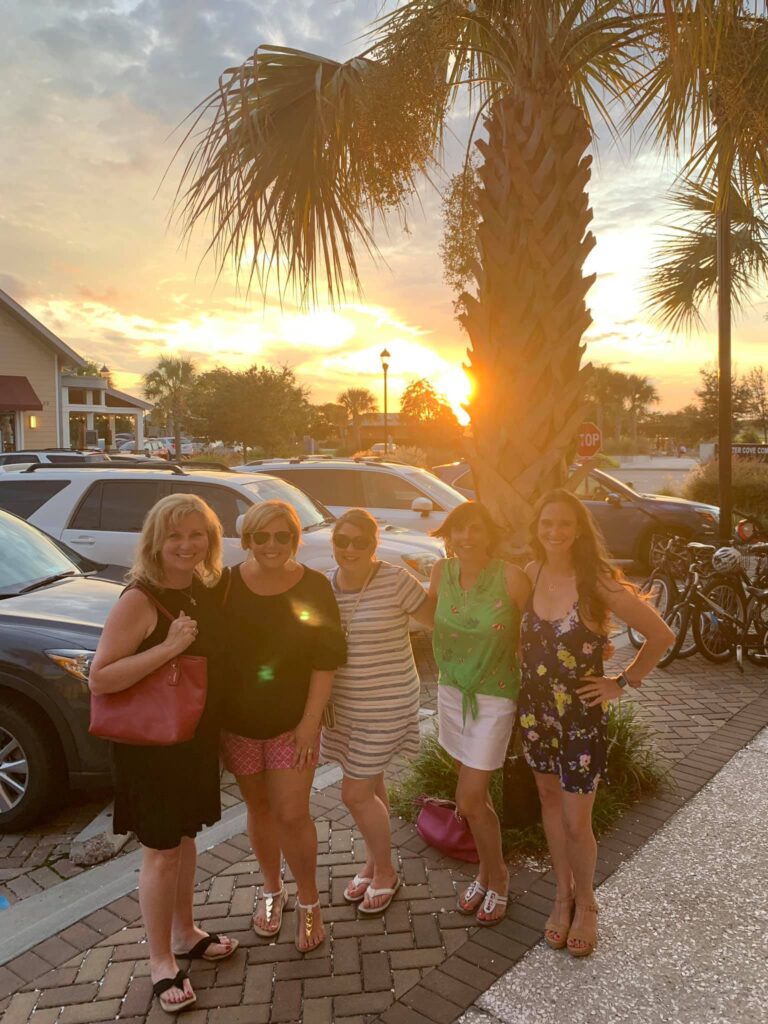 There is an awesome outlet mall and nice shops in Coligny Plaza. No trip is complete without a trip to visit the Salty Dog restaurant too!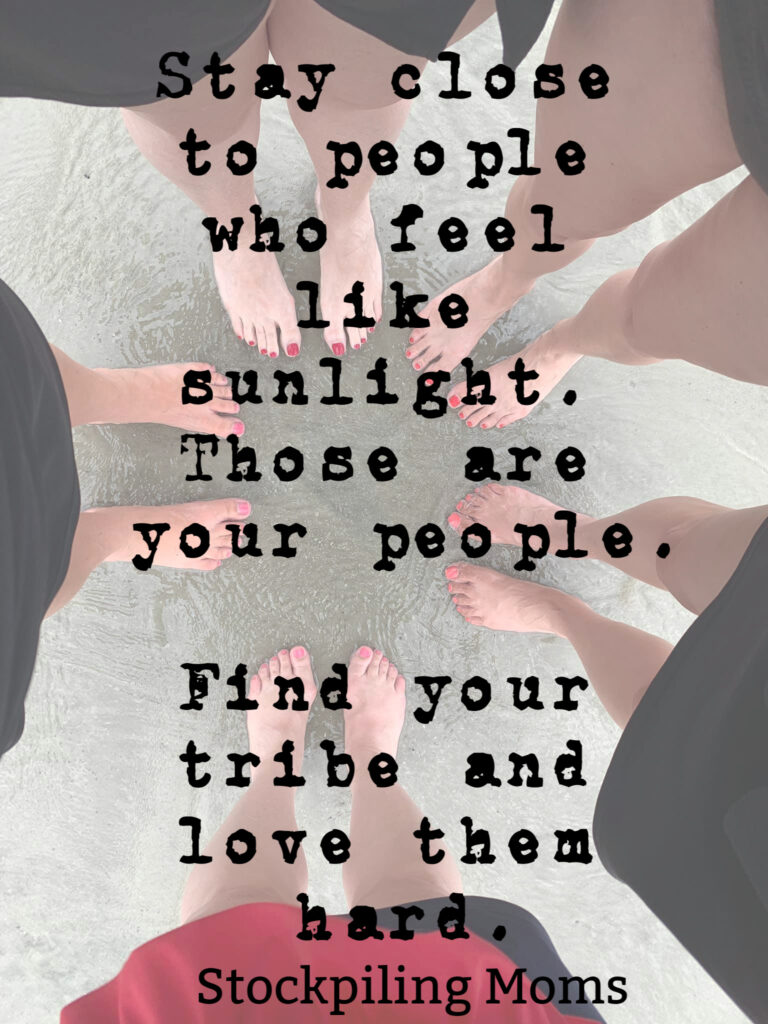 There are NO high rise buildings or condos in the main area of Hilton Head Island. The beach is clean and nice and there is NO driving on the beach. Most of the low rise buildings are condos and there are lots of nice houses to rent. Many families cook their own meals. The grocery costs are much higher so I suggest packing and bring all of your non perishable items with you pending on the distance of your drive to save money.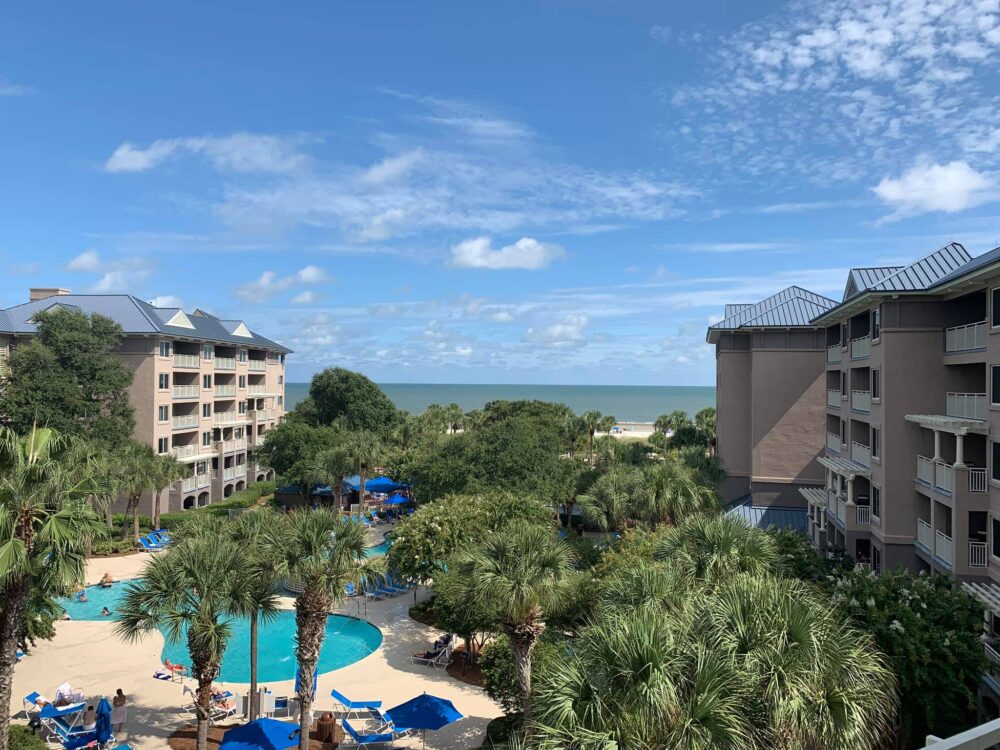 In my opinion spending money on your accommodations is key. This is where you will spend the majority of your time. We always stay the the Mariott Grande Ocean because my father is an owner there and he graciously gave us this week to enjoy.
There are lots of great early bird dining specials available on the island too! I had no problem eating gluten free when we went to Hilton Head. There is even a dedicated gluten free bakery now call the G-Free Spot.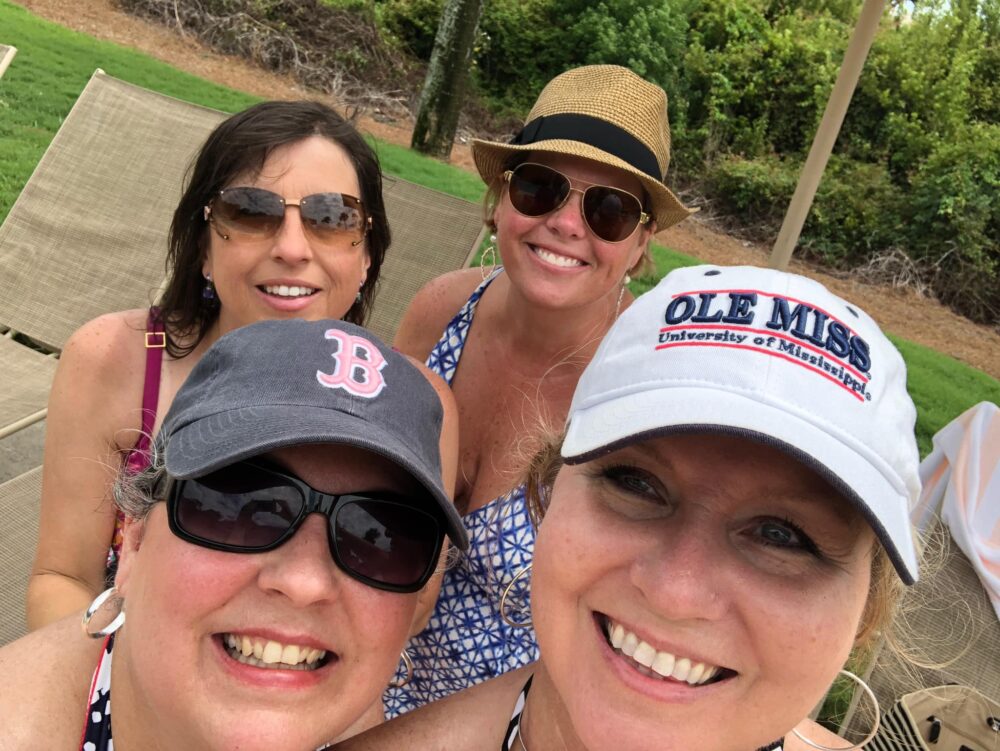 One of my favorite restaurants is Skillets Cafe and Grill (they even have gluten free bread). The highlight of our trip is spending time with friends, relaxing and walks on the beach. If you are looking for these in a girls trip I would suggest Hilton Head Island, SC. It is a great destination for relaxing and unwinding with your girlfriends.
Travel Articles:
10 Things You Must Do When You Are In Memphis, TN
Why you should take your teen on a trip every year
How To Create The Best Summer Vacation With Kids
Why You Should Take A Road Trip to Berea, KY
70 Things To Do In The Cincinnati Area
Melissa is a football and soccer mom who has been married to her best friend for 24 years. She loves sharing recipes, travel reviews and tips that focus on helping busy families make memories.