How To Live With the Grief of Losing a Sibling at a Young Age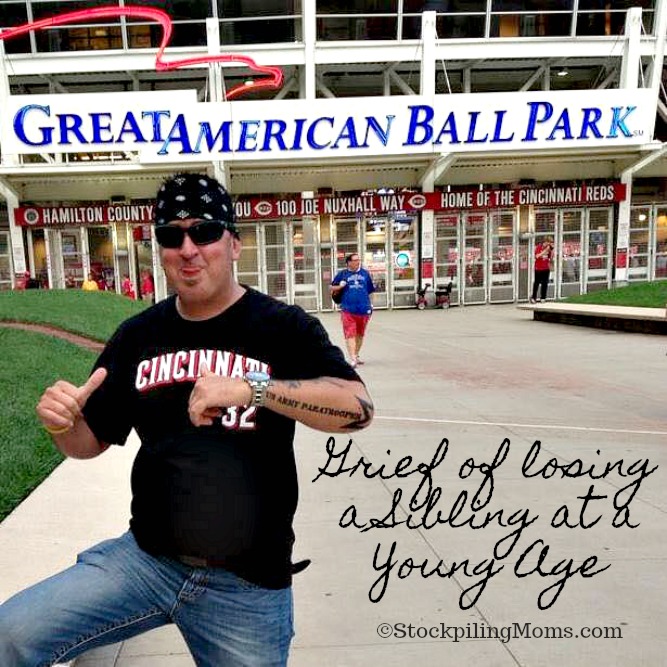 How To Live with the Grief of Losing a Sibling at a Young Age. How can you help someone who is dealing with the Grief of losing a Sibling is very simple? But most people find these situations very uncomfortable and are at a loss for words. I was one of those people, until I lost my big brother. Friends and family are unsure of what or how to say anything, especially if the sibling passed away tragically or unexpectedly.
I lost my older brother when he was only 38 years old in a very quick turnabout of events. It was tragic for my family and one of the hardest moments of my life I have ever gone through. I was only 35 years old at the time. My brother was not gone in an instance, instead our tragedy went on for five days. Some may say that it gave my family hope and time to say our goodbyes, others may say it gave us false hope and dragged on our pain. Either way it is how the events unfolded for us.
My brother was a US Army Disabled Veteran and he suffered from PTSD. (If you know someone suffering from PTSD, be sure to seek help.) Over the years he had been on several different medications for it. Right before his passing he was put on a new medication, and they believe that is what caused everything. My brother had a seizure and vomited in the process which caused him to asphyxiate and quit breathing.
The paramedics were able to get him breathing but during that time he went into cardiac arrest. Once he got to the hospital, they put him into a medical induced a coma to help his brain and body rest. They were hopeful that there would be no brain damage, but after several days being in a coma and then bringing him out, he had suffered a brain death. My family and myself were completely devastated. We then went through the process of organ donation, because my brother had signed up as one through the DMV. I will talk about this in another post.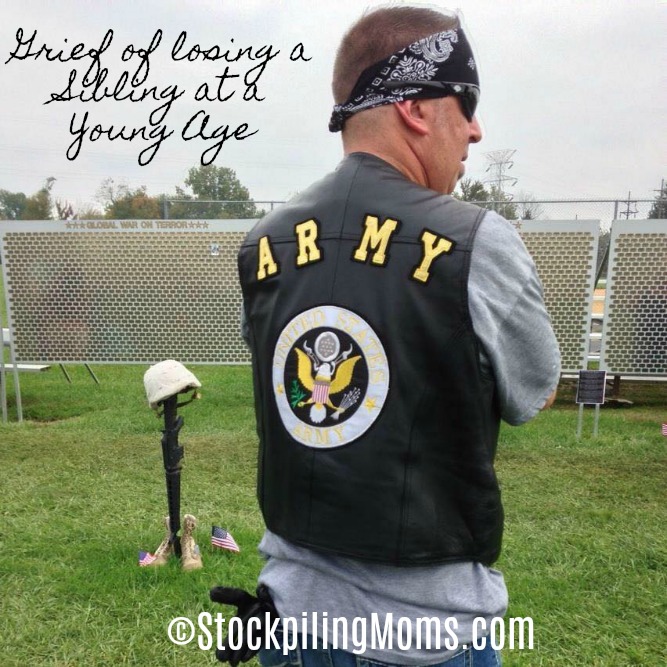 After my brother passed away, I searched out to find readings/information of how to deal with sibling grief and I was astonished to see that there is nothing. There is all kind of information out there on losing a spouse, losing a parent or even losing a child. They say how many years your grief should last, but nothing for a sibling. Which I do not get because your sibling should rank up there with a parent or child in my opinion, your sibling is your first friend in life, a person who knows the good, the bad and the ugly about you because after all they have grown up with you. For instance, my brother witnessed my heartbreaks, getting my period, learning how to drive and so on.
Since that time, I have been asked or told things like "are you okay", "time will heal your pain", "he's in a much better place", "he's with God, you should be happy". So let me start by saying that these are the things NOT to say to someone in this situation. As a huge Christian who is deep in my faith, I know my brother is in heaven and I will see him again one day, but that does not help my grief or answer the question of why him. Time does not heal the pain or grief. If anything, I miss my brother more now than the day he passed. Am I okay, yes, I am, but it does not mean that I am okay with him passing?
Everyone handles grief in a much different ways, but the base of it all is that we care very deeply for whomever the deceased is. Be sensitive to what you say, think to yourself – would you want someone to say that you. And if you do not know what to say at all, then just be quiet and listen or just be there. Sometimes that is the best of all. My big brother will live on because of my parents, my little brother and all his amazing nephews and niece. He was known as Uncle GOAT by all and that stands for Greatest Of All Time. We miss you everyday and until we see you again!
Related Posts:
Stockpiling Moms can be found in all your favorite places. Hop on over to Instagram and follow the fun. We love posting memes, family fun, travel, and whatever we are feeling that day. Pinterest is also an amazing place to visit Stockpiling Moms. This is where you can pin all your favorite articles from our Food, Travel & Lifestyle Blog.
Shelley is a boy mom, marine wife, and is blessed with an amazing family. She loves sharing recipes, travel reviews and tips that focus on helping busy families make memories.