Gluten Free Thanksgiving Menu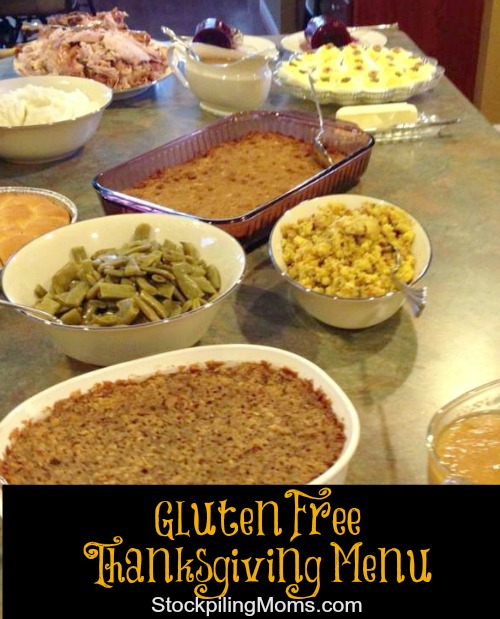 Thanksgiving can be a very scary time for those with Celiac Disease or a Gluten Intolerance. In fact it was exactly one year ago on Thanksgiving Day that I gave up gluten 100%. I was diagnosed in September 2011 with Celiac Disease but didn't quite come to terms with it until I had a very painful Thanksgiving as a result of eating gluten. I am hoping this Gluten Free Thanksgiving Menu will help you out this Thanksgiving!
This is my first Gluten Free Thanksgiving. I am not upset on what I am "missing" instead I am actually excited about my first Gluten Free Thanksgiving with my family. I wanted to share with you my menu and recipes as well as a few tips to help you.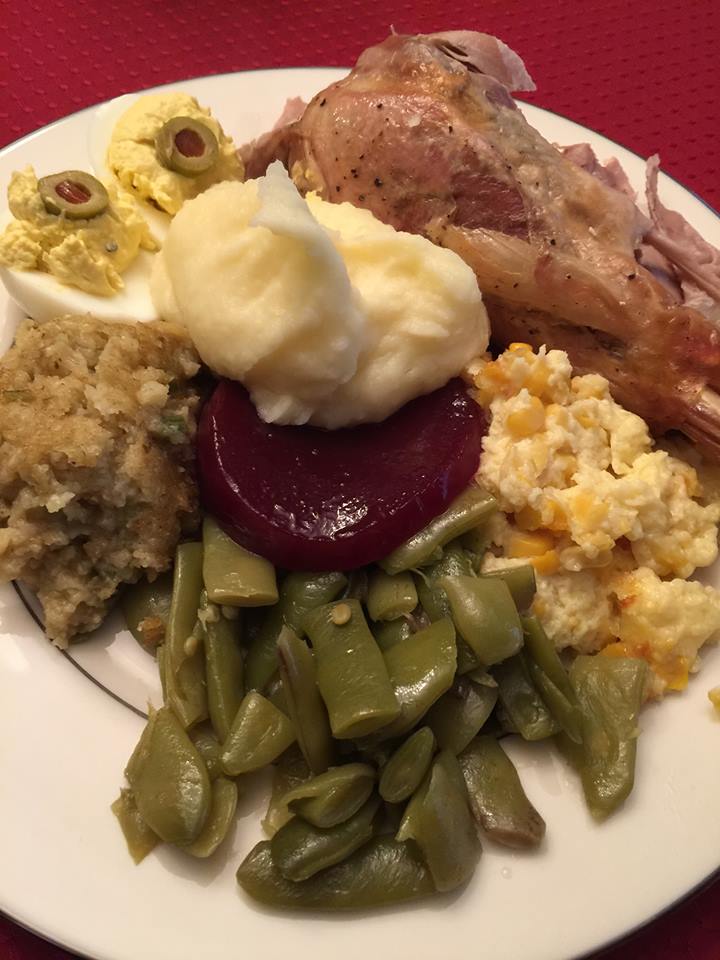 If you are dining out please be very careful with sauces, gravies and seasonings. The safest bet is to dine "in" and help prepare the Thanksgiving Meal so you are sure to be able to enjoy your holiday. If you are eating a Pot-Luck I suggest bringing several dishes or collaborating with family members to have several dishes to enjoy.
It is very important to read the labels and be sure that your family members understand the importance too.
Gluten Free Thanksgiving Menu:
Fresh Turkey – How-To Roast Turkey :: Turkey Roasting Hints &Tips (Butter Ball Fresh Turkey is labeled Gluten Free)
Cranberry Sauce – Ocean Spray Brand is Gluten Free
Fruited Turkey – GREAT Idea for the Kids
Stuffing – Find a gluten free box variety (I like Gillian's) or use gluten free bread, cornbread and chicken broth and make your own
Gravy
Sweet Potato Casserole – use a gluten free flour in recipe (rice or almond)
Green Beans (Allen Brand) or Gluten Free Green Bean Casserole
Gluten-Free Mashed Potatoes
Linda's Deviled Eggs
Gluten Free Slow Cooker Squash & Apples
Bacon-Wrapped Asparagus
Gluten Free Macaroni and Cheese
Corn Bread
Gluten Free Homemade Bread

Dessert Ideas:
Gluten Free Peanut Butter Cookies
Gluten-Free Peanut Butter Kiss Cookies Recipe
Gluten-Free, Dairy-Free Cheesecake
Eagle Brand Pumpkin Pie – make with gluten free crust
Homemade Whipped Cream
Other Thanksgiving Ideas You May Enjoy:
Turkey Timeline – Keep Organized and Enjoy the Holiday
DIY – Kid's Thanksgiving Table
Thankful Thumbprint Tree Craft
DIY Thanksgiving Leftover Boxes
Pumpkin Name Card Holders
Be sure to follow our Thanksgiving Pinterest Board filled with Tips and Ideas for Thanksgiving
Melissa is a football and soccer mom who has been married to her best friend for 24 years. She loves sharing recipes, travel reviews and tips that focus on helping busy families make memories.