Fire Truck Birthday Party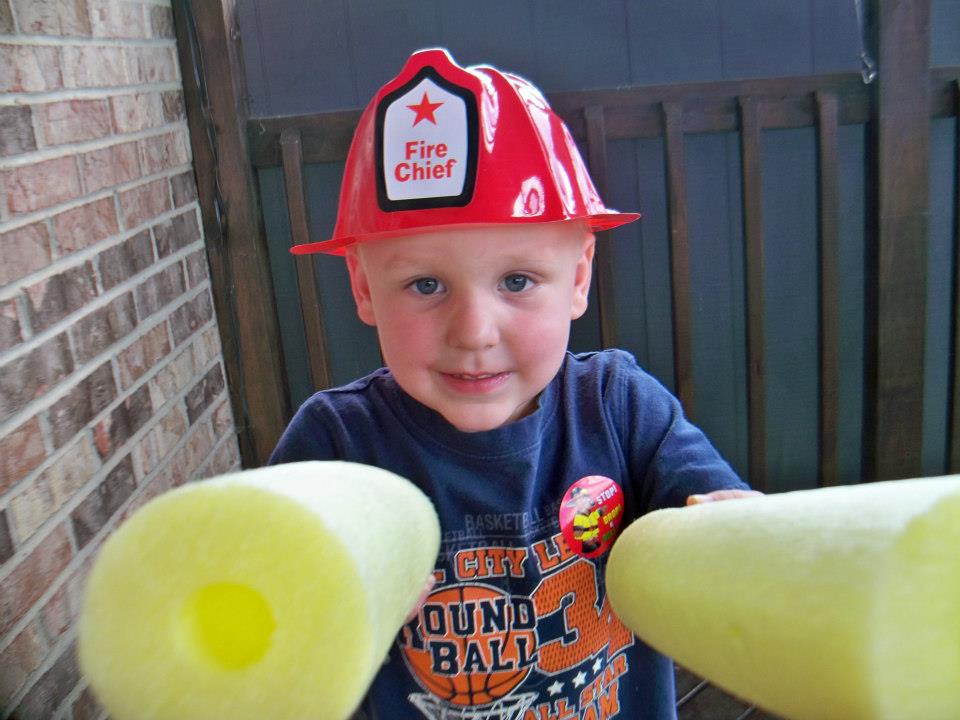 I love this Fire Truck Birthday Party. Turn on your sirens and hurry to this fun and frugal fire truck party! If you have a little one that loves firetrucks this is the perfect party theme.
Fire Truck Birthday Party:
When our little one turned 2, fire trucks were his biggest obsession, so I wanted to create a fire truck party for him. Making it fun and frugal was the challenge but honestly this was our MOST frugal party yet.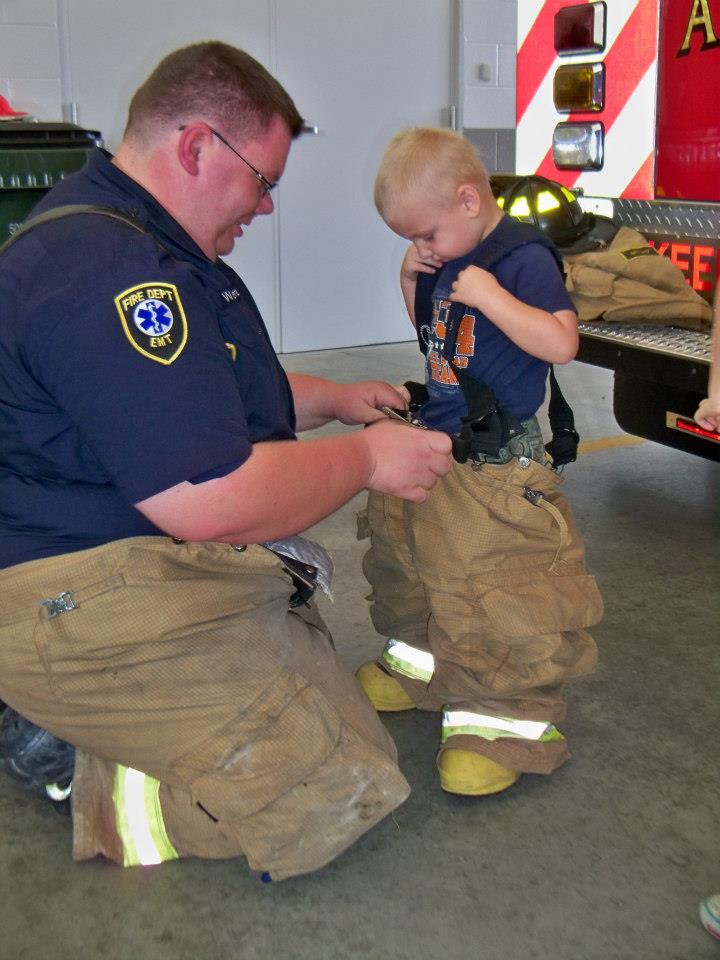 The first thing I did was contact my local fire department. I asked if we could have a mini "fieldtrip" during the party. They were very willing to have us come and visit and the visit was FREE. I planned the visit to the fire department instead of games or activities.
During our visit, the children all got to explore the fire trucks, ambulance, rescue trucks, and more. They also tried on the gear that the firefighters wear, and the firefighters taught them what to do in case of a fire. It was awesome. Even the adults joined in the fun, trying on the equipment and pretending to be a firefighter.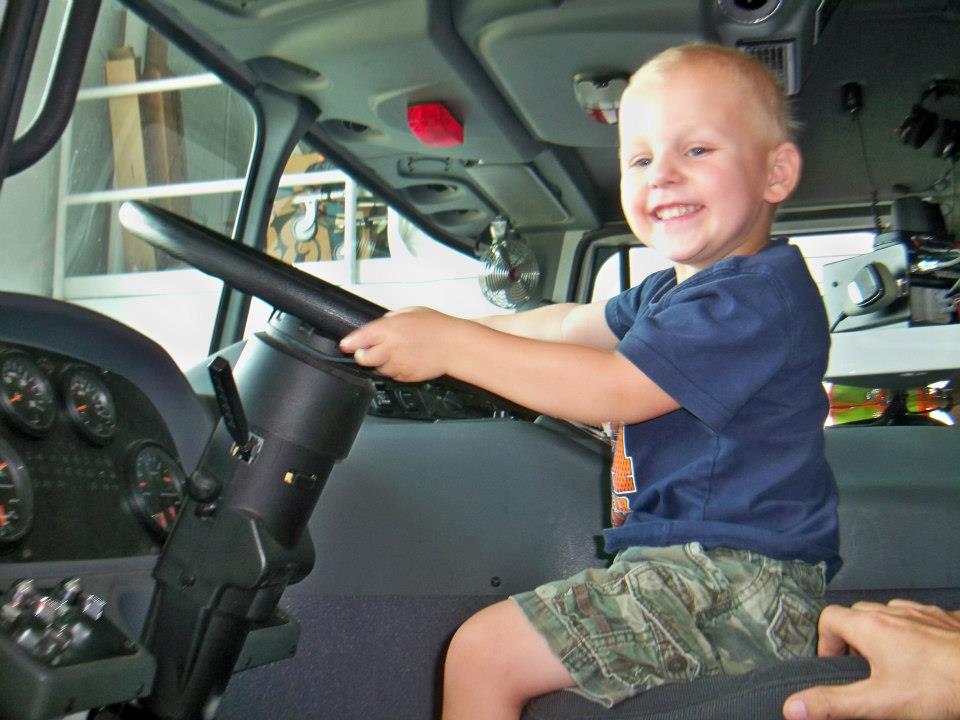 Before we left, the children all received a bag of fire themed goodies, pencils, erasers, fold-able fire trucks, and plastic fire hats. It was an instant goodie bag. Next time we do a fire truck party I will ask if I can pick these up ahead of time so I can use some of the things as decorations for the party and then let the kiddos take them home when the party is over.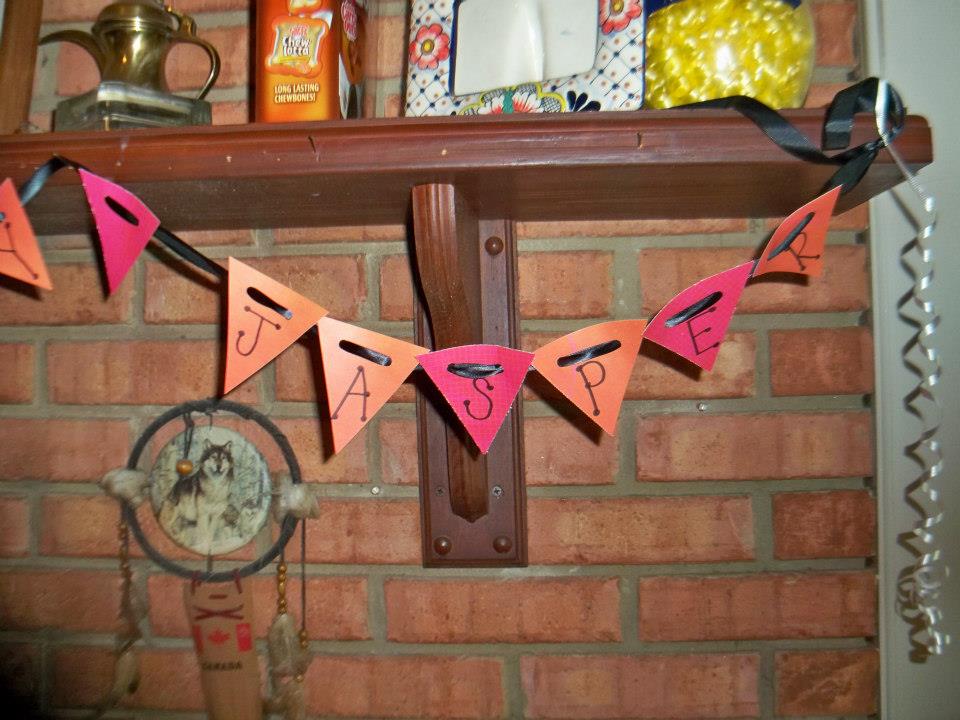 When it came to decorations, I went with red, yellow, black and orange everything. I also used some extra card stock to make a banner with my son's name on it. Balloons, colored paper products and table clothes all in the same colors made the party festive and cohesive, and was much more frugal than doing "themed" paper products.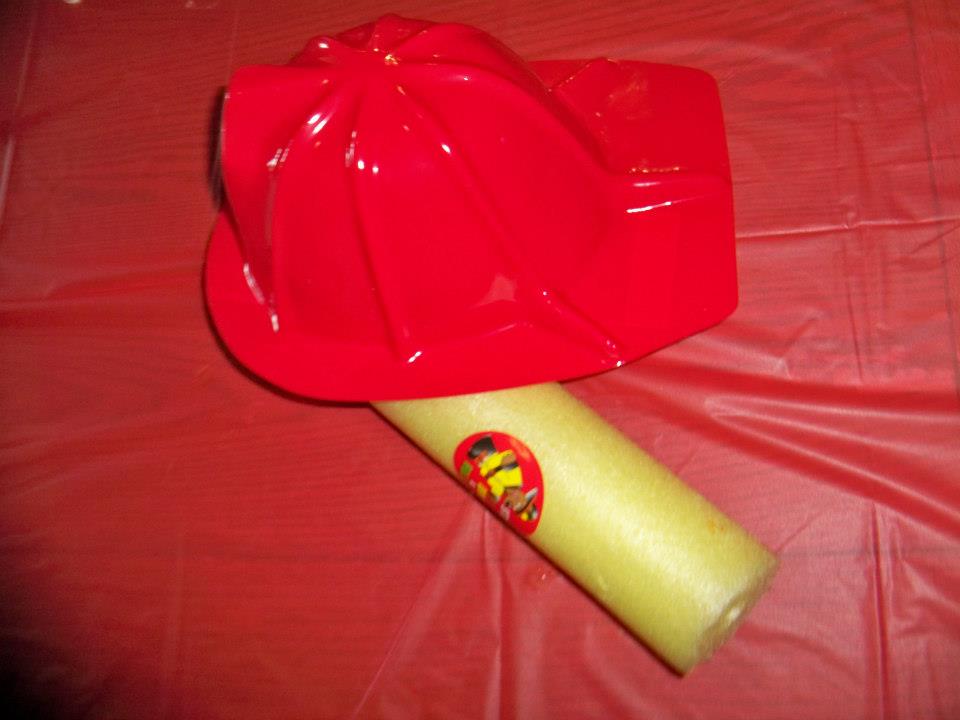 After we went to the firehouse we came home for a "fire house" chili bar. We did several different types of chili which was easy and went great with the theme. It was also great to be able to make the chili ahead in my crockpot and have more time with my kids during the party.
As a final goodie for the kiddos, I repurposed our yellow pool noodles to make fire hoses. Our party was at the end of the summer so I was able to buy these on clearance. I cut one noodle into thirds and the children had a blast "spraying" each other, no water needed just imaginations, and rescuing each other from the swing set. If I did it again, I would add some duct tape to the end of the noodle to be the handle but the little firefighters didn't seem to mind.
The firefighter birthday party was a blast and certainly very frugal. Jasper is already planning his 3rd birthday and he wants to visit the firefighters again!
A few ideas that might rescue your fire truck party…..
Schedule your visit with your fire department before you pick your party date to be sure that there isn't a conflict.
If you need a game or activity you may want to give the kiddos squirt bottles and challenge them to "spray" down balloons which can be tied to the fence or stuck in the ground with ribbon and golf tees. You could also set up an easy fire fighter "training center" obstacle course with items you already have, such as a hula hoop, jump rope, playground climber, etc.
Here are some party theme ideas:
How to plan a Lego Party Part 1
How to plan a Lego Party Part 2
How to plan an owl Pajama Party
Equestrian Ribbon Invitation – Derby Party
Calling All Artists for a Colorful Birthday Party
Melissa is a football and soccer mom who has been married to her best friend for 24 years. She loves sharing recipes, travel reviews and tips that focus on helping busy families make memories.