Fellowes AeraMax™ DX-55 Air Purifier Review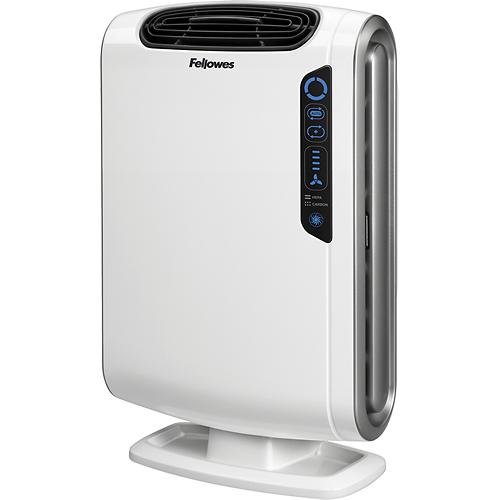 Fellowes AeraMax™ DX-55 Air Purifier Review. Check out the Fellowes AeraMax™ DX-55. Living in a household with children with allergies and a husband with asthma can be quite difficult. Fall and Spring seasons are our hardest and we have been looking at new things to try. I was contacted to try the Air Purifier and I jumped at the chance. Maybe we could eliminate some of the coughing, sneezing, and asthma attacks in this house.
Fellowes AeraMax™ DX-55 Air Purifier Review:
When reading about the product I was excited. The product claims to remove up to 99.97% of airborne particles as small as 0.3 microns. Including pollen, ragweed and other allergens, viruses, germs, dust mites, mold spores and smoke to keep the air clean. The Aera+ Mode setting is ideal for allergy and cold/flu seasons. Best part is this product is Certified Asthma & Allergy Friendly! That information makes this mom very happy!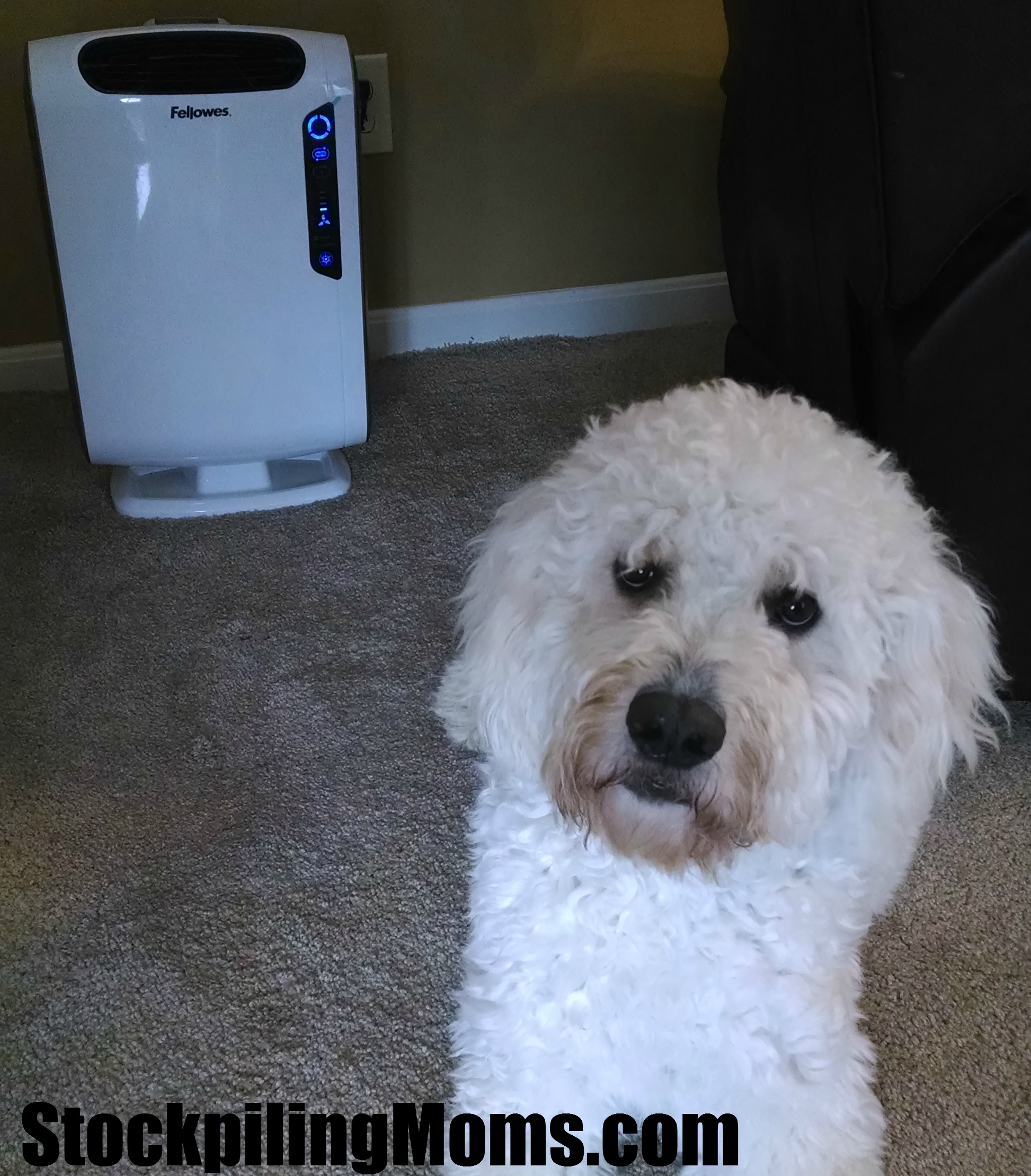 We chose to place the purifier in our living room for two reasons: 1. We have a dog. 2. We spend the majority of our time in this area. We have been running the purifier in the living room for about 3.5 weeks and we have noticed a decrease in dust for sure. We also are very happy to report less sneezing and coughing! With cold and flu season at its peak this is great timing!
According to the Fellowes 2014 Cold and Flu Report, half (46%) of Americans is somewhat or very concerned about getting sick during cold and season. And while 60 percent of survey respondents encourage frequent hand washing with soap and water and nearly half (40%) frequently clean surfaces in the home using a disinfectant, a 4-step process is truly necessary to reducing cold and flu season risk in the home:
1. Ask about a flu shot
2. Wash and sanitize hands regularly
3. Wipe down surfaces with powerful disinfectants
4. Purify the air indoors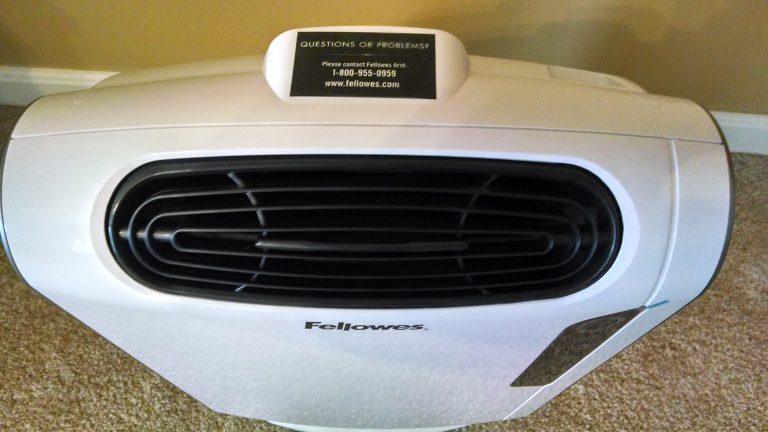 When I first opened the package I thought the product was kind of bulky but it really fits well in the room and does not take up much space. The thing I am most impressed with is it is very quiet. I could barely hear it when we first starting using it and now I do not hear it very often at all. Occasionally, it will switch speeds when it detects an odor or when the dog comes in from outside. It seems to be able to detect that quickly and then will adjust to regular speed.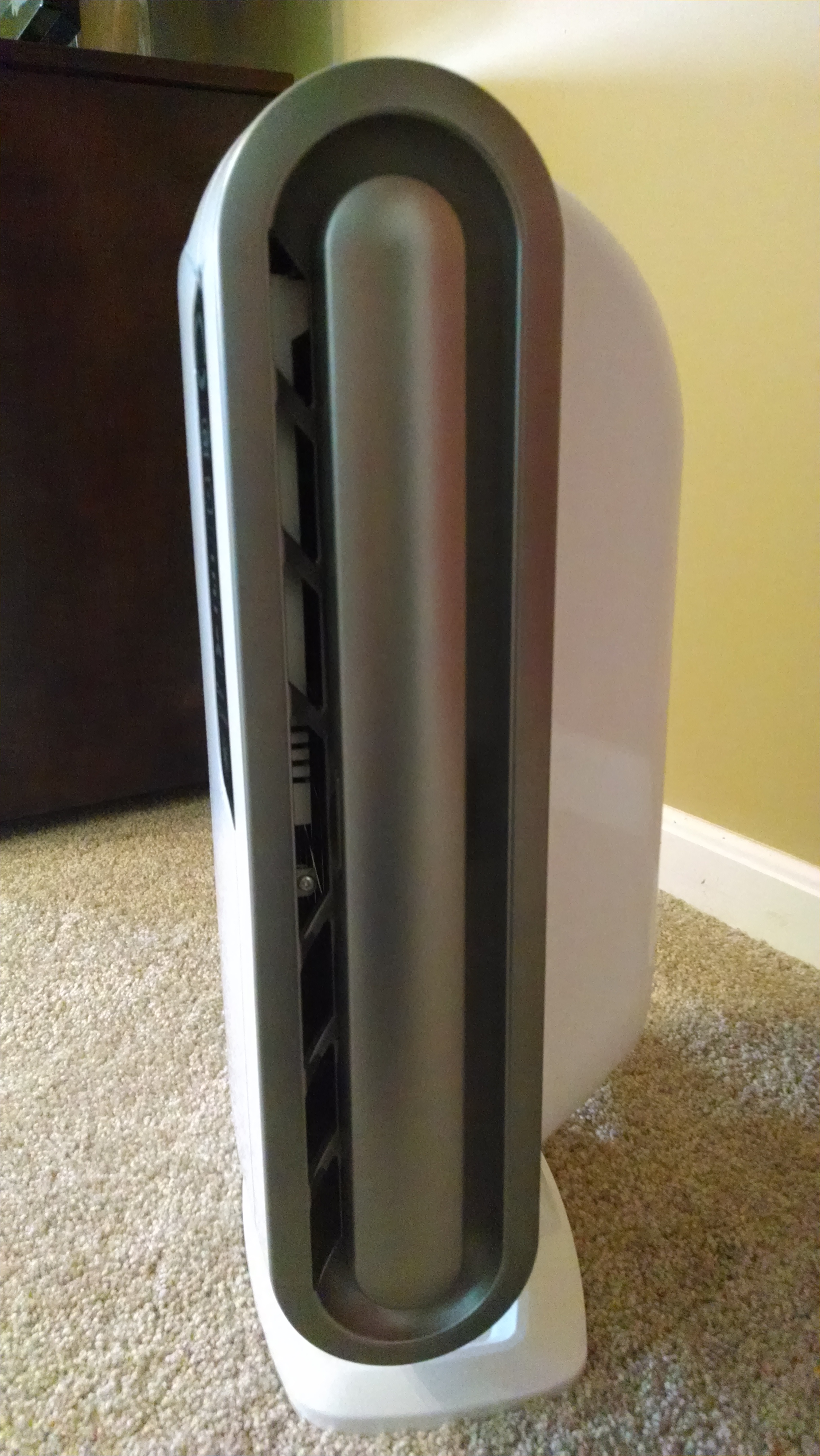 The Fellowes AeraMax™ DX-55 is very easy to use and replacing of filters seems to be reasonable. When I researched the filters they seem to run less than $100 a year. I am willing to pay for the maintenance of this product because the benefits outweigh the cost by far! My husband who suffers the most says we need another one for our room. We do not like to move it around because we really are in the living room the most. Looks like we will be purchasing another purifier for our room in the very near future. The Fellowes AeraMax DX55 starts at $189.99 at BestBuy.com.
This is a Sponsored post written by me on behalf of Fellowes. All opinions are 100% mine.
Melissa is a football and soccer mom who has been married to her best friend for 24 years. She loves sharing recipes, travel reviews and tips that focus on helping busy families make memories.