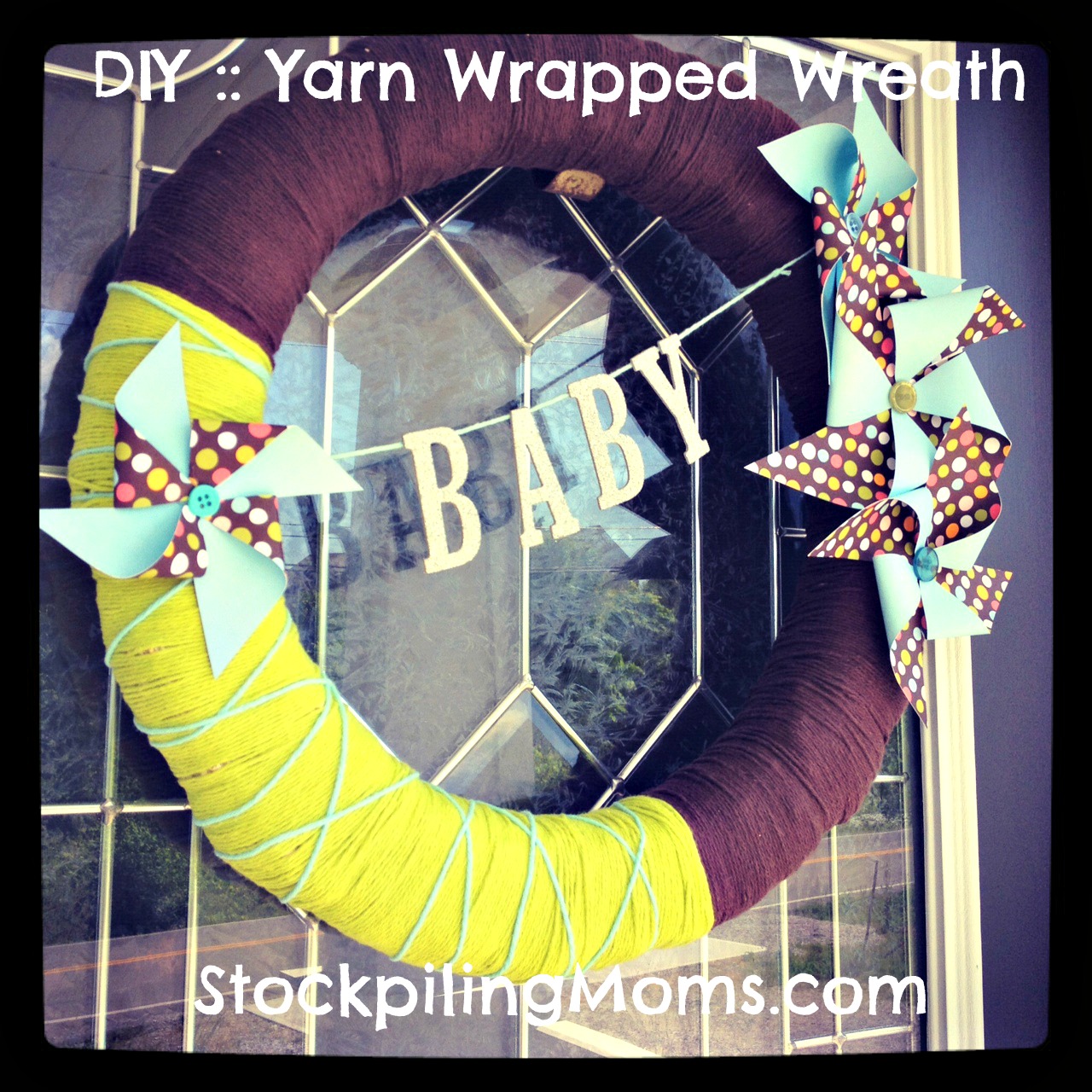 I love this DIY Yarn Wrapped Wreath. I love to change the wreaths on my front door throughout the year to coordinate with the seasons or even with a special occasion. That can get super costly if you are buying wreaths from a store, so instead with a few supplies, you can make your own!
This particular wreath I made for my friend's baby shower I was hosting. Specific to the occasion, but once the shower was over, I could use it for the summer by simply removing the letters that spell baby. Another variation would be to use red, white and blue yarn for the Fourth of July! Color block the yarn to give it a patriotic look.
Please note if your front door is exposed to the elements, you may want to place this wreath on the inside of your door if you plan on having it displayed for a long period of time.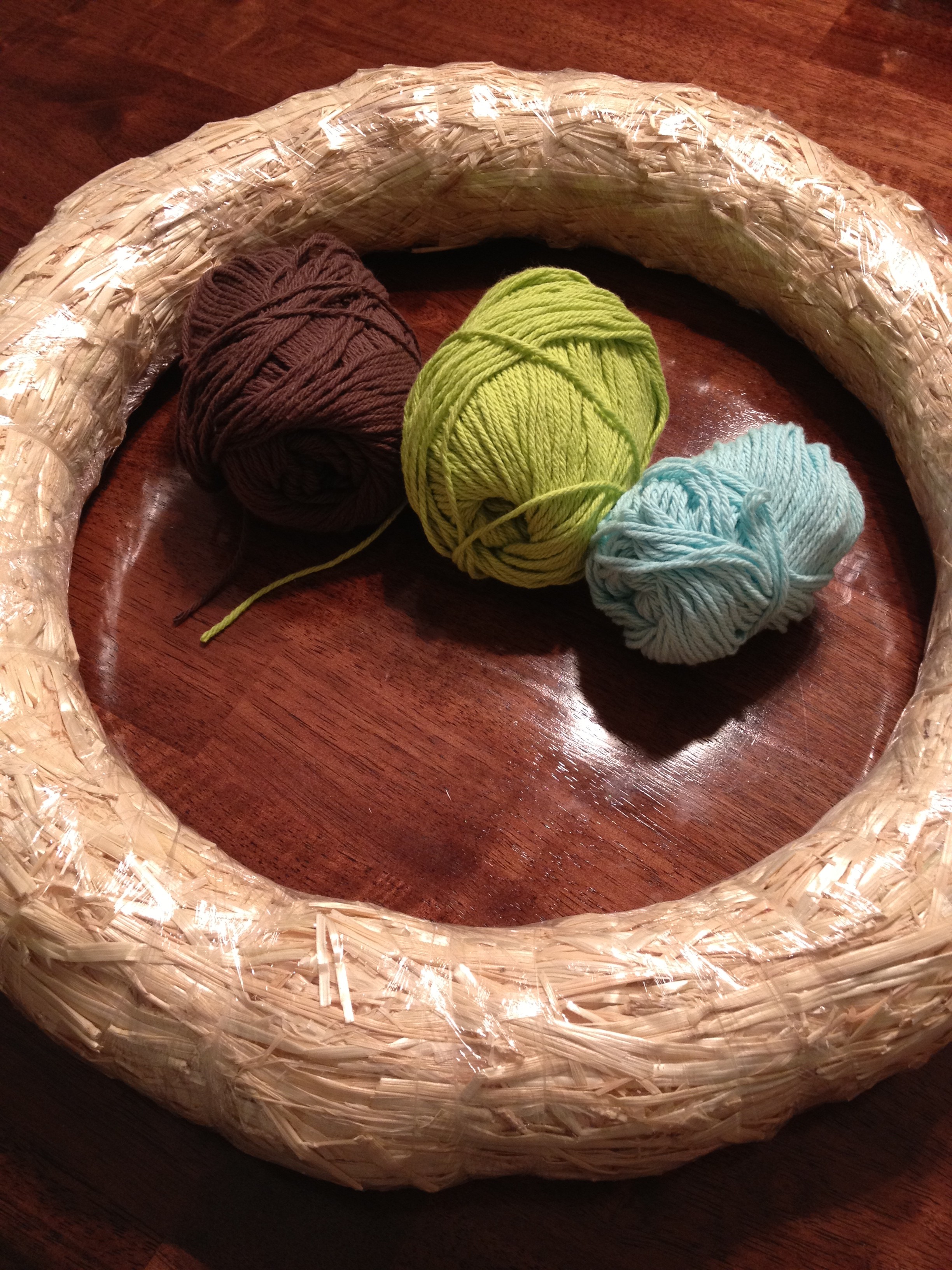 Supplies:
wreath (I chose this straw wreath because it was about $3 cheaper than the syrofoam one, I kept the plastic packaging over it to reduce the mess that the straw would make, however, it does make the wreath a little bumpy, but I liked that look)
yarn
scrapbooking paper
scissors
hot glue or strong adhesive
buttons
die cut letters (optional)
Step 1:
Wrap the yarn around your wreath 1 time and secure with a knot. Place the knot so it will be on the back of your wreath.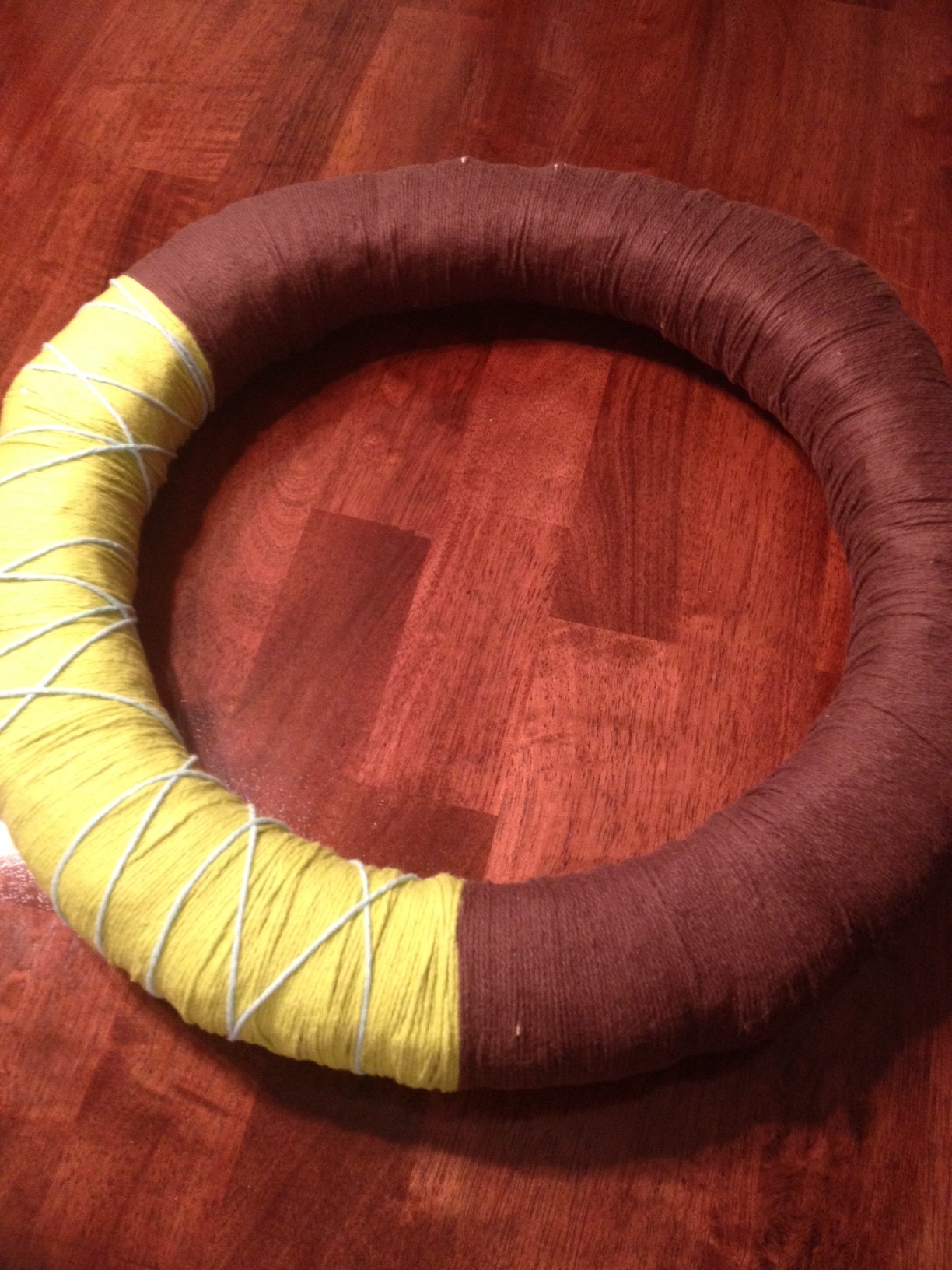 Step 2:
Turn on a good movie or stream some music while you continue to wrap the yarn around the wreath. This does take a bit of time but it doesn't have to be perfect, just push together any gaps you may have in the yarn.
To make pinwheels: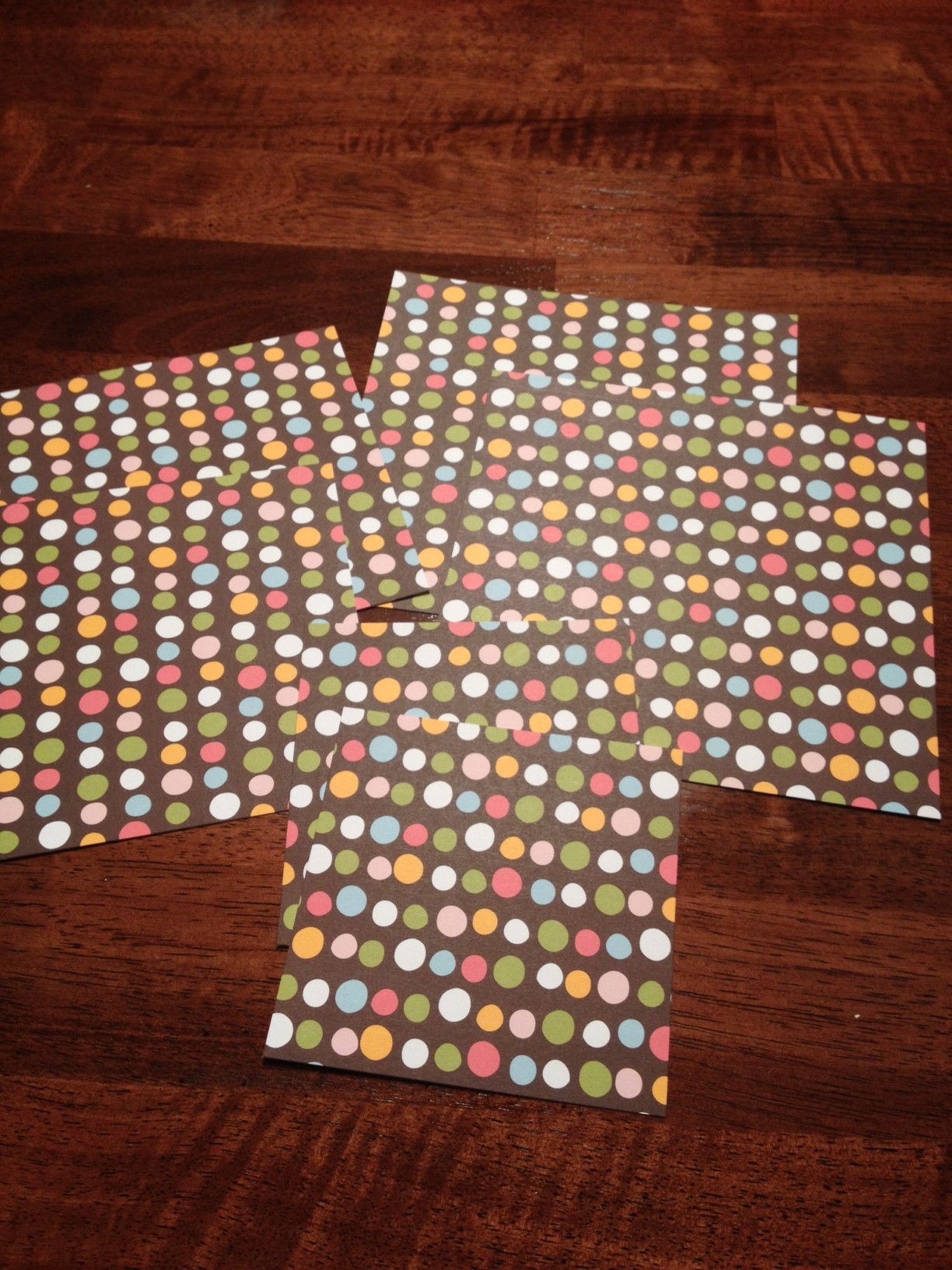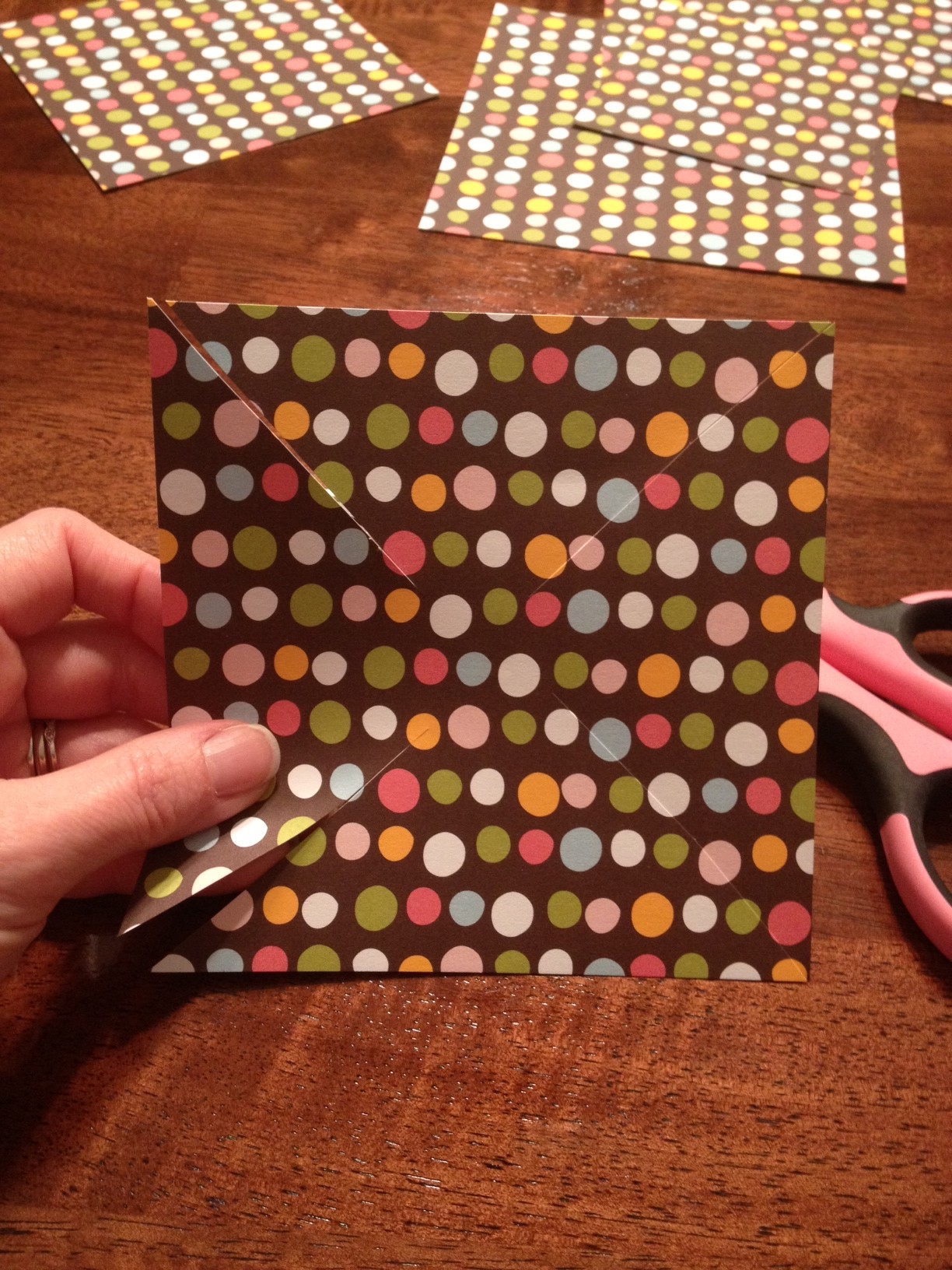 Step 1:
Cut squares from your scrapbooking paper. I chose 3 sizes, 6×6, 5×5 and 3×3.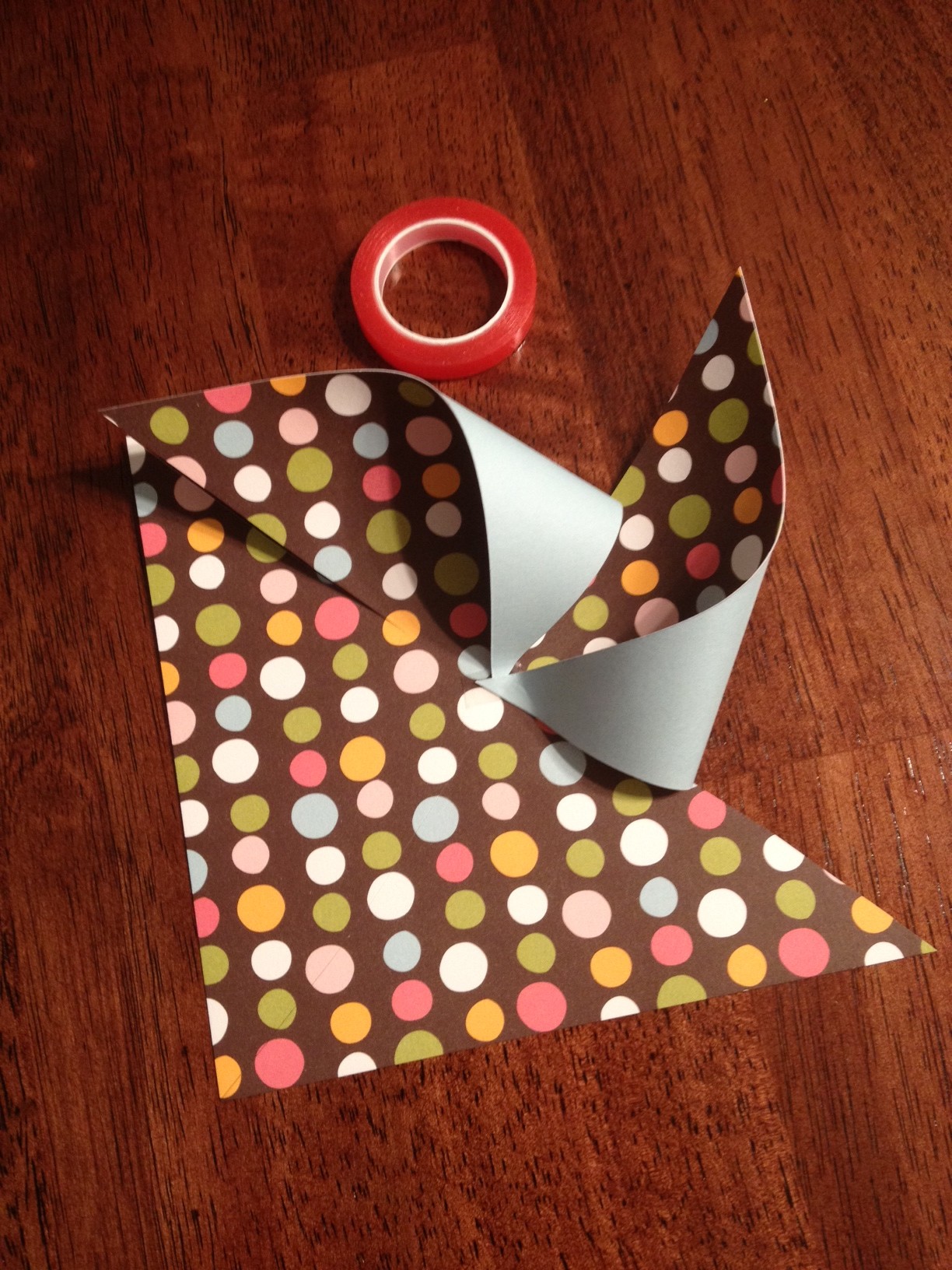 Step 2:
With your scissors, cut each corner in towards the middle of the square but don't cut all the way to middle.
Step 3:
Take the outside corner of each point and meet in the middle with your adhesive.
Step 4:
Hot glue a cute button in the middle to finish.
Step 5:
Arrange and hot glue the pinwheels to the wreath.
Step 6: (optional)
Glue die cut letters to a length of yarn to drape across the wreath.
If you enjoyed this post you may like these DIY Projects:
Melissa is a football and soccer mom who has been married to her best friend for 24 years. She loves sharing recipes, travel reviews and tips that focus on helping busy families make memories.