DIY Father's Day Mug – Mustache Etched Glass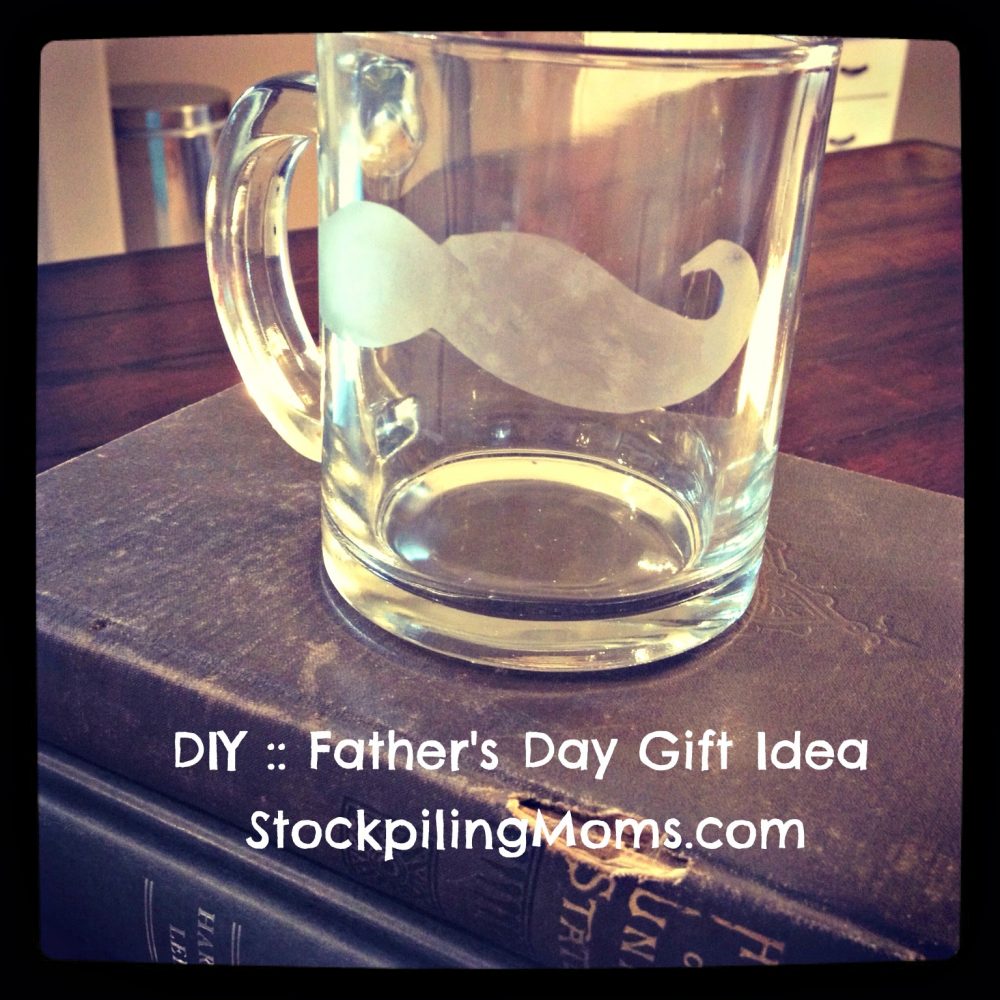 This DIY Father's Day Mug is perfect for the men on your shopping list! Skip the tie this Father's Day and show dad that he's the boss with this funny and FUN DIY Father's Day Mug project! Glass etching is so easy and the possibilities are endless on any flat, clear glass surface. Plus clear glass items are ABUNDANT at the dollar store!
DIY Father's Day Mug – Etched Glass:
Some other glass etching ideas:
Gift a set of four glasses to a bride and groom with their new monogram
Etch your name at the bottom of your casserole serving dishes this summer so you'll always be sure to get yours back
Hole reinforcement stickers (found at any office supply store) make perfect templates for polka dots for glass etching
(FYI – This is not a project for kiddos to try. The etching cream can be dangerous as per the label and craft knifes are very sharp!)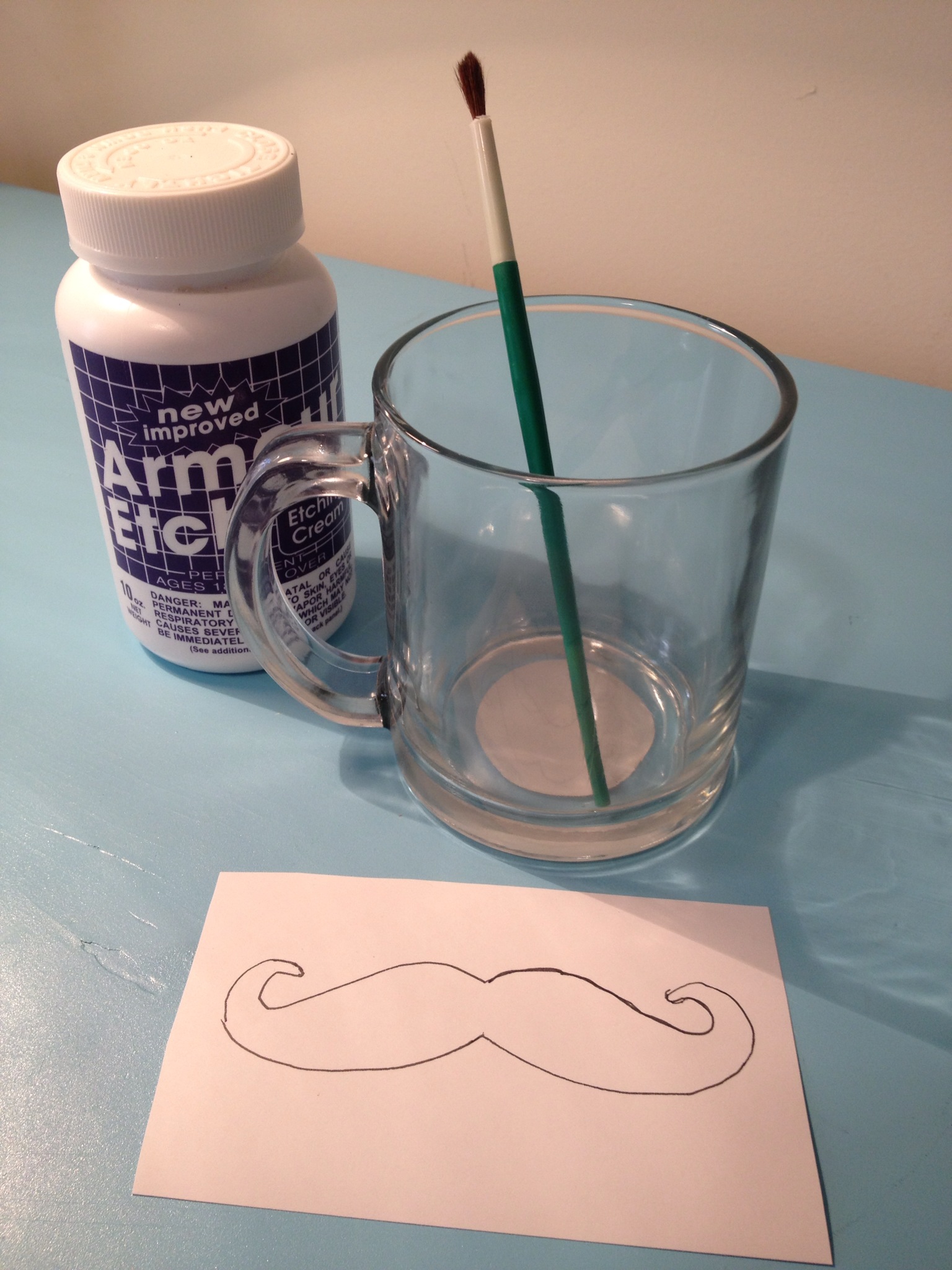 Supplies:
Glass etching cream (found at craft store)
Paint brush
Clear glass mug (found at the dollar store)
Sticker sheet
Glass cleaner
Craft knife (x-acto knife)
Step 1:
Be sure to clean your glass piece thoroughly to remove any fingerprints.
Step 2:
Free hand or trace your design onto the sticker sheet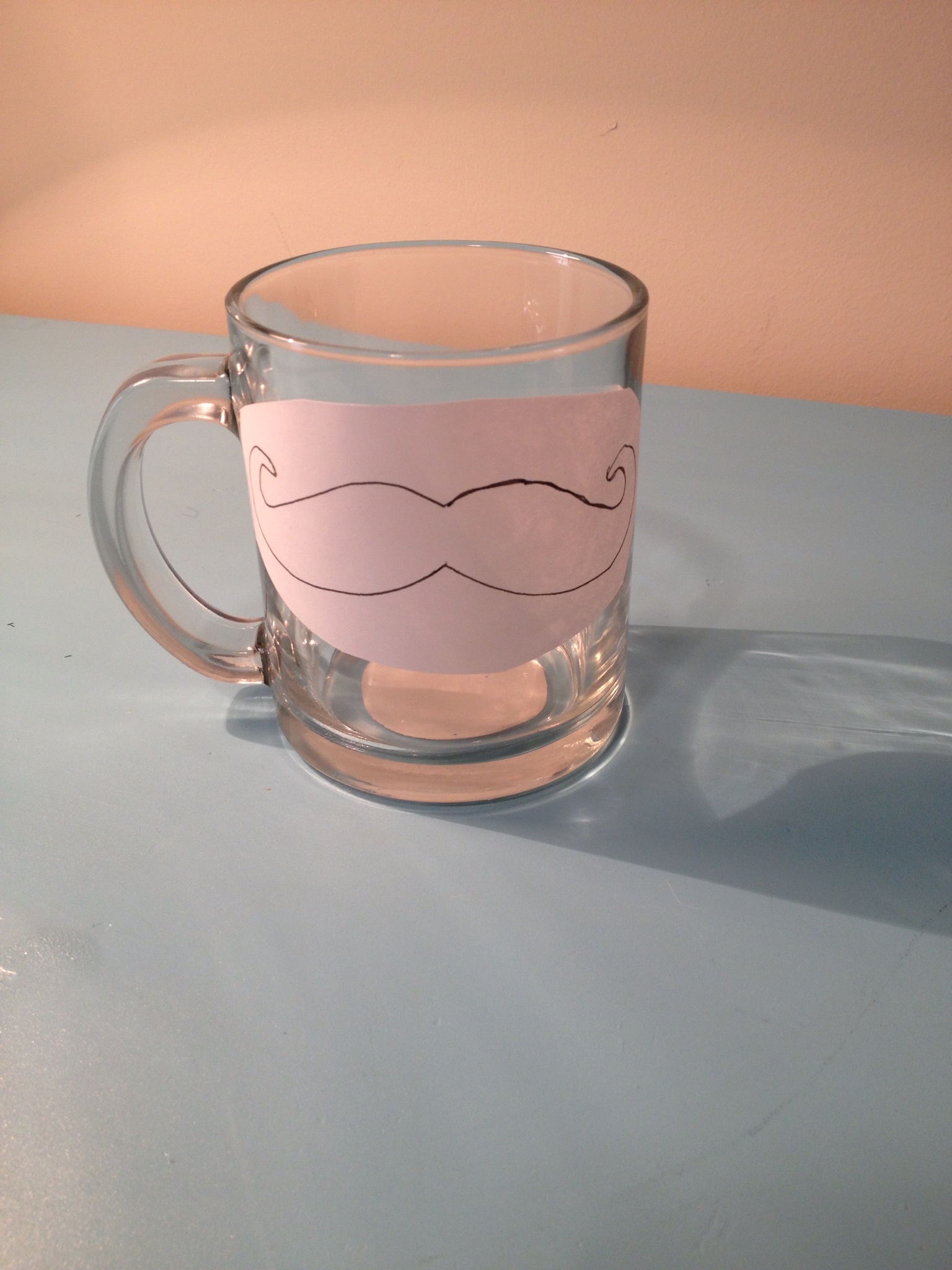 Step 3:
Place sticker onto glass ensuring there are no air bubbles
Step 4:
CAREFULLY cut around the design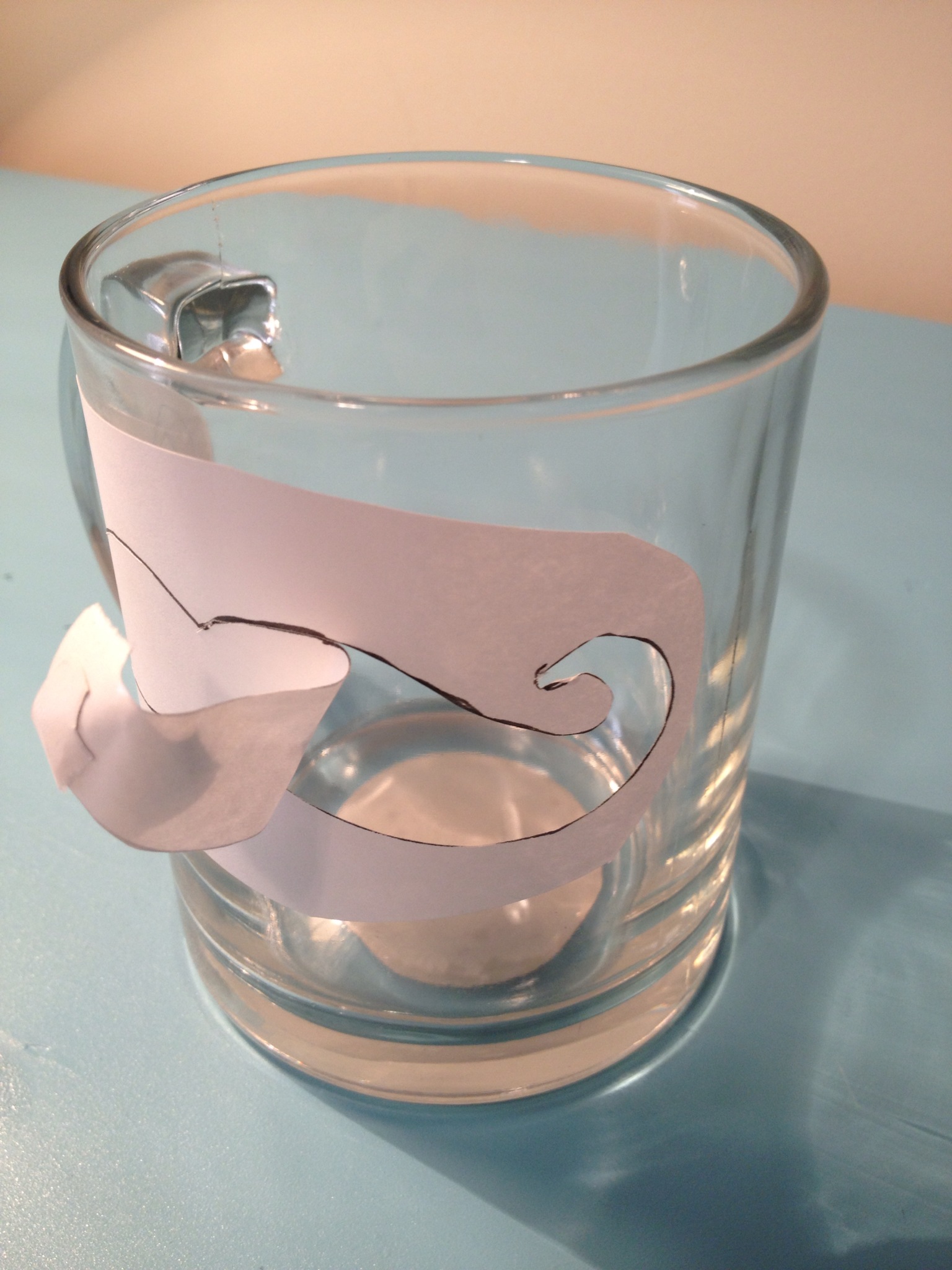 Step 5:
Remove the inside portion of the sticker.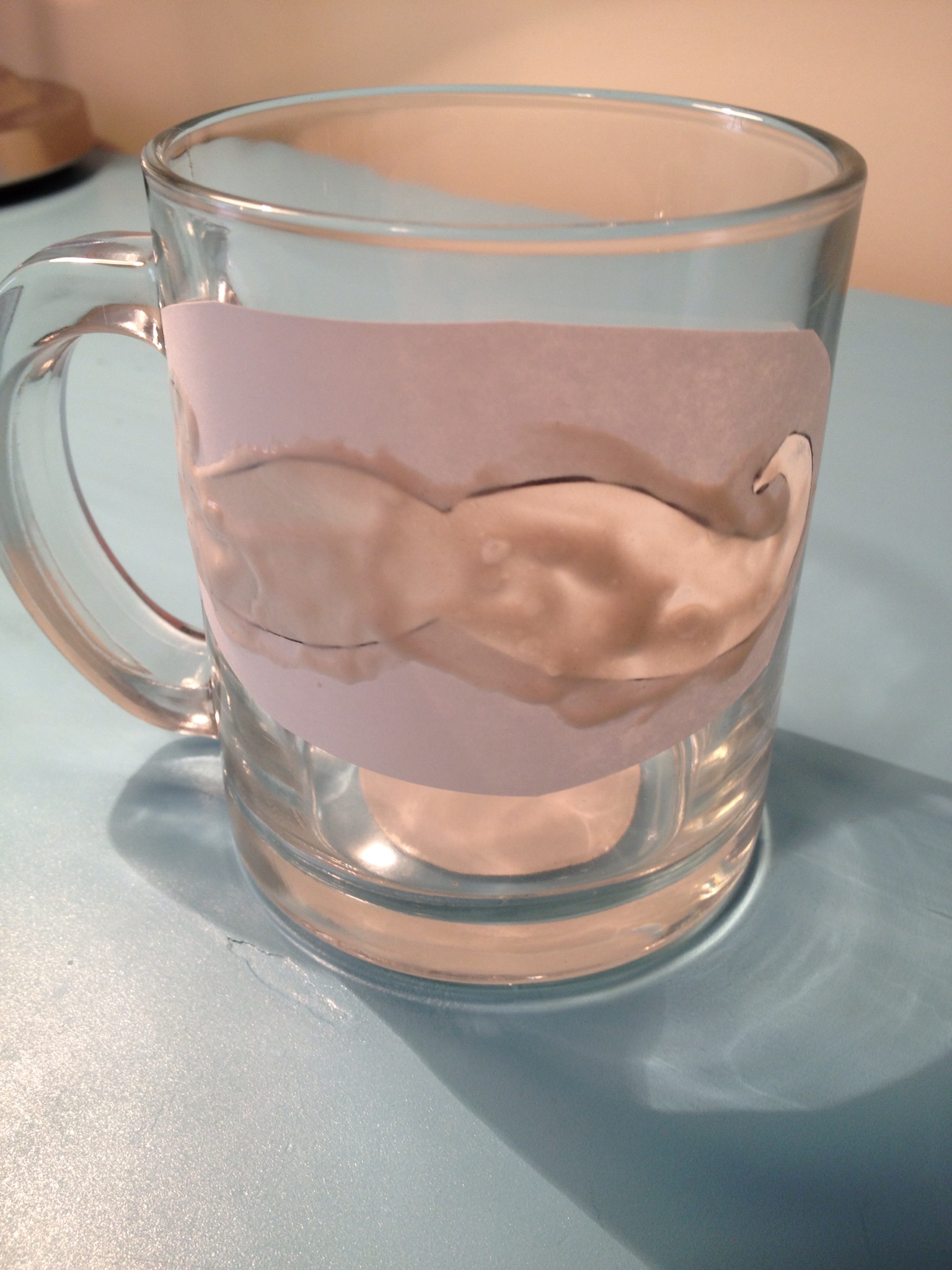 Step 6:
Apply a generous amount of etching cream to the inside of the design. Remember anything the etching cream touches it will be frosted so be sure to stay within the sticker!
Step 7:
Let etching cream sit for about 5 minutes
Step 8:
Under running water rinse off the etching cream and remove the sticker.
Step 9:
Dry thoroughly and present your DIY etched mustache mug to your favorite dad!
This round up of 10 Recipes for Father's Day may help you come up with a meal that is perfect for Dad too! There is no better way to man's heart than through his stomach
Father's Day Gift Ideas:
How to make a "candy bar cake"
DIY Wine Cork Business Card Holders
Father's Day Rice Krispie Treats
DIY Inexpensive Father's Day Gifts
Melissa is a football and soccer mom who has been married to her best friend for 24 years. She loves sharing recipes, travel reviews and tips that focus on helping busy families make memories.