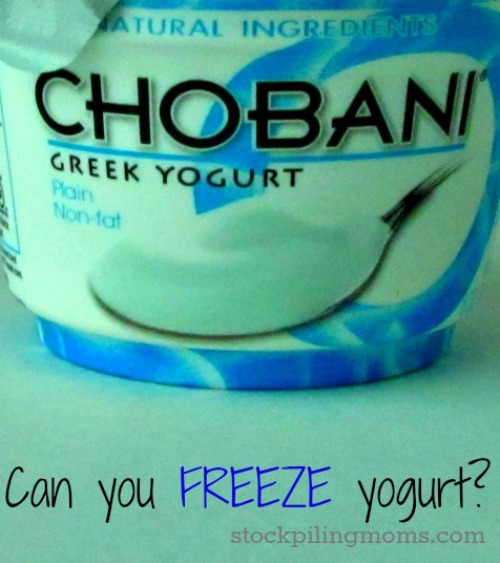 Can you freeze yogurt? The answer is Yes and No. I know that sounds funny but YES you can freeze it. Will it be as good as if it had never been frozen? NO! However, it really depends on how you plan to use it. I personally do not freeze it on a normal basis except for smoothies however it can be done because I did freeze some Greek yogurt and used it to make in this Lemon Poppyseed Muffins Recipe.
By freezing yogurt you can extend the life by 4 to 6 months. Just write the date you put it into the freezer with a permanent marker so you know how long it has been there.
Can You Freeze Yogurt:
You can freeze it in the original container or an air-tight container however by freezing IT WILL affect the texture. It will turn it into the consistency similar to cottage cheese. So if you are going to use it for baking or making smoothies then it would be fine but if you are using it in its original form then I would not recommend it.
Also, another helpful tip is that you can extend the life of your yogurt by storing the unopened container upside down in your fridge! It really works!
Freezing yogurt in "Tubes" like go-gurt is also a great tip. It does NOT affect the texture at all and by lunch the tube is thawed and your kids will enjoy it. It also serves as a way to keep lunchboxes cold too! I often wonder if freezing the go-gurt is different because it is no the same consistency of traditional yogurt, in particular Greek yogurt.
Smoothie Tip: One tip for freezing yogurt that you will be using for fruit smoothies is to actually place the yogurt into ice cube trays then freeze. After frozen you can transfer the yogurt "cubes" to a freezer safe container and use them for smoothies. It works really well! You can even add berries to the trays prior to freezing. You can also freeze spinach for your smoothies too!
Smoothie Recipes You May Enjoy:
Advanced Green Smoothie Recipe
Apple Pie Green Smoothie
Basic Green Smoothie Recipe
Blueberry Avocado Fruit Smoothie
Blueberry Delight Green Smoothie
Cucumber Mango Green Smoothie
Raspberry Pear Green Smoothie
Tropical Green Smoothie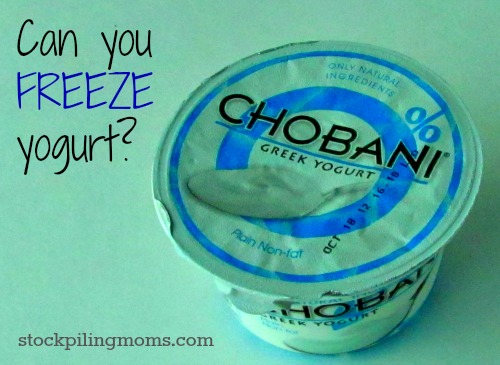 You may be interested in our other posts on how to freeze:
Shelley is a boy mom, marine wife, and is blessed with an amazing family. She loves sharing recipes, travel reviews and tips that focus on helping busy families make memories.