How to Select and Cut a Mango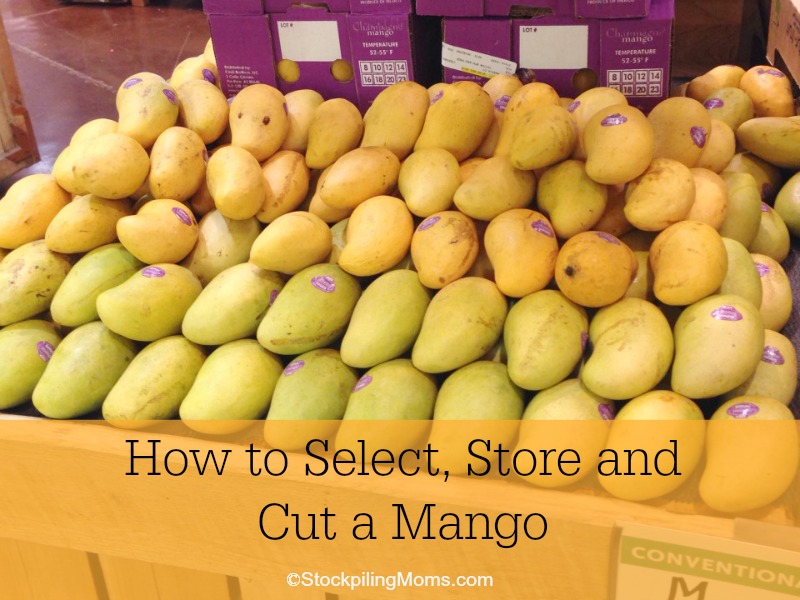 How to Select and Cut a Mango. What would you do with a case of mangoes from Whole Foods Market? I was recently given this challenge and I have to say I was excited! I love fresh Mango! They are an amazing sweet super food, and did you know that April is the best month to purchase fresh Mango? They are in season and a great price! It is stockpile time! If you have never tried a fresh mango, you are really missing out.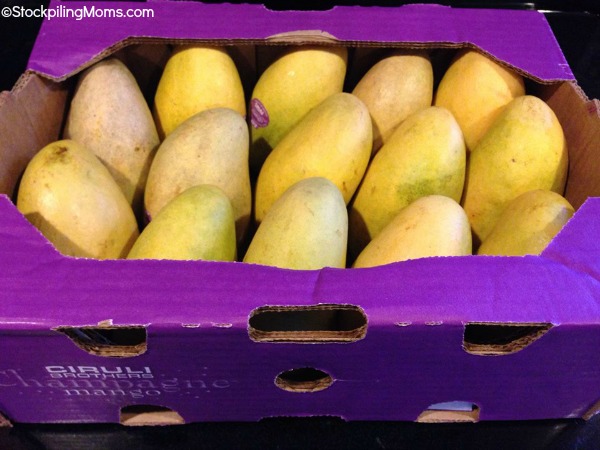 I purchased a case of Ataulfo Mango. They were on sale for 2/$3 at Whole Foods and when I purchased a case (14) I got the case discount (10% off).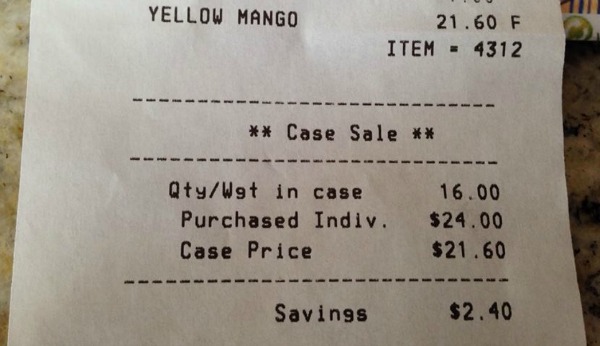 About the Ataulfo Mango:
The Ataulfo (aht-ah-uhl-foe) Mango is one of the sweetest varieties. When fully ripe, its skin turns from green to deep golden yellow and may even get a few wrinkles.
The Ataulfo mango is creamy and soft – perfect to blend into smoothies, baby food and margaritas, or add it to salsas or jam.
How to select and store mangoes:
Give it a (gentle) squeeze. A ripe mango will have a slight give, much like a peach or an avocado.
Don't judge a mango by its color! Fully ripe mangoes may have red, golden yellow or green skin.
Check the cheeks and shoulders. The sides of a mango are called "cheeks." A mature mango should have full cheeks and "shoulders" that rise above the beginning of the stem.
Ripen at room temperature. If you need to speed the ripening process, place the mango in a paper bag.
Move ripe fruit to the fridge, which can help slow down ripening, if needed.
How to use Mangoes:
Puree mangoes for marinades, dressings, drinks or even mango butter.
Peel and chop mangoes and store in the freezer – great for tossing into smoothies or baby food.
Create dried mango snacks by placing peeled and sliced pieces of mango on a parchment-lined baking sheet and cooking at a low temperature for 2-3 hours.
Delicious on top of yogurt with granola for breakfast.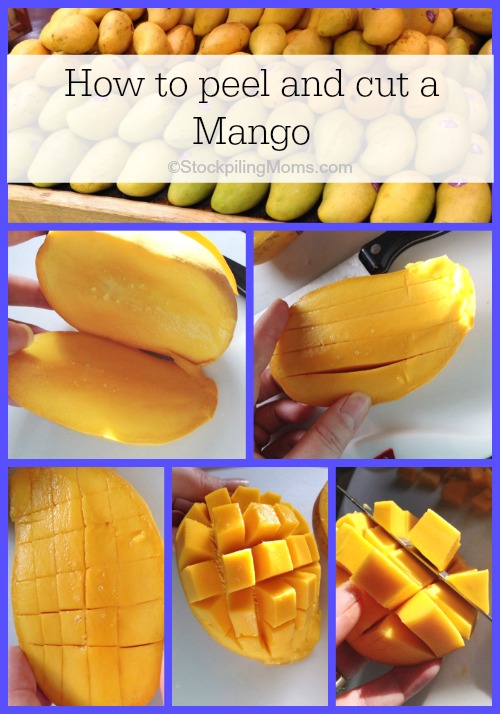 How to cut a Mango:
1. Cut the cheeks of the Mango away from the core (there is a core in the center) using a sharp knife. Leave the peel on!
2. Once you cut the cheeks off you are going to score vertically and horizontally down through the flesh leaving the skin on.
3. Press up on the skin and the Mango will pop up making it easy to cut off and into cubes.
4. Next you can make an easy slice on the shoulder of the Mango getting a few chunks of flesh off of the core.
5. You can also choose to scoop out the flesh instead of scoring and cutting into cubes with a spoon.
Mango Recipes:
Gluten Free Strawberry Mango Salsa
Related Articles:
How to shop at Whole Foods without spending your Whole Paycheck
10 Most Popular Whole Foods Brands Products.
Disclosure: Whole Foods provided us with a gift certificate to purchase the Mango. All opinions are 100% our own.
Melissa is a football and soccer mom who has been married to her best friend for 24 years. She loves sharing recipes, travel reviews and tips that focus on helping busy families make memories.