Best Ketogenic Diet Cookbooks
For those who are looking for more Keto diet friendly foods, this list of ketogenic diet cookbooks is a great place to begin. Not only do they have amazing meals we know you'll love, but they are also all safe for your diet. When you are trying to stay compliant to a new diet while also feeding your family without extra meals being needed, these cookbooks give you amazing options to use on a regular basis.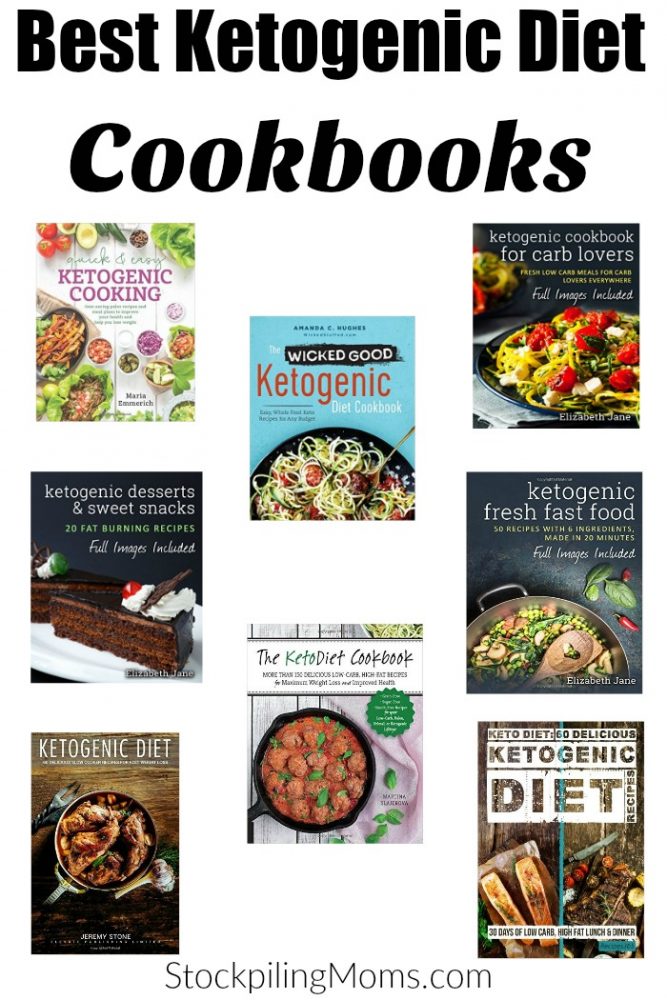 Best Ketogenic Diet Cookbooks
Ketogenic Desserts & Sweet Snacks: We can all admit that dessert is the hardest thing to give up. This cookbook gives you tons of amazing ideas to satisfy your sweet tooth without going off your Ketogenic Diet.
Quick & Easy Ketogenic Cooking: This cookbook contains complete meal plans, recipes, and tons of tips and information on how to make Ketogenic cooking an easy part of your daily life. It focuses on fast and simple recipes that fit into your daily routine easily.
The Wicked Good Ketogenic Diet Cookbook: The name says it all. This cookbook is chock full of amazing fun and delicious Whole Food Ketogenic Diet friendly recipes you'll be wondering how you ever lived without.
The KetoDiet Cookbook: This feature 150 recipes that are low carb, grain free, high fat, and perfect for a Ketogenic diet. With tons of vibrant recipes that are family friendly, this is a great go-to cookbook to feed your whole family whether they are on a ketogenic diet or not.
Ketogenic Fresh Fast Food: If you are looking for great recipes with minimal ingredients, this is the ideal cookbook. Every recipe uses 6 ingredients or less. This makes it ideal for fast and easy meals on busy weeknights.
Keto Diet- 60 Delicious Ketogenic Recipes: This book has 30 days of lunches and dinners that focus on low-carb and high-fat meals. It's a great start for menu planning for your first month on the Ketogenic diet.
Ketogenic Cookbook For Carb Lovers: If pasta is your weakness, this is the best Ketogenic diet cookbook around. Not only does it have amazing low carb recipes everyone will love, it utilizes tons of great ingredients to satisfy your desire for carbs and especially, pasta.
Ketogenic Diet 60 Slow Cooker Recipes: We love our slow cooker, and with this Ketogenic diet cookbook you don't have to give up using your favorite small appliance for easier mealtime. Amazing easy to create recipes that cook easily in your slow cooker.
Keto A Year Of Fat Bombs: This cookbook contains 52 seasonal fat bomb recipes that are ideal for adding that quick fix of fat into your diet with tons of delicious flavor.
1000 Day Keto Diet for Beginners: Instant Pot Ketogenic Diet Cookbook: If you are looking for a Keto Instant Pot Cookbook this is for you! Packed full of delicious recipes that are ready in minutes that the whole family will love.
This list of the best Ketogenic diet cookbooks is a great place to begin when working hard to stay within this new focused low carb diet.
Melissa is a football and soccer mom who has been married to her best friend for 24 years. She loves sharing recipes, travel reviews and tips that focus on helping busy families make memories.