Ale-8-One Plant Tour, Winchester, KY
If you are looking for a FREE summer activity I have one for you. Visit the Ale-8-One Plant in Winchester, KY. We recently took a day trip and had a blast.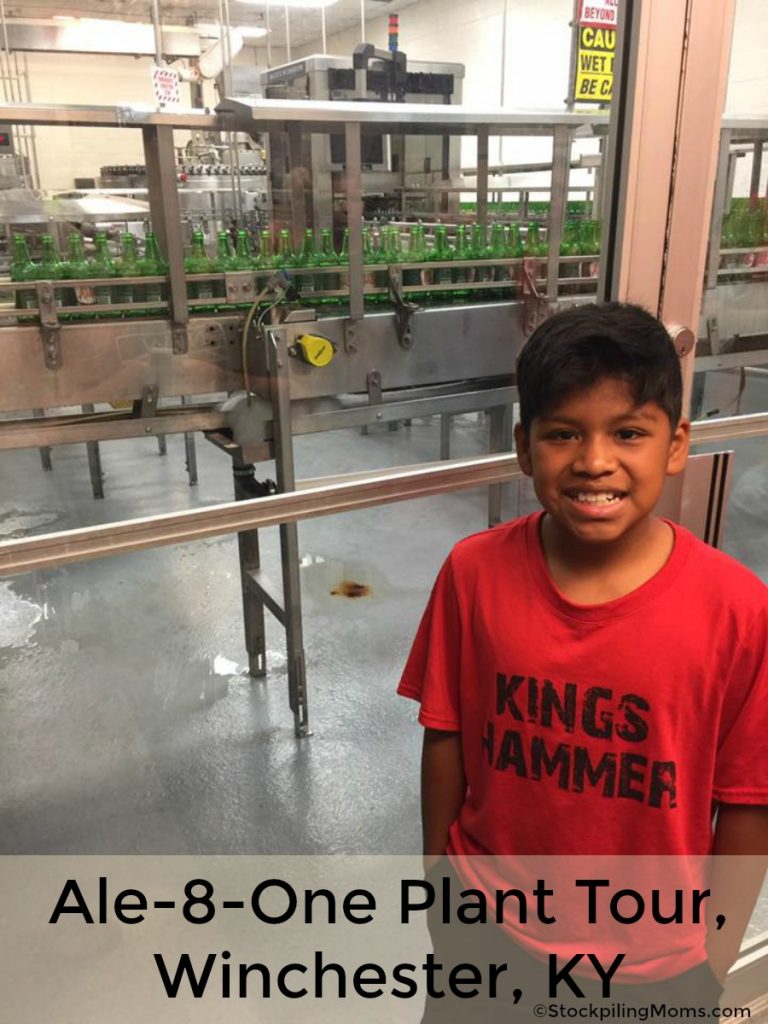 Ale-8-One Plant Tour, Winchester, KY:
Winchester is located about 1.5 hours from Cincinnati and 30 minutes from Lexington, KY. I am originally from Berea, KY and my Dad works in Winchester, KY. I have grown up drinking Ale-8-One (A Late One). I have fond memories as a child of calling my Dad and asking him to bring me a special treat (Ale-8-One) during the hot summers when we didn't have central air. Oh to be a child again.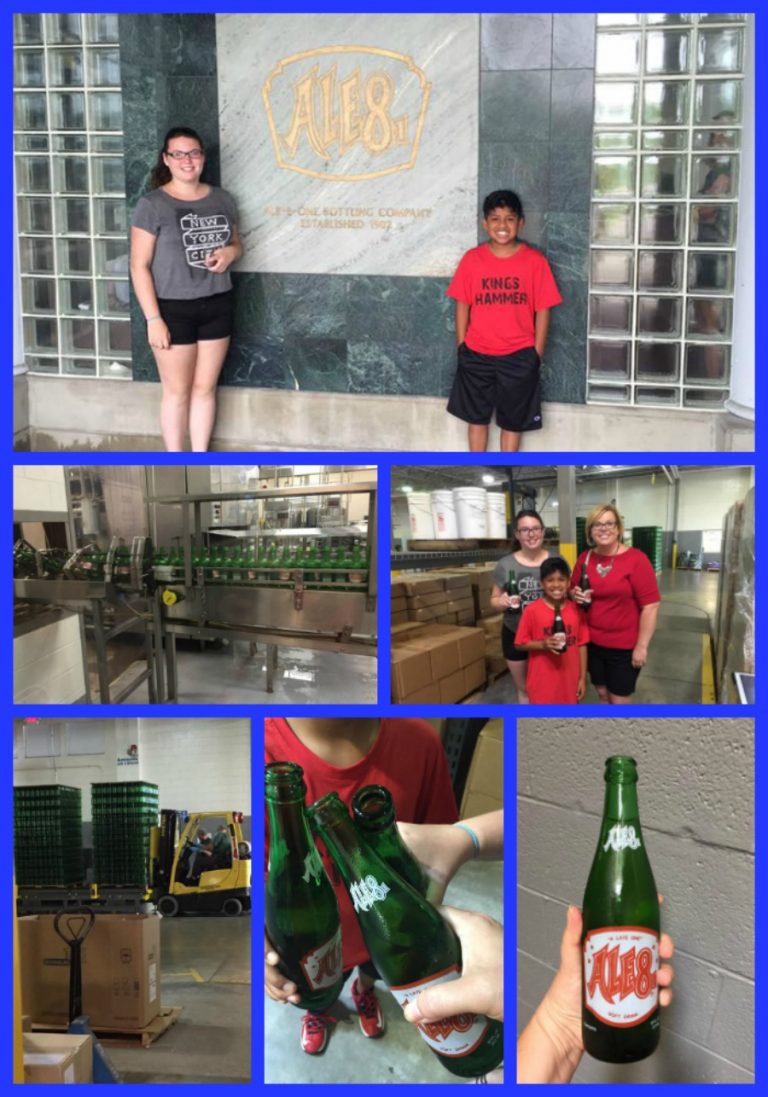 I decided to share my love for Ale-8-One with my son and niece and we piled in the van for a road trip to Winchester, KY. You have to schedule your tour in advance with Ale-8-One by calling 859-744-3484, emailing [email protected] or submitting an online form. The tours are limited to Thursday and Friday at 9:30 am, 10:30 am and 11:15 am.
The Ale-8-One Plant Tour is located at 25 Carol Rd, Winchester, KY at the factory. Ale-8-One is Kentucky's special soft drink that has a ginger/citrus blend. I have personally never tasted a soft drink that had such a unique and amazing flavor. I am true fan. They now also offer a diet Ale-8-One and Sugar Free/Caffeine Free variety too. They just announced that they are now nationally in ALL Cracker Barrel locations!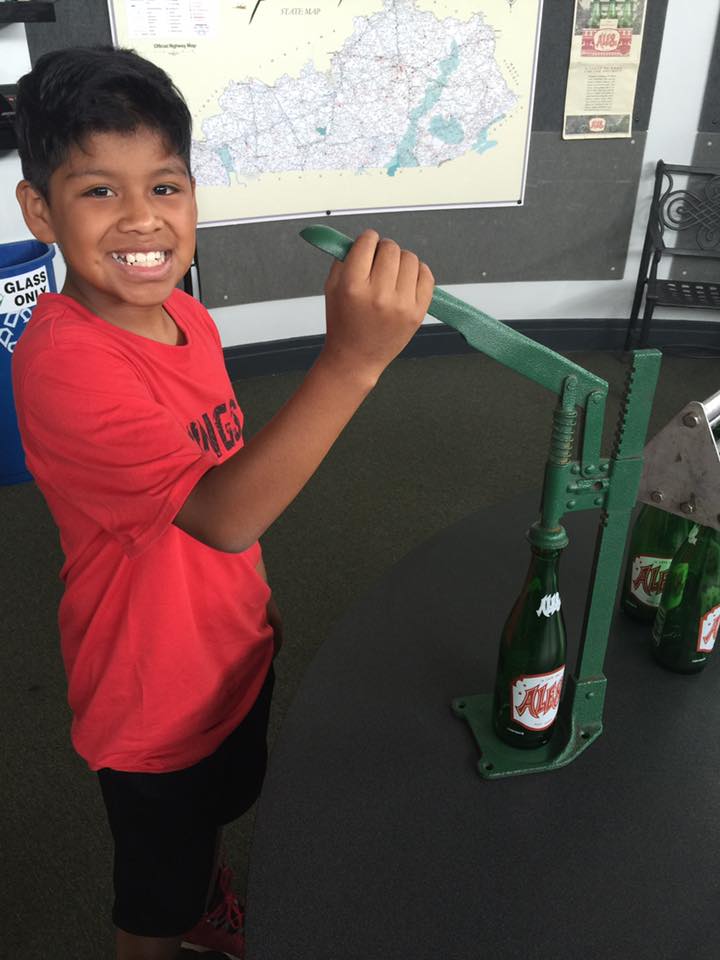 The tours last 30-45 minutes and we found it to be fun and informative. If you are an Ale-8-One fanatic like I am you will really enjoy this tour. If you have never had an Ale-8-One like my son you will also enjoy the tour. You start out in the conference room where you learn the story behind the Ale-8-One product.
Next you get to go into the factory and watch the bottling process (behind glass) but still very cool. Best of all – after the tour you get to enjoy a FREE full size bottle of Ale-8-One! You can also do some shopping in the company store after the tour.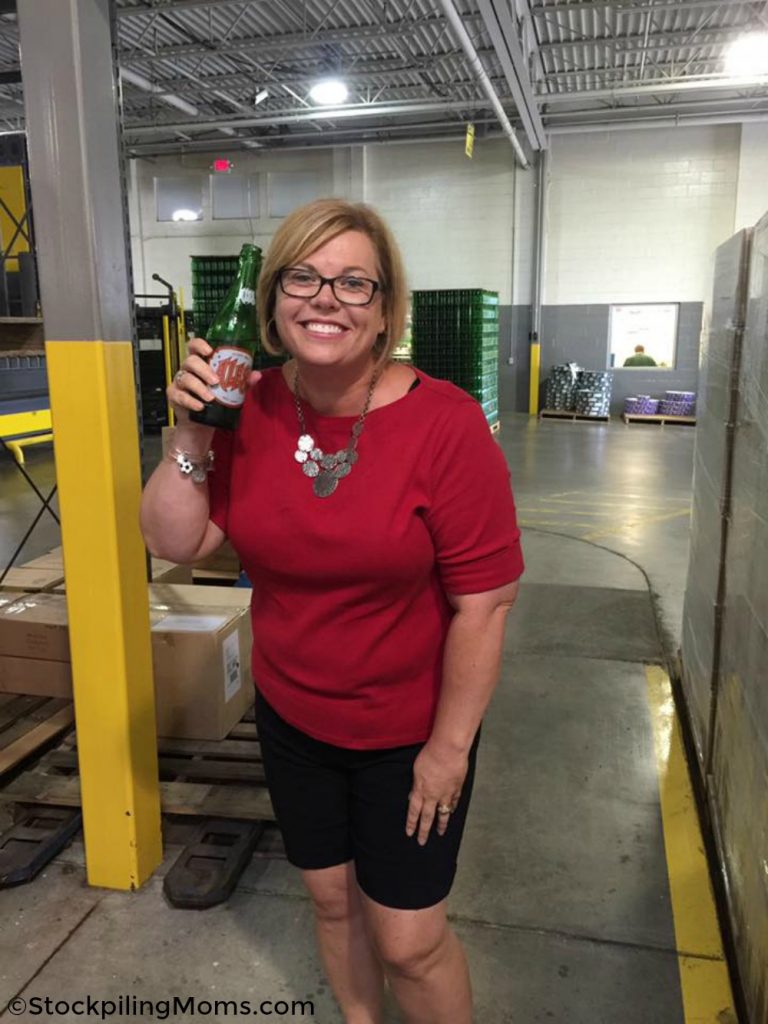 After your tour you will want to stop for lunch at either Lunch at Jk's at Forest Grove located at 4636 Old Boonesboro Rd. Winchester, KY or drive a little further to our family favorite Hall's On The River located at 1225 Athens Boonesboro Road, Winchester, KY. Regardless which you choose you won't be sad you stopped that is for sure! Be sure to enjoy the beer cheese and hot brown! If you have time check out the beer cheese trail. Trust me you won't be sorry you did.
KENTUCKY TRAVEL ARTICLES:
Things to Do in Red River Gorge KY
Why You Should Take A Road Trip to Berea, KY
Best Places to See Christmas Lights in Kentucky
Why you should stay at Hotel Covington when you visit NKY
35 Things To Do In The Lexington, KY Area With Your Kids
Big Bone Lick State Park – Family Fun in Union, KY
Stockpiling Moms can be found in all your favorite places. Hop on over to Instagram and follow the fun. We love posting memes, family fun, travel, and whatever we are feeling that day. Pinterest is also an amazing place to visit Stockpiling Moms. This is where you can pin all your favorite articles from our Food, Travel & Lifestyle Blog.
Melissa is a football and soccer mom who has been married to her best friend for 24 years. She loves sharing recipes, travel reviews and tips that focus on helping busy families make memories.