I hope you enjoy these 18th Birthday Gift Ideas as much as my son did. Turning 18 is a big deal in our house. I like to go overboard on milestone birthdays. For us becoming a legal adult is definitely on that list.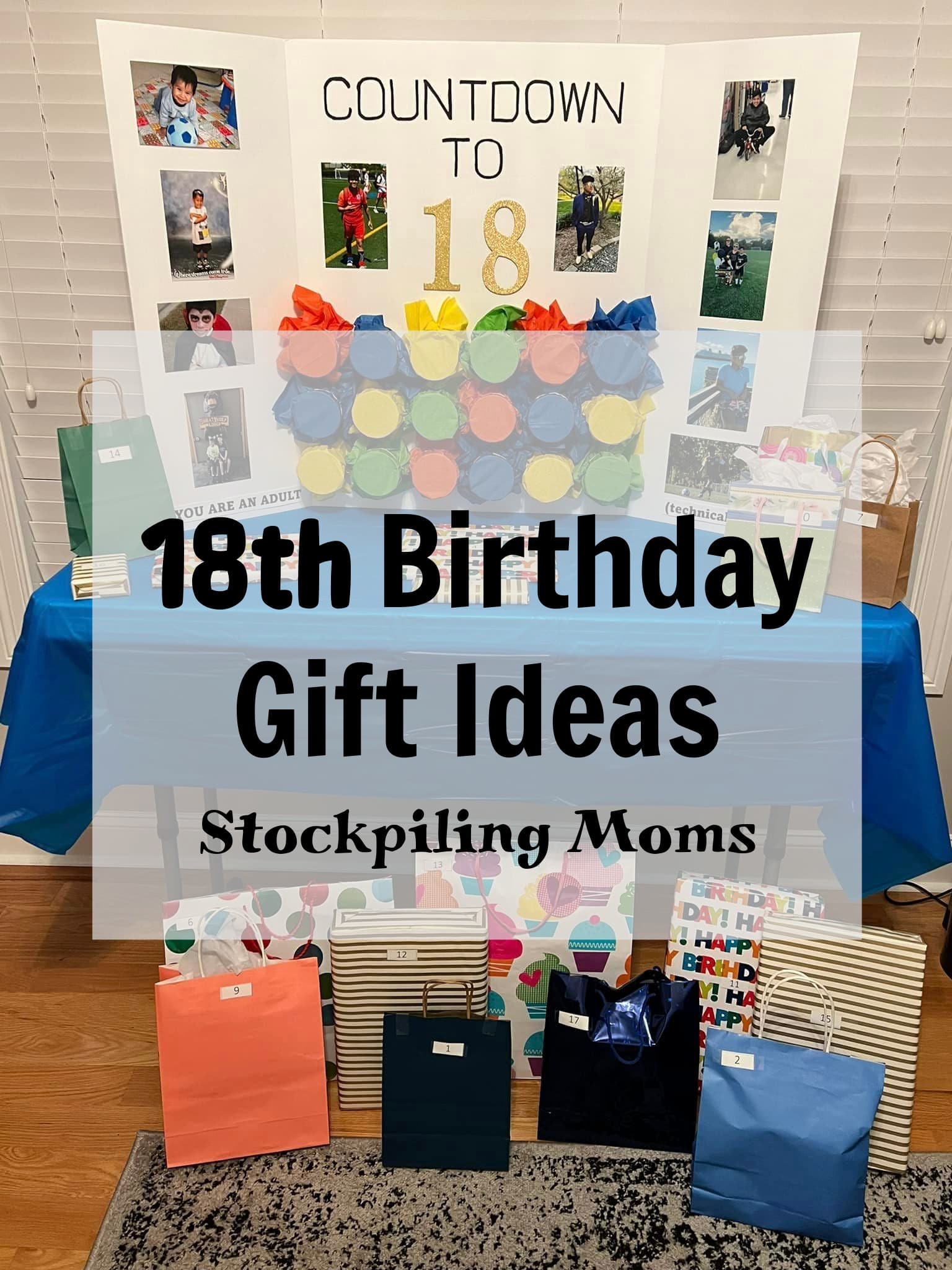 So we created this punch board – countdown to 18. It wasn't hard to make. We just used a foam display board that we purchased at the dollar store. Must husband wrote "countdown to 18" and we used a variety of our favorite pictures of him throughout the years. We hot glued 18 cups to the board and then placed a number 1-18 in each of the cups and covered with colored tissue paper and used a rubber band to secure. At the bottom we attached, you are an adult (technically).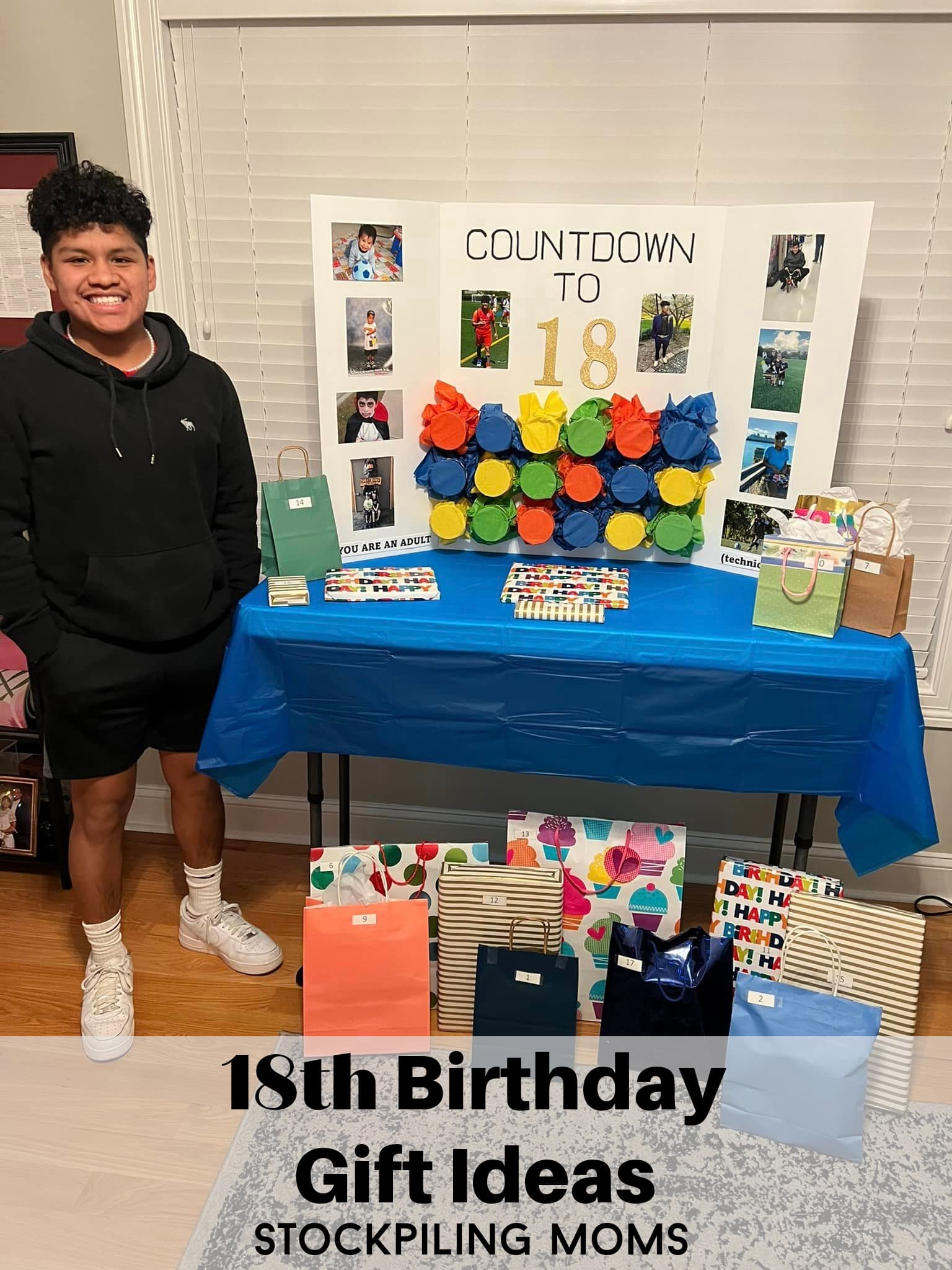 18th Birthday Gift Ideas: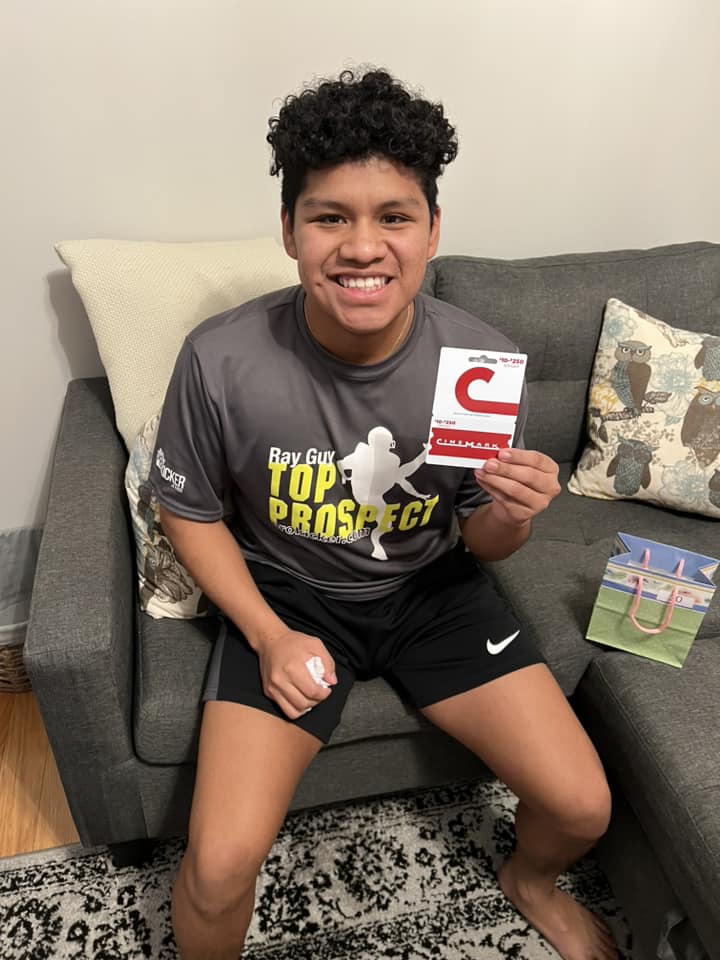 #1: Now that you are 18 you can watch "R" rated movies at the theater. Enjoy one on us. A gift card to enjoy.
#2: Now that you are 18 you are LEGALLY responsible for yourself. As in you can go to jail. Be sure you take this responsibility seriously. Here is a personalized pen to sign all your legal documents.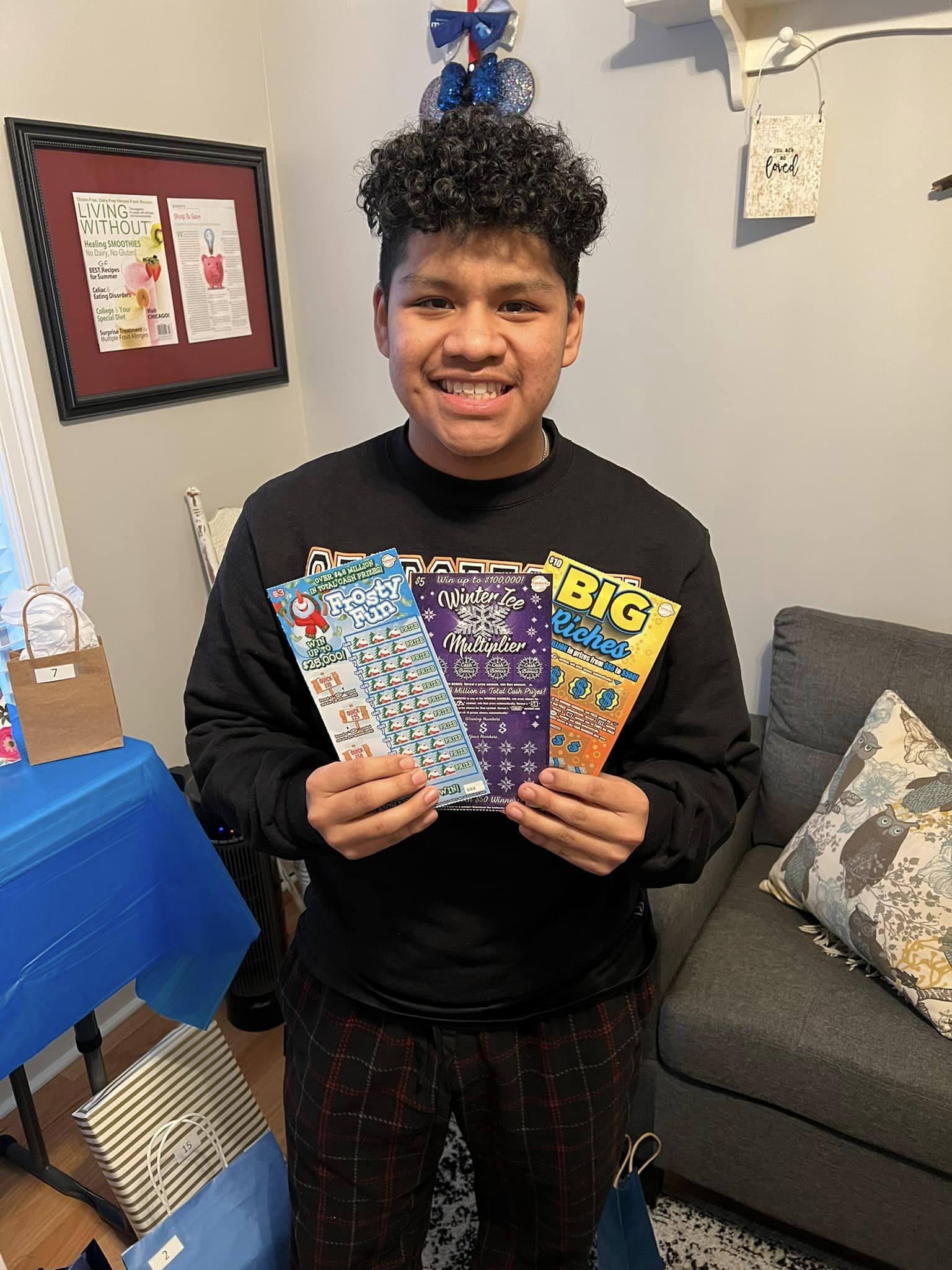 #3: Now that you are 18 you can buy lottery tickets. A tip – don't waste your money but if the power ball is big it is always fun to play.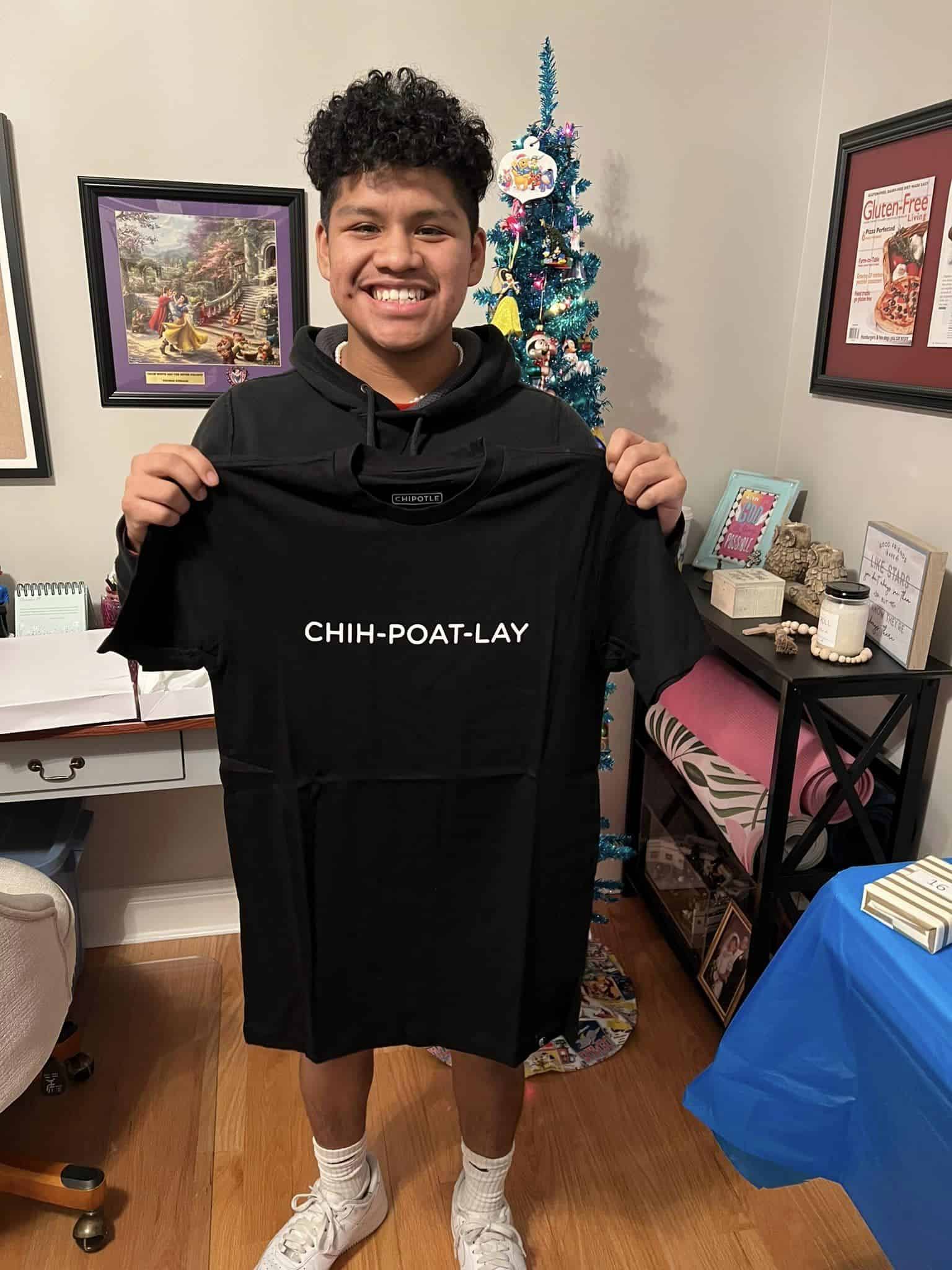 #4: A fun graphic tee to his favorite restaurant. Of course it is CHIP-POT-LAY. You could add a gift card too.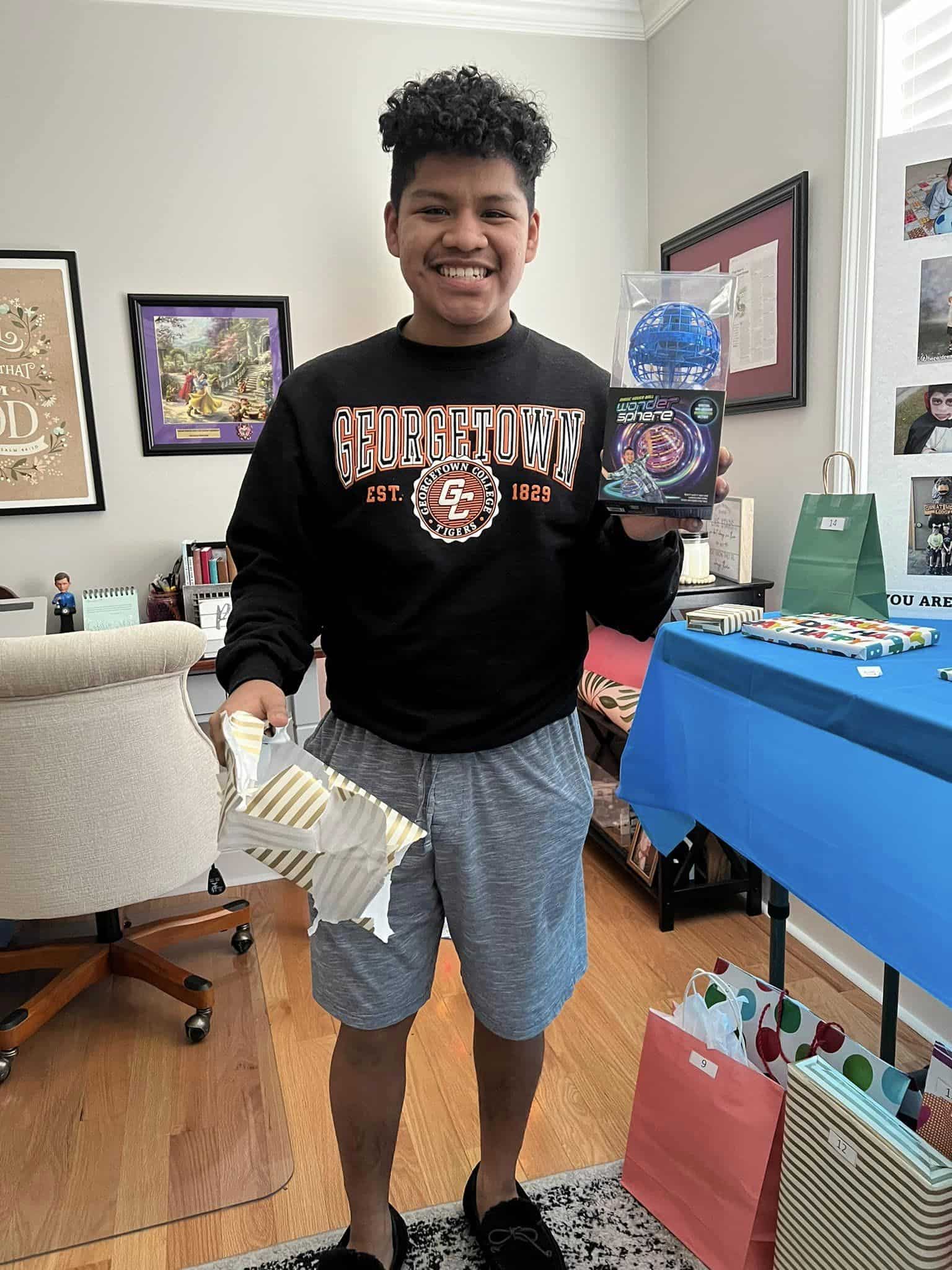 #5: Now that you are 18 don't forget to continue having fun. This wonder sphere is a good reminder. It is wildly popular on TikTok and we have enjoyed it.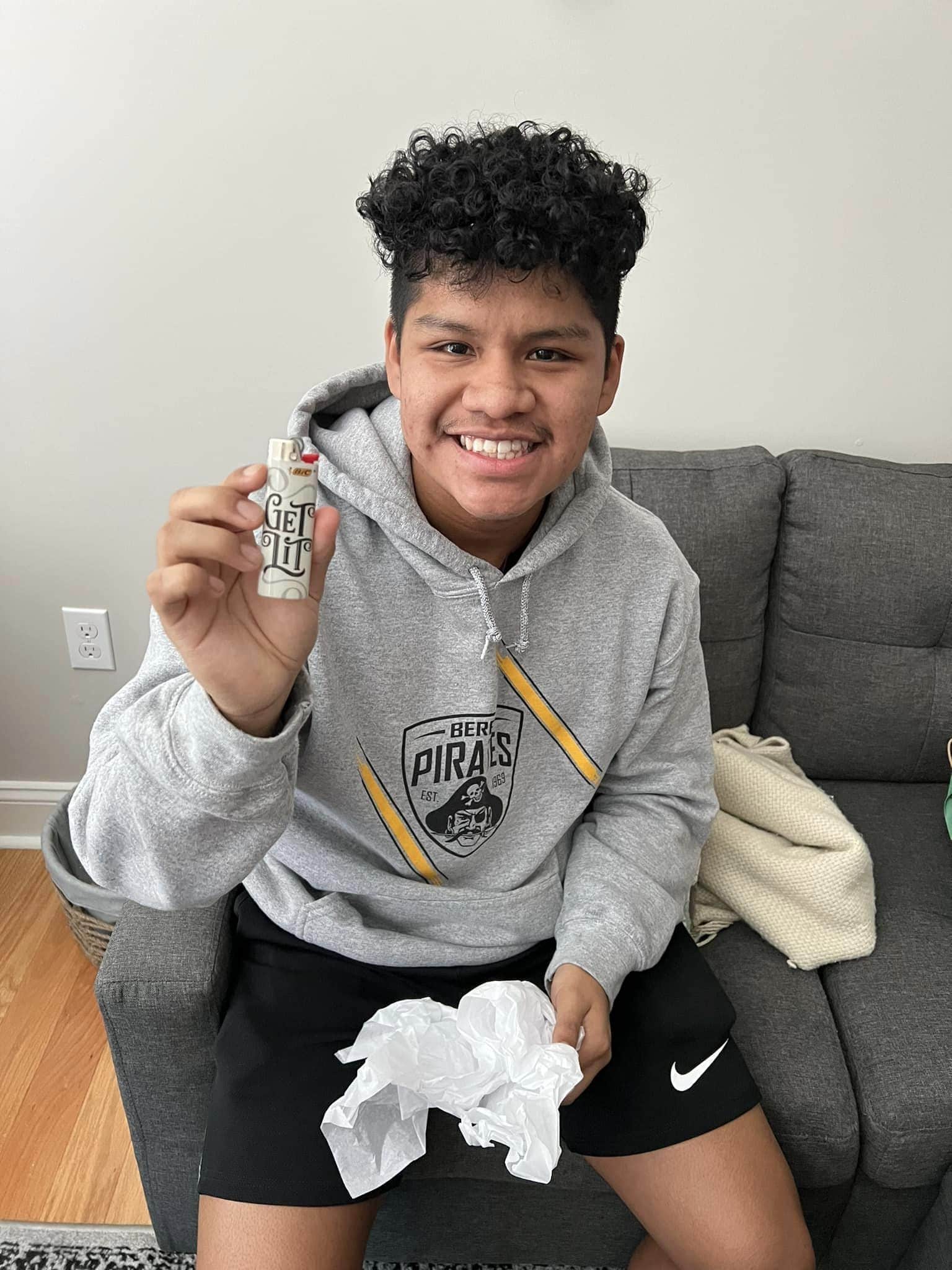 #6: Now that you are 18 you can purchase fireworks. Here is a lighter so that you can use them (you still have to be 21 to purchase lighters and tobacco). I picked this up at Dollar General.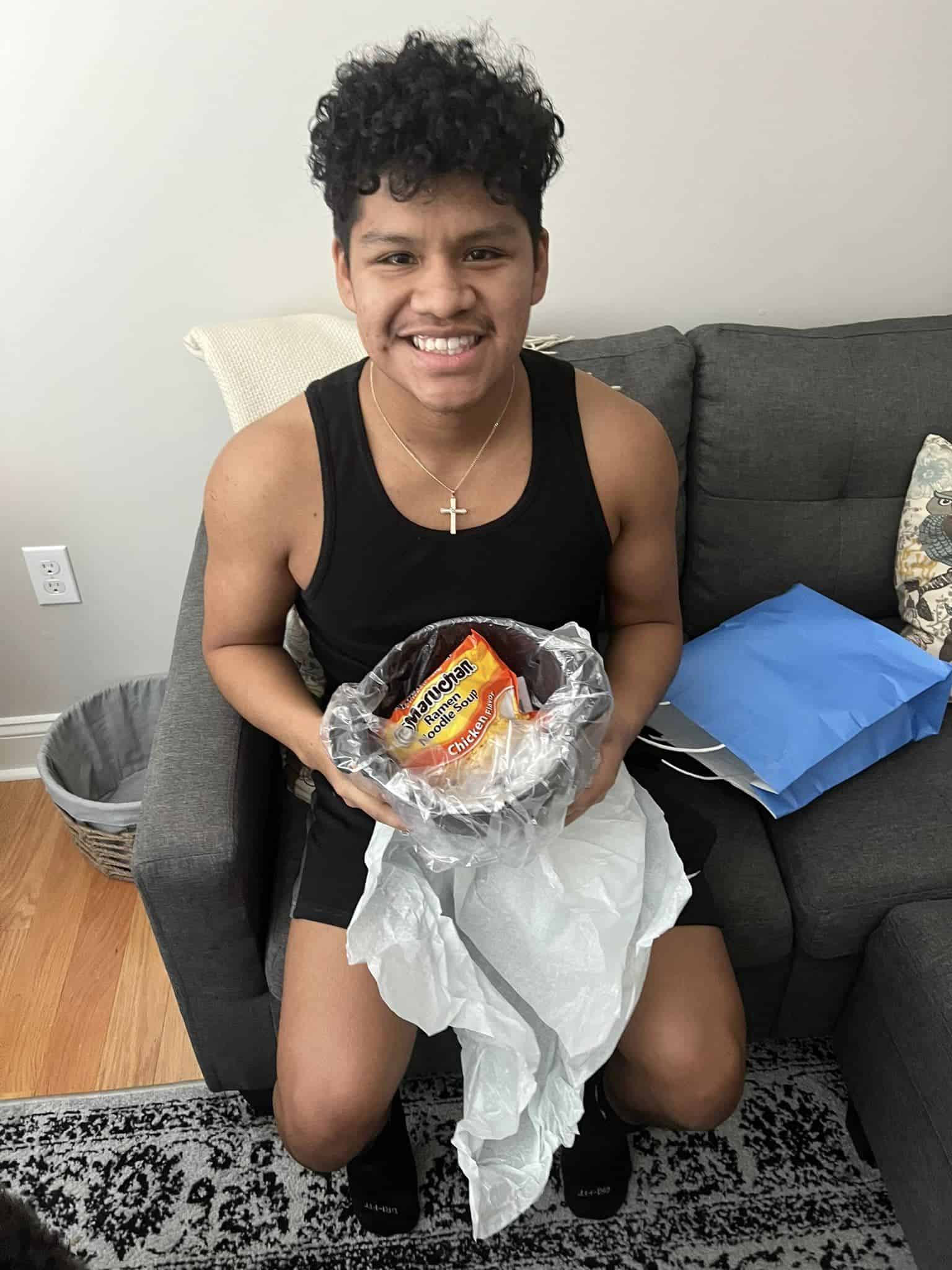 #7: Now that you are 18 you will be moving to the dorm. The best cooking equipment for you to have is a ramen noodle cooker!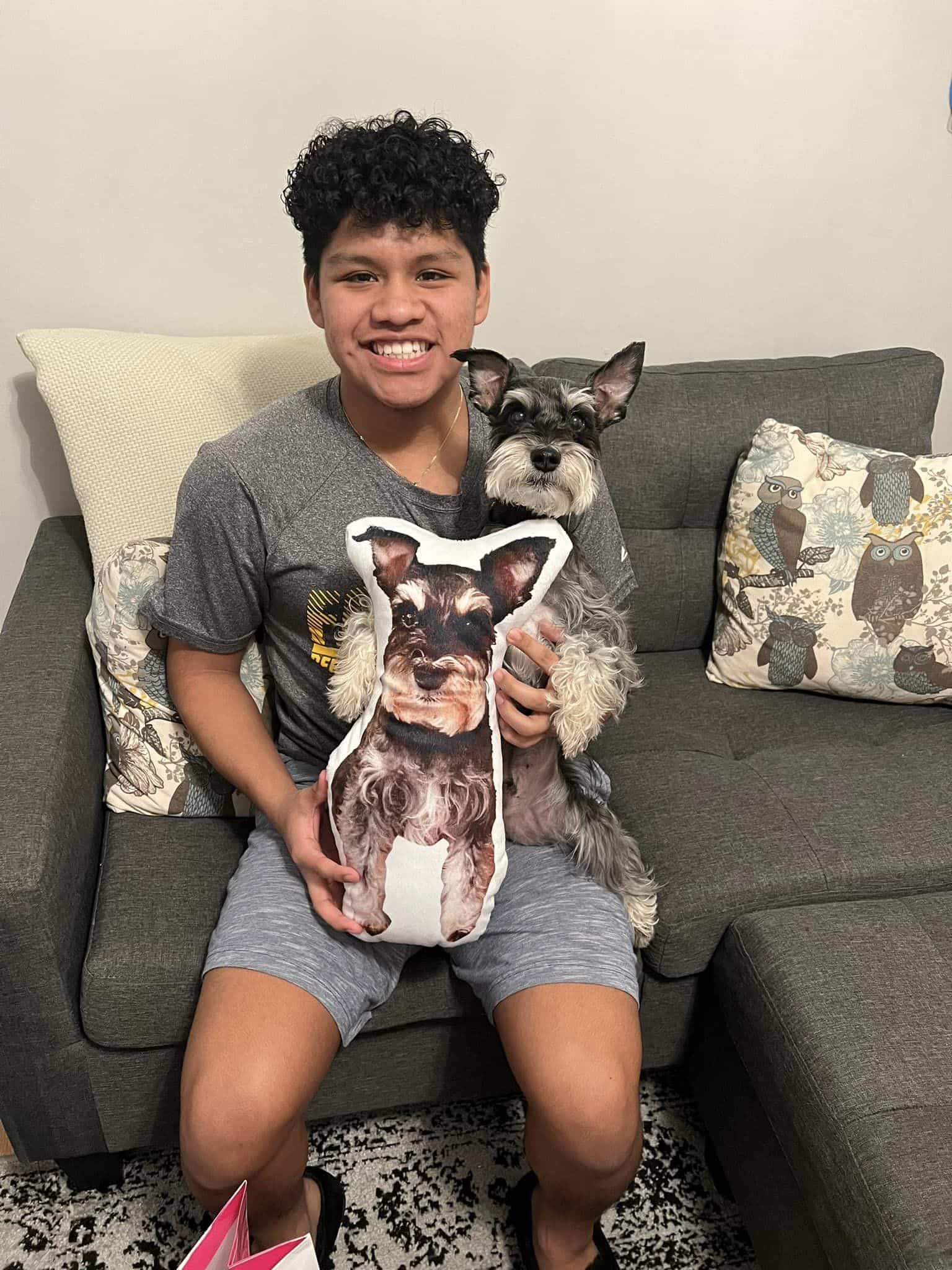 #8: Now that you are 18 you will be moving to the dorm. Here is a pillow to remind you of your favorite furry friend. This was hands down one of his favorite gifts! I purchased this on Etsy.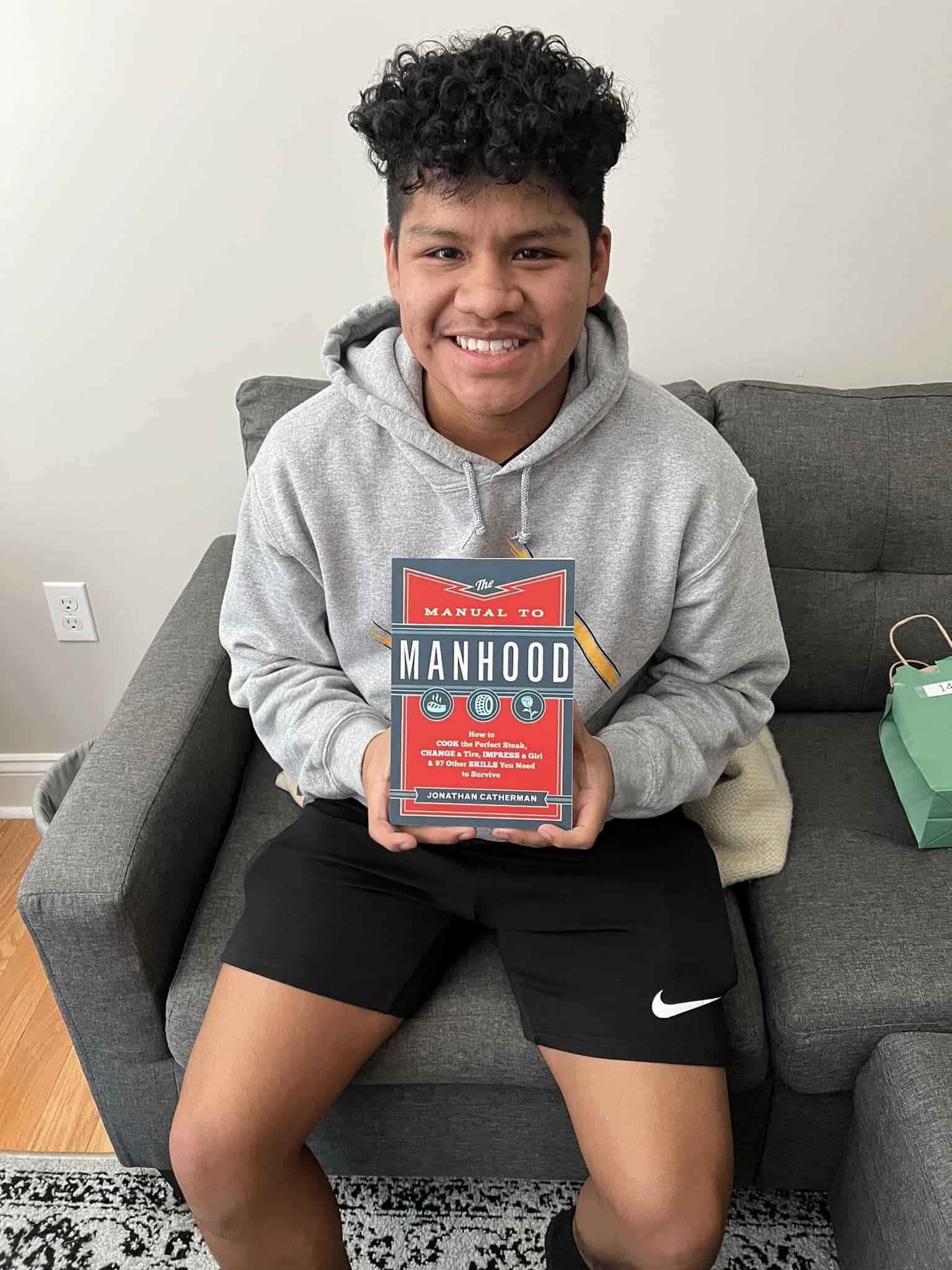 #9: Now that you are 18 there will be many questions you might need the answer to. This manual to manhood has the answers. But most importantly don't forget you can call mom for anything!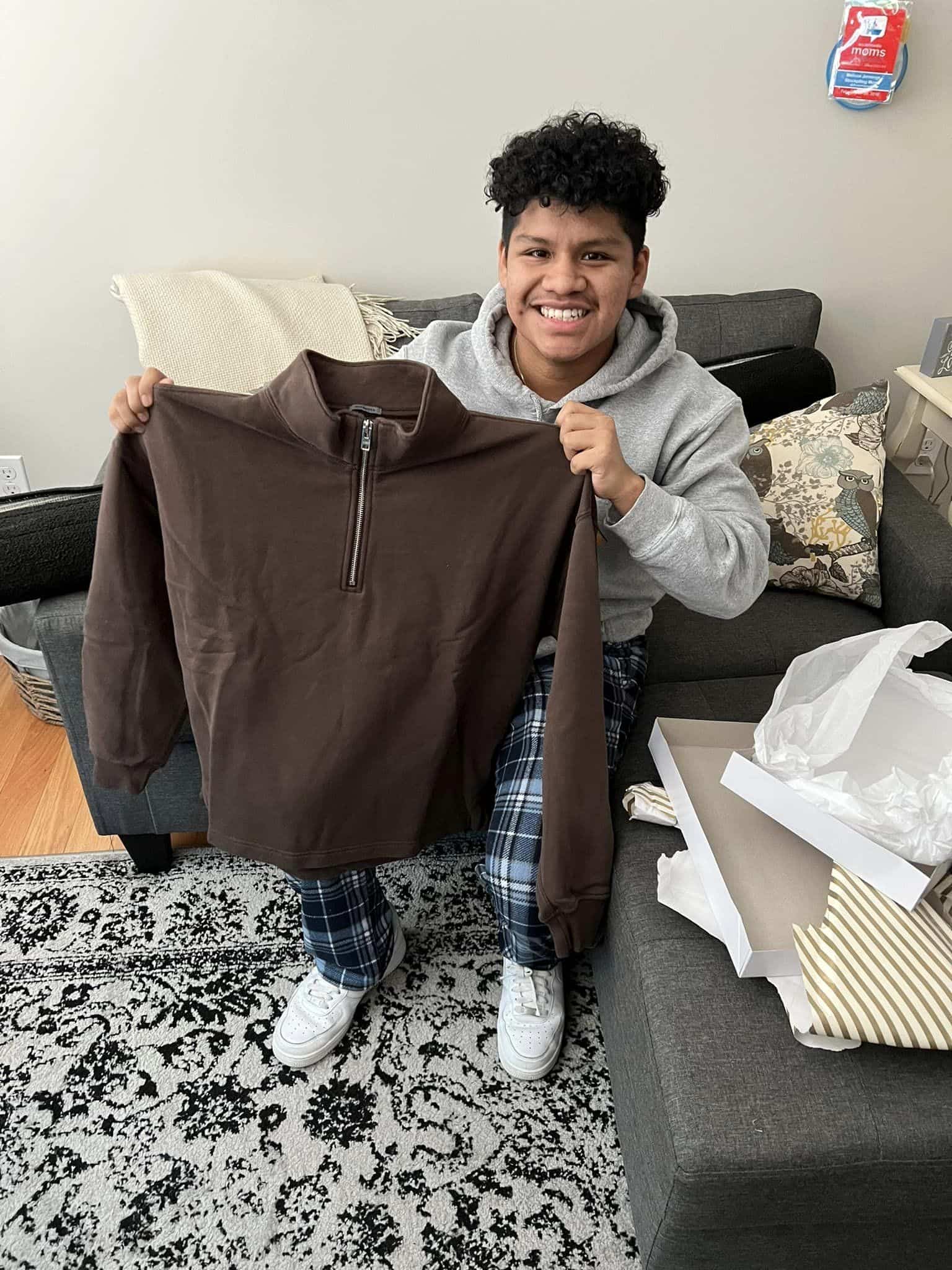 #10: A new pullover. You have to look your best when you turn 18. 🙂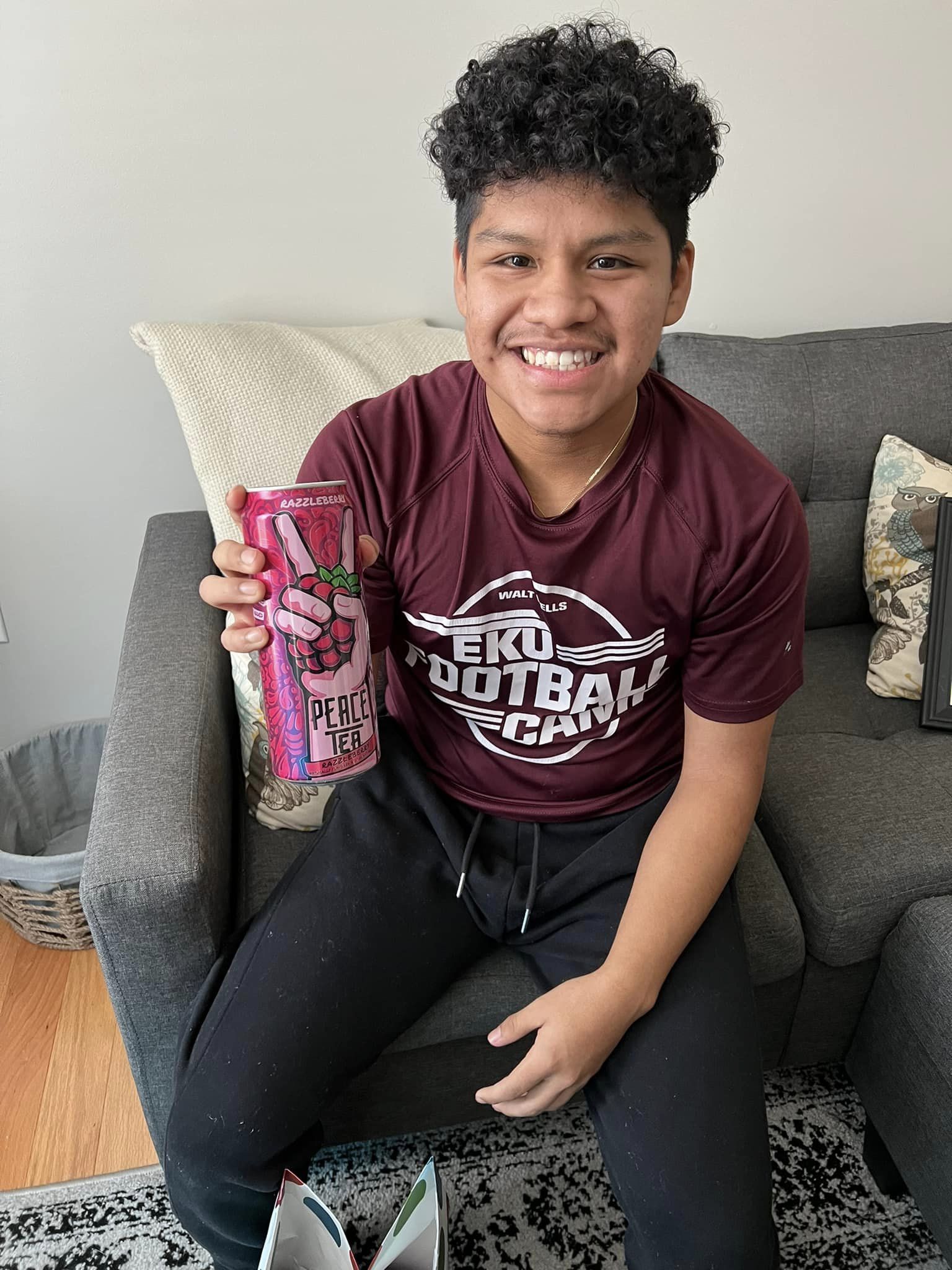 #11: Stock the mini fridge at your dorm with your favorite drink. Peace Tea was something he has been looking for and I finally found it at the Dollar Tree but this could be any soft drink or beverage of choice.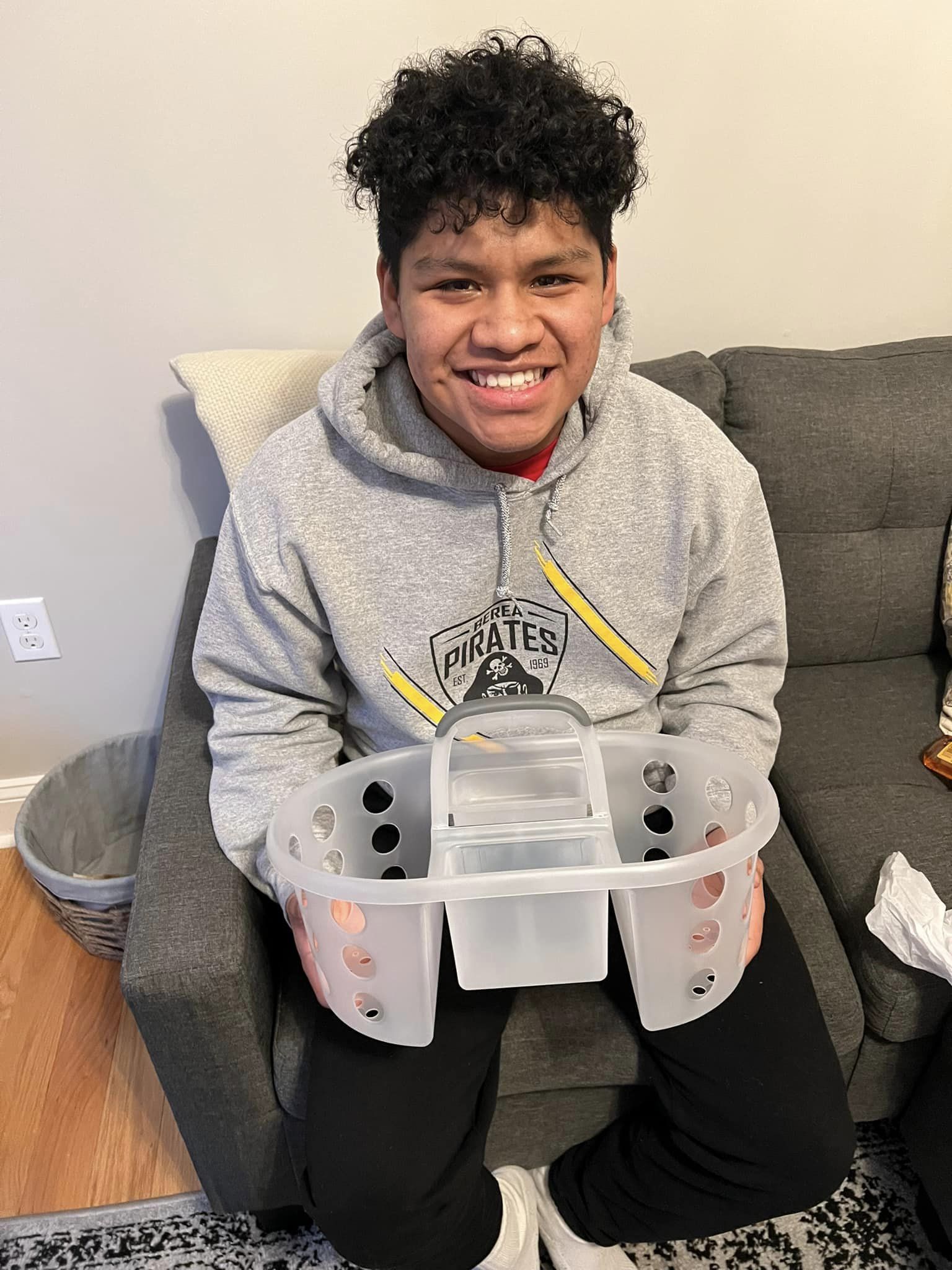 #12: Now that you are 18 you will be moving in the dorm. A shower caddy is going to come in handy!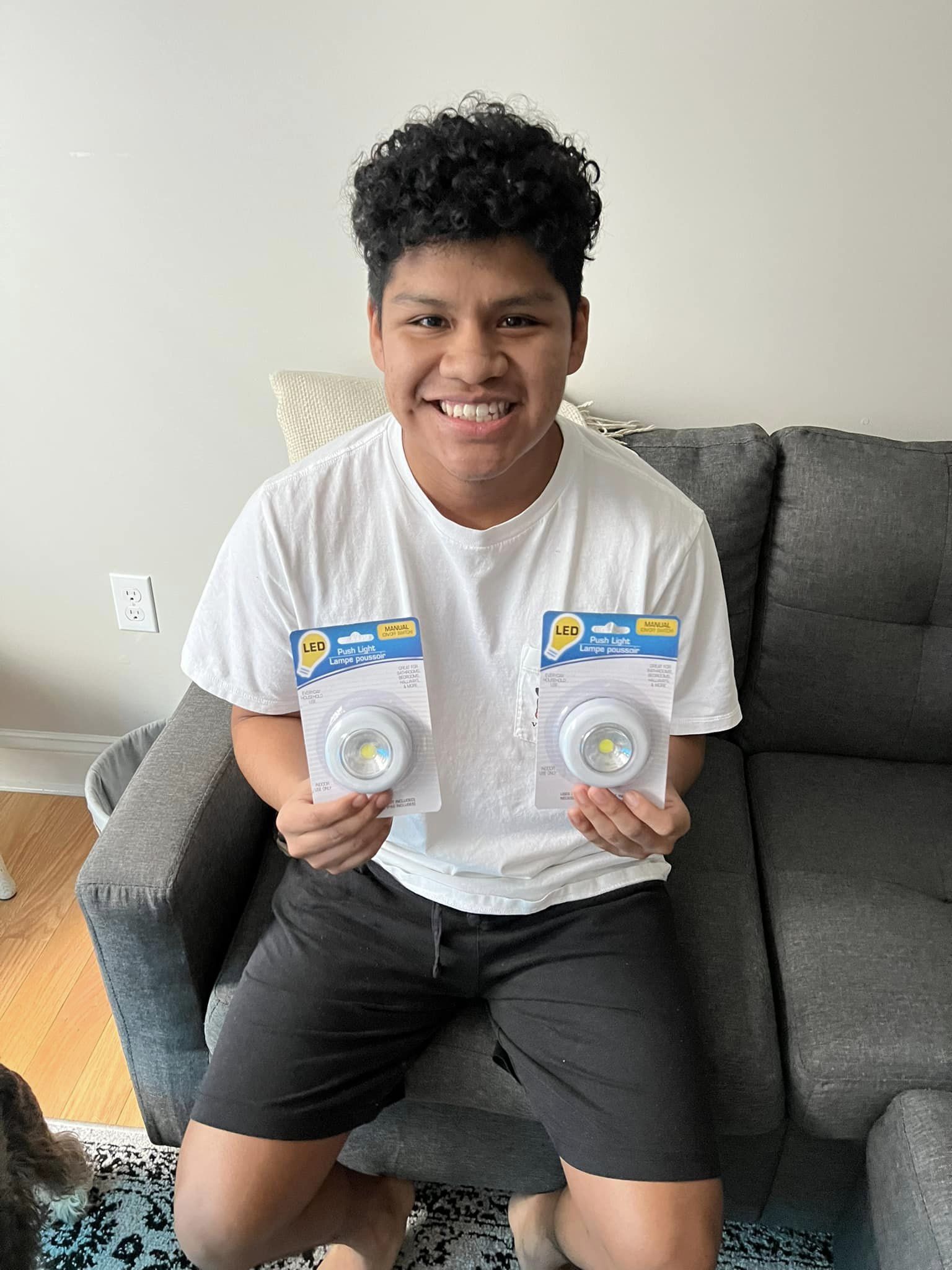 #13: Now that you are 18 you will be moving in the dorm. These tap lights are a necessity for your bedside and closet. I picked these up at Dollar Tree.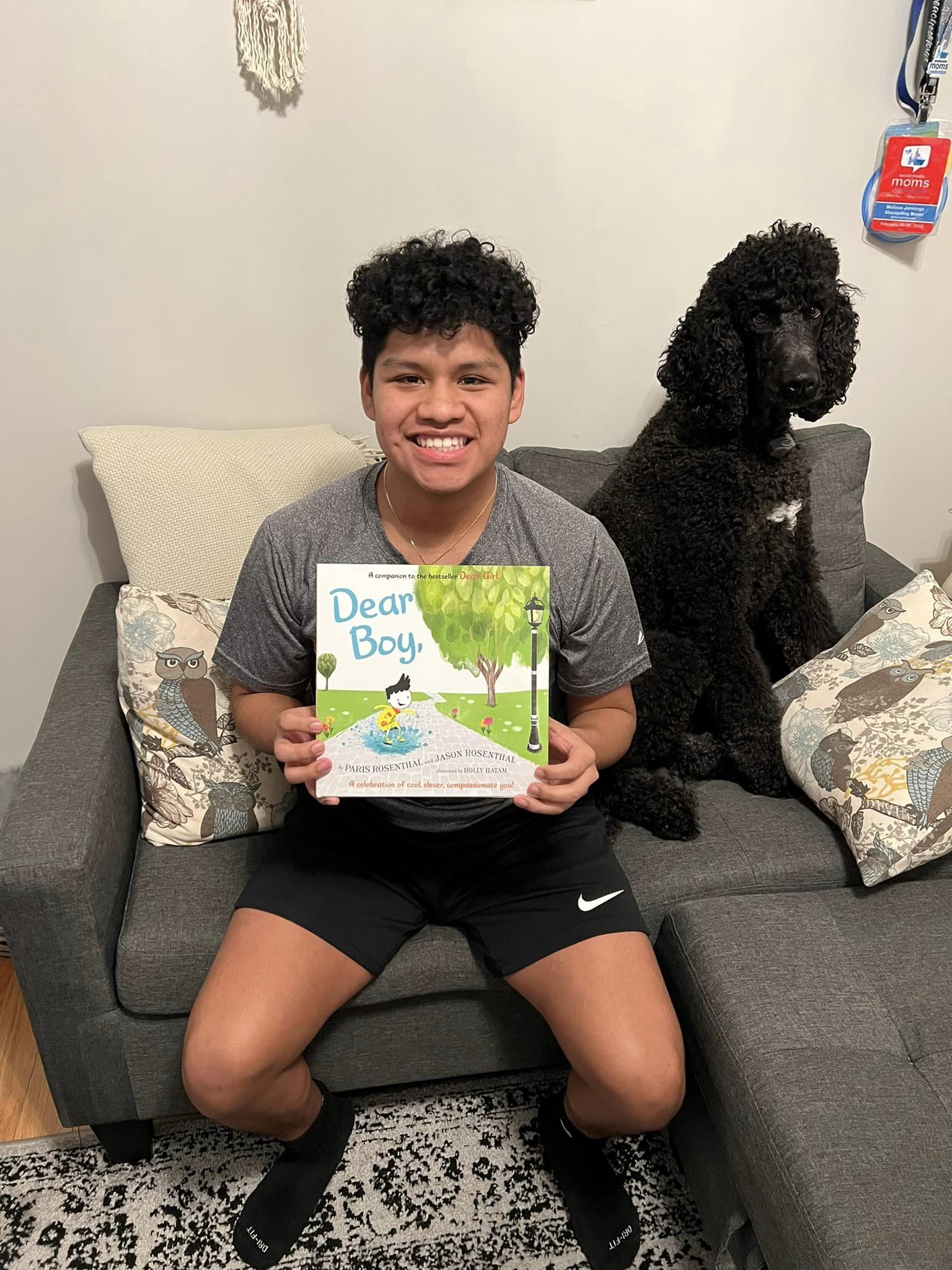 #14: Now that you are 18 you may need a reminder that you may be an "adult" but you will always be my little "boy". If you have never read Dear Boy it is a book that every male should own. I inscribed it and even though this was a children's book he loved it.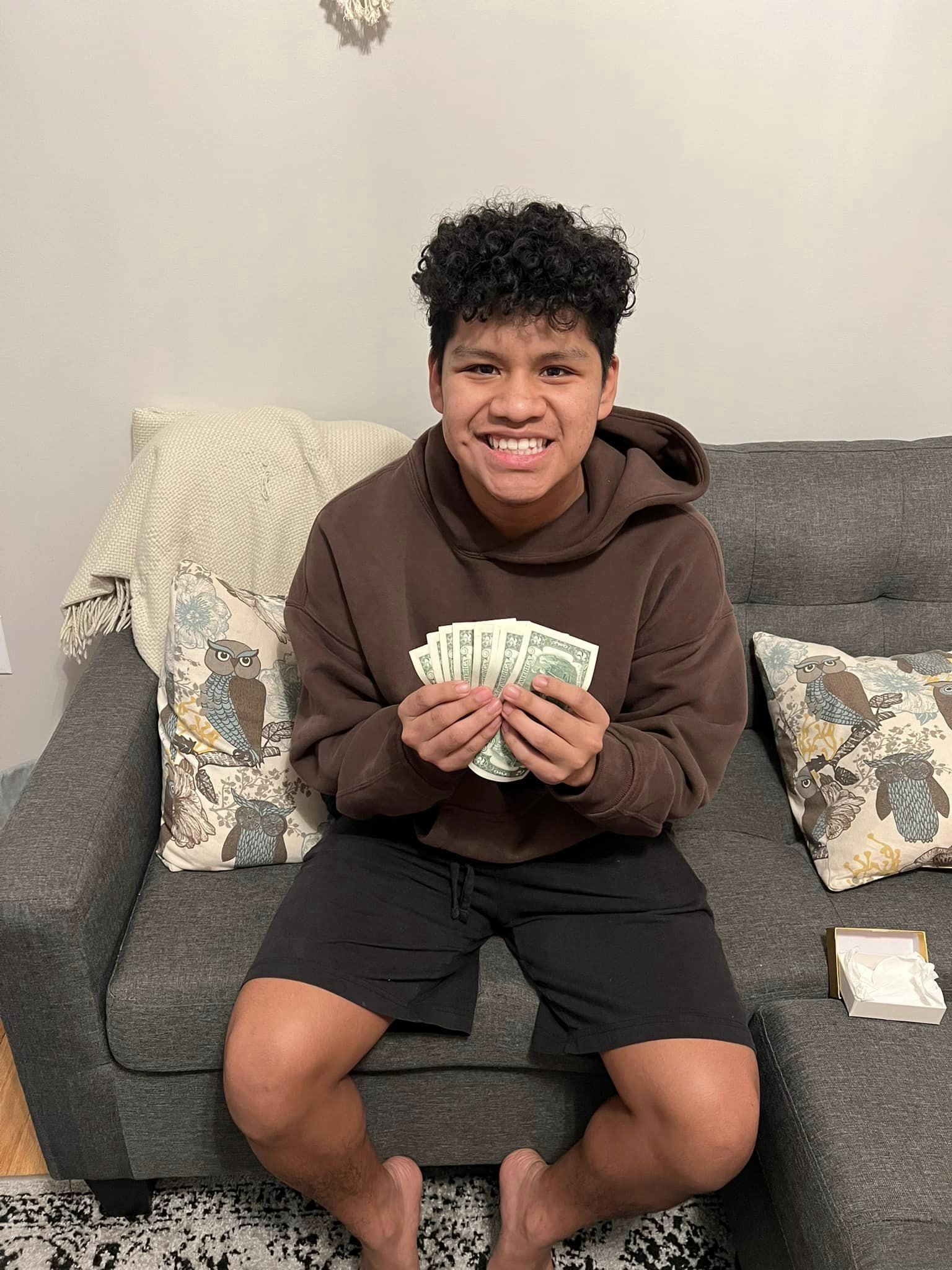 #15: A little cash to start your first checking account. We did $18 in two dollar bills to make it fun.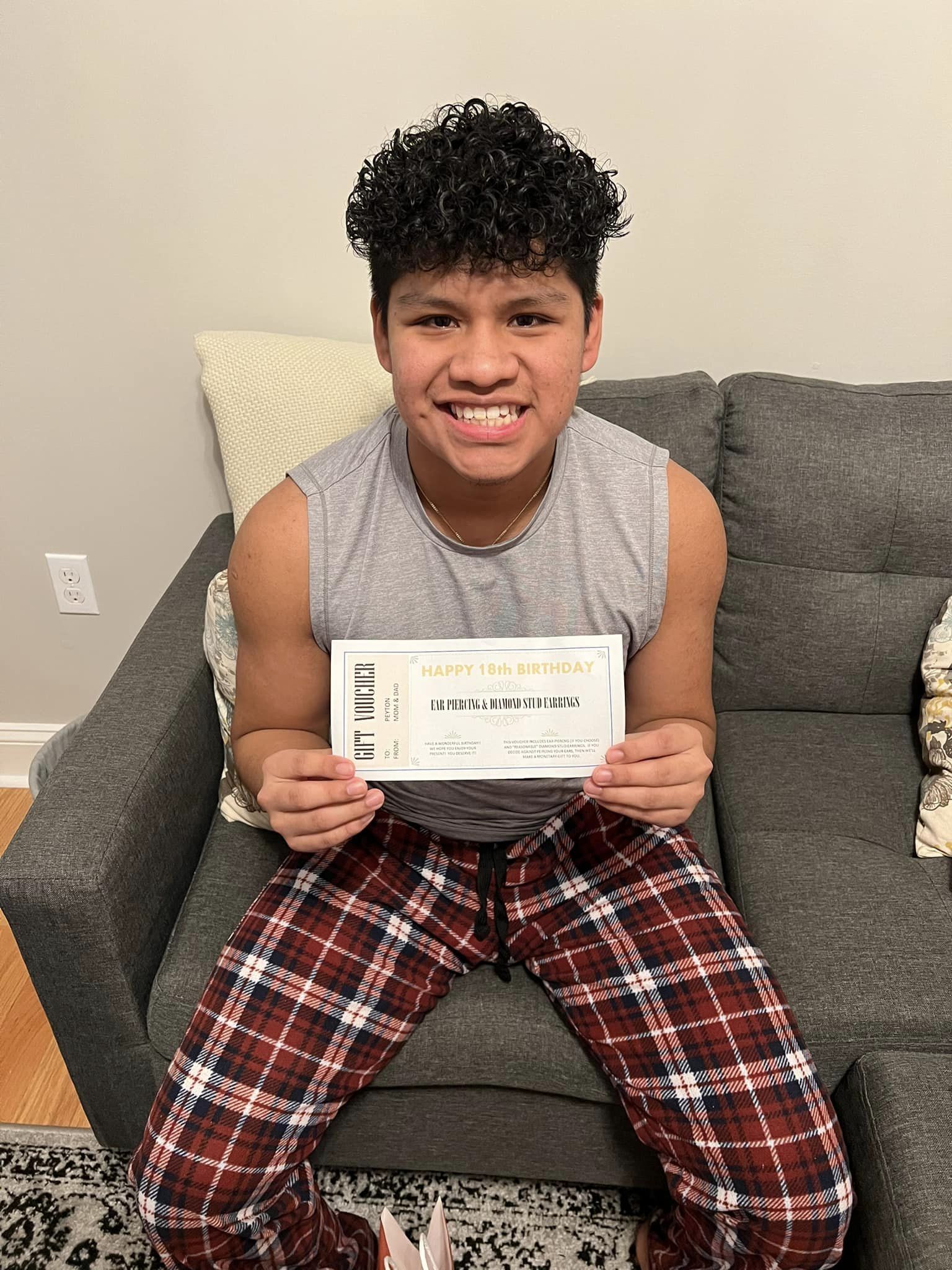 #16: Now that you are 18 you can get your ears pierced. He hasn't been able to get them pierced prior to this due to his sports schedule. It has never provided him enough time. Also, once you are 18 you do no longer have to have an adults permission to get piercings. We included a certificate for him that said we would pay to have his ears pierced. You could always do a gift certificate for a tattoo if you desire.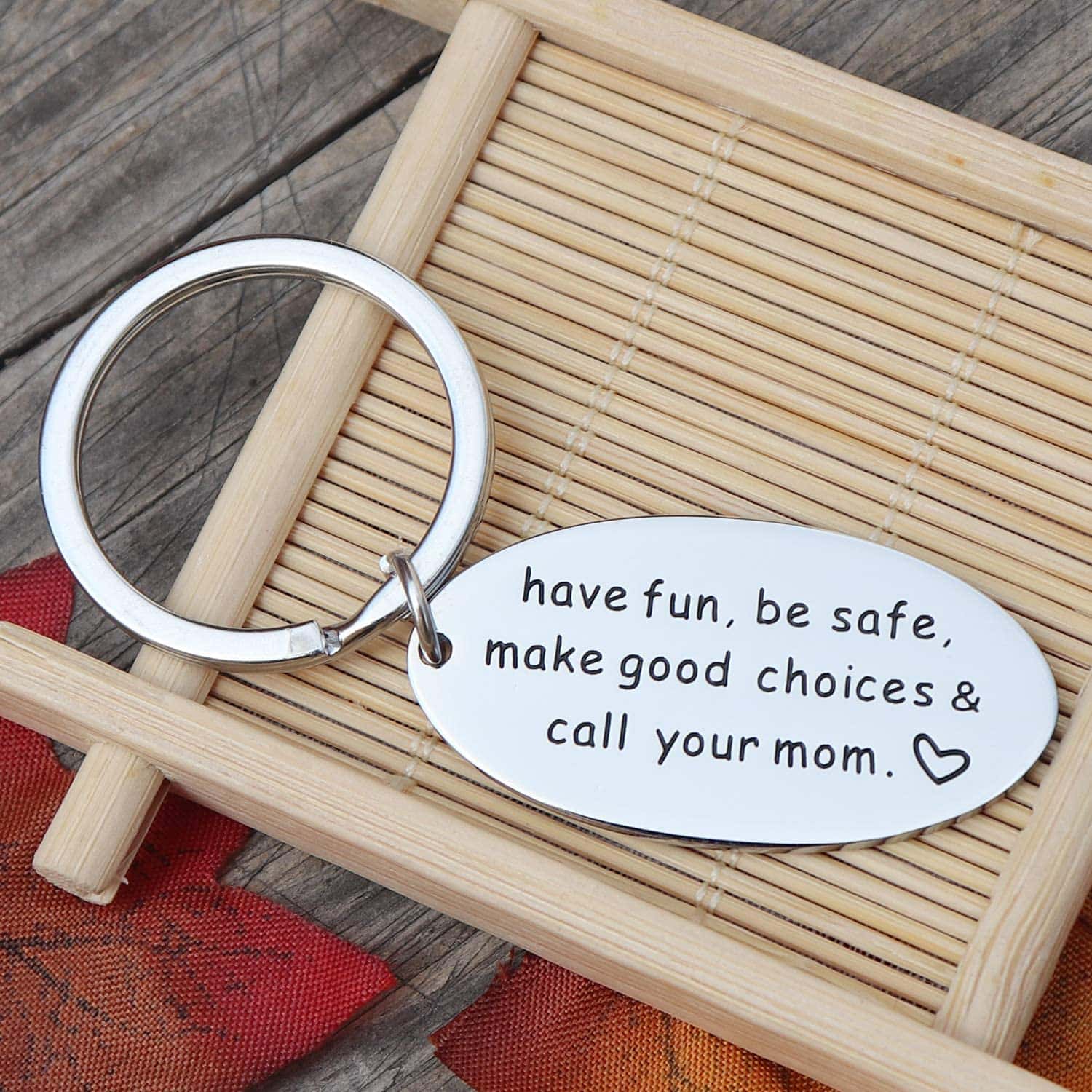 #17: And then I found the perfect key ring! I ordered this Have Fun, Be Safe, Make Good Choices and Call Your Mom Keychain from Amazon. It was only $8.99 and the perfect reminder every time he leaves the house to keep in contact with Mom.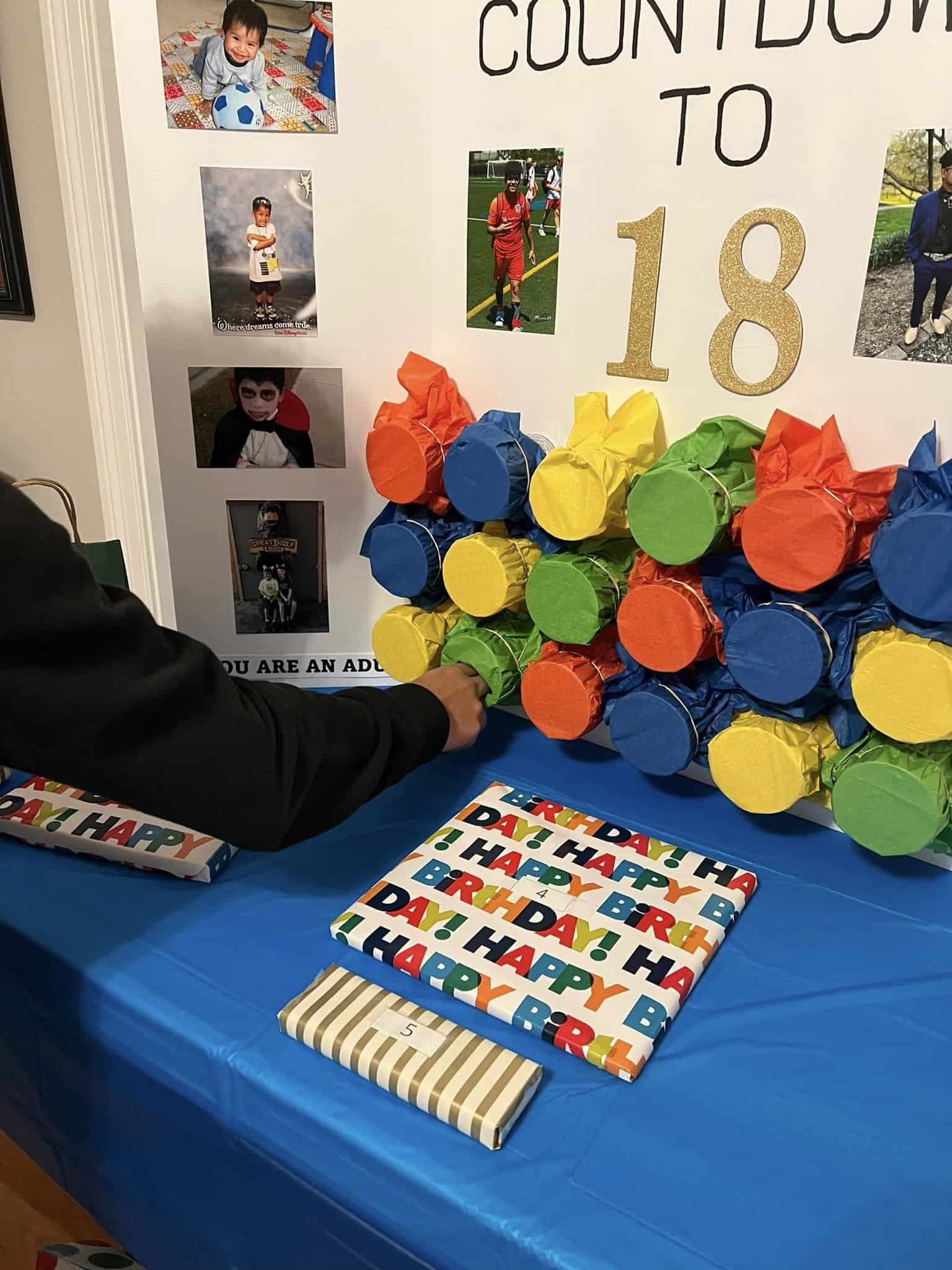 #18: FINAL GIFT – This can be whatever you decide. We chose to go with candy and money because what better gift for an 18-year-old.
Here are the Countdown to 18 numbers I used for each gift and inside the cups (print two copies).
Birthday Gift Ideas:
50th Birthday Survival Kit Gift Idea
40th Birthday Party Decoration Ideas
Another 18th Birthday Present Gift Idea
Stockpiling Moms can be found in all your favorite places. Hop on over to Instagram and follow the fun. We love posting memes, family fun, travel, and whatever we are feeling that day. Pinterest is also an amazing place to visit Stockpiling Moms. This is where you can pin all your favorite articles from our Food, Travel & Lifestyle Blog.
Melissa is a football and soccer mom who has been married to her best friend for 24 years. She loves sharing recipes, travel reviews and tips that focus on helping busy families make memories.