What Should You Wear To A Blogging Conference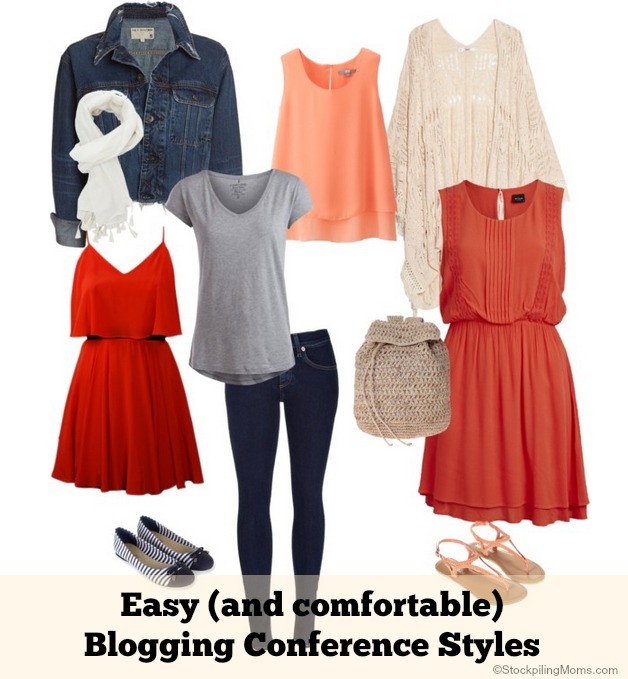 What Should You Wear to A Blogging Conference? It seems like it is the time of the year for blogging conferences. I have two to attend next week! Whenever you are planning to attend a blogging conference you always want to be sure that your ducks are in a row when it comes to your outfits! It is time to make your to-do list, do some last-minute shopping and get ready for the time of your blogging life!
What Should You Wear to A Blogging Conference?
Business casual is the perfect way to go! I also suggest that you dress in layers. You never know if it is going to start out cooler in the morning and then warm up during the day. Always research the weather for the area you are traveling. Dress for the weather and temperatures. For example, one of my conferences is in Cincinnati. Generally speaking April weather will find us in the mid to upper 60's during April. Also, April showers bring May flowers in Cincinnati.
We often have rain and a thunderstorm so be sure to pack an umbrella and a rain jacket just to be safe! The second conference I am attending is in Phoenix. The highs are going to be in the upper 90's while we are there! This is going to be much warmer than our weather here in Cincinnati so we will be packing summer clothes for sure! Don't forget your bathing suit if the hotel has a pool!
Also since the majority of your day is indoors at a blogging conference I would suggest that you layer. This will give you the option to remove clothing during the day if it gets warm and when you are inside in the air conditioning you may need a light sweater or jacket. I personally like to wear comfortable clothes and shoes when I go to blogging conferences. I think in terms of comfort because the days are long and often there is a lot of walking involved.
What should you bring? I would suggest that you bring your laptop or iPad. You are going to want to take notes so either do so with your electronic device or bring an old-fashioned note pad! Don't forget to bring a stash of business cards for networking! I never leave home without my iPhone, chargers and my fast charger too! Always make sure your devices are fully charged the night before too! I always pack snacks, breath mints, headache reliever and my chap stick too! I always bring a purse that goes with everything I am wearing too.
Many conferences have a dressy event so be sure to pack a dress or two! I like to pack dresses that are similar in color so that I can pack less shoes and jewelry. In general Shelley and I wear jeans and a nice shirt. We don't go overboard when it comes to dressing up to the day. Comfort is the key to your success at Blogging Conferences.
What blogging conferences do you enjoy?
Melissa is a football and soccer mom who has been married to her best friend for 24 years. She loves sharing recipes, travel reviews and tips that focus on helping busy families make memories.