Valentine's Flower Paper Cones
This Kids Valentine's Day Flower Paper Cones craft project is a great way to make a way to share a small flower bouquet! I love this idea for adding artificial flowers to hang in my home, or to add real flowers in an easy to deliver a method for friends, family, teachers, and sweethearts for Valentine's Day.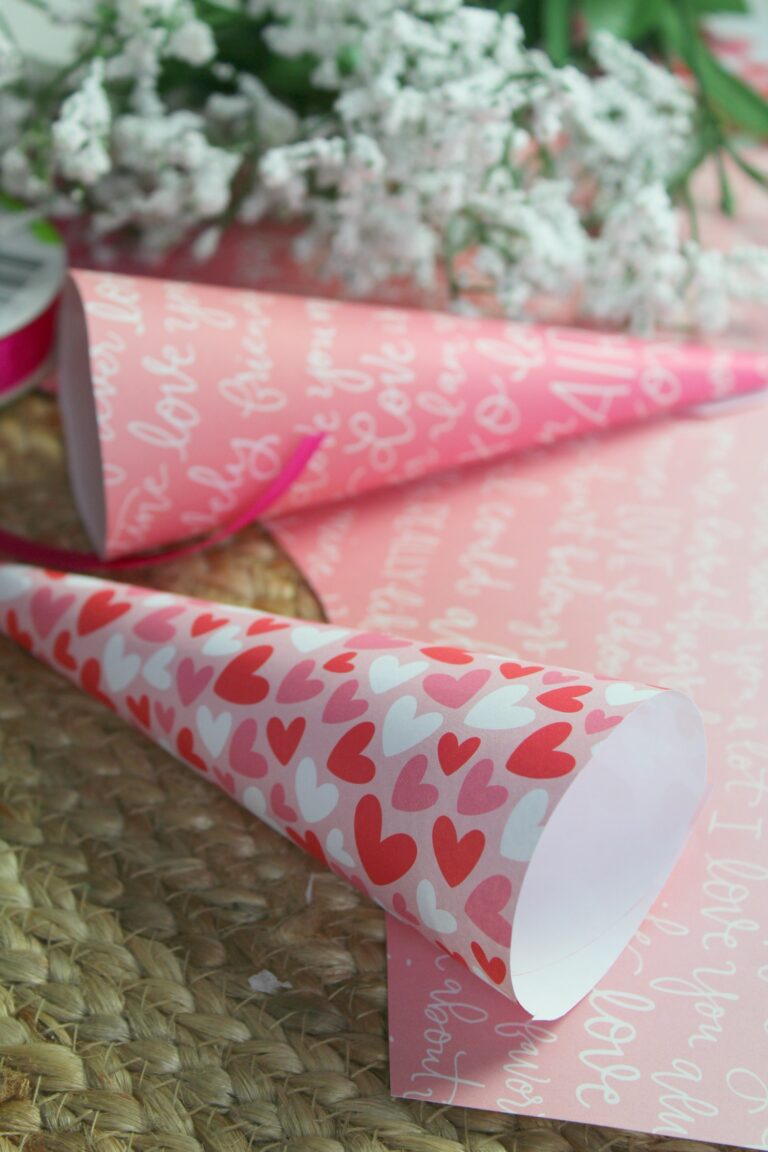 Valentine's Day Flower Paper Cones
If you need a super fast and easy craft for Valentine's day, this is it! All you really need is paper, scissors, and glue. Creating these paper cones gives you a great way to deliver flowers to a loved one. Or, simply to add a fun flower craft to your all around the day of love. I also love the idea of using these little cones to tuck some candies inside and gift as if it is a gift box!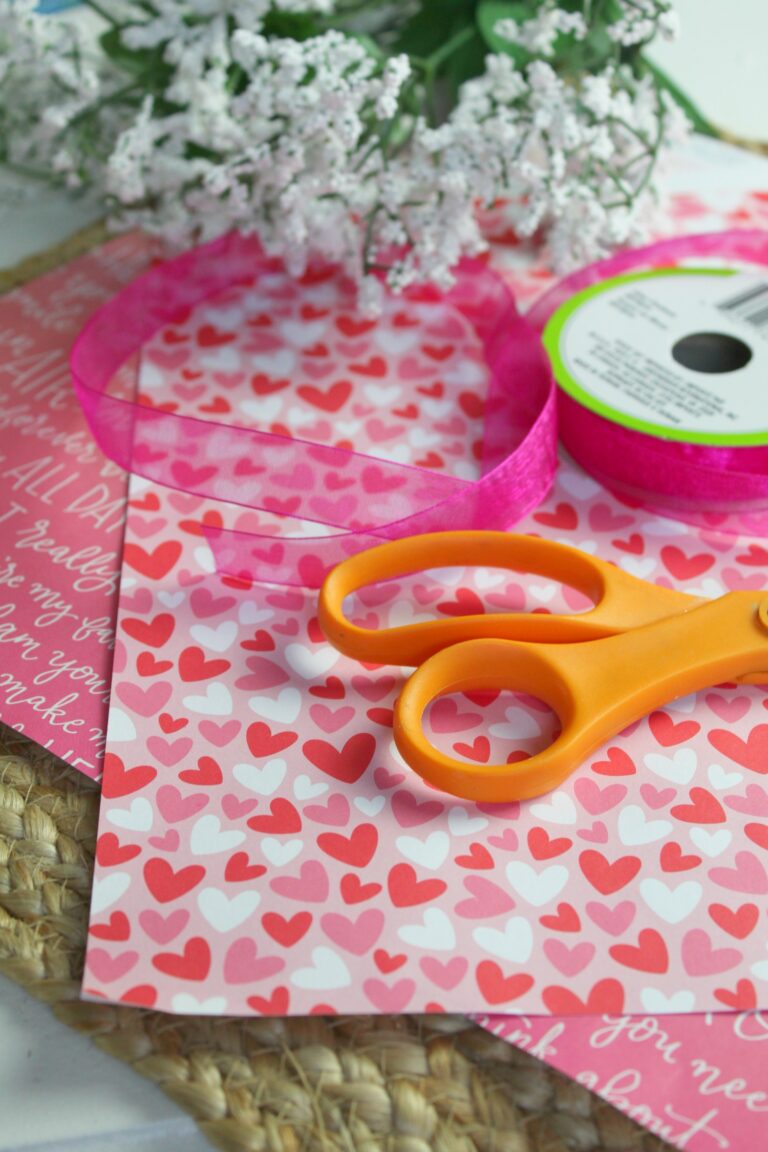 Supplies Needed
Valentine's Day scrapbook paper
Craft Glue or Hot Glue Gun and Glue Sticks
Scissors
Ribbon
Fake flowers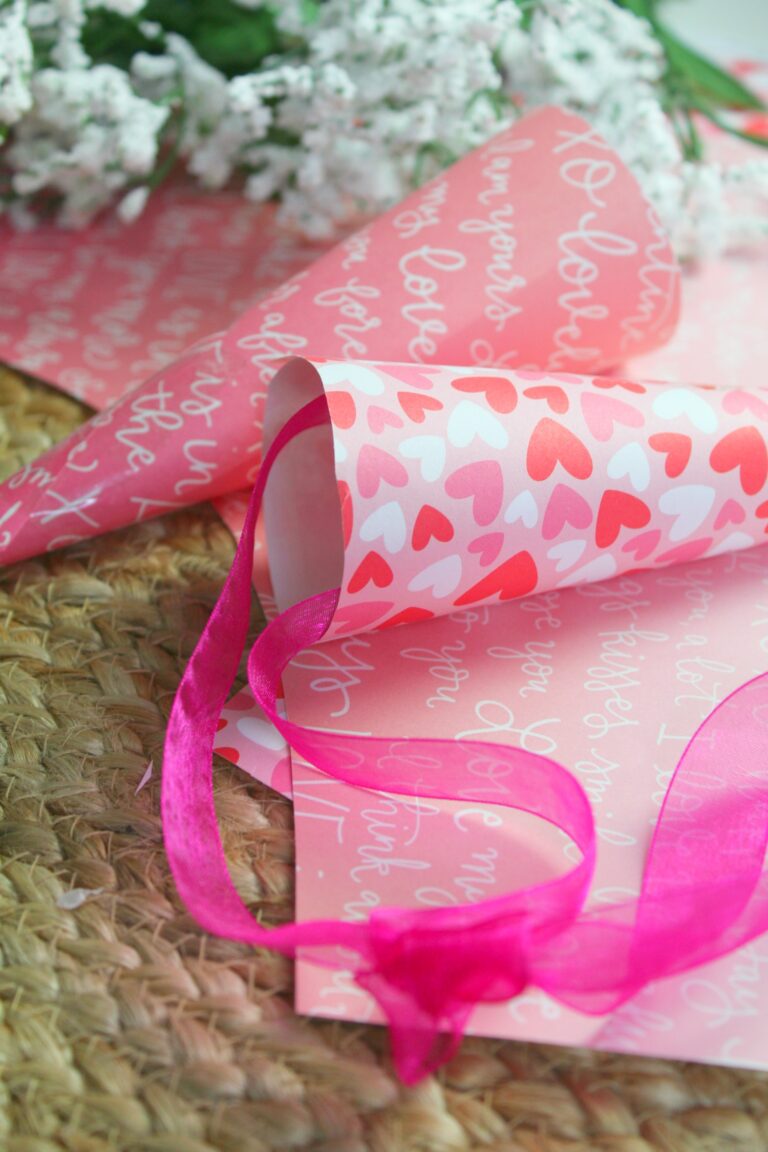 Note: You will need one piece of scrapbook paper per cone, so keep this in mind when deciding how much paper to buy. For flowers, you can choose from a mixture of colors such as pink, white, and red, or go for a solid color. You can always play with the arrangements and decide what works best.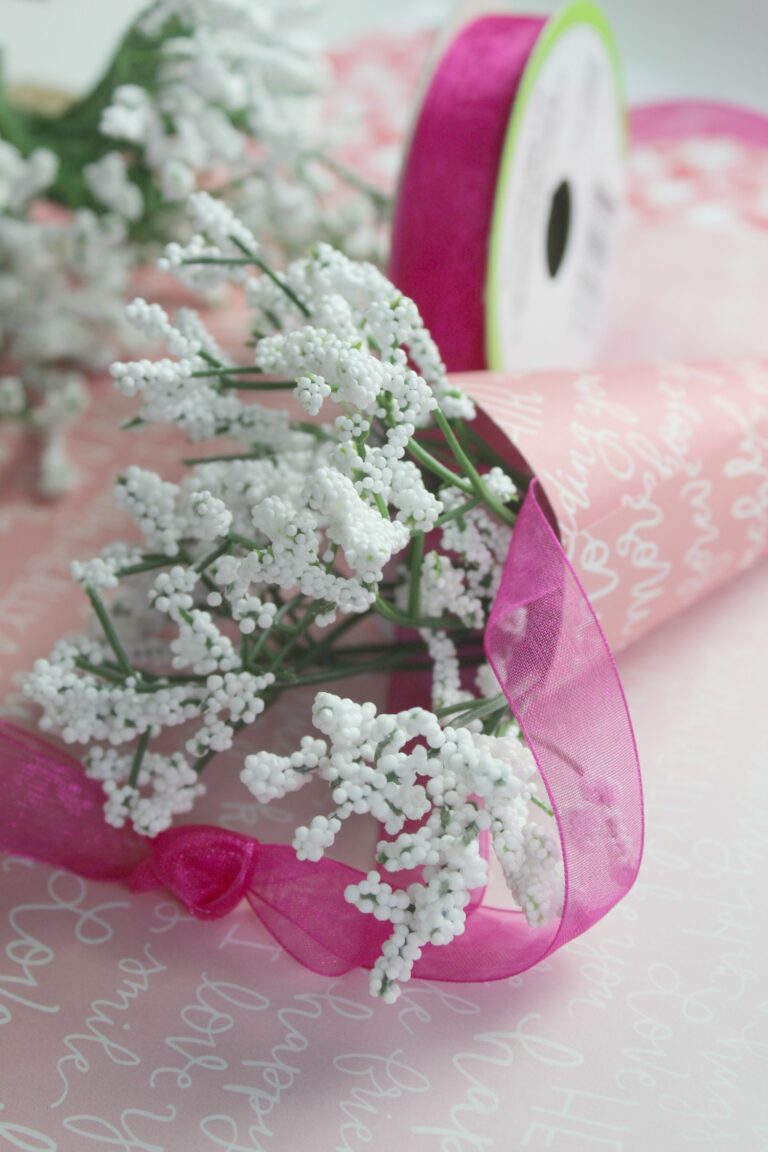 How to Make Paper Cones
1. Begin by creating the cone. Cut the paper into an arch as you see here.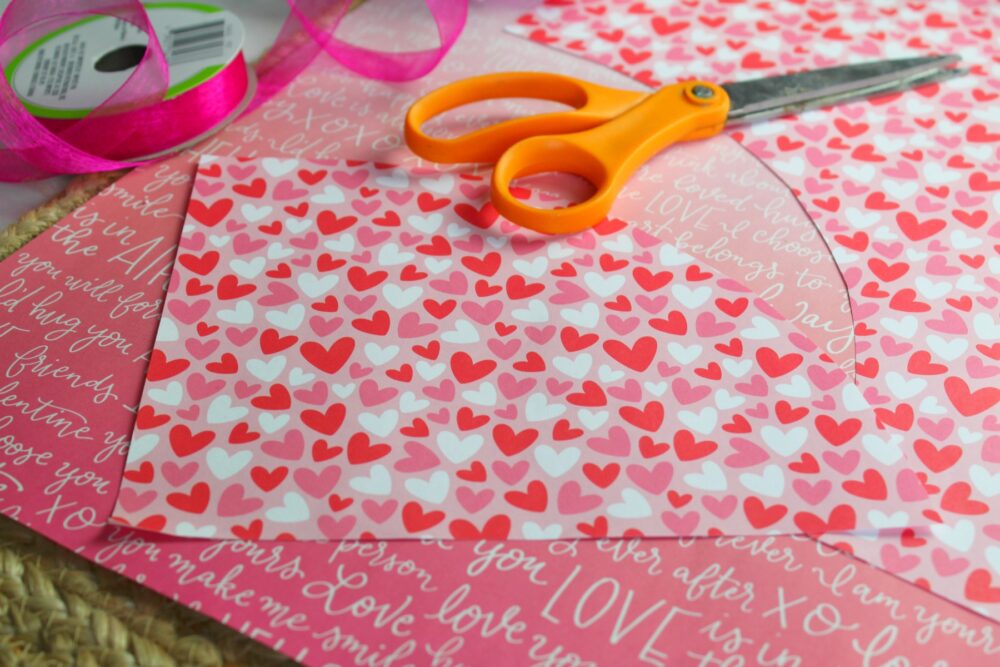 2. Take the cut out and roll it into an ice cream cone shape. Secure the cone with glue and hold the seam in place until secure. You don't want the cone to unravel so take care to make sure the glue is perfectly dry.
3. Cut two lengths of ribbon and glue each end to the side of the cone. Hold in place until secure so you can be sure the ribbon won't come loose.
4. Take the ends of the ribbon and tie them into a bow. Your cone can now be hung.
5. Fill the cone with flower stems of your choice. Arrange the flowers so the cone is nice and full.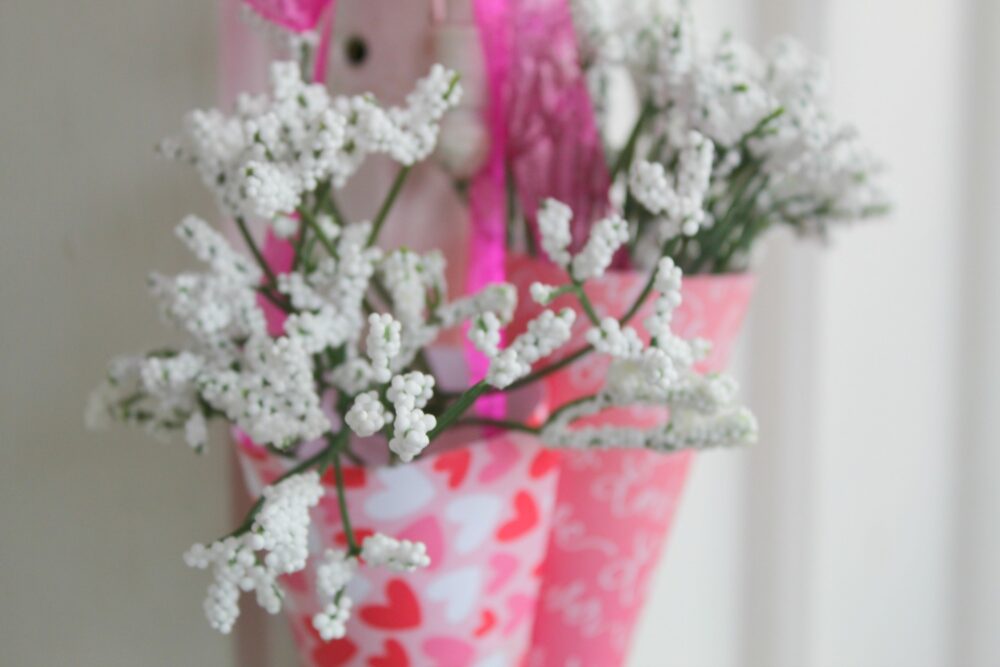 Your Valentine's Day flower cone can now be displayed. Hang it from a chair, door, banister, or mantel. This is a fun and simple way to decorate for the holiday and add some Valentine's Day color and charm to your space.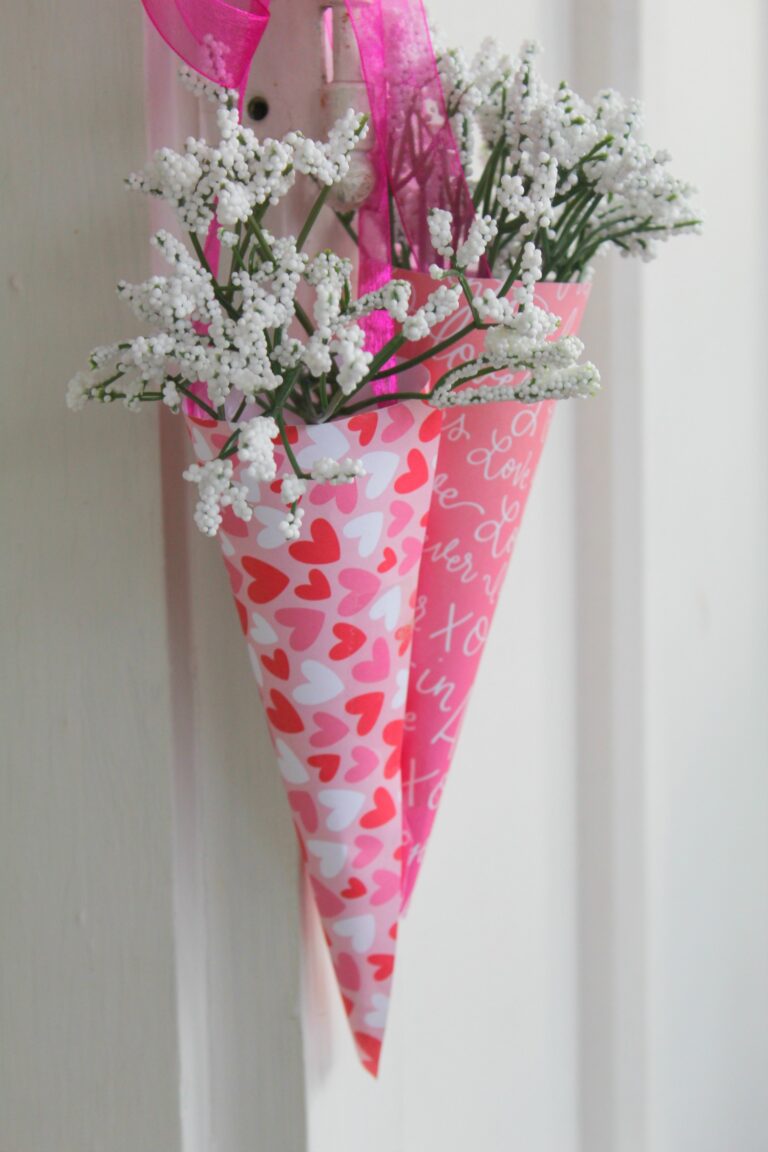 More Valentine's Day Craft Ideas
Melissa is a football and soccer mom who has been married to her best friend for 24 years. She loves sharing recipes, travel reviews and tips that focus on helping busy families make memories.