Tips For Holiday Weight Loss
Here are some great Tips For Holiday Weight Loss that everyone needs to take note of. These will help you to stay satisfied, have fun with friends and family and still continue on your journey to better health. Yes, you can still not only maintain your weight but lose weight during the holidays!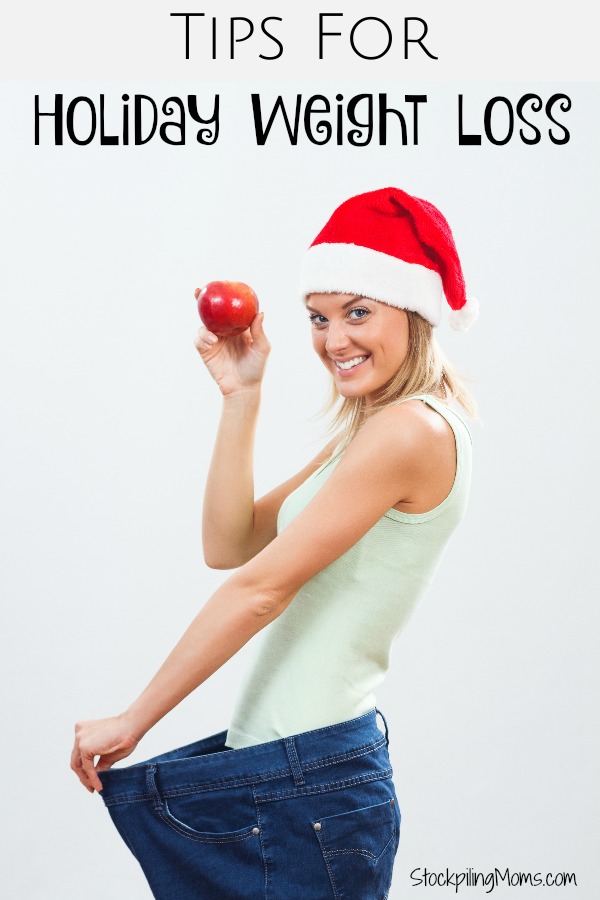 Tips For Holiday Weight Loss
Use tiny plates. Go for the saucer or dessert plate at events, or even at home for meals. Smaller portions will help you to eat less, yet still feel satisfied. Eat your appetizers, meals and desserts slowly so that the small portion satisfies you.
Take your own dish. When attending potluck meals, make sure to prepare at least one dish that you know is a healthier choice. Items that are not fried, covered in gravy or cheese sauces are usually better choices. Fresh fruits and vegetables are always a great idea, as well as grilled meat, roasted vegetables, and various low-fat dips.
Skip the alcohol. You can blame your weight gain on the alcohol if you tend to indulge at each party or event. Instead of the glass of wine or champagne, grab a bottle of water, a glass of juice & sparkling water mixed or even an unsweetened iced tea. These are better choices with fewer calories. Water is a great choice to sip throughout the evening without adding extra calories to your meal.
Don't sacrifice exercise. Exercise is vital to your health and weight loss. One of the best tips for holiday weight loss is to keep up or increase your exercise routine. Focus on short workouts that can fit into a busy schedule. 15-30-minute aerobics videos, brisk walks or even jogs can all make a huge difference.
Skip the Big 3 Bad Choices. Avoid the fried foods. Avoid the cheesy or creamy sauces and gravies. Avoid the buffets. These 3 big bad choices are some of the most common during the holidays, and the hardest to resist. They can pack on pounds fast, and be a huge issue if you are weak in regards to food. Avoid them at all cost.
Get rid of your stretch pants. You don't realize how those comfy yoga pants, leggings, and sweatpants can easily mask a few pounds gain. During the holiday season, it's important to not become too lax. Get dressed each day in a pair of slacks that will hug your figure and remind you of your weight loss goals, as well as help you feel a bit more accountable for what you are eating.
These tips for holiday weight loss will help you stay on track no matter what you face at the family holiday table!
Melissa is a football and soccer mom who has been married to her best friend for 24 years. She loves sharing recipes, travel reviews and tips that focus on helping busy families make memories.