Purina One Stop Cat Shop at Walmart
Purina One Stop Cat Shop at Walmart. There's nothing crazy about being a cat lady. But there IS something crazy about buying cat brands that don't provide you with everything you need to become the "purrfect pet parent".
Even though I don't have a cat my parents do. Since moving to Berea I spend a lot of time taking care of Miss Kitty. Whenever my parents are out of town I am the "cat sitter" and when they are in town I am sure to spend time with her giving her extra love and attention when I am at their house.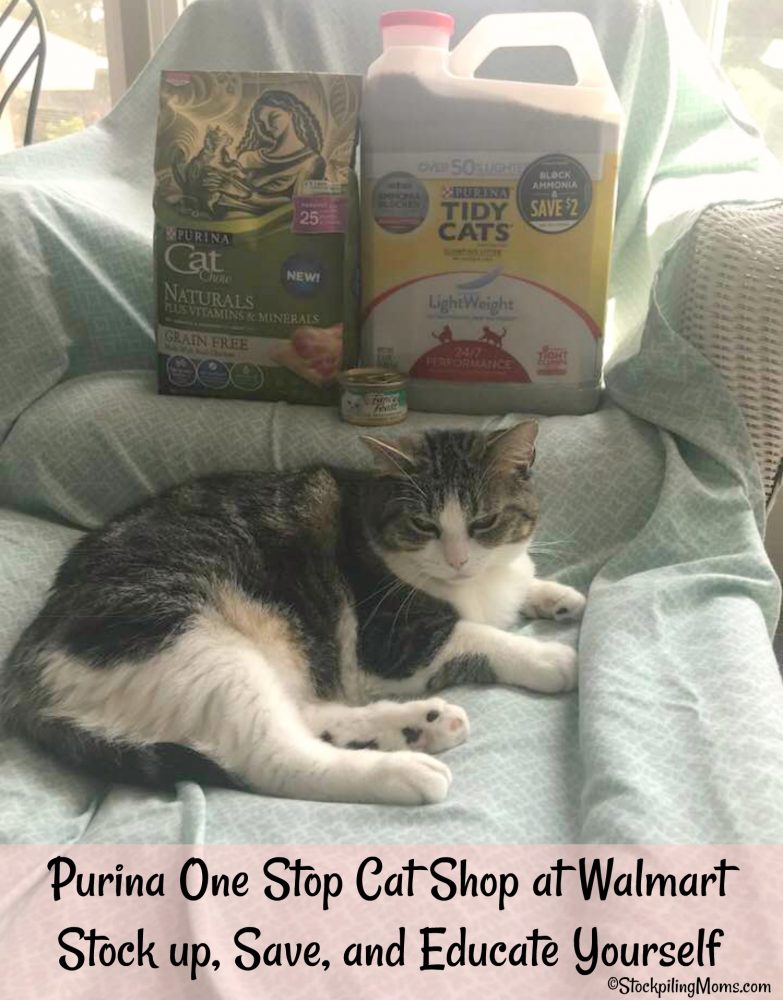 It you are a cat parent be sure to check out the One Stop Cat Shop at Walmart. It will be your go-to place for all-things cat, including food, treats and litter. Not only is it a convenient one-stop shop, but it's also a great place to stock up and get a great value. And right now, you can earn special Shopkick offers on participating Purina brands at Walmart. This is a great resource to educate yourself whether you are a new or experienced cat owner. It is so important to continue learning as your cat goes from kitten through older ages. Also, you can find BIG savings when shopping for your furry friends.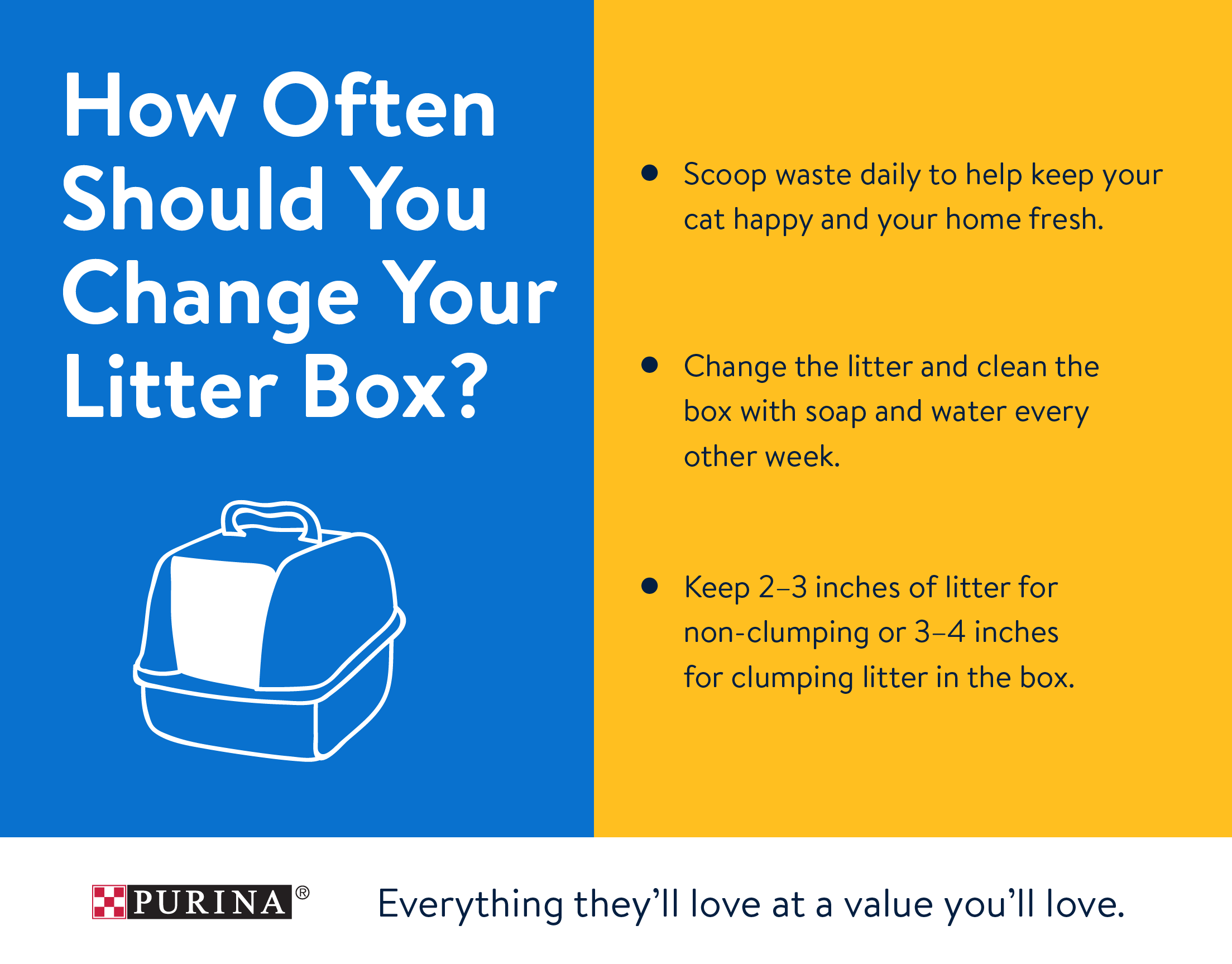 How often should you change your cat litter?
Scoop waste daily to help keep your cat happy and your home fresh.
Change the litter (dump it all out) and wash the litter box with hot soapy water twice a month to keep it fresh and clean.
Keep 2-3 inches for non-clumping litter or 3-4 inches for clumping litter in the box.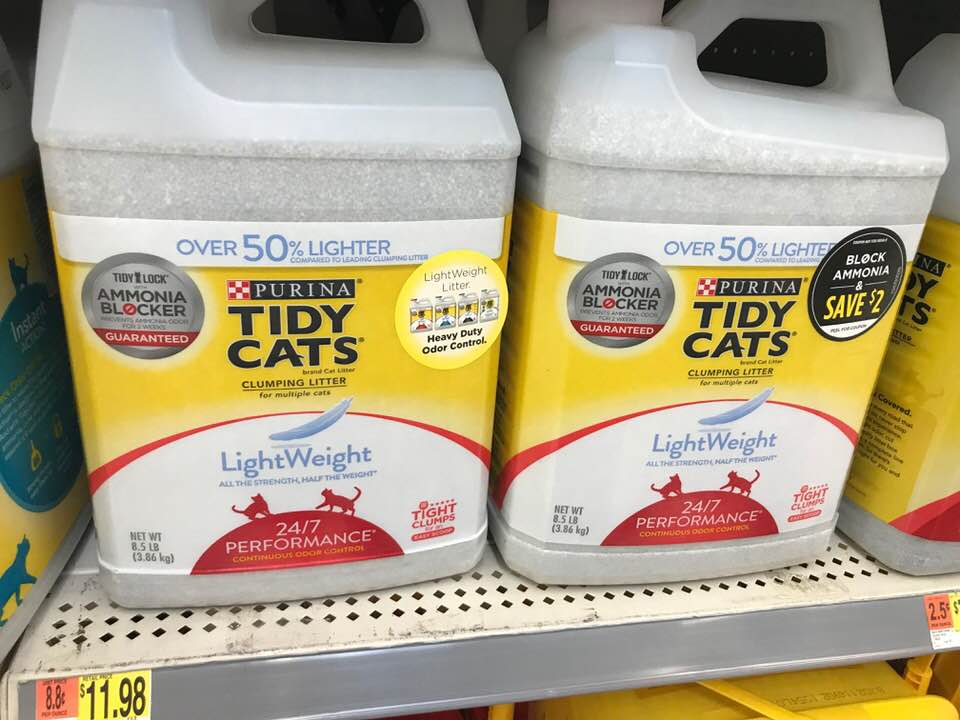 I suggest dumping the litter box the night prior to garbage day so that you don't have that excess stinky garbage in your can. When I was cat sitting for Miss Kitty the one thing that I noticed is that when I didn't clean her box daily she didn't like it and she even had an accident when I waited three days (in my defense I was traveling).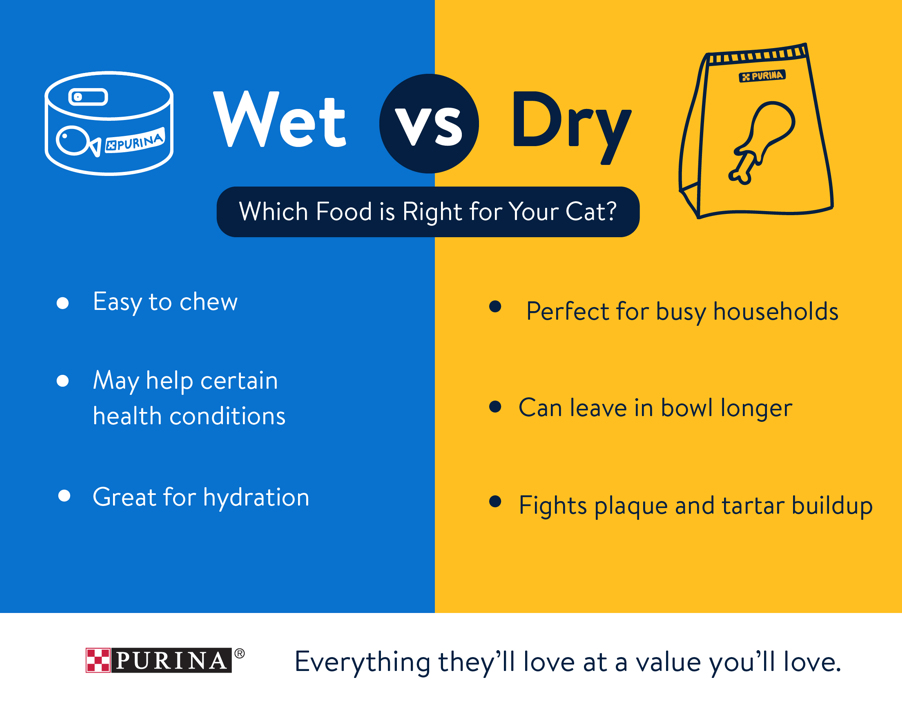 And now for the big question. Wet or Dry cat food, which is better? You have to figure out what is better for your cat.
Wet:
Easy to chew
May help certain health conditions (your vet may recommend)
Great for hydration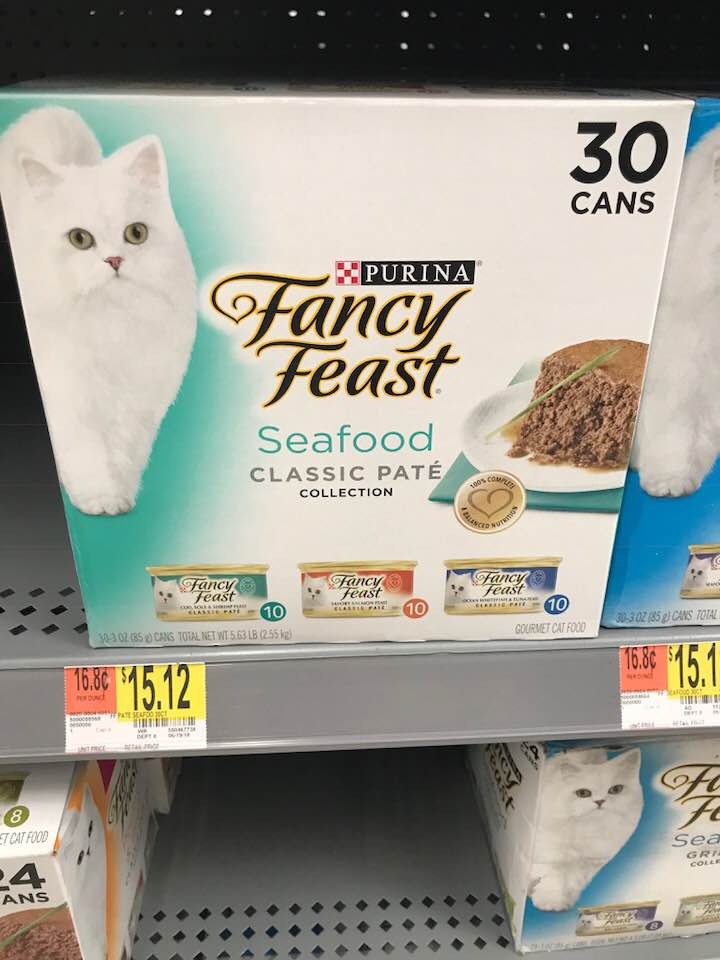 Dry:
Perfect for busy households (especially if you use an automatic pet feeder)
Can leave in bowl longer
Fights plaque and tartar build up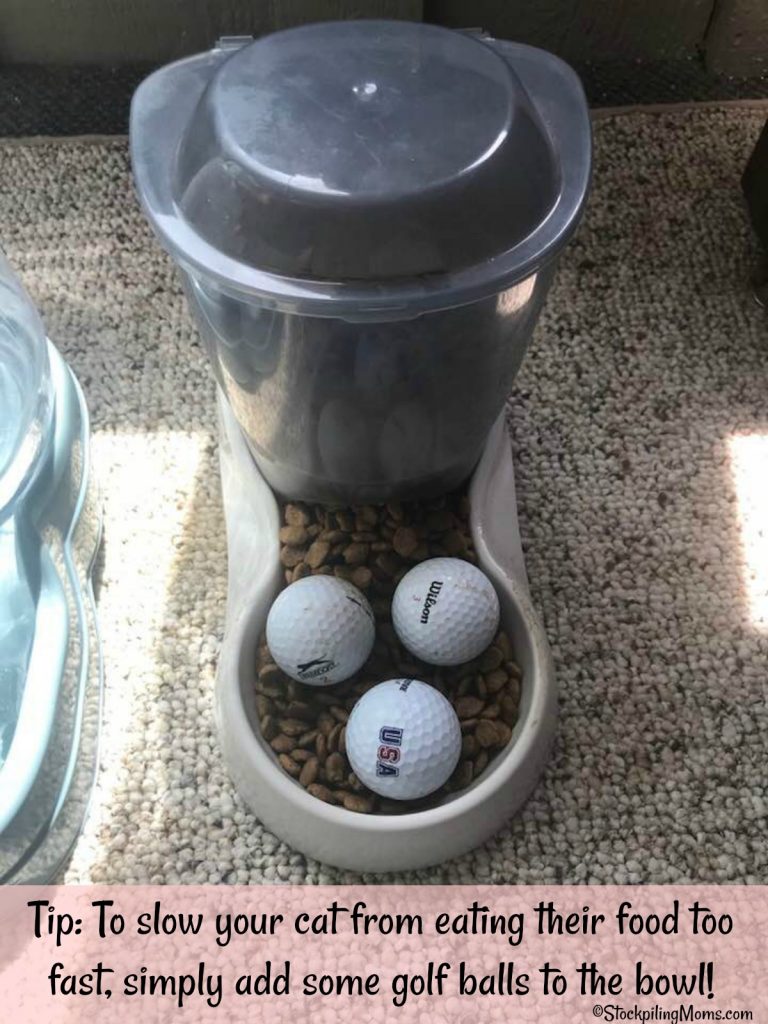 Some of our favorite cat products include:
Cat Chow Naturals Grain Free (NEW) – This is one we love because we are gluten free and like our cat to be too!
Fancy Feast 30 pk Seafood Classic Pate
Fancy Feast Filets Chicken (NEW)
Tidy Cats LW 24/7 17lb – Our favorite litter!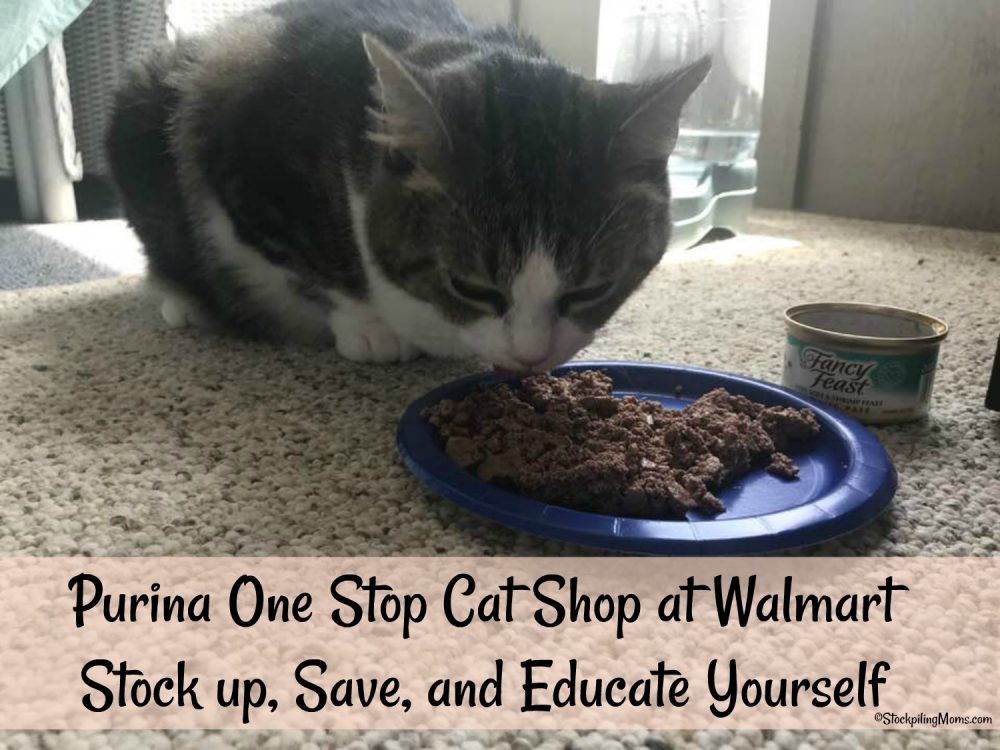 So head over to the One Stop Cat Shop at Walmart where we'll help you stock up, save, and get smarter with a Purina cat regimen! It's time to eduCATe yourself! Thanks to Walmart and Purina, you can find everything you need to make sure your cat is happy and healthy – all in one place. That is a huge Pet Mom Win for me!
Disclosure: This is a sponsored post for Purina on behalf of Mirum.
Melissa is a football and soccer mom who has been married to her best friend for 24 years. She loves sharing recipes, travel reviews and tips that focus on helping busy families make memories.