How to plan a budget friendly pirate party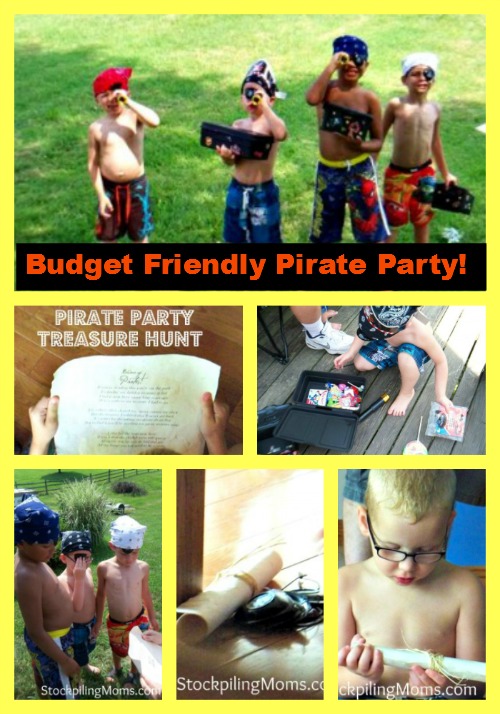 Arrrrg! Pirates only at this party! Think a pirate party will make you walk the plank financially. Well when Eli, turning 4, wanted a pirate party I put together a treasure hunt that used almost entirely re-purposed items from around the house and a few items that I had picked up at the dollar store and stored in my birthday box, a box where I store clearance and seasonal items that I plan to use for birthday parties.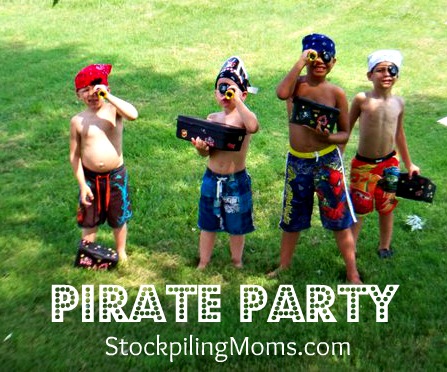 The highlight of our pirate party was certainly the treasure hunt. I used the buried treasure as the party guests' gift bags so I wanted each guest to have their own treasure box. I made the treasure boxes by painting empty wipes containers with mat black spray paint and embellishing with self adhesive jewels and pirate stickers. Inside the treasure boxes I hid candy, small toys, stickers and tattoos from my birthday box.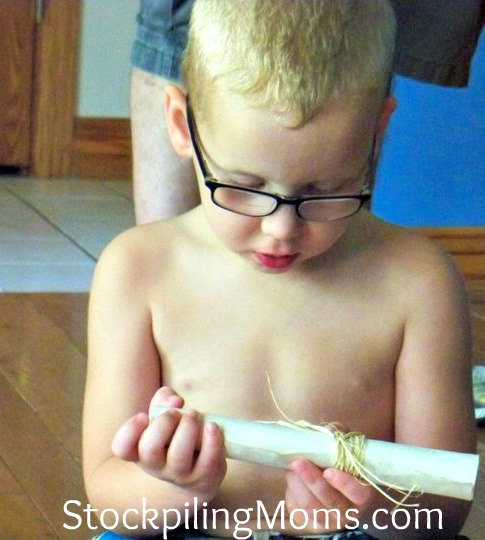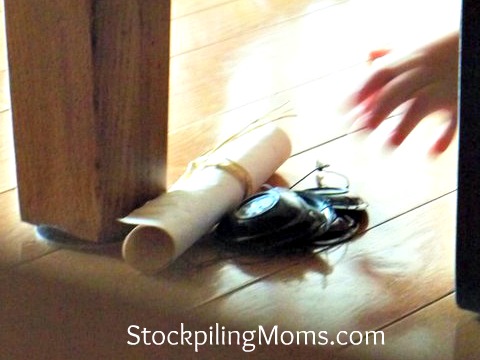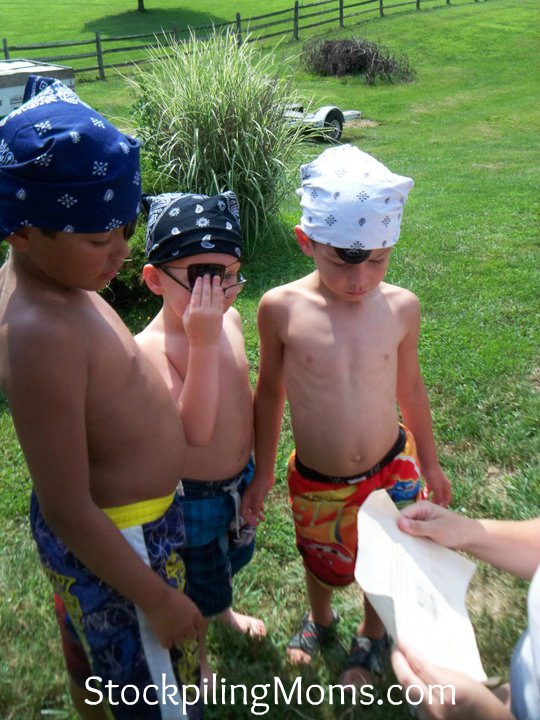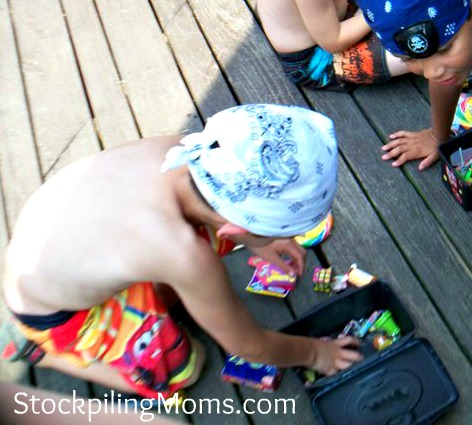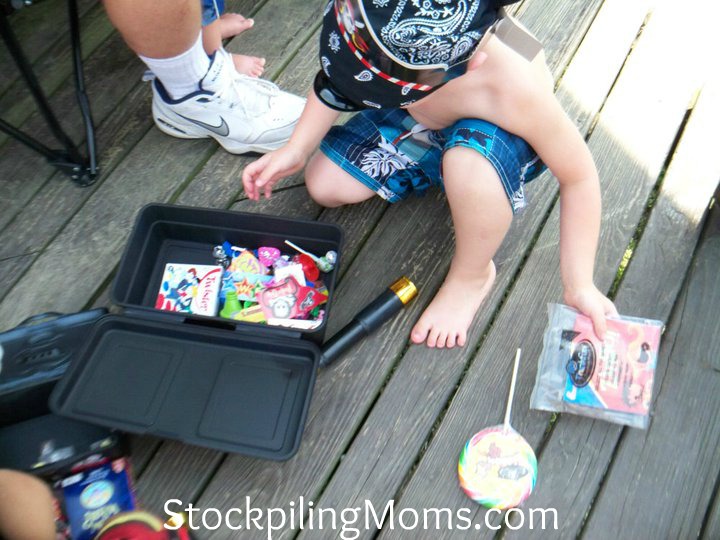 Before my little pirates found their treasures they went on a treasure hunt. I made the clues for the map by typing up rhyming clues and printing them on paper along with pirate clip art. Next I soaked the white printer paper in tea to make it look like a treasure map. The guest took turns reading the clues aloud and following them to the next item needed to be a pirate. The children found eye patches, bandanas, compasses, telescopes and finally their own treasure boxes.
Our pirate party was a huge hit for a small cost….and no one had to walk the plank.
Jayme Richerson wrote this post. Jayme is a mommy to five little kiddos…and has been blessed with a lot of birthdays parties to plan.
Here are some additional party theme ideas:
How to plan a Lego Party Part 1 and How to plan a Lego Party Part 2
DIY : Equestrian Ribbon Invitation – Derby Party
How to plan a birthday party on a budget
How to plan an owl Pajama Party
How to plan the perfect sleepover
House Party – Host a free party for your friends
Summer party planning ideas for kids
Mardi Gras Party Planning Ideas
Melissa is a football and soccer mom who has been married to her best friend for 24 years. She loves sharing recipes, travel reviews and tips that focus on helping busy families make memories.