Birthday Tree – Perfect for January Birthdays
Birthday Tree – Perfect for January Birthdays. Do you have a child whose birthday is after Christmas or in January? If so, turn your Christmas Tree into a Birthday Tree! I promise you that they will LOVE it! My son's birthday is TODAY! We celebrated by taking down the Christmas decorations last night.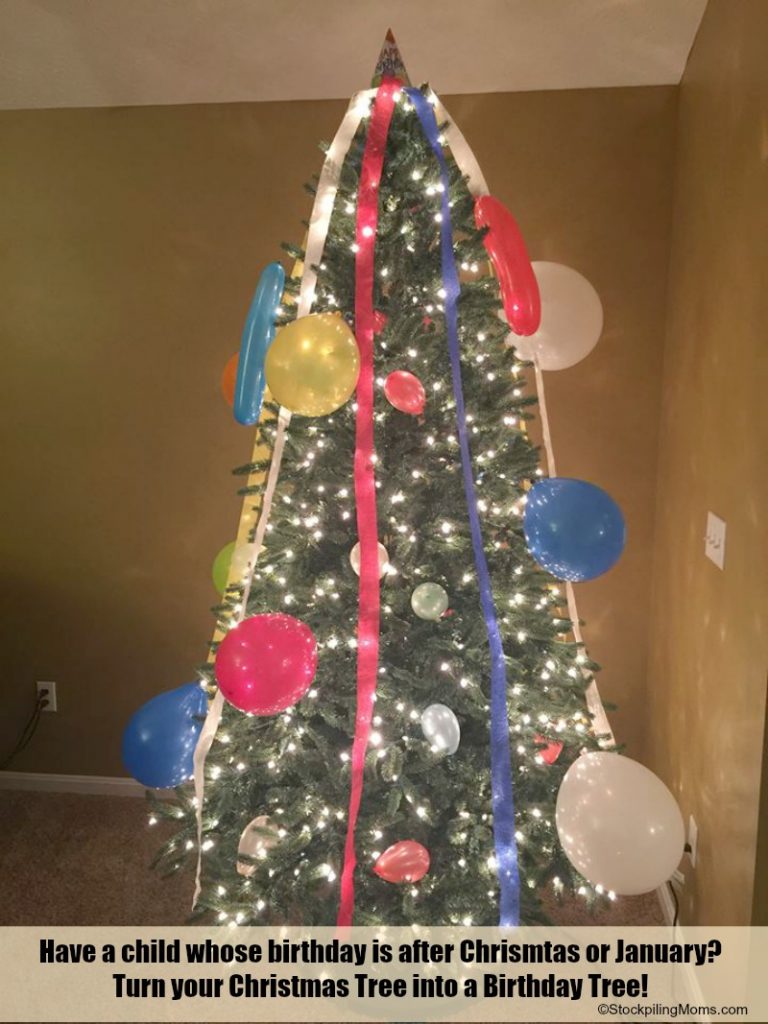 Peyton was sad because he wasn't ready for the tree to come down, but little did, he know that it wasn't coming down quite yet. After he went to bed my hubby and I decorated the Christmas Tree and turned it into a birthday tree! When Peyton come down the stairs this morning, he was so excited! I do believe we have just started a new tradition at our house!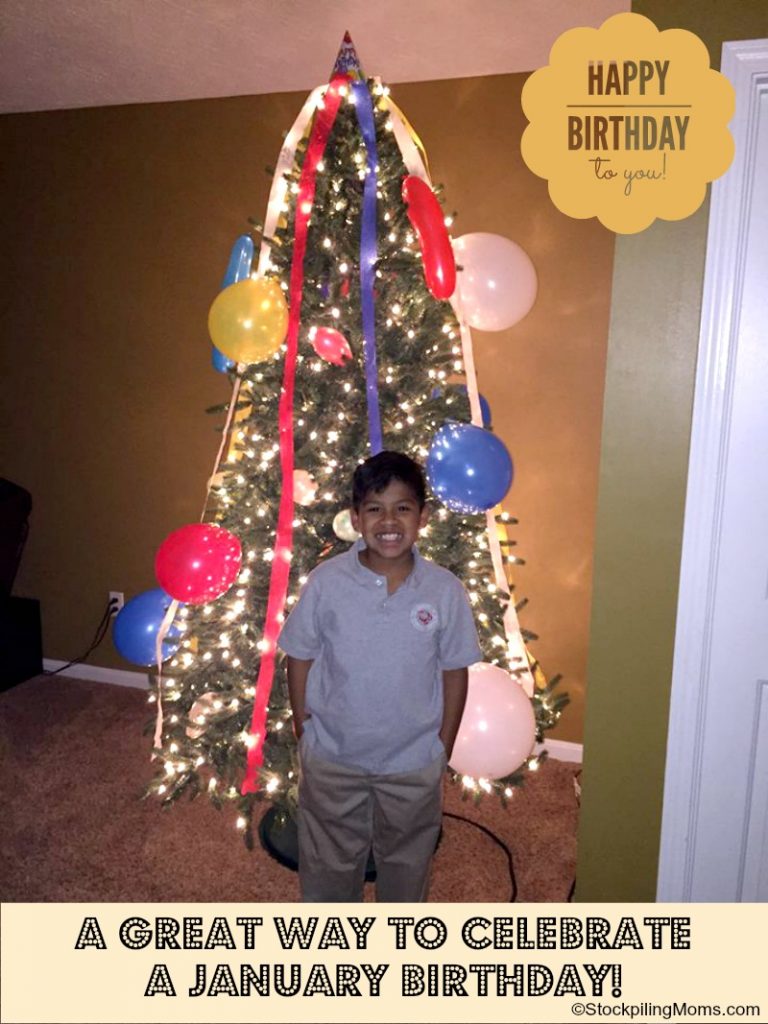 Turn Your Christmas Tree into a Birthday Tree:
It was simple to do. We took a birthday party hat and taped streamers to the inside. Then we decorated the tree with them. We used a total of four colors and did a total of 8 strips. Next, we added a variety of sizes and colors of balloons. We used everything from a 9 inch – 25-inch size. For the 9-inch size (water balloon) we just tucked them into the tree. Be careful because if you push them too hard, they will POP! Then we used Christmas tree hooks to attach the larger size balloons as "ornaments".
When Peyton saw the tree this morning, he was really excited! It is a special gift you can give to your birthday child that doesn't cost you much. Often times children with birthdays close to Christmas get overlooked. We always go out of our way to celebrate Peyton's birthday, and this is just another great way to celebrate our greatest gift!
More ways to make your birthday child feel special:
Birthday Present Marshmallow Popcorn Ball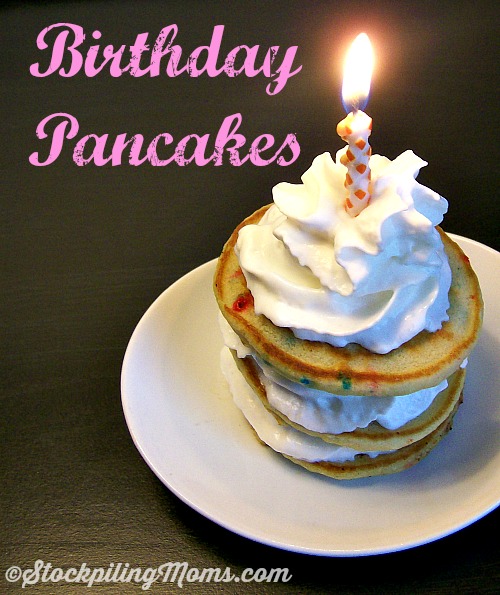 More Party Tips and Ideas
How to host an Ice Cream Party
Birthday Party Tip for Ice Cream
Star Wars Party Laser Obstacle Course
40th Birthday Party Decoration Idea
5 Tips for Frugal Party Planning
How to plan an owl Pajama Party
Calling All Artists for a Colorful Birthday Party
Melissa is a football and soccer mom who has been married to her best friend for 24 years. She loves sharing recipes, travel reviews and tips that focus on helping busy families make memories.