How to Budget for a Cash Only Christmas 
Look below at some helpful tips on how to budget for a cash-only Christmas, and see why paying in cash and avoiding credit and debit cards is an ideal way to go for the budget-conscious. Have you ever heard the saying, "Cash is King?" When you pay for items in cash, chances are you will spend less and be more aware of your spending habits.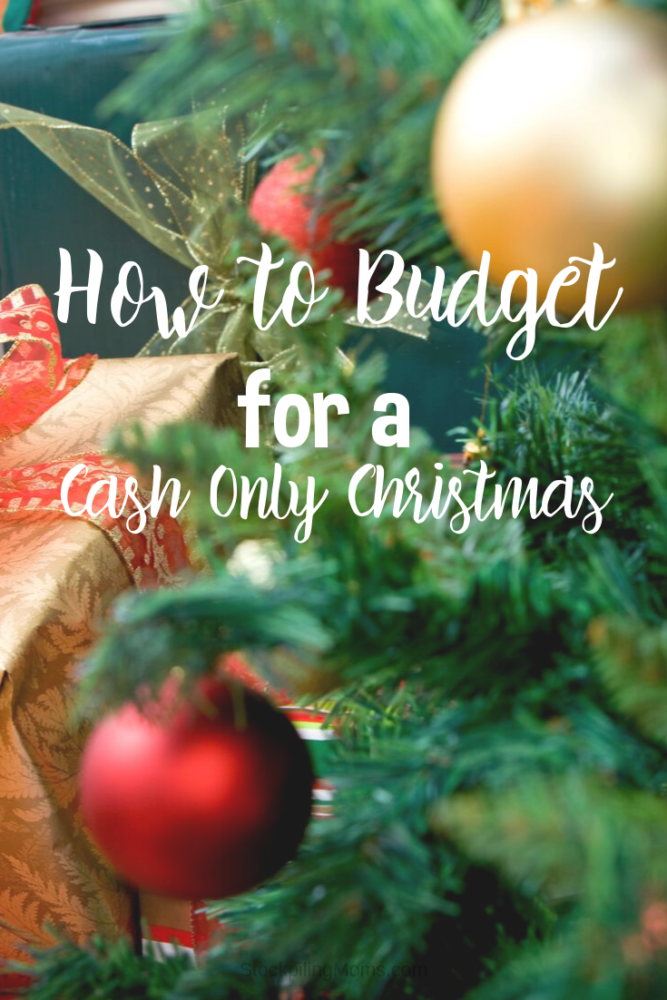 How to Budget for a Cash Only Christmas
Paying for items in cash is a great way to keep your budget in check and avoid credit card traps, which is why you should try implementing this budgeting and payment method throughout your holiday shopping activities.
Create your monthly budget
When creating your monthly budget, list your take-home income along with all of your necessary bills and expenses. These expenses include food, housing, utilities, car payments, and other essentials. Subtract the amount of these expenses from your take-home pay.

Look at the balance that remains after these expenses are paid. From this balance, you will create your holiday shopping fund. This is the amount you will use to pay for holiday gifts in cash!

Create your shopping list
Now, make a list of all of the people you need to shop for this holiday season. Put the priorities on the top of the list and work your way down. Priorities would be family while perhaps co-workers could go down towards the bottom of the list. This doesn't mean these people aren't important to you, it just means you need to focus on family gifts first before buying co-worker gifts.
Set a dollar amount next to each name
Take a look at the holiday cash fund you created in step 1. You now need to divide this amount up and put a dollar amount next to each name you need to buy for. The idea is to keep this dollar amount as small as possible and create a challenge for yourself to find a gift that sticks within that budget.
Find ways to supplement your cash fund
If you are concerned that there isn't much in your fund after you create your monthly budget, you may need to supplement it. A few ways to do this can be selling items you no longer use or need on Facebook Marketplace, or selling clothing you no longer wear to consignment shops. Any extra cash you can add to your fund will help.
Start shopping
Safely store your cash and set sail to shop. Remember to use coupons and coupon codes when you shop for extra savings. Always compare prices, browse those sale ads, and don't feel pressured into chasing after a deal if you think a better one may come along. The idea is to stretch your cash as far as you can, so you aren't drowning in credit card debt when the holiday season is over.
Track your spending
As you buy gifts, be sure to save receipts and track your spending. Check off names as you find a gift for them and be sure you are continuing to use only cash as you shop. If you run out of cash, pause your shopping until you can refill your cash stash. It's just that simple. Avoid charging gifts. You will be so glad you did when the new year arrives!

Are you ready to enjoy a debt-free new year? Then consider these tips for budgeting for cash only Christmas this year, and see how easy it can be!
More Christmas Tips:
Melissa is a football and soccer mom who has been married to her best friend for 24 years. She loves sharing recipes, travel reviews and tips that focus on helping busy families make memories.