How To Afford To Send Your Kids To Private School
These tips for How To Afford To Send Your Kids To Private School will make a huge difference in how you manage your finances to give our child the education you feel they deserve. While public schools are great in so many areas and ways, there are instances where a private school education is truly better for your child. To afford what may seem like a splurge to some, means you have to make changes in other areas of your budget. These changes aren't as difficult as you imagine, and these tips will help you manage.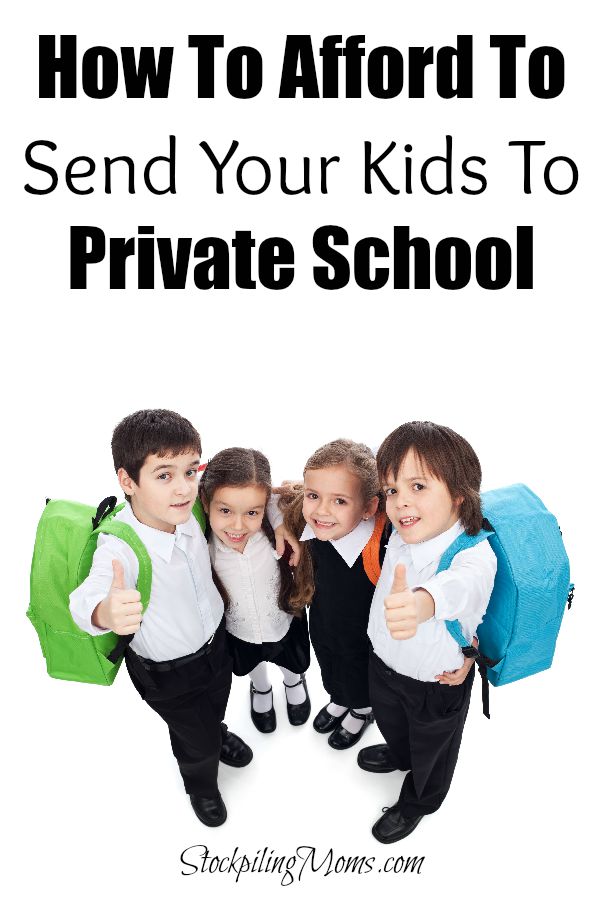 How To Afford To Send Your Kids To Private School
Menu plan and streamline your grocery budget. We give you great menu plans every week that are easy and frugal. Take advantage of these and other menu items you already know you love to create healthy, budget friendly meals that everyone will enjoy. By using sales on meats, produce and cooking meals from scratch you can easily create a budget increase of $100-$150 a month in no time. This can easily pay for part of the monthly tuition.
Cut out expenses related to entertainment. Skip the movies out, miniature golf or even cable and satellite television. Instead choose a streaming service for television, and play board games or card games at home. Focus on time together more than the expensive things you can do outside the home. While you should still save for a family vacation, make it a closer location, shorter trip or use more discounts, coupons and rewards programs to save your bottom line.
Barter with the school. Did you know that many private schools have work study programs, volunteer programs and even teacher discounts? If you can volunteer to teach a class like art, music or even drama at the school, they may be willing to discount the tuition costs for you. Older students may volunteer to help in the cafeteria, clean up classrooms or even tutor other kids for a discounted tuition rate. It never hurts to reach out and ask. Some private schools even offer tuition discounts if you are a member of the affiliated church or organization.
Take on a part time second job. This one is the hardest to do, but for some it may be the only way to manage. A second job will take you away from your family, but there are some great alternatives you can do online or from home. Babysitting in your home, crafting and selling at local fairs and carnivals, or even blogging and writing as a freelancer are all easier to manage from home. Another idea is to sign up as a substitute school teacher. This is a great way to work while your kids are in school.
These tips for how to afford to send your kids to private school are easy to implement into any routine and budget.
Finance Articles You May Enjoy:
How To Start A College Fund For Your Children
Melissa is a football and soccer mom who has been married to her best friend for 24 years. She loves sharing recipes, travel reviews and tips that focus on helping busy families make memories.