Holiday Stocking Stuffer Gift Guide for Adults 2017
This year we have created a Holiday Stocking Stuffer Gift Guide for Adults. It is almost that time again! Christmas will be here before we know it! Don't forget the adults at your house.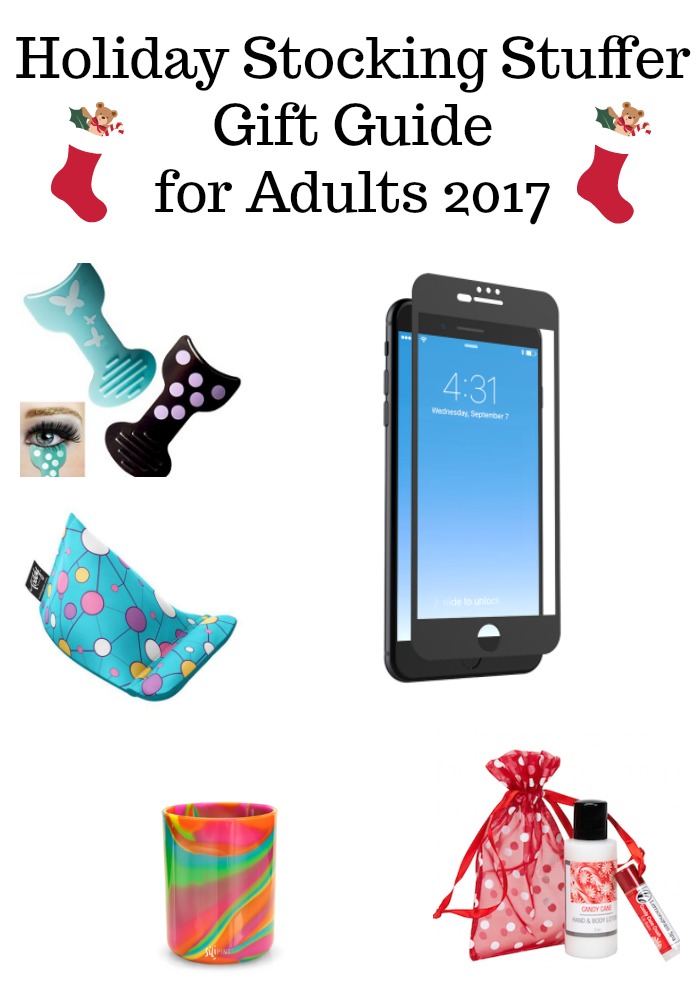 You are never too old for a stocking at our house! I like to shop at the dollar store and dollar bins for the majority of my Stocking Stuffer Shopping however we always place an item or two into our stockings that we know the adults will love! My husband is great about placing jewelry in mine. I hope this list will help you with unique Stocking Stuffer Ideas for Adults! The biggest tip we can give you is that you start shopping for next year the day after Christmas. Pick up as many clearance and discounted items right after the holiday when they get marked down. We hope you enjoy this holiday stocking stuffer gift guide for adults.
Stocking Stuffer Gift Guide for Adults:
Honey Gummies – The first gummy candy that lists honey as its primary ingredient and are made without gelatin and peanut free. If you are looking for a delicious treat for Christmas Stockings this is it! Available in Assorted Fruit and Sour Berry flavors. The suggested retail price $4.99 for a 6 oz package. You will fall in love with the clean and delicious taste. There is nothing artificial, non -GMO, no high fructose corn syrup or gluten and they are made with love.
Dark Chocolate Honey Patties are made with only three ingredients: honey, cacao and a little bit of flavor. The patties do not contain dairy, artificial ingredients or gluten. They are peanut free and are made with 99% cacao and sweetened only with honey. Available in Original, Mint and Raspberry flavors. The suggested retail price $5.99 for a 4.5 oz package. Trust me you will be glad you gave these a try! There is nothing artificial, non -GMO, no high fructose corn syrup or gluten and they are made with love. This is the perfect holiday stocking stuffer gift for adults.
Candy Cane Wishes Set –
The perfect stocking stuffer for everyone on your holiday list! This set includes a travel sized Lemongrass Spa Candy Cane Peppermint Hand & Body Lotion paired with a Candy Cane Lip Balm in tube. The set comes packaged in an organza gift bag and ready to give to that special someone. This would make a great teacher gift too! Made with non-toxic ingredients. These products are gluten free, paraben free and organic. It has to make our
holiday stocking stuffer gift guide for adults.

Twinings Tea – Offers a variety of holiday inspired tea blends from Winter Spice to Peppermint Cheer. They are perfect for winter! My all time favorite is the Christmas Tea! It has an amazing blend of sweet and savory spice flavors of cinnamon and cloves. My Mom and I drink this every Christmas season! They also have winter spice, which is a blend of sweet apple flavor and savory cinnamon, cardamom and clove spices. Another favorite is Peppermint Cheer. Celebrate the season with the smooth, creamy taste of this vanilla flavored peppermint tea. An finally Holiday Berry. Lift your spirits this season with the irresistible fruit flavors of this mouthwatering tea. Best of all the price is only $3.19 per box! You can give the gift of all four and a nice mug and the tea fanatic on your list will be happy on Christmas morning.
In-Ear Wireless Earbuds – Offer wireless Bluetooth 4.1 connectivity, robust sound, IPX2 sweat resistance, a built-in microphone with background noise reduction technology, and volume and track controls. They make the perfect gift for the music lover on your list!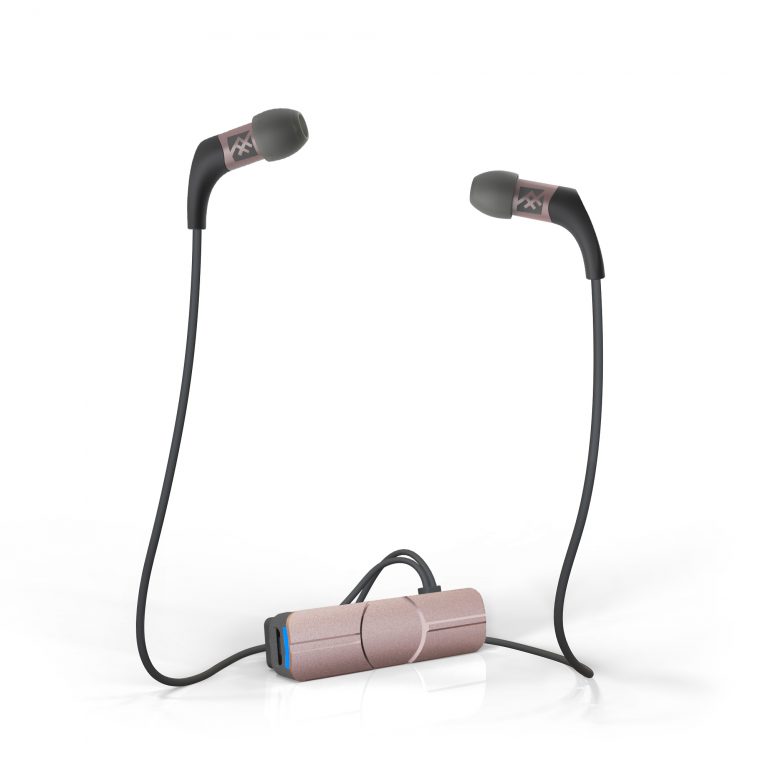 Resound Wireless ($29.99 SRP) – Designed for those who prefer reliable, quality sound in a discreet package, the low profile Resound Wireless earbuds offer a slim, subtle style and sit comfortably in the ear. Constructed from lightweight aluminum for a premium look and feel, the Resound Wireless earbuds feature 5.5mm drivers, an impressive 10-hour battery life, and are available in rose or charcoal.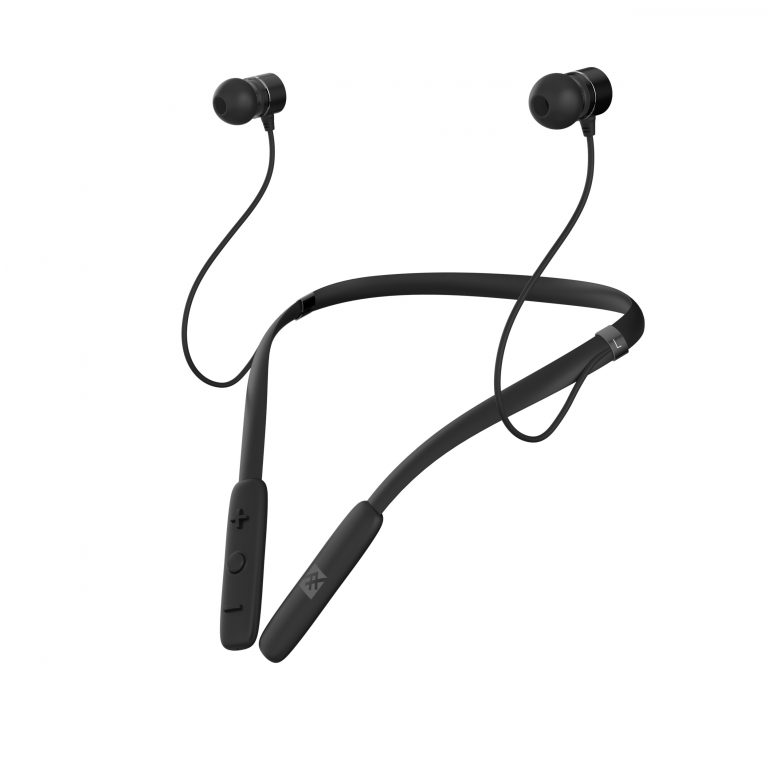 Flex Force Wireless ($29.99 SRP) – For those who prefer a wireless around-the-neck solution, the Flex Force earbuds are a low profile, lightweight option that feature 8mm drivers and 8 hours of battery life. The Flex Force around-the-neck earbuds include magnetic earbud tips that stay in place when they're not in use, and are available in black or white.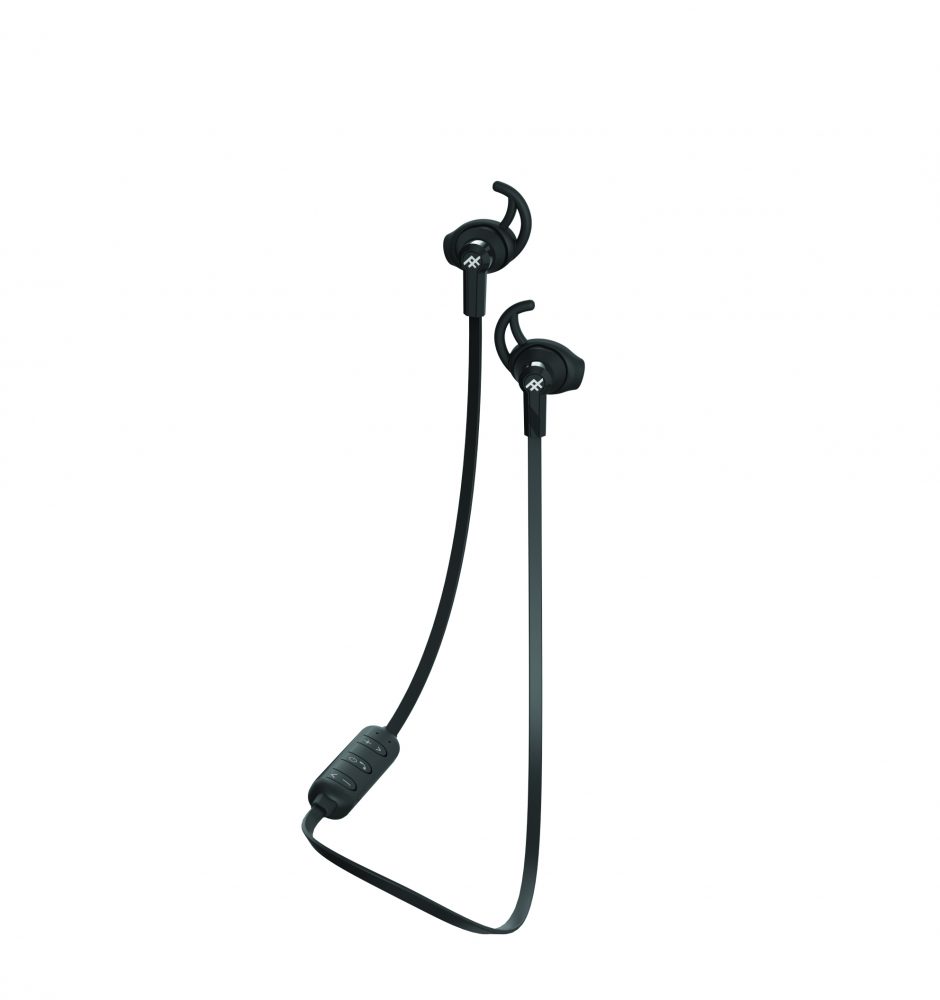 Free Rein Wireless ($19.99 SRP) – These convenient earbuds have comfortable wing tips that ensure a secure fit, 10mm drivers and 5 hours of battery life. The Free Rein Wireless earbuds are available in black or white.
Over-The-Ear Wireless Headphones – Two new easy-to-use headphone models offer an ergonomic over-the-ear fit, adjustable headband, an IPX2 sweat resistance rating, Bluetooth 4.1 and foam-layered earcups for a comfortable fit. These are my sons favorites!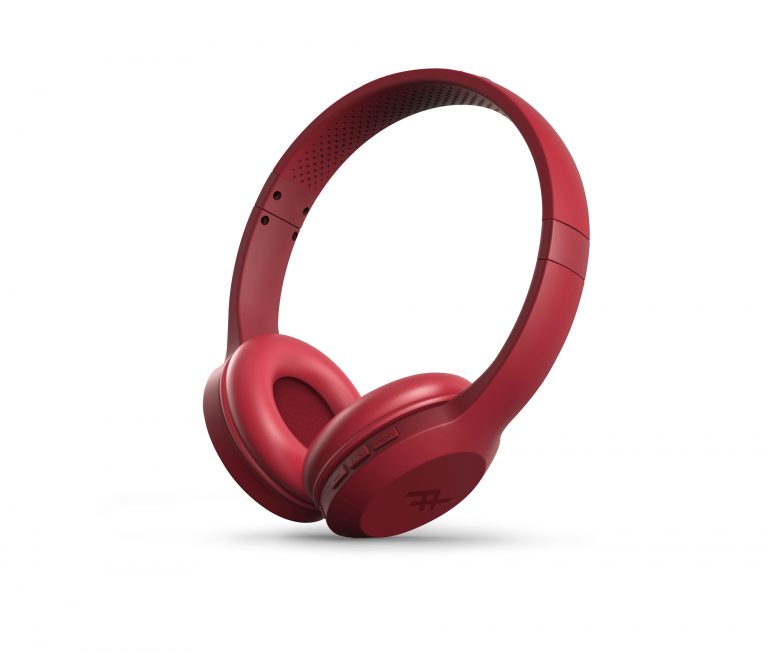 Resound Wireless Headphones ($34.99 SRP) – For music aficionados who want to hear highs, lows, and mid-tones, these premium wireless headphones feature powerful 40mm drivers, soft touch texture, a built-in microphone, and 20 hours of battery life. The Resound Wireless Headphones can be used wireless or wired, feature on-ear controls, and are available in black or red. This is the perfect holiday stocking stuffer gift for adults.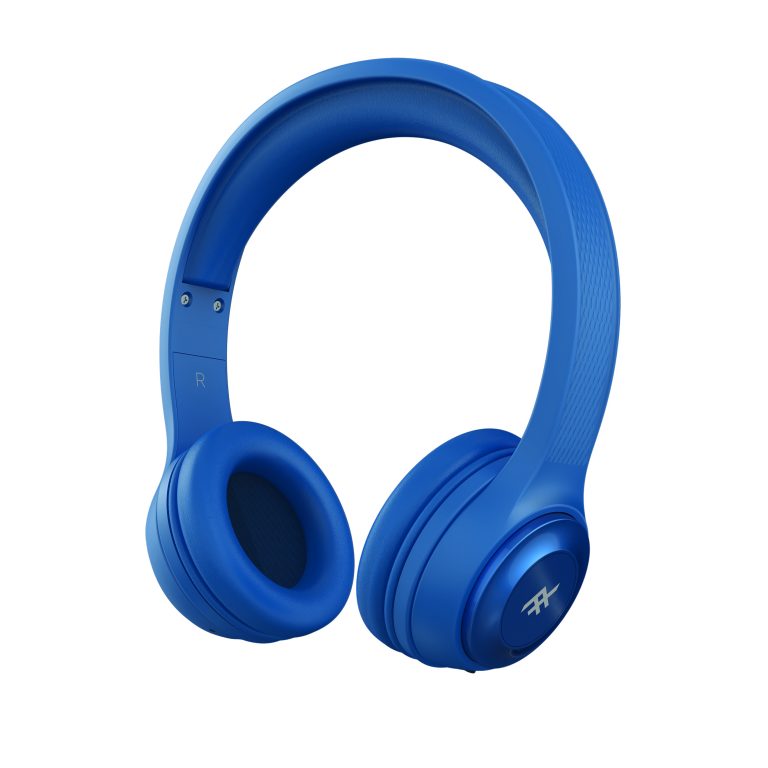 Toxix Wireless Headphones ($24.99 SRP) – For the everyday listener, these classic wireless headphones feature a built-in microphone, 30mm drivers and 10 hours of battery life. The Toxix Wireless Headphones can be used wireless or wired, have on-ear controls, and are available in black or blue.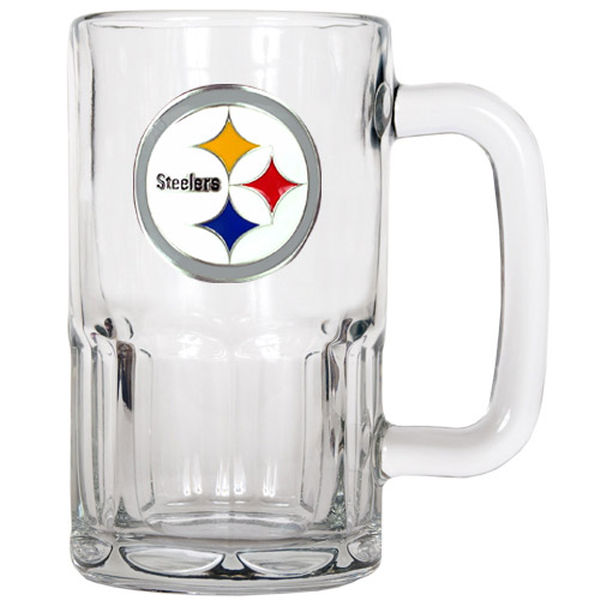 Root Beer Mug –
Chill out with your favorite beverage at the next watch party with this 20oz. Root Beer Glass. Its embossed logo will show everyone you're a serious fan.
–
At only $21.99 you are sure to have a happy sports fan on Christmas morning when they find this in their stocking. Fill with their favorite candy for the ultimate gift idea!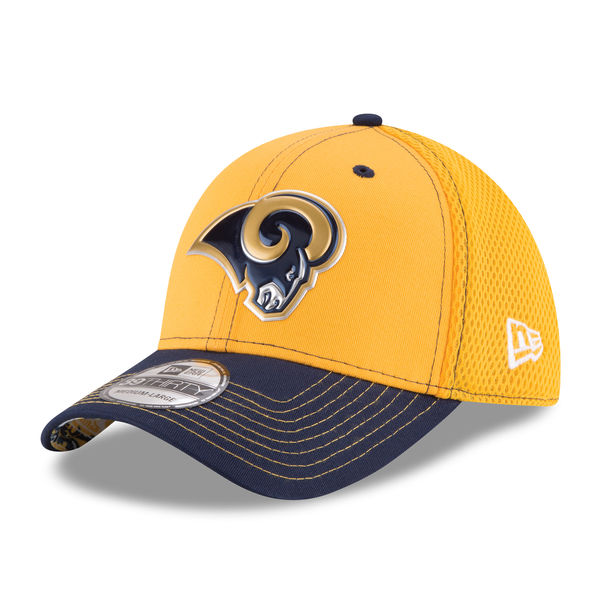 Flex Hat – Get ready for another game day with this sweet NFL Kickoff Neo 39THIRTY flex hat from New Era. This hat features team graphics and sleek team colors for a uniquely authentic look. – $31.99. Sure to be a hit on Christmas morning!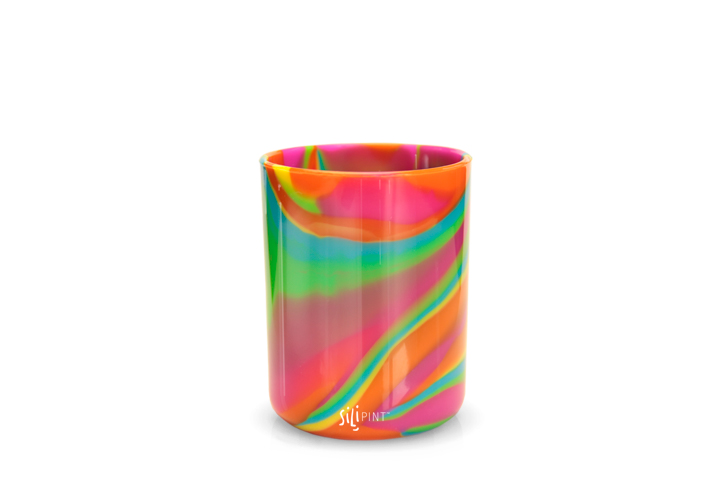 Silipints – This is a brand that is great for families. These products are toddler-proof, unbreakable, and lifetime guaranteed, not to mention the swirling color combinations and fun designs that kids love to hold and look at. Being dishwasher, oven, grill, freezer, and microwave safe, they're great for busy families looking for a reliable and eco-friendly product. They are perfect for everyone on your gift list. You will love easy they are to use and your kids will too! Makes for a fun and unique stocking stuffer.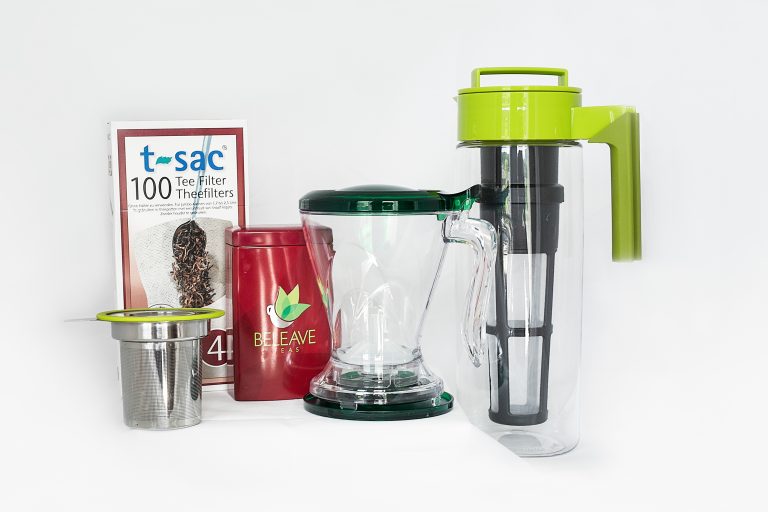 Beleave Teas – If you have a tea fanatic on your shopping list this is for you! Beleave is committed to providing you with gourmet loose leaf tea accessories and blends from the finest sources in the world. Their loose leaf tea blends contain a variety of leaves and other fresh ingredients that offer an unparalleled aroma and flavor experience, and because you're choosing loose leaf tea over pre-bagged varieties, you're also enjoying enhanced health and wellness benefits. Quite simply, when you trust their loose leaf teas and accessories, you're getting products you can BELEAVE in. You can choose a sampler pack for only $10 and you can customize a tin too! They offer BLACK, OOLONG, GREEN, WHITE, HERBAL TISANES, CHAI TEA, DARK TEA, ROOIBOS, HONEYBUSH and PUERH teas! This is a small company owned and operated by a woman and you know I love to support shopping small!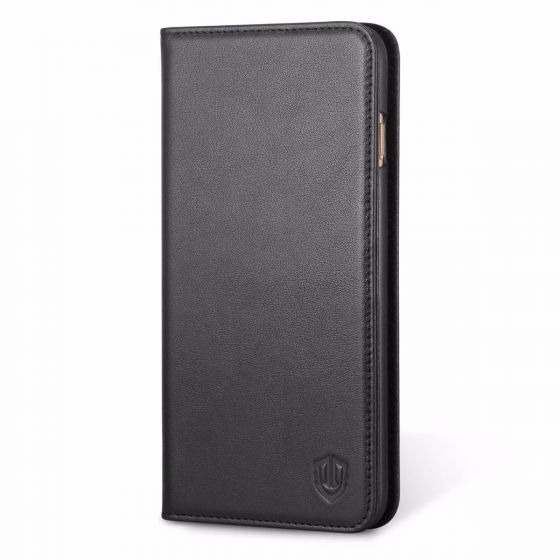 Sleek phone case – My brother actually has one of these phone cases and he LOVES it. Not only does the genuine leather phone cases looks nice, it is useful too. Perfect for Apple and Samsung phones. They now also have some new leather case and TPU dual layer back cases for Galaxy S8 and S8+ as well. All of their cases are quality, stylish and durable. The 3-in-1 leather cases can function as phone case, wallet and kickstand at the same time. Trust me your college student will love this case!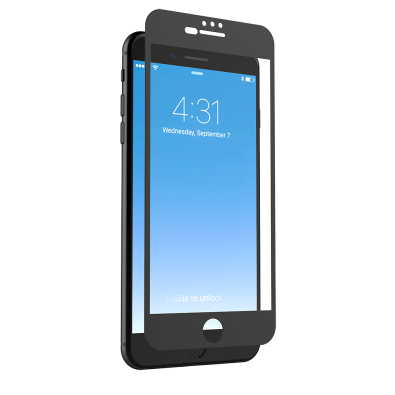 Cell Phone Protection. We have these on all of our cell phones and it is the best "insurance" money can buy! I am in LOVE with the InvisibleShield Glass+ Luxe because it features a smooth, durable polycarbonate frame that provides edge-to-edge protection and helps eliminate chips and cracks. If you have EVER dropped your phone (and who hasn't) this is the best protection that I have found in terms of keeping the face of your phone from being damaged. It has a smooth tempered glass surface provides maximum, high-definition image clarity and touch sensitivity. It is designed in several colors that perfectly complement your phone: including Matte Black, Matte White, Rose Gold, Gold and Titanium. It is available for the Apple® iPhone® 6/6s/7 and the iPhone 6 Plus/6s Plus/7 Plus.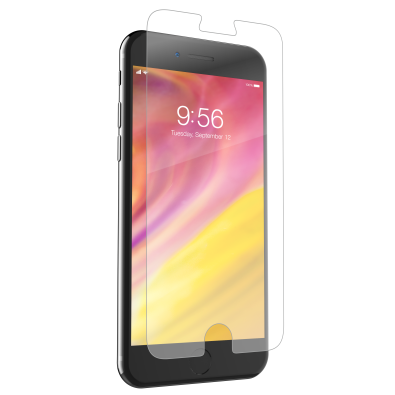 Another great option is the InvisibleShield Sapphire Defense. It is perfect for the butter fingers in your life, the Sapphire Defense screen protector includes new indestructible Defense Matrix technology and delivers 7X the shatter protection. The Sapphire Fusion provides a smooth, glassy feel so you get unbeatable scratch protection as smooth as glass. It is the first of its kind. It is developed with advanced aerospace-grade technology, Sapphire Defense incorporates the clean, clear, protection of tempered glass. Best of all if your Sapphire Defense gets worn or damaged, ZAGG will replace it for the life of the device. That is so important when it comes to college students because they are rough on their phones!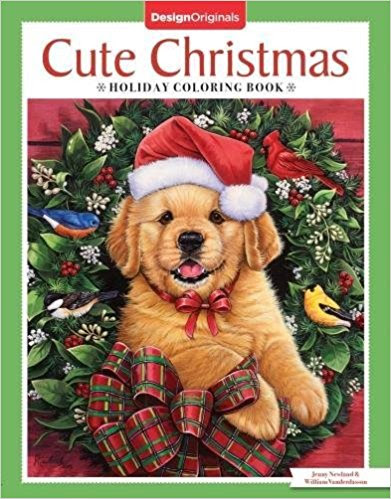 Adult Coloring Books – They are all the rage and perfect for relaxation. These cute Christmas coloring books, featuring the artwork of several award-winning artists. Cute Christmas Holiday Coloring Book by Jenny Newland and William Vanderdasson and Santa's Kitty Helpers Holiday Coloring Book by Kayomi Harai join Fox Chapel's imprint DesignOriginals to help ring in this holiday season!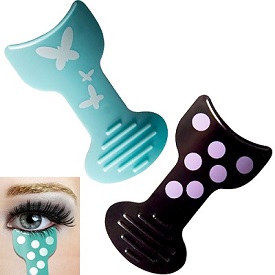 Flutterby Mascara Shield – Solves that age-old problem that just about every person who uses mascara experiences – mascara smudges on the upper and lower lids during mascara application. It always happens to me so I was so excited to learn of this company. This unique product appeals to all ages. The easy to use Flutterby Mascara Shield prevents mascara smudges on the upper eyelids and under the lower lashes during application. It helps to eliminate clumps by combing lashes against the shield with the mascara wand. It makes the perfect stocking stuffer for the makeup lover on your list

Personalogy Party Game –
Perfect for icebreakers, stocking stuffer & relationship booster. The Party game is an instant mixer, perfect for awkward social situations, dinner parties, singles finding love, couples date-night, travel, as a hostess gift, or birthday gift. The Family Fun Game is great for conversation and laughter at family mealtimes, holiday get togethers, road-trips, vacations and best of all avoiding the inevitable Family Feud. Personalogy Games made Amazon's Best Seller Top 100 Card Games for 2015.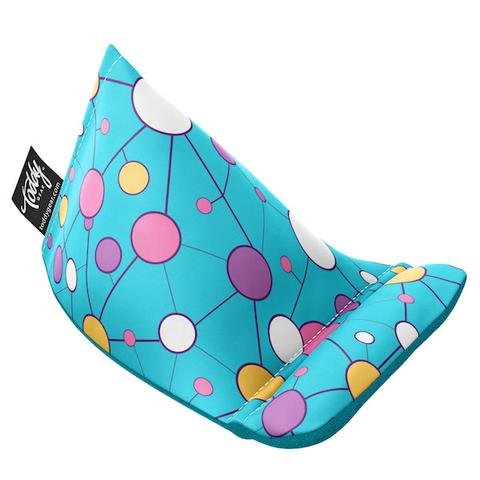 Toddy Gear – If you have technology (and who doesn't) then this is the perfect stocking stuffer for everyone on your list! The WedgeTM Mobile Device Stand, this beanbag-like stand props your smartphone at an ideal viewing angle and offers a screen-cleaning microfiber on the bottom. Toddy Charge & Sync Cables, eliminating personality-free charging and equipping you with a charging cable that is truly your own. Smart Charge Power Banks, keeping you from powering down when you can least afford it, while promoting your own sense of style. Trust me these items will be a HUGE hit!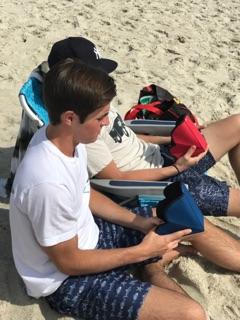 Shady Smart – Speaking of technology. The Shade Smart is going to be another huge hit in stockings this year ! This brand new patented phone accessory by Shady Smart, that STOPS GLARE, SHIELDS from PRYING EYES and PROTECTS from DAMAGE and the ELEMENTS. Sign me up! I am always looking for something to use pool side or on the soccer field at practices. Smartphone users are forced to endure extremely frustrating screen glare created by the sun's rays. Now you can finally use your phone with ease, at the beach, on a boat, or venturing outdoors, while in the warmth of the sun. Perfect for poolside! It provides privacy – shields from prying eyes while in close proximity to others such as when traveling by plane. It saves money – the padded wraparound design helps prevent from expensive phone damage such as cracked screens. It is extremely convenient & transportable – small enough to fit into a pocket and lightweight. And best of all it is invented by an 88 year old grandfather of 10. That melts my heart immediately! If you are looking for a fun gadget for stockings for everyone on your list, this is it! Shady Smart retails for $19.99.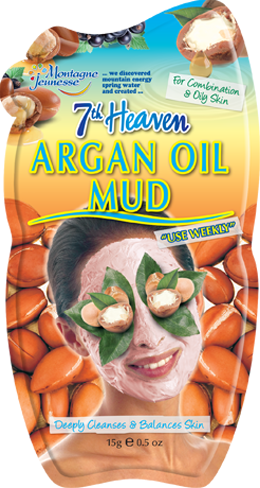 Argan Oil Mud Mask by 7th Heaven is a great option. This mask provides a cleansing and balancing formula for oily and combination skins. They come in easy to transport single serve sachets, so it's great for one time use or even travel. Perfect to hydrate skin this winter.
I hope you enjoy this Holiday Stocking Stuffer Gift Guide for Adults.
MORE CHRISTMAS IDEAS:
101 Stocking Stuffer Ideas for Girls
101 Stocking Stuffer Ideas for Boys
50 Stocking Stuffer Ideas for Teens
50 $1 or Less Stocking Stuffer Ideas
50 Stocking Stuffer Ideas for Baby
15 Handmade Stocking Stuffer Ideas
50 Stocking Stuffer Ideas for your Pet
Stockpiling Moms can be found in all your favorite places. Hop on over to Instagram and follow the fun. We love posting memes, family fun, travel, and whatever we are feeling that day. Pinterest is also an amazing place to visit Stockpiling Moms. This is where you can pin all your favorite articles from our Food, Travel & Lifestyle Blog.
Disclosure: This is not a sponsored post but it does contain some affiliate links. Regardless these items are 100% our own opinion.
Melissa is a football and soccer mom who has been married to her best friend for 24 years. She loves sharing recipes, travel reviews and tips that focus on helping busy families make memories.