Living my life gluten free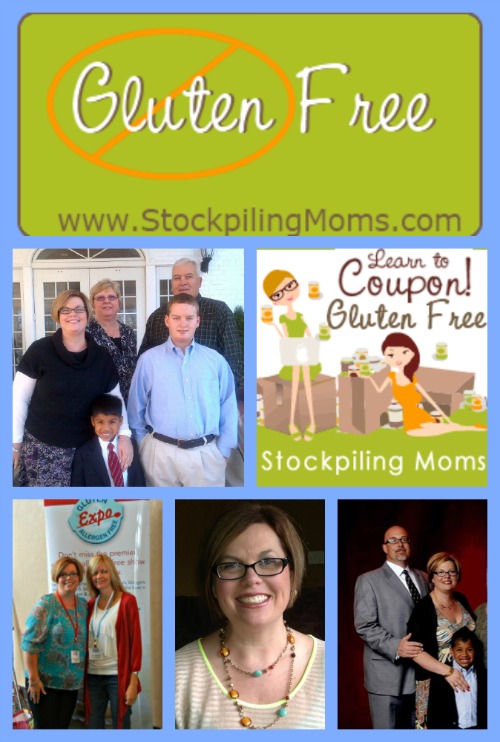 Living my life gluten free. I am sure many of you have noticed that there have been several new Gluten FREE recipes and tips and deals being posted on the blog lately.
Living my life gluten free:
In late September early October, I was very sick and couldn't get better. After going to my general doctor 3 times in 2 weeks I was referred to a specialist. I lost 10 lobs in 12 days, and I was feeling like my life was spinning out of control. I endured many tests, and the end result came up with nothing is wrong. Knowing that something was WRONG I turned to alternative medicine.
I started seeing a new chiropractor and turned to the support of good friends and the internet to figure out what was wrong with me. In the end my Chiropractor suggested I may have a gluten intolerance or Celiac Disease. I went back to my doctor who tested me and confirmed what my chiropractor thought and then began my new journey of eliminating gluten from my life.
Prior to my positive test result I did 6 days off gluten and 1 day "on" gluten to see if it truly was the gluten that was causing my problems. I paid dearly for the "1 day on" gluten. I was in DENIAL! How could it be gluten? I "tried" eliminating gluten but was constantly having attacks so on November 27, 2011, after a painful Thanksgiving I finally made the decision to go completely gluten free. I find that ironic for a coupon queen to choose Black Friday to make this kind of life change.
So the Gluten Free journey began. I made a lot of mistakes at first (not realizing that a product had an ingredient that contains gluten) and it is still a learning process for me to say the least. At first we thought I had a gluten intolerance but I have since learned that I am Celiac.
What I can tell you is that I have never felt better. Being "off gluten" for me has caused me to have more energy, sleep better and feel better. Of course the downside to living a gluten free lifestyle is that it is harder to stockpile and find coupons for gluten free food. However it is not impossible! I plan to share my journey with you. Of course the main focus of our blog remains the same and our mission is to help you save money to stretch your family budget and live a savvy lifestyle. Adding Gluten Free to the blog I hope is just a nice addition for those of you who share the journey with me.
I would love to know if you are Gluten Free or if you have a family member that is? Does saving money on Gluten Free interest you? I can't wait to hear about your journey too!
Melissa is a football and soccer mom who has been married to her best friend for 24 years. She loves sharing recipes, travel reviews and tips that focus on helping busy families make memories.