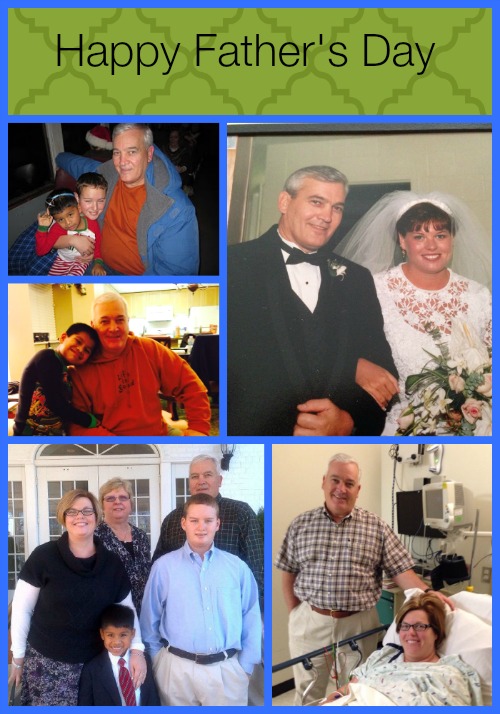 Father's Day Traditions – The Man Cave. My dad holds a very special place in my heart. I guess they say that little girls love their daddies and that was always true for me. I am now 40+ and enjoy my relationship with my father even more as an adult. He is so kind and supportive and always there when I need him. I love watching my son interact with my dad, and they have a really special relationship. They love to play games, fish and swim together. My son really enjoys his grandpa time, and I am so thankful for the relationship that they have.
Father's Day Traditions – The Man Cave:
With Father's Day around the corner, it is a time to celebrate Dads! I love Father's Day, because it is an opportunity for me and my son to shower my husband with appreciation, including, of course, a Father's Day Gift for Dad.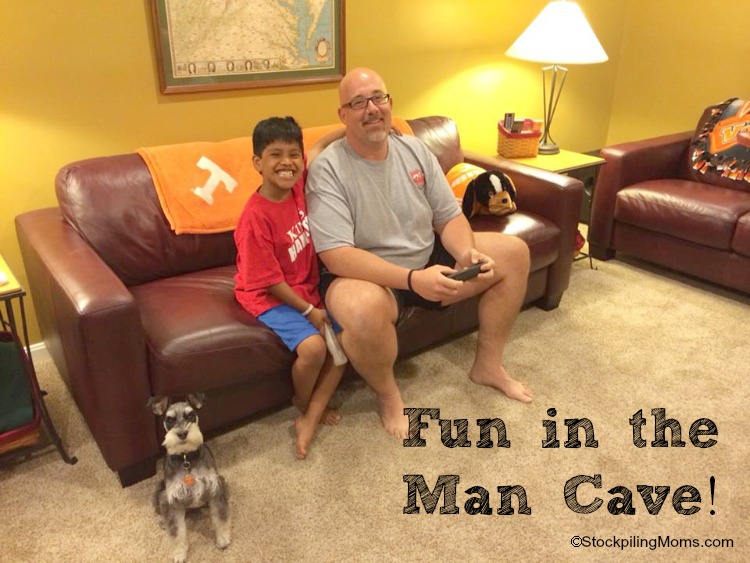 Father's Day Traditions
Every year for Father's Day we start with a HUGE breakfast for my husband. All of his favorites are there, including biscuits and chocolate gravy! My husband is from the South and grew up enjoying this sweet treat. I fix it for him once a year on Father's Day. Next, it is a day for my husband to hang out in his Man Cave. Does your husband have a Man Cave? It is seriously my husband's (and now my son's) favorite place to hang out!
It is the ONE room in our home that I really don't go in often. I give them the freedom to hang out there together and let them do their thing. The Man Cave is really my husband's favorite room of the house. He loves to go down there and hang out, watch movies and play video games. Right now, my husband is trying to decide between a PS4 or the Xbox One to add to his Man Cave. If you are looking for some ideas for dad, I would suggest selecting a few items for his own Man Cave to put a smile on his face.
My husband's Man Cave is a media room. However, my dad's Man Cave is his workshop, where he stores all of his tools and spends countless hours building things. What I find is that each man has his own style of Man Cave. Some are in the garage, some in the basement and others are spare bedrooms. They can be anything, from a fitness room to a music room.
What is a Man Cave?
A Man Cave is a space that a man loves. It is his "sanctuary" or "safe haven." It is generally a specially equipped garage, spare bedroom, media room, den or basement. It is a room within the house where men can do as they please without the "fear" of upsetting the female of the house in terms of décor or design.
I love this definition because it is so true. Both my dad and my husband have a Man Cave, and they literally hang whatever they want on the walls and decorate it how they want, and my Mom and I say NOTHING to them about that space. It is truly their Man Cave. My husband has his decorated with lots of sports items and leather sofas. It is place where he loves to relax, especially on the weekend.
At the end of Father's Day, after my husband spends time in his Man Cave, we always end the evening with a huge Father's Day Grill Out and of course no Father's Day is complete without dessert! My son always makes my husband a gift and card, and I always purchase a gift for him, too. It is a day that we spend celebrating Dad all day long!
What are your Father's Day Traditions? Does your hubby have a Man Cave too?
Disclaimer: I am blogging on behalf of Walmart.com and received compensation for my time, but the views expressed here are solely mine, not Walmart's. Shop online and save money to live better at walmart.com.
Melissa is a football and soccer mom who has been married to her best friend for 24 years. She loves sharing recipes, travel reviews and tips that focus on helping busy families make memories.