Change Your Diet, Change Your Child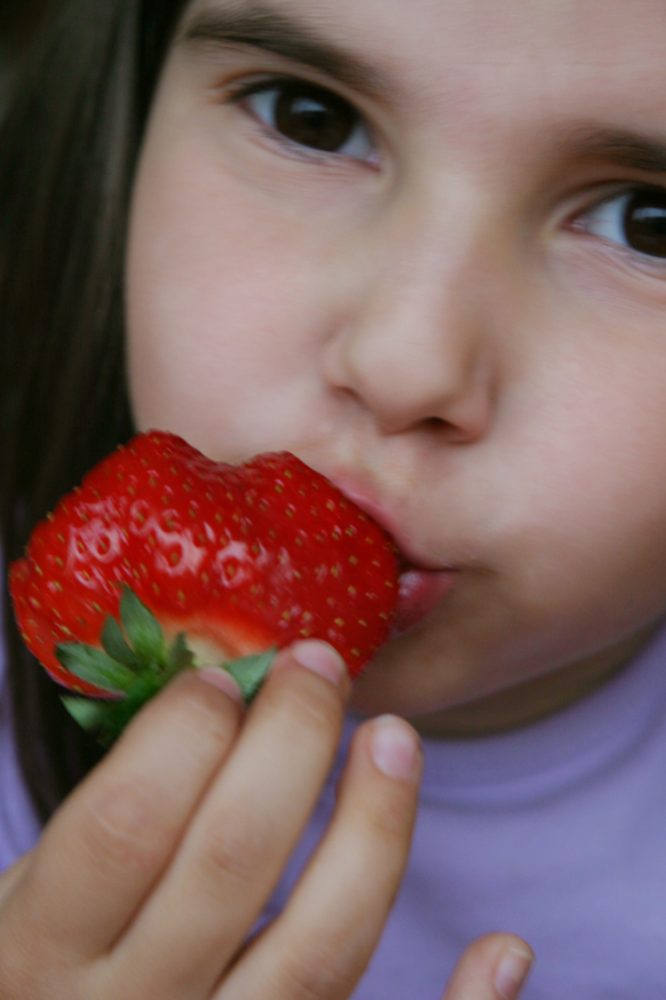 Change Your Diet, Change Your Child. In this fourth and last part of this series, Change Your Diet, Change Your Child – Autism Spectrum Disorder, I am going to discuss where you can find support and ideas to follow this diet as well as recommend some books for further reading about the GFCF Diet. I believe this is a difficult diet to follow, no matter how organized or knowledgeable you are! However, the best thing to do is to find ways to get the support you need to follow the GFCF Diet so you will feel much less like a lone wolf. It is not impossible, just challenging!
Change Your Diet, Change Your Child:
First, it's really crucial to find a biomedical practitioner, or an open-minded and knowledgeable physician, to guide you in choosing supplements and to run any testing you may need done. (Please see Part 3 of this series for more details, if you missed it.) Second, you will want to find some support system of other persons following the GFCF Diet. One great place to look is the Talk About Curing Autism website; check out the "Family Resources: Support" section for meetings and workshops. Personally, I've found that the majority of TACA members follow the GFCF Diet and it's a welcoming environment. Third, you may also wish to check out GFCF Diet Plan; this is a new website focused on providing support to followers of the GFCF Diet, whether you are new to the diet or have been using it for a while.
Once you really embrace the GFCF Diet and follow it faithfully, you will probably find yourself craving more and more information. A great way to learn more about how to cook GFCF is to check out the plethora of cookbooks and other books available on the subject. There are just some of the fantastic books written about the Gluten-Free, Casein-Free Diet. I encourage you to add at least one of these to your personal library.
Here are some of my favorites –
The Autism & ADHD Diet: A Step-by-Step Guide to Hope and Healing by living Gluten-Free and Casein-Free (GFCF) and Other Interventions by Barrie Silberberg. (Addresses the basics of the diet, cross-contamination issues, behavioral changes, etc.)
Special Diets for Special Kids, Vol. 1 and 2 Combined: Over 200 REVISED and NEW gluten-free, casein-free recipes… by Lisa Lewis, PhD. (A great resource if you want to read the science behind the diet as well as get a lot of tasty recipes that your children will actually eat!)
Eating for Autism: The 10-Step Nutrition Plan to Help Treat Your Child's Autism, Asperger's, or ADHD by Elizabeth Strickland. (I have used many of the recipes in this book and found them to be excellent; plus her ten-step guide is easy to understand and follow.)
Healing and Preventing Autism: A Complete Guide by Jenny McCarthy and Dr. Jerry Kartzinel. (This book does not contain recipes, but it is an extensive discussion of biomedical treatment of autism and is a great resource for understanding what happens when you use the GFCF Diet.)
The Amazing "Almost-Everything-Free": Tasty Solutions to Highly-Restricted Diets by Phyllis Pacella, PhD. (This cookbook was written by a grandmother who was determined to create yummy food for her grandson that was on a special diet; it has many unusual recipes and is a great one to add to your library.)
In case you missed Part 1 or Part 2 and Part 3 you can catch up.
Full disclosure – the GFCF Diet Plan is a new venture that I have personally started to help families navigate the difficult waters of beginning and following a GFCF Diet.
More Posts:
Change Your Diet Change Your Child Series – Autism Spectrum Disorder
Change Your Diet Change Your Child Series – Autism Spectrum Disorder – Part 2
Change Your Diet Change Your Child Series – Autism Spectrum Disorder – Part 3
Change Your Diet Change Your Child Series – Autism Spectrum Disorder – Part 4
Autism Awareness – The Story of Maximus
InTune Essential Oil Blend used for focus and ADD/ADHD
Rachel is the mother of a son with Autism. She and her family began eating a gluten-free, casein-free diet in November 2011. Not long after, she discovered that she too was intolerant of gluten and has happily enjoyed discovering new ways to find delicious ways to enjoy eating a gfcf diet. Please visit her blog to learn more.