Can you freeze cream cheese?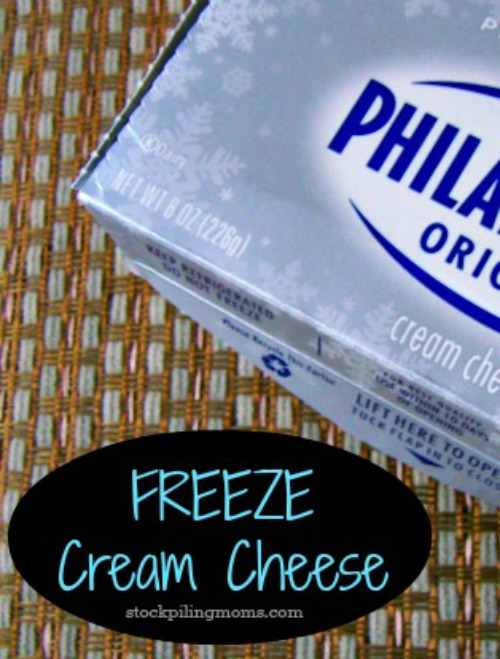 I often get asked, can you freeze cream cheese? The answer is Yes, and No. I know that sounds funny but YES you can freeze it. Will it be as good as if it had never been frozen? Well that depends on how you plan to use it.
How to Freeze Cream Cheese:
You can freeze it directly in the original package. It does change the consistency once frozen however if are using it in cooking or heating then just use a spoon to smooth the texture back and then it is no problem to use even in the normal form. You can also microwave it to smooth as well and it goes back to it's (almost) normal consistency.
As it cools it will not be as creamy as if unfrozen, so I find it best to use for cooking or not in its original form for best results. I freeze cream cheese all of the time! I use it for skyline dip and taco dip or other recipes that call for cream cheese in a cooked form.
Frozen Cream Cheese can also be used for spreading but I do find it to be crumbly, so you do have to use a spoon smooth and microwave it to get it back to an almost normal consistency. However, it will work. I often use it to make a cream cheese ball, pepperoni rolls and salami rolls. Another use for frozen cream cheese is this Cherry Cheesecake in a Jar.
By freezing you can extend the life by 4 to 6 months. Just write the date you put it into the freezer with a permanent marker so you know how long it has been there.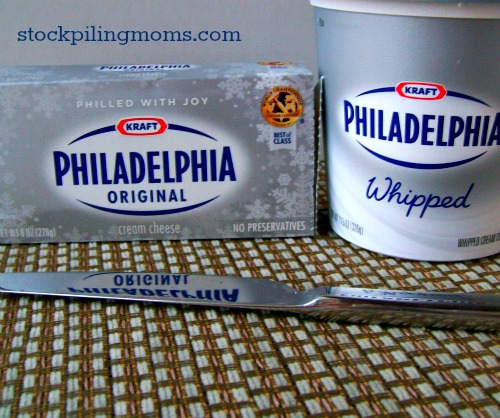 Check out these 20 Recipes That Use Cream Cheese.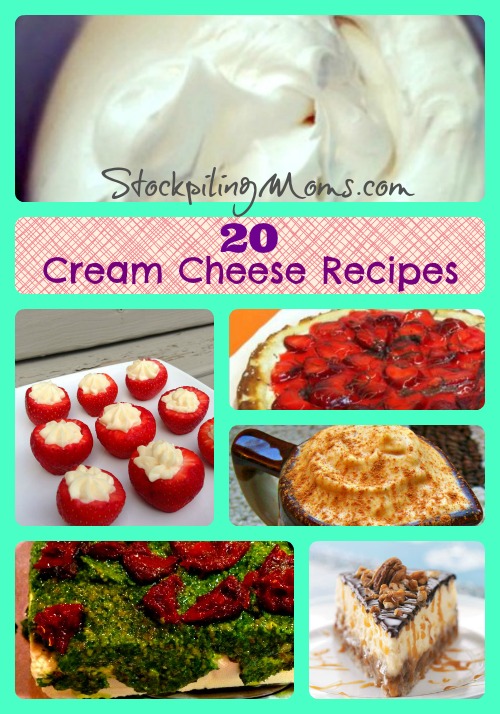 20 Cream Cheese Recipes:
Strawberry Cream Cheese Muffins
Chocolate Chip Cream Cheese Rolls
Mini No Bake Nutella Cheesecakes
California Cream Cheese Sushi Roll
Secret Ingredient Mashed Potatoes
Homemade Whipped Cream Cheese Icing
Banana Cream Cheese Pie Recipe
Layered Turtle Cheesecake Recipe
"Everything" Mashed Potato Casserole Recipe
Strawberry Cheesecake Dessert Pizza
Cheesecake Stuffed Strawberries
Melissa is a football and soccer mom who has been married to her best friend for 24 years. She loves sharing recipes, travel reviews and tips that focus on helping busy families make memories.