Best Places to Buy Emergency Food Rations
Check out these Best Places to Buy Emergency Food Rations. Emergencies such as hurricanes and earthquakes can take control of a situation right out of your hands in a hurry. These situations are difficult to predict, but having emergency rations for your family set aside for these stressful events, can give you a lot more peace of mind. Check out some of the best places to buy emergency food rations so you can get your supply started.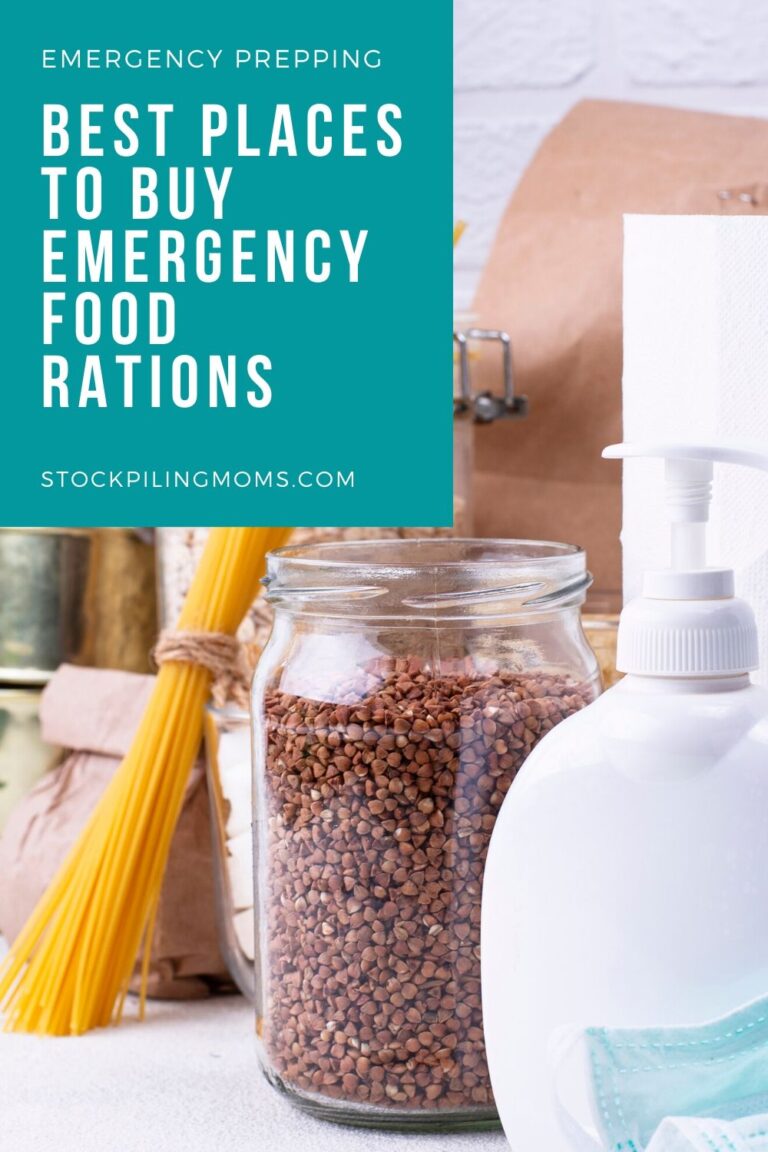 Best Places to Buy Emergency Food Rations
My Patriot Supply
When it comes to the best emergency food rations, look no further than My Patriot Supply. Their company boasts a shelf life of more than 25 years on their product. They have a wide array of meal kits to choose from, ranging from one week all the way to a 1 year supply of food while still enjoying up to 2,000 calories per day.
You can also find survival gear and first aid kits on their site as well. My Patriot Supply also promises a 30-day trial, and if you're not satisfied, they will return your money with no questions asked.
Emergency Essentials
Emergency Essentials at Be Prepared.com also receives high marks as a company when pertaining to emergency food rations. They promise a 30-year shelf life, and also a food supply that is amongst the most nutritious compared to most other emergency food ration companies. Emergency Essentials includes gluten-free products, water purification methods, and masks.
Legacy Food Storage
At Legacy Food Storage, you'll discover that they are one of the cheapest in price when you're taking a look at the cost per calories that you'll consume. Their food is also considered to be more nutritious and better-tasting at the same time too. Legacy Food Storage also guarantees that their product will last for up to 25 years.
Survival Frog
Survival Frog certainly has made preparing for an emergency much easier. You'll even receive a free mess kit ($30 value) when purchasing your emergency food rations that go over $229. They offer meat lovers and vegans a large mixture of different foods to enjoy and even have portable grills that you can pick up as well.
The Ready Store
The Ready Store has food rations that last from 20 to 30 years, without having to add water or cook. All you have to do is open it and eat it. (Though they do taste better warmed up) The Ready Store offers a 180-day money-back guarantee, only adding more reason you can trust them through a crisis.
Amazon
You could also purchase your emergency food rations from Amazon while enjoying the luxury of ordering it online. Here are some of their best selling emergency food ration items to choose from.
Check Your Local Grocery and Retail Stores
Are you the type of person that likes to shop in person? Good news! More than likely there are grocery and retail stores in your area where you can buy your emergency food rations from as well. Depending upon each store, these stores include Walmart, Sam's Club, and even The Home Depot.
Storing food rations for your family before an emergency strikes are not something that should be considered lightly. It could save your lives. This is not an exhaustive list of places that you can purchase your emergency food rations, but they are certainly among the best. If you've bought emergency food rations in the past, which would you recommend?
More Tips for Emergencies
Melissa is a football and soccer mom who has been married to her best friend for 24 years. She loves sharing recipes, travel reviews and tips that focus on helping busy families make memories.