Are you a mosquito magnet?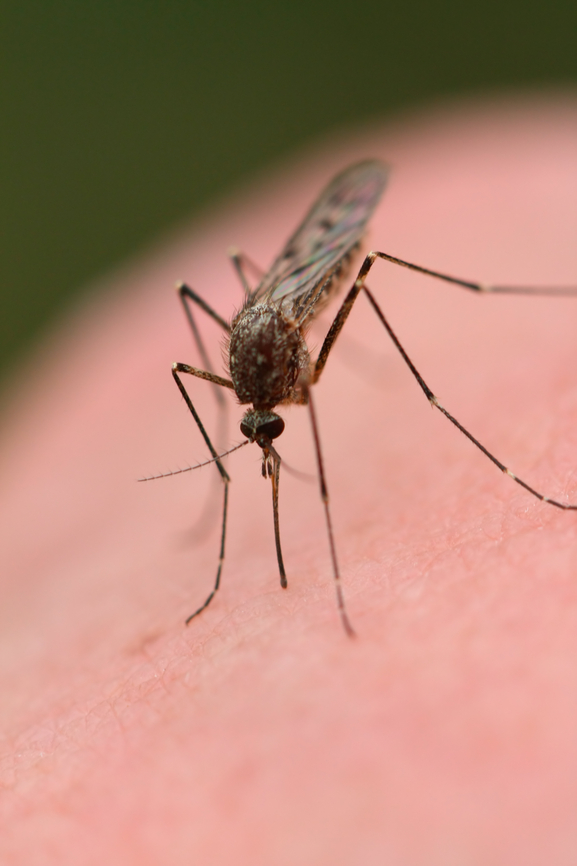 Are you a mosquito magnet? My hubby and son are! Here are few tips to keep mosquitoes away. These are natural methods that really work. I hope they help you like they do for us. My husband and son are both constantly battling mosquitoes, so we are sure to always carry these with us.
Tips to getting rid of Mosquitoes:
1. Wear light-colored clothing. Mosquitoes seem to be attracted to darker clothes, which trap boy heat and in turn increase your "appeal". It is best to wear light colors when you will be outdoors.
2. Avoid being "smelly". Mosquitoes seem to be attracted to the smell of dirty socks, sweat, perfumed soaps and perfume/cologne. Avoid wearing "smelly" fragrances when you will be outdoors.
3. Consider using essential oils to deter pests instead of bug spray.
4. Be sure you apply bug spray before you head outdoors. It takes a few minutes to work just like sunscreen.
5. "Wear" a fabric softener sheet, in a hat or under your clothes. It really works!
6. Consider planting herbs that help keep mosquitoes away and place those in pots that you can move around.
7. Purchase a bug zapper. It really helps!
8. Purchase a bug band – it really works to keep the mosquitoes away. I picked mine up at the Dollar Store.
I hope these tips help you! My husband swears by the fabric softener sheet! In fact, we have seen many people using them. I love essential oils!
Do you have any other tips or tricks?
Gardening Articles:
Why buy canned tomatoes when you can can them yourself?
Mini-Greenhouse – Made with Eggland's Best Carton
Tips for keeping out the pests
How to build an outdoor compost bin
Garden Update :: How to get "rid" of the bunnies
Planting a Moonflower = Hours of Frugal Family Fun
Gardening Tips :: A Frugal Alternative
Do you love the Farmer's Market?
Tips for success with Raspberries, Blackberries and Currants
Hop on over to Instagram and follow the fun! We love posting memes, family fun, travel, and whatever we are feeling that day! Pinterest is also an amazing place to visit Stockpiling Moms. This is where you can pin all your favorite articles from our Food, Travel & Lifestyle Blog!
Melissa is a football and soccer mom who has been married to her best friend for 24 years. She loves sharing recipes, travel reviews and tips that focus on helping busy families make memories.