7 Healthy Foods That Promote Weight Loss
As we continue working to get healthier this year, these 7 Healthy Foods That Promote Weight Loss are a must in your pantry. To maintain a nutrient dense diet that is rich in antioxidants and flavor can be tough. These item are favorites of mine since I can keep them in the pantry to easily build meals around, or add to my daily favorites to boost their nutrients.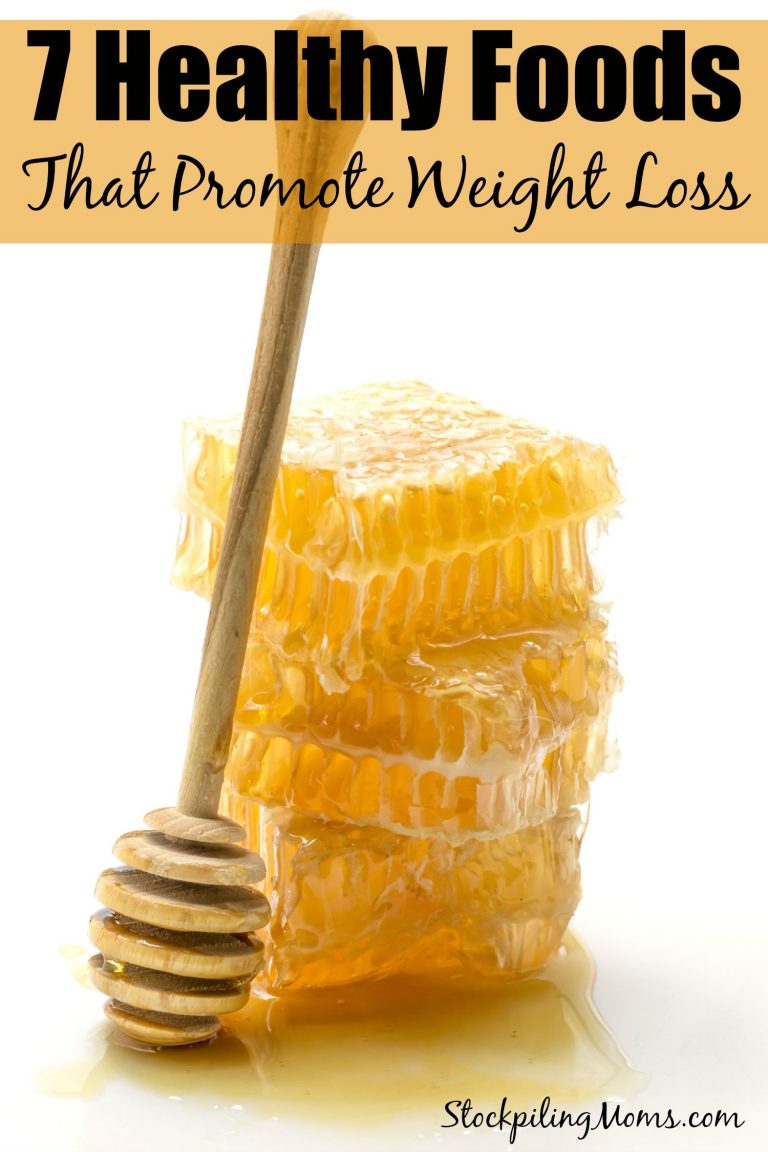 7 Healthy Foods That Promote Weight Loss
Organic Coconut Oil: Coconut oil is a favorite in our home to cook with because it has a much higher smoke factor, it is a healthier oil overall and it has been known to help you have more energy and burn fat faster. In cooking, pan frying and general use organic coconut oil is a great option. It is not a good idea to eat a ton of oil or fried foods ever, but when it is necessary this is the option to choose.
Nonfat Greek Yogurt: High in protein and calcium, nonfat Greek yogurt offers the probiotics you need to promote good gut health. It is an excellent option in place of sour cream and even mayonnaise in many dishes. Cooking with Greek yogurt takes some practice since it can easily curdle, but added to sauces as a last minute cream, or in cold pasta salads or even chicken or tuna salad it is a great choice in place of traditional high fat options.
Almonds: Nuts are a great source of high energy protein, but they can easily add up to a high fat and high calorie snack. I love these simple 100 calorie packs of almonds so I can grab and know exactly how many calories I am eating. They are great to go in your purse, on a salad or in trail mix.
PB2: This powdered peanut butter is an amazing addition to your pantry. If you love peanut butter but hate the fat, this product has taken all of the bad out of your favorite treat, made it into a yummy powder and created something you can mix with water and use as peanut butter, or simply add to smoothies, cookies, sauces and syrups to give peanut butter flavor without the fat while keeping the high protein you want.
Honey: When it comes to sweetening things, refined sugars just aren't great for you. A good organic local honey is an amazing choice. Not only is it natural, but it is so sweet it goes a lot farther meaning you are taking in fewer calories than you would with other sweeteners. No chemicals means you won't have side effects that substitutes often have. Honey is also a great healthy option in your diet that will benefit you if you have allergy issues.
Dry Beans: Nothing is healthier and easier to add to your diet than a dry bean. Garbanzo, Kidney, Pinto or Black beans can all easily be cooked in your Crockpot on slow. Add them directly to soups, stews and chili, or you can season and eat by themselves. Low fat and high in protein they are a perfect choice that fits into nearly any diet plan. They are also super budget friendly.
Chia Seeds: Chia seeds have gained a lot of popularity in recent years as a great source of Omega-3 as well as antioxidants. They also help maintain and stabilize blood sugar and cholesterol levels. Adding to smoothies, yogurt or within recipes in small amounts can help you to maintain better health overall.
These great healthy foods that promote weight loss are perfect for keeping in your diet day to day to stay on track!
Interested in Freezer Cooking?
We have a Freezer Cooking 101 Series that you may enjoy!
Stockpiling Moms can be found in all your favorite places. Hop on over to Instagram and follow the fun. We love posting memes, family fun, travel, and whatever we are feeling that day. Pinterest is also an amazing place to visit Stockpiling Moms. This is where you can pin all your favorite articles from our Food, Travel & Lifestyle Blog.
Melissa is a football and soccer mom who has been married to her best friend for 24 years. She loves sharing recipes, travel reviews and tips that focus on helping busy families make memories.