15 Recipes Made With Avocado
When I was a kid I never remember even hearing the word avocado! I can't remember one single time I ate them as a kid. Maybe it was because I was raised by country cooking parents and grandparents. It took me until my early forties to really know what an avocado was and to appreciate all the recipes you can create with them. Check out these 15 Recipes Made With Avocado to broaden your use of avocados!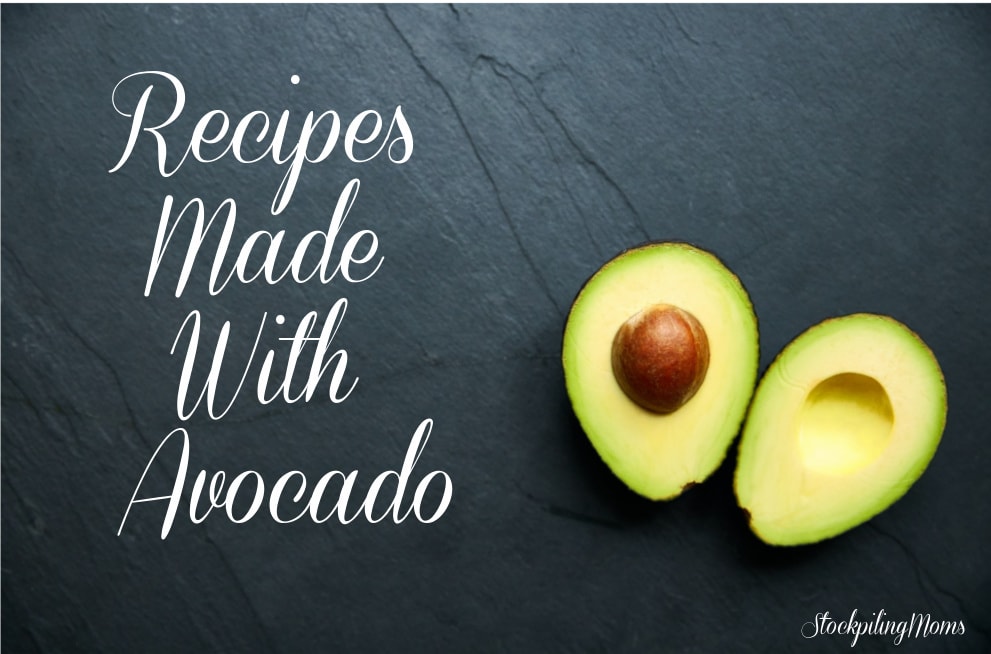 Avocados seems to be the hot item in the produce section. I have a hard time finding a good one and sometimes there are none left at all. Do you know how to pick the perfect avocado? It took me a while but I think I have the hang of it now. First, go for the avocado that has the darkest skin. Second, place the avocado in the palm of your hand and gently squeeze. Don't squeeze to hard because it can bruise. Last, if the avocado seems firm to your squeeze chances are very good it is ripe!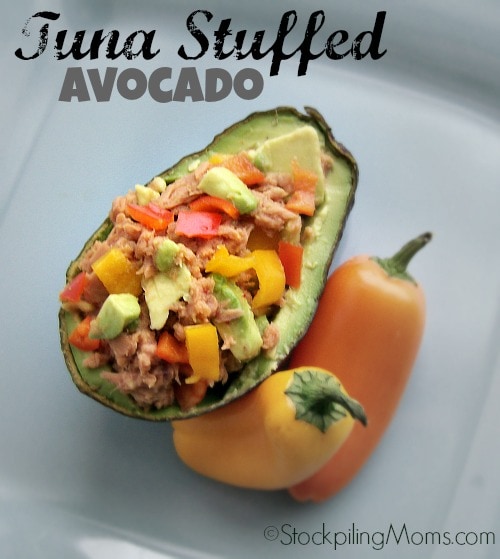 Check out my favorite 15 Recipes Made With Avocado
Tuna Stuffed Avocado – Best Paleo lunch recipe! This tuna stuffed avocado is so delicious and fulfilling. (pictured above)
Healthy Avocado Deviled Eggs Recipe – Perfect for any holiday! No need to feel guilty eating this delicious, naturally gluten free appetizer.
Avocado Crack Dip – You only need two handfuls of healthy, delicious ingredients and you will have a low carb healthy fat appetizer.
Avocado Bacon Grilled Cheese Sandwich – This just became my new favorite grilled cheese sandwich!
Black Bean, Corn, Tomato & Avocado Salad – Best thing is it's naturally gluten free and is perfect for carb cycling!
Avocado Ranch Dressing – This Avocado Ranch Dressing is perfect for any salad and it is so easy to make.
Chicken Breast with Avocado – You will love the flavor combination in this low carb recipe!
Keto Avocado Tuna Salad – This is a perfect healthy protein packed lunch for everyone! Perfect recipe for lunch prepping for the week.
Paleo Avocado Egg Bake – Paleo Avocado Egg Bake is a healthy, delicious low carb breakfast! It is so simple to make with only 2 ingredients and some seasoning.
Avocado Egg Salad – Avocado Egg Salad is great if you are trying to eat clean or just make healthier choices.
Guacamole Recipes
Guacamole in a Glass – You can serve Guacamole in a Glass with Tortilla Chips and fresh veggies like carrots, celery, peppers! Perfect for social distance parties!
Cucumber Guacamole Bites – Cucumber Guacamole Bites are perfect for an afternoon snack that's packed full of taste and are healthy!
How to Make Guacamole – This is an authentic homemade guacamole recipe passed to me by our family friend Christina. She is from Morelia, Mexico.
Guacamole Football – It is game day time and if you are looking for a fun and creative menu idea we have a healthy idea for you! This Guacamole Football is so easy to make!
How to Keep your Guacamole From Turning Brown – The best tip I ever learned was from a dear family friend, Christina who makes the best guacamole I have ever eaten.
Hop on over to Instagram and follow the fun! We love posting memes, family fun, travel, and whatever we are feeling that day! Pinterest is also an amazing place to visit Stockpiling Moms. This is where you can pin all your favorite articles from our Food, Travel & Lifestyle Blog!
Shelley is a boy mom, marine wife, and is blessed with an amazing family. She loves sharing recipes, travel reviews and tips that focus on helping busy families make memories.