10 Ways To Celebrate Mother Earth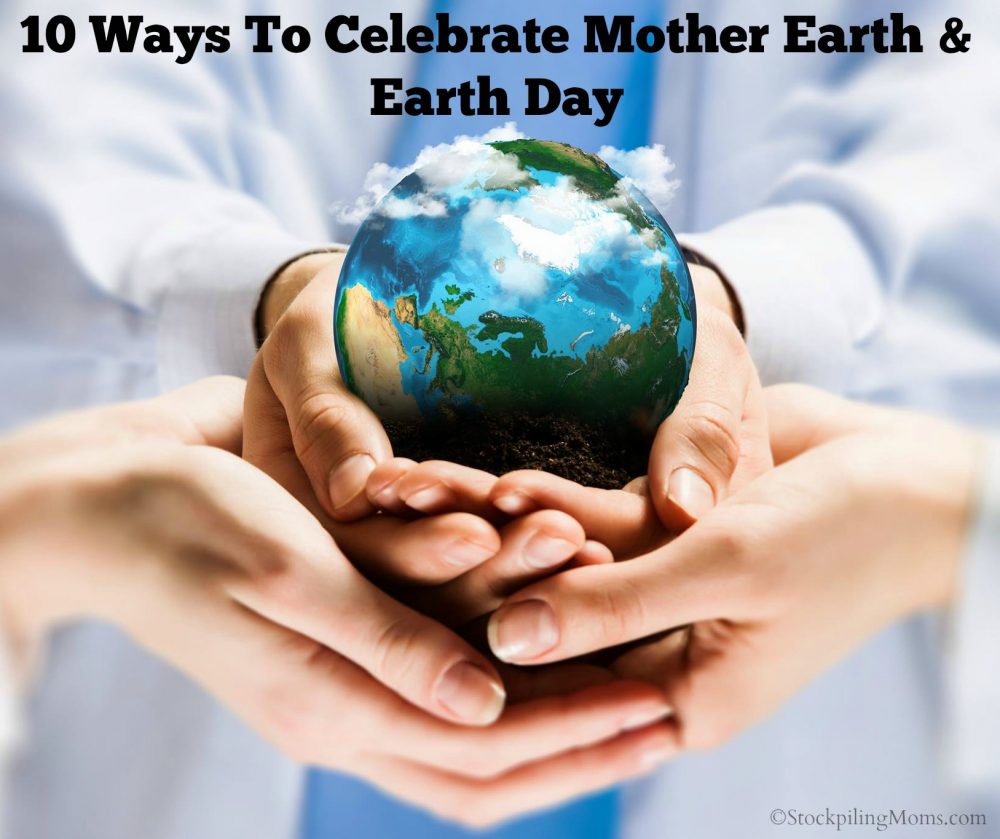 10 Ways To Celebrate Mother Earth
We have always made it our mission to give back to our environment. Several years ago when my son was literally just tall enough to reach the handle he began helping me by bringing in the garbage cans and recycling bins each week. As we walked up the driveway, my son said, "Mom, Mother Earth is going to be sad." I said, "What do you mean?" And then he pointed to a piece of garbage that was lying in the lawn next to the drive. It had obviously blown out of the recycling bin that day. It just amazed me how much influence our actions and words can have on young minds. With this it shows that it is never too early to start teaching your children about giving back to Mother Earth.
With Earth Day just around the corner it is time to reflect on ways we can give back to our environment. There are so many great ways to celebrate. This year we decided to create a list of 10 ways to give back and celebrate Mother Earth. Here are some simple ways that you can give back on Earth Day this year (and everyday) and help keep Mother Earth Happy.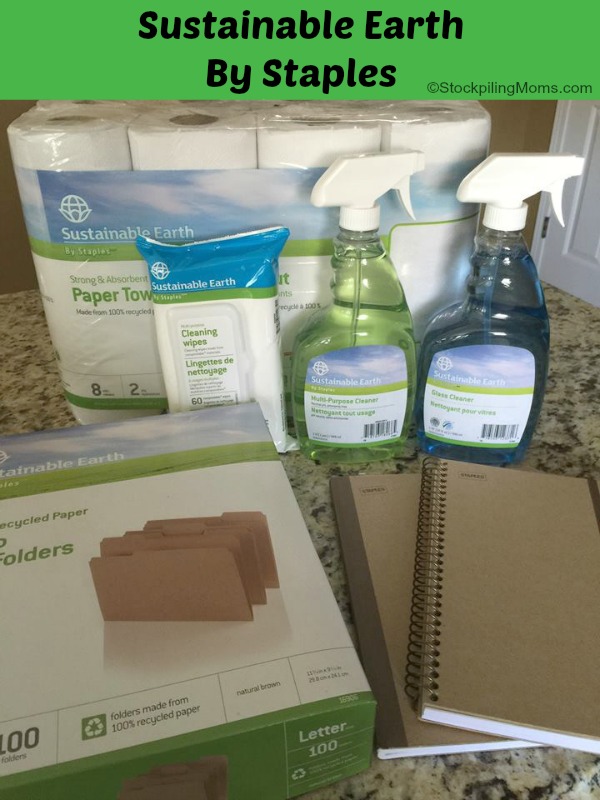 10 Ways To Celebrate Mother Earth
Recycle.Contact your local waste management company and request a recycling bin to recycle paper, plastic and glass. Most localities have recycling services included in your annual waste management expenses or city taxes. A by-product of recycling is a reduction in the amount of "garbage", thus reducing the number of garbage bags which saves you money. Another alternative is to look for a recycling center that you can drop your items off too. You can also bring in your old office technology products to

your local Staples

and they will recycle them at no cost to you. Best of all it can be any brand, any condition, even if you purchased it somewhere else.
Staples Sustainable Earth Line. Consider theseStaples products for ultimate organization and bettering the environment at affordable prices! The Sustainable Earth line includes products ranging from cleaning supplies to office products and paper supplies. Some of my favorites for eco-friendly organization in the home and office include the Sustainable Earth notebooks and Sustainable Earth file folders. In an effort to "green your clean", give the line's all purpose cleaner and paper towels a whirl! I love that the all-purpose cleaner is unscented and ammonia and phosphate free.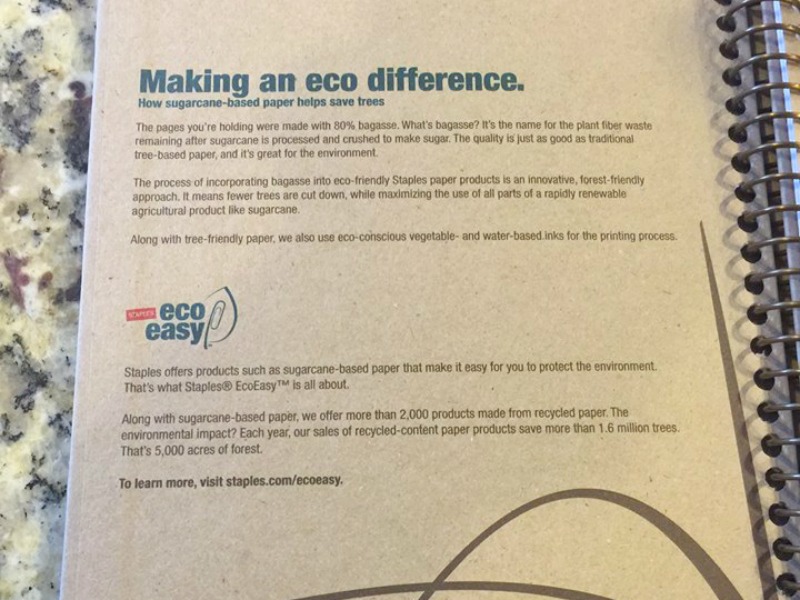 Be a STAR.When shopping for new appliances, look for Energy Star products, which may have a slightly higher purchase price; however you'll save in the long run by using less energy.
Pulling the Plug.At night in the dark, have you noticed all the little lights on various household appliances/gadgets? There have been nights were I couldn't sleep, so I thought I lay down on the sofa to sleep. Well, I couldn't go to sleep, because it was too bright. Just at the TV location in my family room, I have 3 components (audio receiver, satellite receiver and DVD player) and each has bright blue, green and red lights. Guess what, even though they are turned "off", they are still consuming 50-75% of the same amount of energy as required with normal operation. It may not be feasible to unplug these appliances; however for those items not used daily or while on vacation, you should unplug them and their wasteful "drain".
Less is More.Use your dishwasher versus hand washing dishes and make sure your dishwasher is full before running. This is a great way to save water and if your dishwasher is a STAR that is even better!
Your Hot Water Heater Could Use a Hug.Wrap up your water heater with an insulated blanket, which could save you 7% in heating costs.
Stay Even Tempered.Use of an electronic thermostat that offers multiple settings for each day of the week. If no one is home during the work day, adjust the setting by 5 degrees of the desired setting (higher in the summer and lower in the winter) until someone is expected to get home.
Donate, Donate, and Donate.Instead of tossing clothes, household items or any other items that are still functioning, contact a not-for-profit organization to make a donation. Many organizations will come and pick your items and provide you with a receipt, so that you can take a deduction on your annual federal income tax return. Staples also offers some great recycling services that can aid in decluttering and organizing. They have a great program to recycle old technology. And, they have a recycling program for old binders as well.
Explore Your Green Thumb.Start by planting a small garden with a few tomato, squash, zucchini and/or cucumber plants or even a couple fruit-bearing plants like blackberries and blueberries.
Compost.Don't toss your organic by-products (i.e. potato peelings, leftover food (not meat), coffee grounds, etc.) put them into your compost bin, which can later be used as a natural fertilizer in your garden.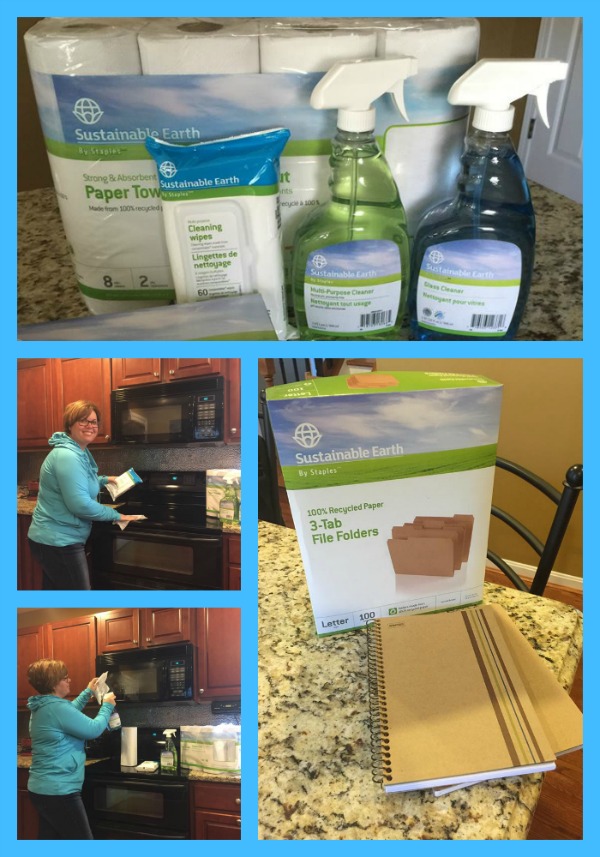 We hope you find these 10 Ways To Celebrate Mother Earth and Earth Day helpful. Of course you can simply plant a tree which is the traditional way to celebrate Earth Day but we thought that some of these may interest you.
Do you celebrate Earth Day? We would love to hear how!
Disclosure: This is a sponsored post on behalf of Staples however all opinions are 100% my own.
.
Melissa is a football and soccer mom who has been married to her best friend for 24 years. She loves sharing recipes, travel reviews and tips that focus on helping busy families make memories.