Stay Active and Roll the Dice

I know I am not the only one that is trying to figure out this Home School thing! My children are staying on a good schedule but are finishing their schoolwork fairly quick! Like most parents, I am trying to keep them away from the screen. I have pulled puzzles, legos, hide and find books (even at 14, my oldest still enjoys doing them with me), and have been taking walks. We were thinking of games that would keep us active and this is when Twister was brought up. Honestly, I get hurt every single time we play because my boys outweigh me. We came up with a dice game to help us stay active. So, check out this Stay Active and Roll the Dice game we are playing.
We came up with an activity for every number on the dice. I let the boys help choose what activities would be fun. The boys wrote them down on 4 note cards. They practiced their writing and didn't even know it. Here are the activities they came up with!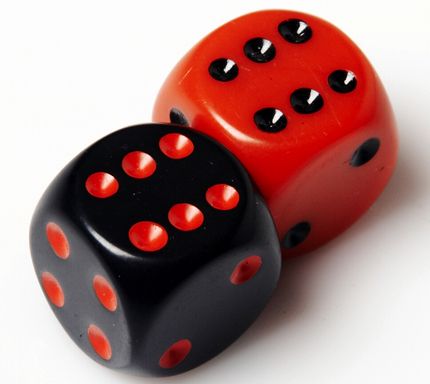 Stay Active and Roll the Dice Activity for each number:
Spin in circles until you recited colors for every letter in your name.
Do 5 jumping jacks for every letter in your last name.
Run around the outside of the house.
Jump on one foot and name 4 states.
Run in place and name 4 states and their capitols.
10 set ups.
10 push ups.
Run in place and name 4 Disney Movies.
Name 5 places to visit during the summer. Include the state or country they are in.
Dance to other players choice of song for 2 minutes!
Rules:
Everyone gets their own Dice.
Don't complain! The penalty for complaining is double the activity.
No name calling! Penalty is you do the activity with the person.
You have two helps per game. If you use a help, you complete that person's next turn with them.
You must play the game for 30 minutes. If you have over 4 players add 10 minutes per player. Of course, games can be decreased or increased in time.
Who wins? We all win! However, we always pick who had the best moves going on during their dance!
There are so many ways you can change this game around. Choosing activities that are appropriate for everyone playing the game. This game can also be fun for toddlers and choose new activities for each number. We had so much fun and we laughed a lot! Laughter is so important when you all are stuck together for a couple weeks!
We have all kinds of fun activities to keep you busy on this break or any break! Sometimes it is fun to do something different. Here are some of our favorites!
Summer Fun for Kids – Recipes, Crafts, and More
How To Start Cooking With Kids
Shelley is a boy mom, marine wife, and is blessed with an amazing family. She loves sharing recipes, travel reviews and tips that focus on helping busy families make memories.