Perfect Soccer Senior Gift
If you are looking for the Perfect Soccer Senior Gift we have ideas for you! As you know I am a soccer Mom. This year I was asked to organize the gifts for our seniors.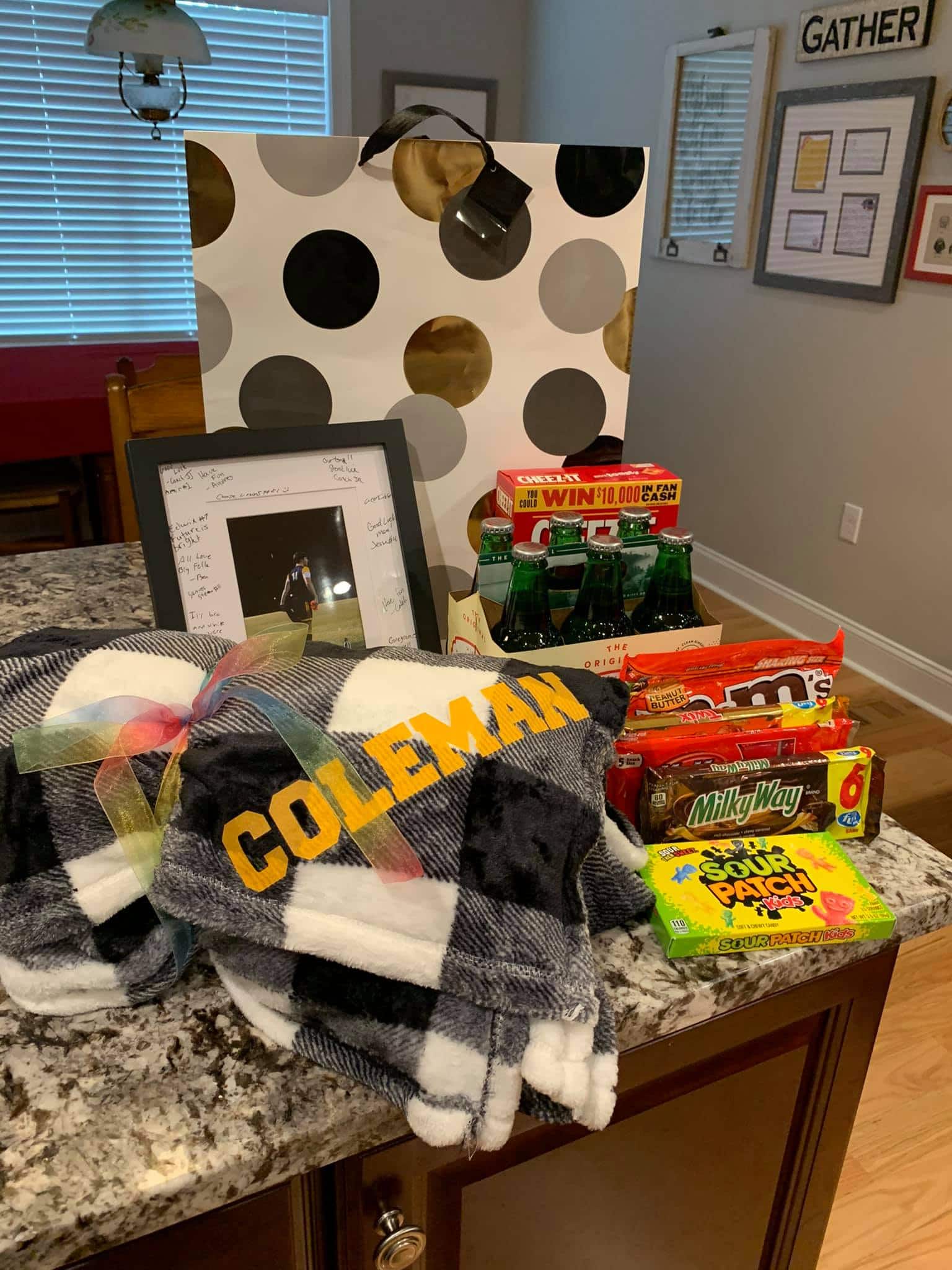 Perfect Soccer Senior Gift:
For our senior night we decided to go with three gifts. Our hope was that the boys would enjoy the personalization of the items.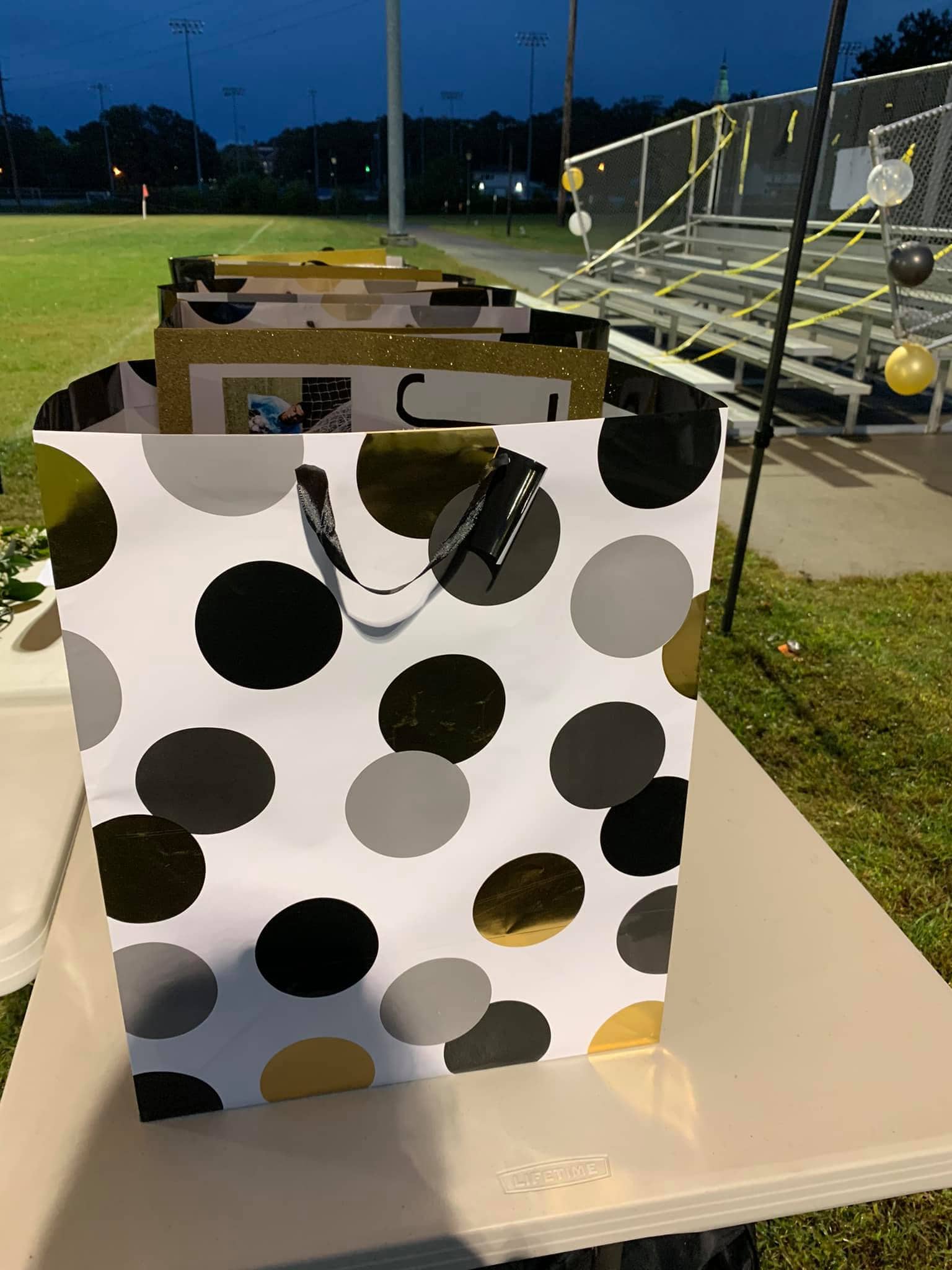 I selected a large gift bag that I found at the Dollar General that matched our school colors. Inside I placed all of their favorite drinks, snacks and candies. I asked the Mom's to tell me their son's favorites so it would a surprise.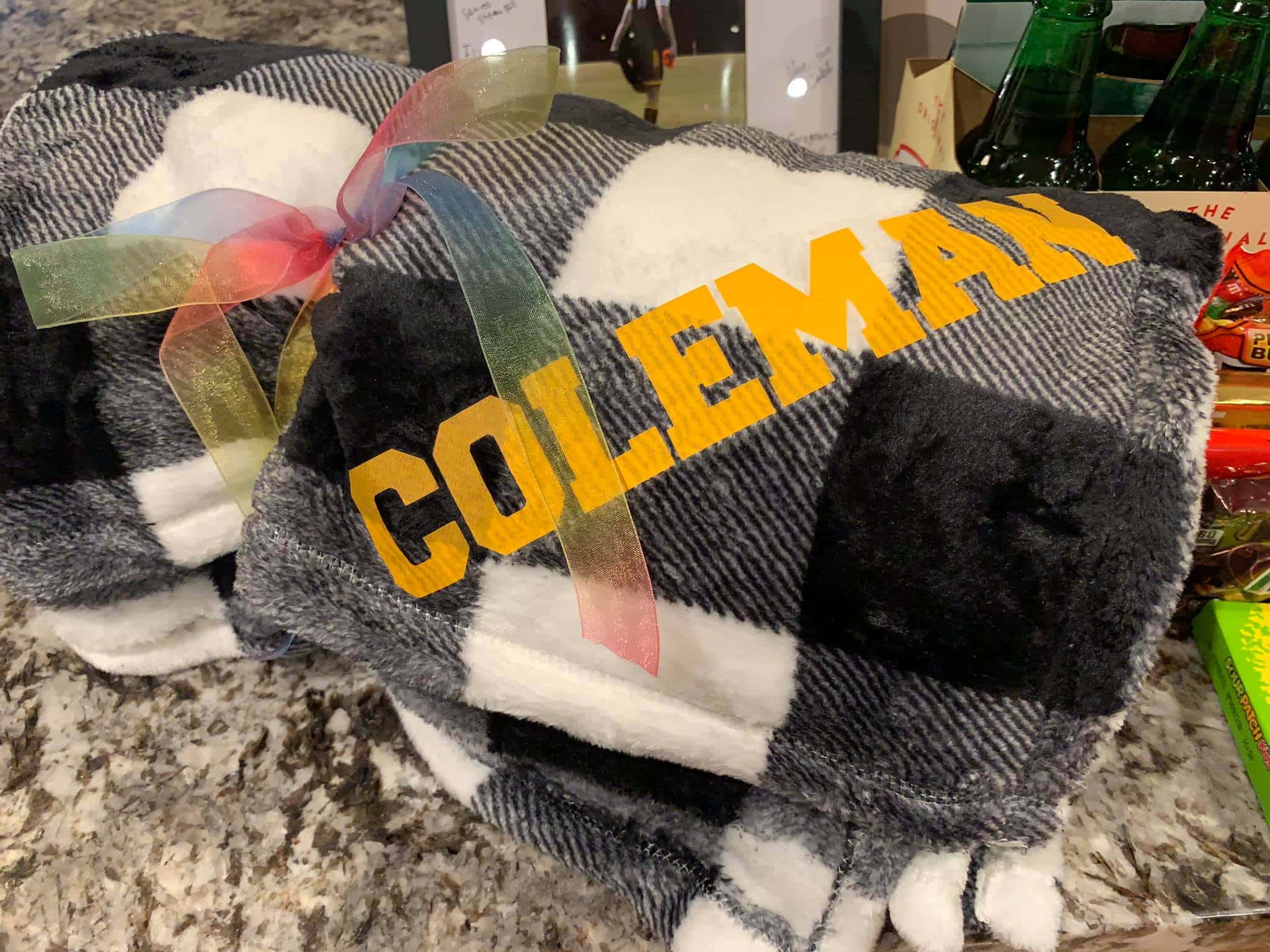 Next, I purchased a large fleece blanket from Kohl's. My friend Kristi personalized each blanket for me with the seniors first name. We chose school colors for the theme.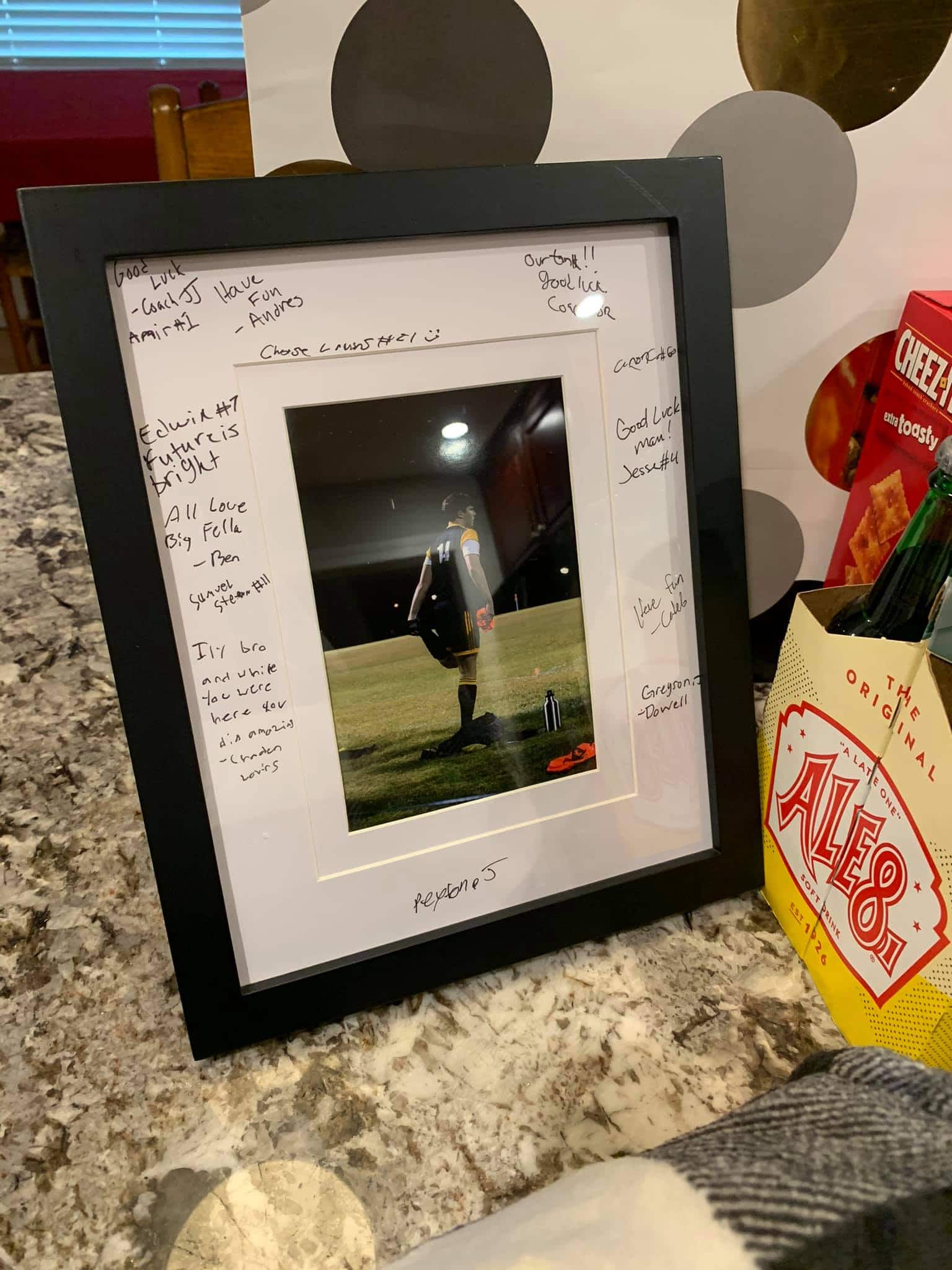 Finally I framed a picture of each of the seniors and the coaches and members of the team signed the mat. This was a lot of fun for their teammates so they could be involved with the gift.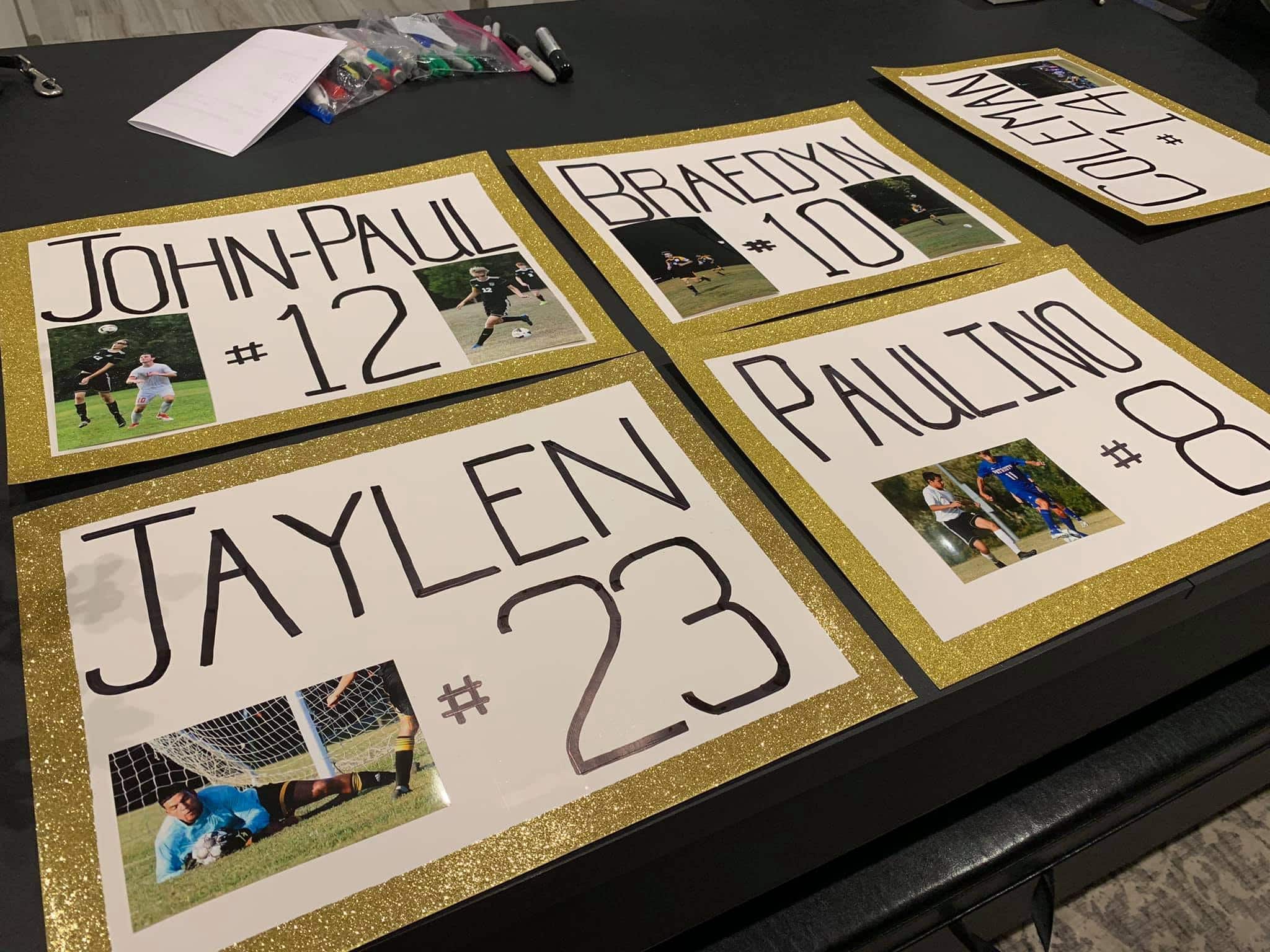 Finally we made posters for each senior with their name/number and pictures. We used school colors to create the posters.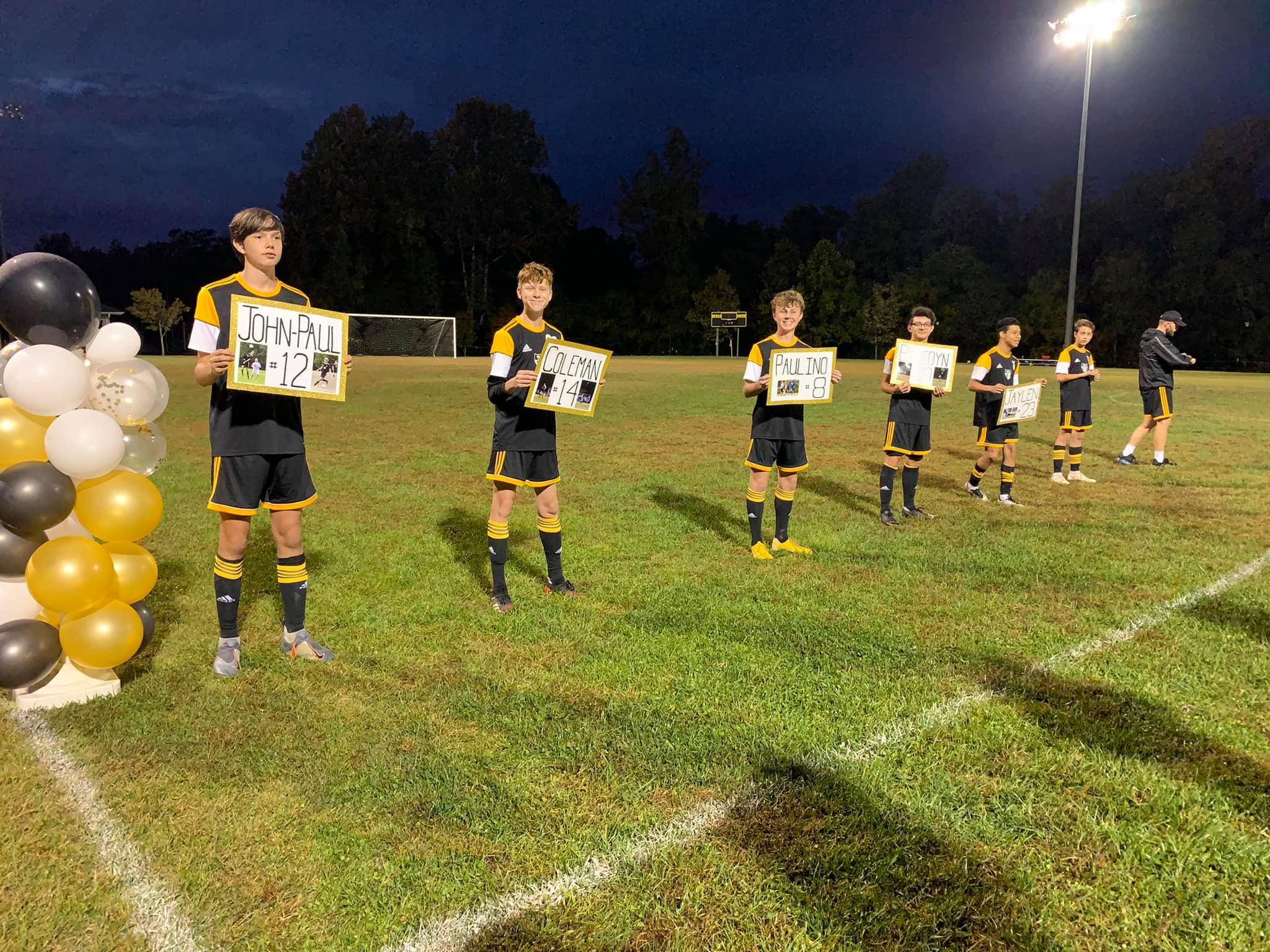 The boys liked that and our players got involved by handing out the gifts and posters.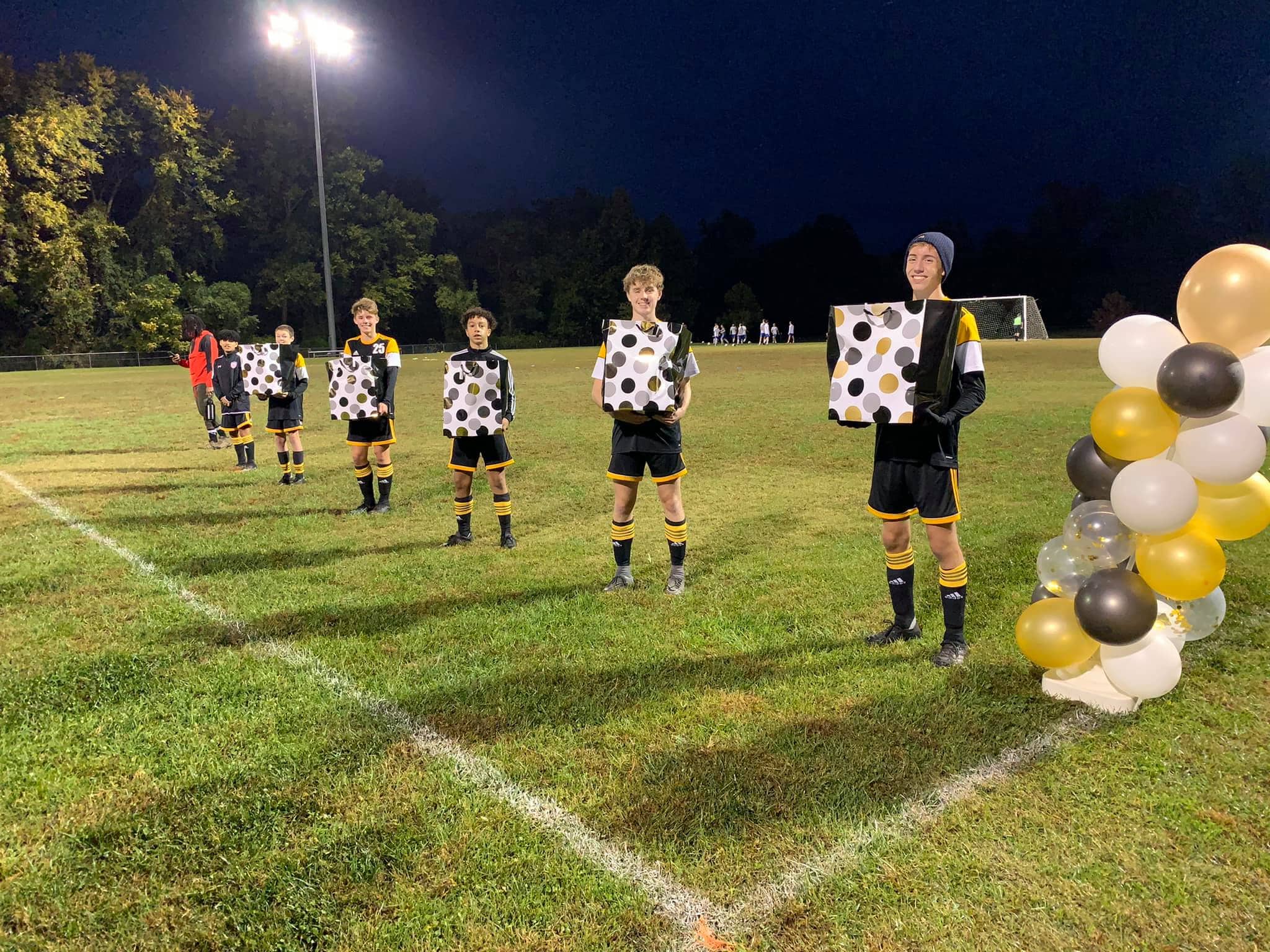 We created a small bouquet of yellow roses for each of the Mothers. We used 2 roses, some babies breath and greenery that we picked up at the flower shop. With a little ribbon to make it perfect.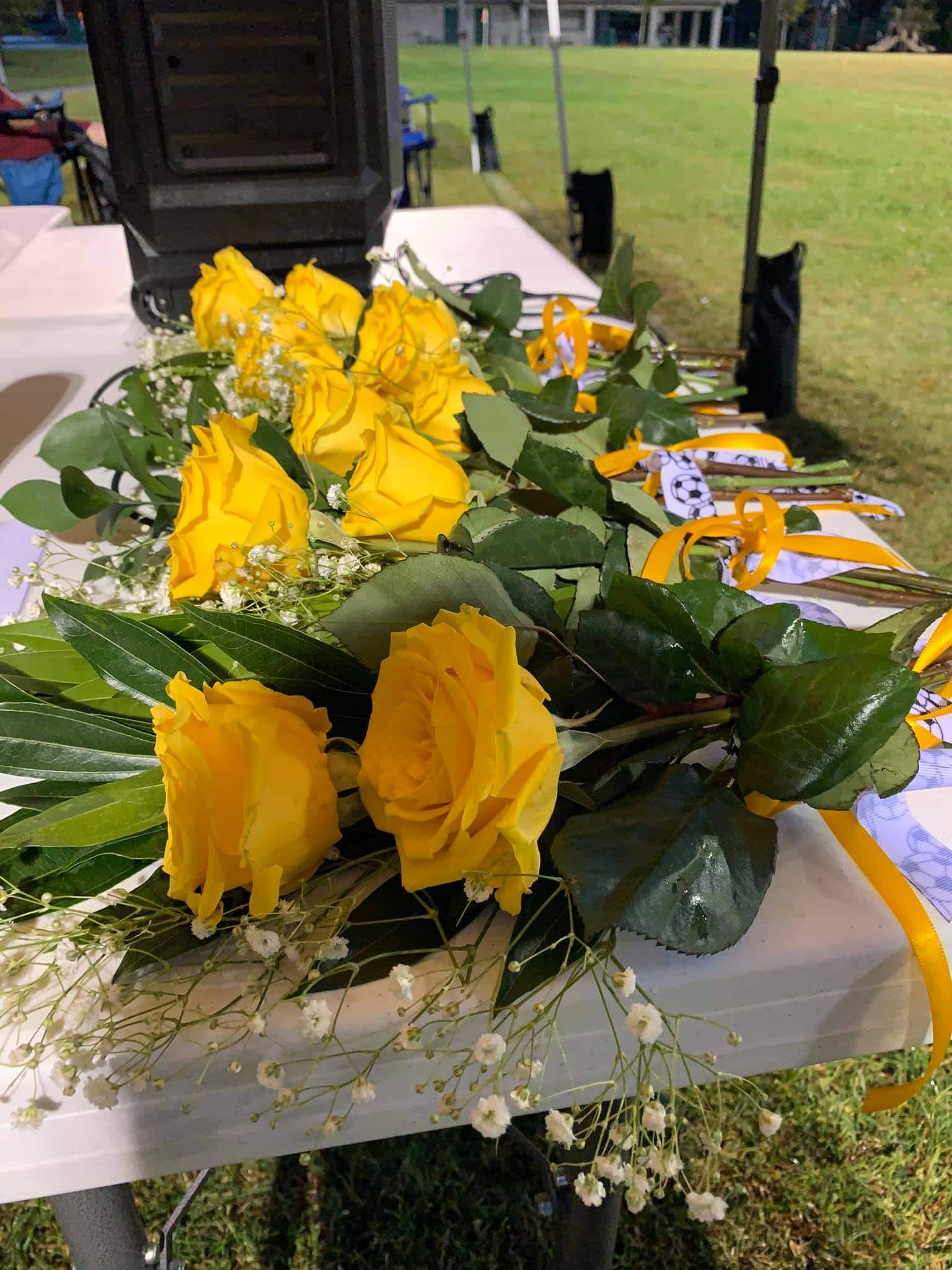 The seniors were thrilled with their gifts and I think they really appreciated the personalization. One even said, this is like Christmas morning!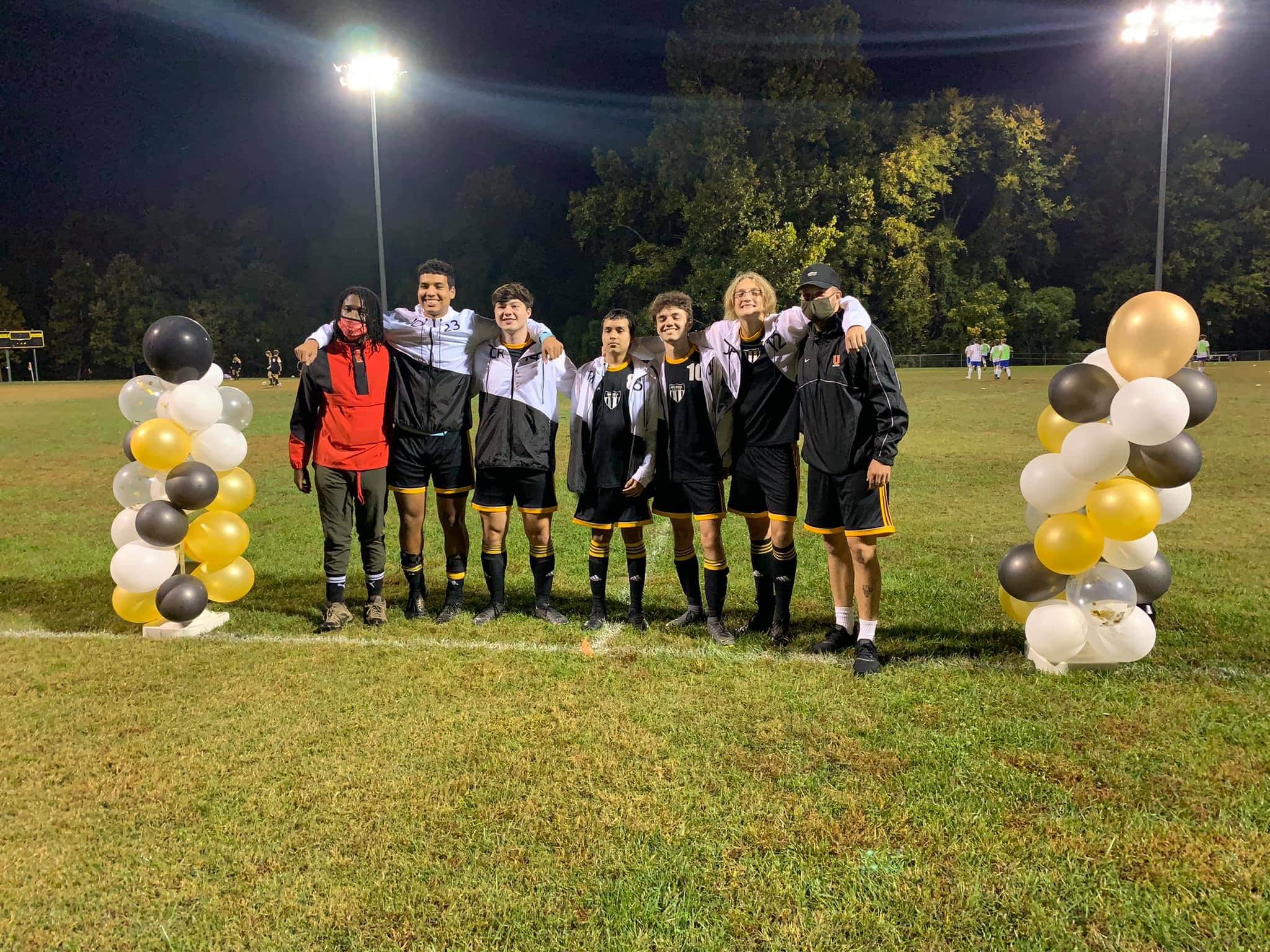 I hope these ideas help you create the perfect soccer senior gift for your team. After their hard work and dedication to our team it was something that we really wanted to make special for them.
Soccer Related Articles:
How to Prepare Your Child for Soccer Camp
25 Crockpot Recipes for Sports Moms
How to Make a Sports Survival Kit
How to Coordinate Kids Sports Teams with Ease
Teaching Your Kids Good Sportsmanship
High Energy Healthy Snacks for Kids in Sports
Melissa is a football and soccer mom who has been married to her best friend for 24 years. She loves sharing recipes, travel reviews and tips that focus on helping busy families make memories.