How to cook a moist and delicious turkey in a roaster oven
The number one question that I am asked around the holiday is how I cook my turkey. Well, let me tell you, my secret! I cook it in a roaster oven! So, I am going to share with you how to cook a moist and delicious turkey in a roaster oven.
My Mom shared this secret with me and now I am sharing it with you. Not only does it free up oven space for all your side dishes, but it also cooks in less time, and you will have a moist and delicious turkey every time. Not only that but the skin does crisp up and is delicious!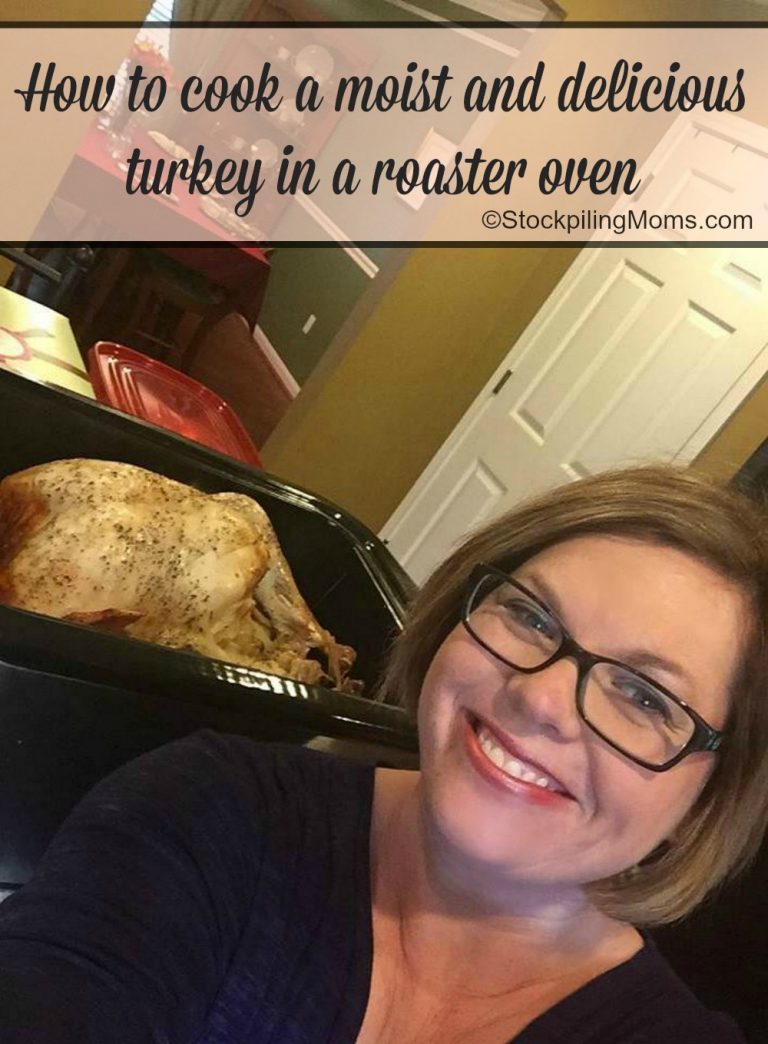 I want to share with you that I do NOT use a brine for my turkey. I find that by cooking my turkey in a roaster oven that I don't need too! I have cooked anywhere between a 15 lb. to a 22 lb. turkey in my roaster oven. The trick to cooking a large turkey in the roaster oven is to select one with a flat breastbone.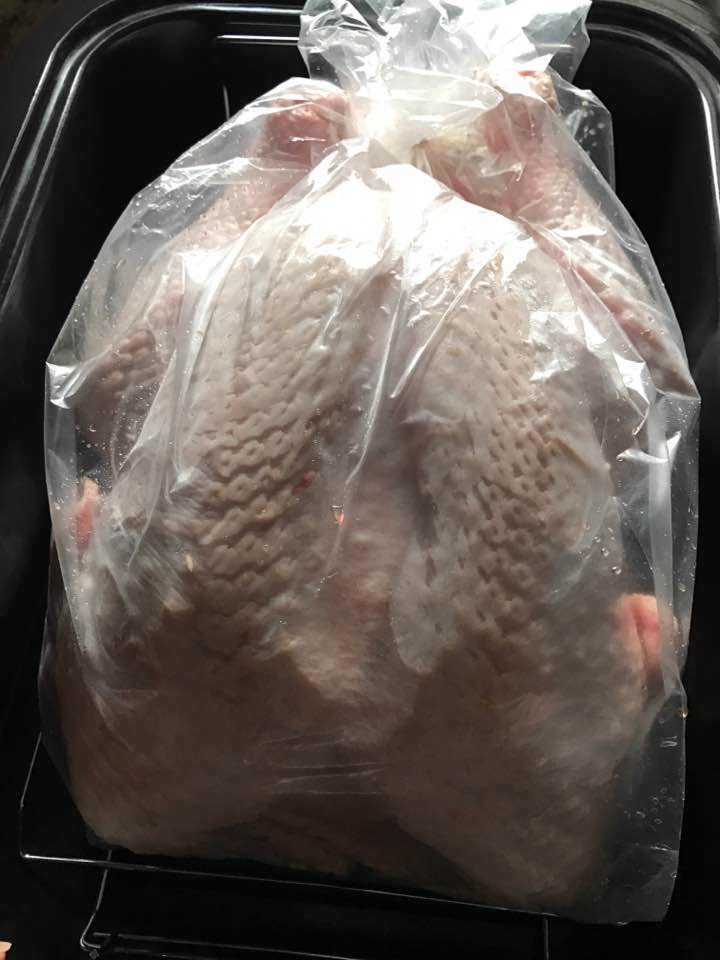 Prior to placing your turkey in the roaster oven to cook you should thoroughly defrost your turkey if you are preparing a frozen turkey. If you are local to Northern KY/Cincinnati I would encourage you to purchase a fresh turkey from Tewes Farm. Not only are the prices great, but you are also supporting a local farm. You are able to take your roasting pan with you so you are certain it will fit correctly. We bought one this year and it was delicious! I will be back that is for sure. Plus, you can buy additional "parts" like extra legs and breasts if you desire.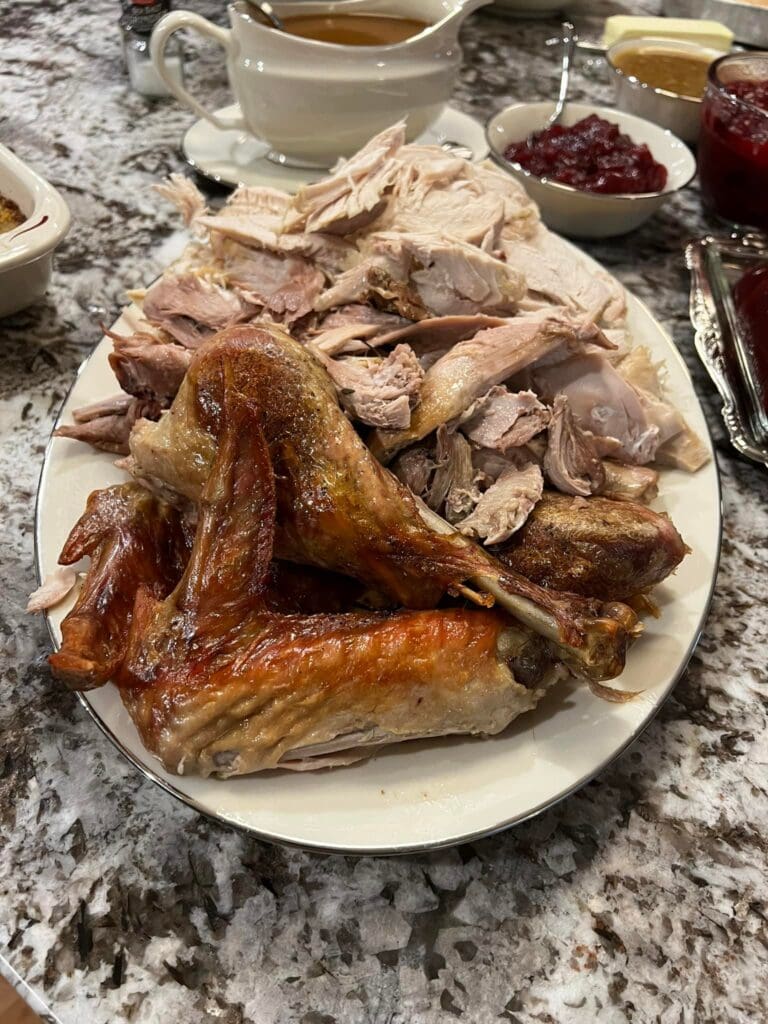 When you are ready to prepare your turkey begin by pre-heating your roaster oven for 30 minutes. Remove the metal rack before pre-heating. Follow your roaster oven directions for the correct temperature and suggested cook time. I suggest purchasing a meat thermometer before you cook your turkey as well. My roaster manual said 325 degrees so that is what we used.
While your roaster oven is pre-heating rinse your turkey and remove "innards" from the turkey cavity (dispose or keep using). Soften 2 sticks salted butter (or you can use ghee or olive oil). Dice up 1 onion in large chunks. Cut off the tops off of a handful of celery stalks and peel 5-6 garlic cloves. Place 1/2 stick of softened butter into the cavity of the turkey. Add salt and pepper and then add your onion/celery/garlic to the inside of the cavity. If necessary, use kitchen twine tie your legs so that they don't rest on the side of the roaster while cooking (they will over cook).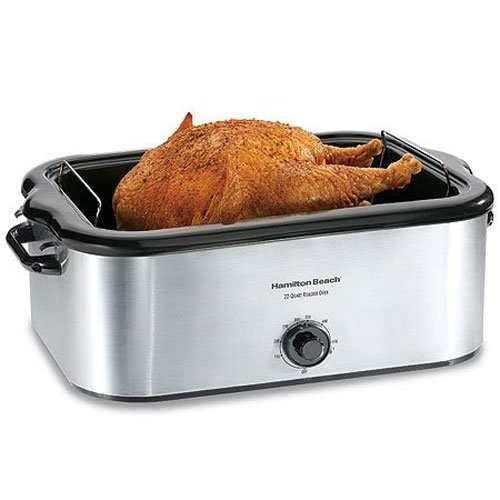 Next take the remaining butter (or you can use olive oil or ghee) and rub it both under the skin and on top of the skin of the turkey. The more the better! Finally salt and pepper the outside of the skin. You can also use additional seasonings like rosemary, sage, thyme, marjoram or poultry seasoning. Secure you wings by tucking them under the bird and then place your turkey carefully into the roaster. Be careful the roaster will be hot. Place the turkey on the roasting rack and then lower the rack into the pan (your oven comes with a rack).
That is, it! Place the lid on the turkey and cook for 2 1/2 – 3 hours if you are cooking a 20+ pound turkey and DO NOT TAKE OFF THE LID while it cooks. It is tempting I know but don't do it! Simply allow the bird to cook and once it is done you will have a delicious and moist turkey! Be sure to check the internal temperature before serving. A whole turkey is safe when cooked to a minimum internal temperature of 165 °F as measured with a food thermometer. Check the internal temperature in the innermost part of the thigh and wing and the thickest part of the breast.
Remove the turkey by lifting the rack and place it onto a large cookie sheet. For best quality, let the turkey stand (rest) for 20 minutes before carving to allow juices to set. Remove the onions/celery/garlic from the cavity and carve. We hope you enjoy this method of cooking your turkey. I promise once you try it you will never go back to using the oven.
If you are cooking a turkey breast – check out this post.
How to cook a Turkey Breast in the Slow Cooker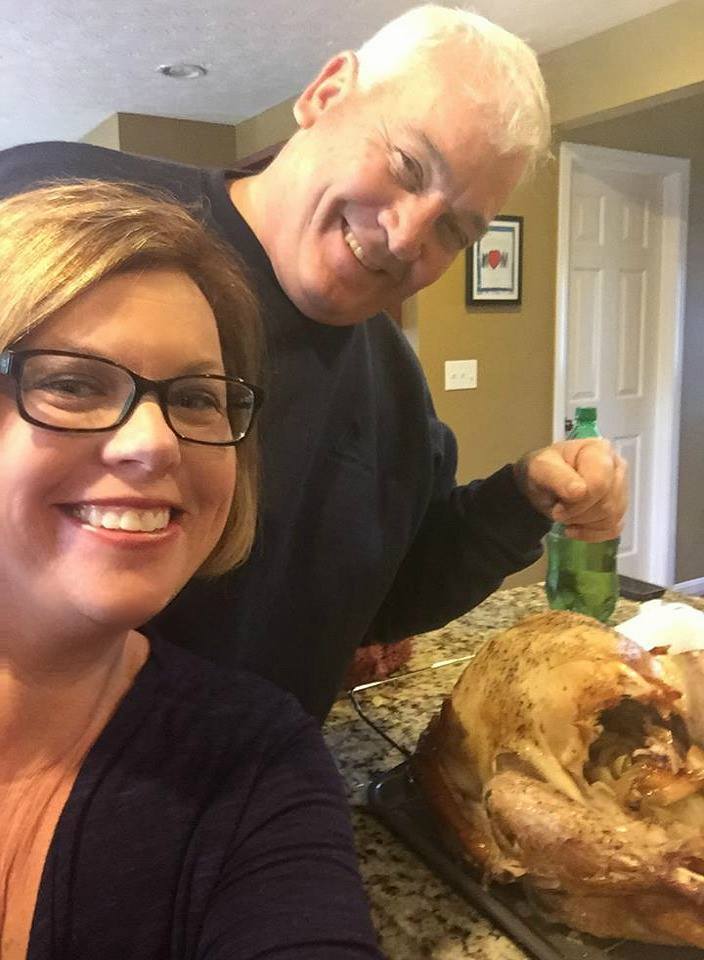 Holiday Menu Ideas:
Turkey Cheese and Meat Appetizer Platter
Stockpiling Moms can be found in all your favorite places. Hop on over to Instagram and follow the fun. We love posting memes, family fun, travel, and whatever we are feeling that day. Pinterest is also an amazing place to visit Stockpiling Moms. This is where you can pin all your favorite articles from our Food, Travel & Lifestyle Blog.
Melissa is a football and soccer mom who has been married to her best friend for 24 years. She loves sharing recipes, travel reviews and tips that focus on helping busy families make memories.