Chuck E Cheese's Offers Gluten Free Menu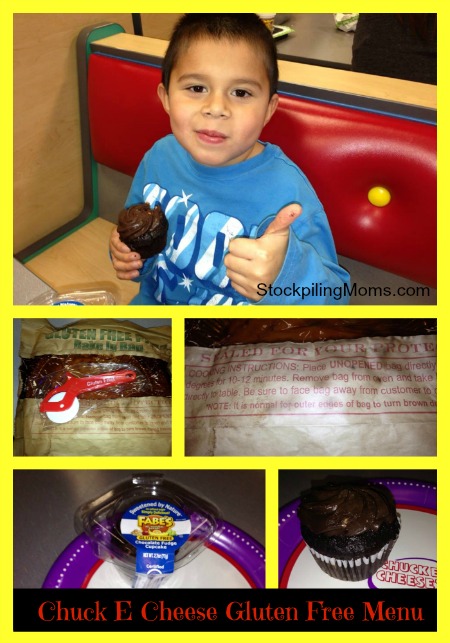 Chuck E Cheese's Offers Gluten Free Menu. We are so excited that Chuck E Cheese's is offering a Gluten Free Menu! We take the boys to Chuck E Cheese all of the time, but I am never able to eat. Now I don't have to plan so hard when we go there! The new gluten free menu is so exciting for me and others who cannot eat gluten.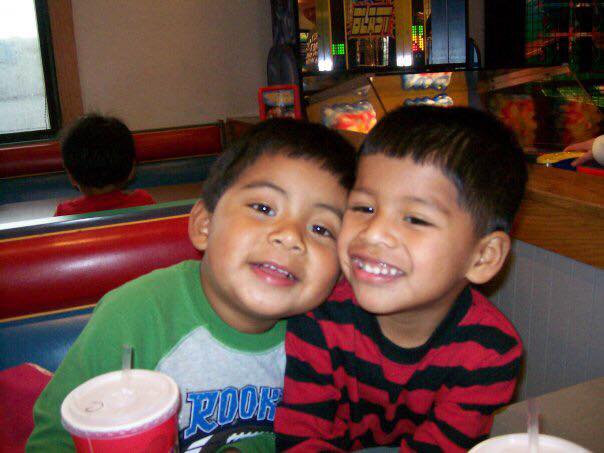 Chuck E Cheese Gluten Free Menu:
We took the boys for a fun afternoon and sampled both the Gluten Free Pizza and the Gluten Free Cupcakes. I was really impressed with the quality that Chuck E Cheese's takes in making sure there is no cross contamination.
They offer a individual cheese pizza priced at $5.99 and and chocolate fudge cupcake priced at $2.99. They both arrived at our table in sealed containers to be certain there was no cross contamination. The pizza is actually baked inside the sealed package. The pizza arrived with it's own labeled disposable pizza cutter (of course I took mine home instead of tossing it in the garbage). The cupcake was also in a sealed container.
They pizza is not the best I have eaten but it tastes good. It is far better than other gluten free options that I have tried. It doesn't taste like cardboard so that is win for me! The cupcake is amazing! In fact I purchased another one to take home 🙂 If you are looking for gluten free options while dining out I highly suggest these. They are safe without fear of cross contamination and aren't a waste of your money.
If you have a child (or you) are gluten free or have Celiac Disease you can feel certain that Chuck E Cheese's really does a quality job in making sure that the pizza they are serving is not cross contaminated and that is worth the money!
Disclaimer: This is not a sponsored post. All opinions are 100% our own.
Melissa is a football and soccer mom who has been married to her best friend for 24 years. She loves sharing recipes, travel reviews and tips that focus on helping busy families make memories.