10 Pumpkin Recipes That Are Perfect For Fall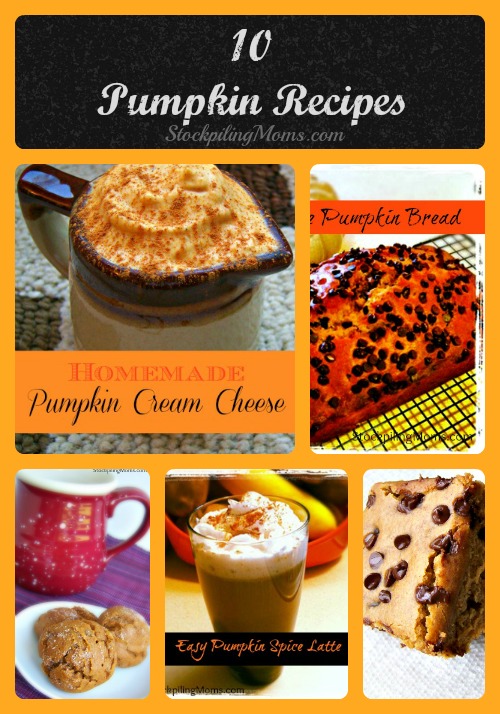 Here are a 10 Pumpkin Recipes That Are Perfect For Fall! I love making Pumpkin Spice Lattes at home because they cost a fraction of what you would pay at Starbucks for them. We have two versions of the Latte, one is prepared in the slow cooker and the other is not. I also love making my own pumpkin spice for my recipes. Any time you can make your own you save money!
It's PUMPKIN season! Oh I am sorry, I mean Fall is here and that means pumpkins, pumpkins and more pumpkins! In my opinion you can't get too much pumpkin, so here are 35 Pumpkin Recipes that we love! We hope you love them as much as we do.
Can you relate? When it comes to fall my first thoughts are sweatshirts, jeans and sitting by the fire. I love to enjoy desserts and cool evenings on the back porch. Of course, you can't forget the changing of the leaves and fall break. Really there just isn't anything I don't like or enjoy about fall. Well, maybe not raking the leaves after the fall 🙂 If you are hosting a fall breakfast or dinner you will enjoy these recipes. In fact, many are perfect for Halloween and Thanksgiving too. We hope you enjoy these pumpkin recipes and be sure to pin them to save for later.
10 Pumpkin Recipes:
Gluten Free Pumpkin Dog Treats – Our dogs love these
Crockpot Pumpkin Spice Lattes – Better than Starbucks!
Pumpkin Pie Spice Recipe – A great money saver to use in recipes
Pumpkin Chocolate Chip Brownie – Oh so good! Perfect dessert for Thanksgiving
How to Make Homemade Pumpkin Puree – A great money saver to use in recipes
Pumpkin Cream Cheese – Perfect breakfast treat for Halloween
Chocolate Chip Pumpkin Bread – Oh so good! Freezes well too!
Roasted Pumpkin Seeds – Perfect to make when carving pumpkins
Easy Pumpkin Spice Latte – An quick and easy copycat version of the coffee house version
Pumpkin Pie Crescent Rolls – Amazing and can be eaten as a dessert or breakfast
Be sure to check out more of our Pumpkin Recipes on the blog. We have tons because well, we love all things pumpkin. Do you have a favorite pumpkin recipe? Please share!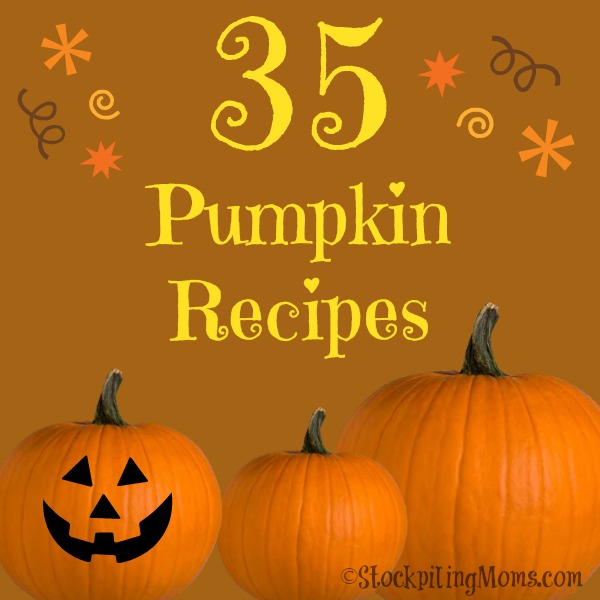 Check out these 35 Pumpkin Recipes
Shelley is a boy mom, marine wife, and is blessed with an amazing family. She loves sharing recipes, travel reviews and tips that focus on helping busy families make memories.