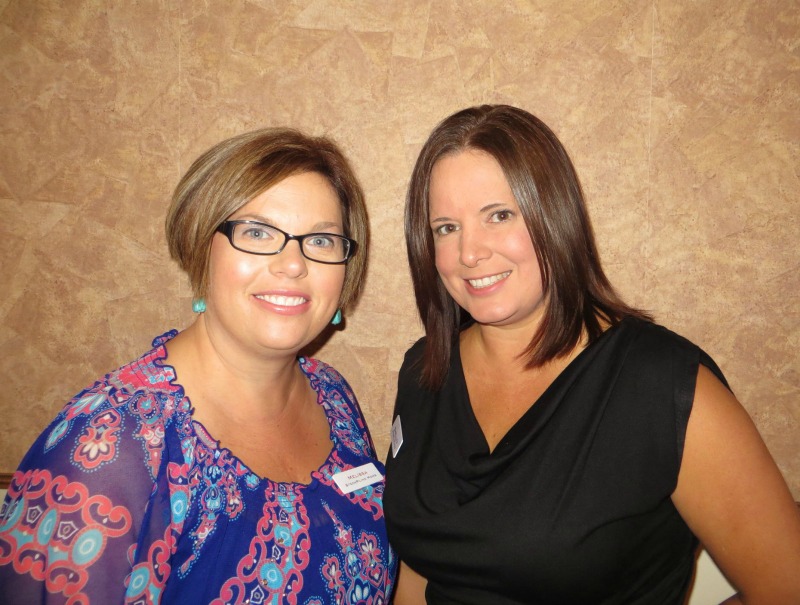 Hello! Thank you for your interest in hiring Melissa and Shelley from Stockpiling Moms as a speaker for your event. It is a tough decision to make and we are thrilled that you are considering us.
Stockpiling Moms is a nationally known food, travel, and lifestyle blog dedicated to helping busy families make memories – whether around a table, on vacation, or at home.
Their passion for helping people has expanded their reach from Stockpiling Moms.com to also including paid speaking engagements, book authors, and conference co-hosts.
About Melissa and Shelley
Melissa Jennings and Shelley King are the bloggers behind Stockpiling Moms®. Since 2009, they have been sharing recipes, travel reviews and household tips that focus on helping busy families make memories.
Melissa and Shelley are friends who met through International Adoption. Prior to leaving their careers to become stay at home moms, Melissa taught Home Economics on the high school level for 11 years. Shelley was a substance abuse counselor educating people and giving them the tools to aid them in living a healthy lifestyle. Melissa was diagnosed with Celiac disease in 2012 and she is passionate about helping gluten free brands spread awareness about their products.
They are experienced speakers. They have traveled all over the country speaking on a variety of topics. You can read their Speaker Resume here.
Experience
They have worked as Brand Ambassadors, Pinterest Curators and Social Media Consultants for top brands including Honeysuckle White Turkey, Walgreens, CVS, OnStar, eBay, Straight Talk Wireless, Johnsonville, Ebates, Kraft Foods, Hungry Jack, Eggo Waffles, Sam's Club, Walmart, Kleenex, Trip Advisor, Famous Footwear, Family Dollar, Dollar General and Kroger to represent their brands, develop recipes, and serve as an ambassador.
They have been featured on Fox 19 News, MSN Money, Seattle Times, Huff Post Live, Gluten Free Living Magazine, Lifetime Moms, Living Without Magazine, and named an All You Saving Stars. Melissa was a writer for Lifetime Moms and wrote for the Family Dollar Blog.
You can view their videos on their YouTube Channel.
Speaking Topics
Stockpiling 101 – What is a stockpile? Learn basic strategies of stockpiling and how to save thousands of dollars a year with these strategies including coupon basics.
Monthly Menu Planning and Freezer Cooking – How would more time with our family and less time in the kitchen sound? We will share with you how to turn that dream into a reality. We will cover monthly menu planning and freezer cooking this this class which will save you time and money.
It is OK to say NO – As busy wives, moms and more it is time to say no (thank you). This is an inspirational talk for "super moms" who sometimes need to realize it is ok to say NO. Inspired by this post.
Social Media 101 – Learn the basics of social media. We will share with you strategies to get started in Twitter, Pinterest, Instagram and Facebook.
Email at [email protected](dot)com for more information, rates and availability.